Franchise Appreciation Day
Franchise Appreciation Day is an initiative to help create an awareness to increase customers knowledge of the importance of using social media networks and location-based services to connect with, and continue to support local franchises. It's also a day to celebrate franchises and allow you the consumer to enjoy a day in support of your favorite franchises by receiving Discounts and Giveaways.
A franchise is a right granted to an individual or group to market a company's goods or services within a certain territory or location. Some examples of today's popular franchises are McDonald's, Subway, Domino's Pizza, Golden Krust Bakery and the UPS Store.
There are many different types of franchises. There are over 120 different types of franchise businesses available today, including automotive, cleaning & maintenance, health & fitness, financial services, and pet-related franchises, just to name a few.
A franchisee is an individual who purchases the rights to use a company's trademarked name and business model to do business. The franchisee purchases a franchise from the franchisor. The franchisee must follow certain rules and guidelines already established by the franchisor, and in most cases the franchisee must pay an ongoing franchise royalty fee to the franchisor.
What are the Franchises Facts?
The number of jobs filled within and because of franchised businesses (17,430,700)
The number of franchise establishments (over 828,138)
Direct and indirect economic impact of franchised businesses; ($2.1 trillion)
Gross Domestic Product (GDP) of franchised businesses ($1.2 trillion)
Franchised businesses account for nearly 50% of all retail sales in the United States.
Franchised businesses supplied an annual payroll of $304.4 billion, or 4.2 percent of all private non-farm payrolls in the United States in 2007!
Frankenstein Day
Frankenstein Day is celebrated on August 30th of each year to commemorate the birth of Mary Shelley, author of the novel Frankenstein.
Mary Shelley (née Mary Wollstonecraft Godwin; 30 August 1797 – 1 February 1851) was an English novelist, short story writer, dramatist, essayist, biographer, and travel writer, best known for her Gothic novel Frankenstein: or, The Modern Prometheus (1818). She also edited and promoted the works of her husband, the Romantic poet and philosopher Percy Bysshe Shelley. Her father was the political philosopher William Godwin, and her mother was the philosopher and feminist Mary Wollstonecraft.
Mary Godwin's mother died when she was eleven days old; afterwards, she and her older half-sister, Fanny Imlay, were raised by her father. When Mary was four, Godwin married his neighbour, Mary Jane Clairmont. Godwin provided his daughter with a rich, if informal, education, encouraging her to adhere to his liberal political theories. In 1814, Mary Godwin began a romantic relationship with one of her father's political followers, the married Percy Bysshe Shelley. Together with Mary's stepsister, Claire Clairmont, they left for France and travelled through Europe; upon their return to England, Mary was pregnant with Percy's child. Over the next two years, she and Percy faced ostracism, constant debt, and the death of their prematurely born daughter. They married in late 1816 after the suicide of Percy Shelley's first wife, Harriet.
In 1816, the couple famously spent a summer with Lord Byron, John William Polidori, and Claire Clairmont near Geneva, Switzerland, where Mary conceived the idea for her novel Frankenstein. The Shelleys left Britain in 1818 for Italy, where their second and third children died before Mary Shelley gave birth to her last and only surviving child, Percy Florence. In 1822, her husband drowned when his sailing boat sank during a storm in the Bay of La Spezia. A year later, Mary Shelley returned to England and from then on devoted herself to the upbringing of her son and a career as a professional author. The last decade of her life was dogged by illness, probably caused by the brain tumour that was to kill her at the age of 53.
Until the 1970s, Mary Shelley was known mainly for her efforts to publish Percy Shelley's works and for her novel Frankenstein, which remains widely read and has inspired many theatrical and film adaptations. Recent scholarship has yielded a more comprehensive view of Mary Shelley's achievements. Scholars have shown increasing interest in her literary output, particularly in her novels, which include the historical novels Valperga (1823) and Perkin Warbeck (1830), the apocalyptic novel The Last Man (1826), and her final two novels, Lodore (1835) and Falkner (1837). Studies of her lesser-known works such as the travel book Rambles in Germany and Italy (1844) and the biographical articles for Dionysius Lardner's Cabinet Cyclopaedia (1829–46) support the growing view that Mary Shelley remained a political radical throughout her life. Mary Shelley's works often argue that cooperation and sympathy, particularly as practised by women in the family, were the ways to reform civil society. This view was a direct challenge to the individualistic Romantic ethos promoted by Percy Shelley and the Enlightenment political theories articulated by her father, William Godwin.
International Bacon Day
International Bacon Day, or simply 'Bacon Day' as it is called, is a popular observance in the United States. Though it is not an official one, people nevertheless enjoy the day with lots of enthusiasm and fun! Depending on the country where it is being observed, it is observed either on the first Saturday after New Year, on February 19th or on the Saturday before Labor Day, which is generally the first Monday of September.
If we look back to the origin of the day, we are to go back to 2000 where the day was first conceived in Bedford, Massachusetts by the people of Crag. However, there runs another story that the day came into being in 2004 when a group of graduate students from Colorado came up with the idea of honoring the much loved piece of meat. In Manchester, UK, the day is observed by the students as a much needed break from the monotonous revisions for the January exams. The students at Bucknell have their own way of celebrating the day. They call themselves 'Meatheads' for the day and eat only bacons on the International Bacon Day. Fun-filled games and bacon-eating competitions are held as a part of the day's activity.
The main motto of the day is to love your bacon and appreciate it in every way possible! The celebrations typically include social gatherings with family and friends, preparing and consuming dishes made of bacon – all breakfasts, lunches and dinners made with bacon! Some people even go to the extent of making desserts with bacon and preparing bacon infused drinks! The main motto is to go out of the way to honor the pork with your near and dear ones. For people who are not so fond of pork, there are the soy bacons and turkey bacons too.
International Day of the Victims of Enforced Disappearances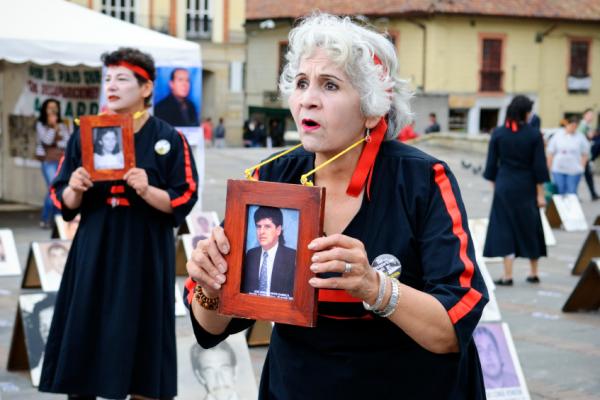 Enforced disappearance has frequently been used as a strategy to spread terror within the society. The feeling of insecurity generated by this practice is not limited to the close relatives of the disappeared, but also affects their communities and society as a whole.
Enforced disappearance has become a global problem and is not restricted to a specific region of the world. Once largely the product of military dictatorships, enforced disappearances can nowadays be perpetrated in complex situations of internal conflict, especially as a means of political repression of opponents. Of particular concern are:
the ongoing harassment of human rights defenders, relatives of victims, witnesses and legal counsel dealing with cases of enforced disappearance;
the use by States of counter-terrorist activities as an excuse for breaching their obligations;
and the still widespread impunity for enforced disappearance.
Special attention must also be paid to specific groups of especially vulnerable people, like children and people with disabilities.
On 21 December 2010, by its resolution 65/209 the UN General Assembly expressed its deep concern, in particular, by the increase in enforced or involuntary disappearances in various regions of the world, including arrest, detention and abduction, when these are part of or amount to enforced disappearances, and by the growing number of reports concerning harassment, ill-treatment and intimidation of witnesses of disappearances or relatives of persons who have disappeared.
By the same resolution the Assembly welcomed the adoption of the International Convention for the Protection of All Persons from Enforced Disappearance, and decided to declare 30 August the International Day of the Victims of Enforced Disappearances, to be observed beginning in 2011.
International Whale Shark Day
The bunnies have got Easter sewn up and Christmas is all about Rudolph, so it's only fair that everyone's favourite fish, the whale shark, gets a bite at the cherry.
Started in 2012, International Whale Shark Day celebrates these gentle giants. Growing up to 14 metres long and 12 tons heavy, whale sharks have a face only a mother could love: no whale shark will ever win a beauty contest, so it's right they're made to feel special one day a year. However, there's a serious purpose to the day, which aims to raise awareness of how this animal has been hunted to vulnerability for its highly prized fins and meat.
As the largest fish in the sea, reaching lengths of 40 feet (12 meters) or more, whale sharks have an enormous menu from which to choose. Fortunately for most sea-dwellers—and us!—their favorite meal is plankton. They scoop these tiny plants and animals up, along with any small fish that happen to be around, with their colossal gaping mouths while swimming close to the water's surface.
The whale shark, like the world's second largest fish, the basking shark, is a filter feeder. In order to eat, the beast juts out its formidably sized jaws and passively filters everything in its path. The mechanism is theorized to be a technique called "cross-flow filtration," similar to some bony fish and baleen whales.
The whale shark's flattened head sports a blunt snout above its mouth with short barbels protruding from its nostrils. Its back and sides are gray to brown with white spots among pale vertical and horizontal stripes, and its belly is white. Its two dorsal fins are set rearward on its body, which ends in a large dual-lobbed caudal fin (or tail).
Preferring warm waters, whale sharks populate all tropical seas. They are known to migrate every spring to the continental shelf of the central west coast of Australia. The coral spawning of the area's Ningaloo Reef provides the whale shark with an abundant supply of plankton.
Although massive, whale sharks are docile fish and sometimes allow swimmers to hitch a ride. They are currently listed as a vulnerable species; however, they continue to be hunted in parts of Asia, such as the Philippines.
So, why not show a little solidarity on International Whale Shark Day and celebrate our finned friends? Go coastal and try and glimpse a whale or perhaps bake a (fish)cake. Whatever you do, just don't watch Jaws.
National Holistic Pet Day
This August 30th you have the chance to change your pet's life just by celebrating Holistic Pet Day. The goal of this special day is to highlight the importance of whole pet health instead of singular systems or problems. Holistic pet health can help improve nutrition, increase energy and remedy lingering ailments.
National Holistic Pet Day was founded by Colleen Paige of Animal Miracle Network. She is considered to be one of America's premier family and pet lifestyle experts. She has also founded such holidays as National Dog Day, National Cat Day, National Kids & Pets Day, and several others. Ms. Paige has said of National Holistic Pet Day, "I want people to understand that with the already short life spans our pets have, they need a fighting chance these days to live as long as they were meant to. Pet owners really need to start looking at their pet's diet, lifestyle and environment. I want to ensure that I have done my best to bring about public awareness of the need for a healthy lifestyle with our pets. I don't blame myself for Tinkerbelle's death, but now that she has died from cancer – I know I could have done better. I don't want anyone else to have to feel how I feel…wondering if I could have prevented it."
You play a very important role in the health of your dog. Its food, amount of exercise and mental stimulation lead to excellent health and well-being, affecting your dog's physical, behavioral and emotional health. Holistic Pet Day is a chance to help improve your pet's quality of life by strengthening each of the following:
Nutrition is one of the most important aspects of holistic pet care. A diet of natural and organic food is has numerous health benefits such boosting your pet's immune system, which is an easy way to prevent diseases and other health problems. Try not to feed your dog food that is difficult to digest. Our dogs' digestive systems aren't mean to deal with many of the preservatives and chemicals found in cheap pet food. Good quality, natural dog food also helps our dogs fight allergies, intestinal problems, obesity, diabetes and other food-related diseases.
Water is the most important nutrient for long, healthy life. Dogs need plenty of fresh water that isn't potentially contaminated with fluoride, chlorine and other chemicals. Keep your dog's water safe by using filtered water, never reusing plastic water bottles to fill their water bowls, and using stainless steel dog bowls instead of plastic.
One of the best ways to keep your dog healthy in body is to give it plenty of exercise. It helps keep your dog physically fit, aids weight loss, lowers cholesterol levels, decreases diabetes risk, lessens the risk of heart disease, helps with anxiety and helps fight certain cancers. Exercise also helps your dog behave too; you know the saying that a tired dog is a good dog.
It doesn't take much to get your dog moving around and exercising. Go for plenty of walks or maybe a run. How about a fun game of fetch? Dogs love to chase down their favorite ball or toy. Another added benefit of exercising your dog is that you get plenty of exercise and in turn help improve your own health. It's a win-win situation!
Use only natural grooming products when giving your dog a bath. This includes items with natural oils and extracts instead of synthetic chemicals which can leave harmful residues and strip away your pet's natural oils.
While keeping your dog physically active is important so is keeping it mentally stimulated. It keeps him or her happy and well-balanced. There are all sorts of different and fun ways to get your dog's brain cells firing. Some dog toys are specifically designed to challenge your dog to solve a puzzle for a treat. Hide treats in different areas of your home or apartment and have your dog search them out using its sense of smell. Try taking an alternative route when going for a walk. Your dog will love the new smells, sounds and sights! Have your dog interact with others dogs with a trip to the local doggie park.
The overall goal of Holistic Pet Day is to help improve your dog's quality of life. It's a wonderful opportunity to keep your dog happy and healthy in all aspects of its life. Remember to follow the tips you learned on Holistic Pet Day everyday for a long-lasting and happy relationship with your pet.
National Toasted Marshmallow Day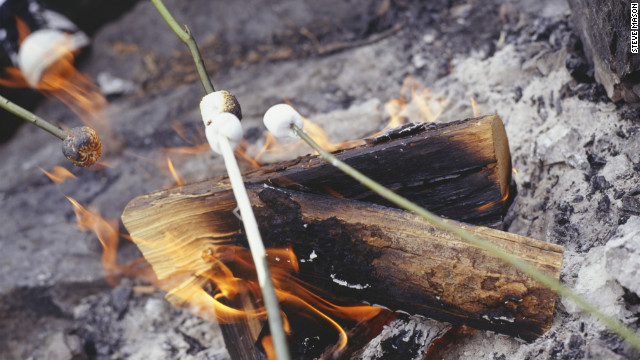 Fall is just around the corner, and with it comes cooler weather. Don't be disheartened by the dropping temperatures; instead, light the hearth, stoke the outdoor fire pit or wait a while before putting the grill in the garage. Toasted marshmallows are the ultimate way to usher in the cooler season.
Marshmallows have a pretty interesting history. The althea officinalis, or marshmallow plant, was initially used for its healing properties (Althainein in Greek means "to heal"). The root of this native African plant also produces a sticky white substance which the Egyptians combined with honey to make candy.
Not surprisingly, in the mid-19th century, the French turned the treat into the fluffy puff we know today as a marshmallow. They combined egg whites, water, sugar and the marshmallow root and then molded the mixture into individual candies. They were also dusted with corn starch to prevent them from sticking to everything. Over time, the marshmallow root has been replaced with gelatin, but the basic homemade recipe remains the same.
Marshmallows are pretty easy to make, but you will need a candy thermometer and an electric mixer or beater. You can use them in all sorts of ways: in cocoa, for puffed rice treats or for dipping in chocolate or caramel.
Toasted marshmallows are probably best known for their starring roles in sweet potato casserole (a Southern staple at Thanksgiving) and s'mores. The technique you use for toasting is very personal. Some prefer the rotisserie method, gently turning their mallow until it's evenly browned. Others jump right in and engulf the puff in flames. Whatever your preferred technique, there's something very satisfying about enjoying this treat outdoors before the cold really sets in.