October 10th is National Angel Food Cake Day. Angel food cake, also called silver cake or cornstarch cake, is a relative of the sponge cake. It's thought that the light and airy cake was invented by the Pennsylvania Dutch because they were the first to mass produce bake-ware, including the specialized pan used to make angel food cake.
While some historians claim that early Angel Food cakes were baked by slaves (the reason being that making this cake was labor-intensive, requiring a strong beating arm and lots of labor to whip the air into the whites), many signs point to the cake really planting itself in the common vernacular in Southeastern Pennsylvania, where the cake molds for the famous cake proliferate. "...angel (or angel food) cakes, which some believe evolved as the result of numerous egg whites left over after the making of noodles, may or may not be the brainchild of thrifty Pennsylvania cooks who considered it sinful to waste anything."
The first recipes do seem to crop up in cookbooks starting in the 1870s, shortly after the invention of a rotary beater. Not coincidentally, the cake also became more common then--much less physical labor involved.
1896 is the year it made its formal debut as "Angel Food Cake", though, in that year's updated edition of the Boston Cooking School cookbook. The recipe reads as follows:
"Angel Cake - One cup of flour, measured after one sifting, and then mixed with one teaspoonful of cream of tartar and sifted four times. Beat the whites of eleven eggs, with a wire beater or perforated spoon, until stiff and flaky. Add one cup and a half of fine granulated sugar, and beat again; add one teaspoon of vanilla or almond, then mix in flour quickly and lightly. Line the bottom and funnel of a cake pan with paper not greased, pour in the mixture, and bake about forty minutes. When done, loosen the cake around the edge, and turn out at once. Some persons have been more successful with this cake by mixing the sugar with the flour and cream of tartar, and adding all at once to the beaten egg."
Other names under which the cake may be seen are: Sponge Cake, Cornstarch Cake, Silver Cake, and/or Snow-drift Cake.
If you're more of a chocolate fan, you can always try the angel food cake's opposite - devil's food cake.
The United States Naval Academy (also known as USNA, Annapolis, or Navy) is a four-year coeducationalfederal service academy located in Annapolis, Maryland, United States. Established October 10th 1845 under Secretary of the Navy George Bancroft, it is the second-oldest of the United States' five service academies, and educates officers for commissioning primarily into the United States Navy and United States Marine Corps. The 338-acre (137 ha) campus is located on the former grounds of Fort Severn at the confluence of the Severn River andChesapeake Bay, 33 miles (53 km) east of Washington, D.C. and 26 miles (42 km) southeast of Baltimore, Maryland. The entire campus is a National Historic Landmark and home to many historic sites, buildings, and monuments. It replaced Philadelphia Naval Asylum, in Philadelphia, that served as the first United States Naval Academy from 1834 to 1845 when the Naval Academy formed in Annapolis.

Candidates for admission generally must both apply directly to the academy and receive a nomination, usually from a Member of Congress. Students are officers-in-training and are referred to as midshipmen. Tuition for midshipmen is fully funded by the Navy in exchange for an active duty service obligation upon graduation. Approximately 1,300 "plebes" (an abbreviation of the Ancient Roman word plebeian) enter the Academy each summer for the rigorous Plebe Summer, but only about 1,000 Midshipmen graduate. Graduates are usually commissioned as ensigns in the Navy or second lieutenants in the Marine Corps, but a small number can also be commissioned as officers in other US services, and the services of allied nations. The United States Naval Academy has some of the highest paid graduates in the country according to starting salary. The academic program grants a bachelor of science degree with a curriculum that grades midshipmen's performance upon a broad academic program, military leadership performance, and mandatory participation in competitive athletics. Midshipmen are required to adhere to the academy's Honor Concept.
In 2003 the World Coalition created the first World Day Against the Death Penalty. This initiative was expressed through more than 180 local initiatives across the world. Canada, France, Italy, Mexico, Belgium, the African Commission on Human and Peoples' Rights and the European Union officially supported the World Day.
Since then, the 10 October date has continued to attract new initiatives. Since 2005, when more than 260 events were held, the World Day Against the Death Penalty has highlighted a particular theme each year.
This day should involve the public and governmental authorities of countries that have not abolished death penalty, as well as those who already have: The organizers are motivated by a strong sense that justice is served by the abolition of the death penalty and we hope to share this message, especially with younger generations.
Objectives
Encourage and strengthen the international dimension of the fight against death penalty to influence public opinion and governmental authorities;
Increase pressure on the States that still implement death penalty to abolish the practice and request the end of capital punishment sentences and executions;
Promote and enlarge the Worldwide Coalition against death penalty to strengthen its international diversity and representativeness;
Inaugurate the establishment of the World Day on 10th October of each year and to raise awareness of its existence for international and regional institutions/organizations.
World Egg Day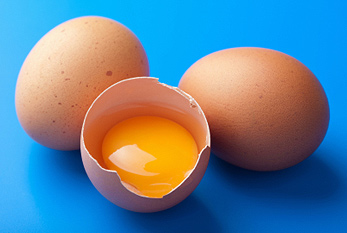 World Egg Day is celebrated on October 10th. It is celebrated each year on the second Friday in October. World Egg Day is a unique opportunity to help raise awareness of the benefits of eggs. It was introduced by the International Egg Commission in 1996. The main objective of this day of action is to boost the consumption of eggs.

Chicken eggs are widely used in many types of dishes, both sweet and savory, including many baked goods. Some of the most common preparation methods include scrambled, fried, hard-boiled, soft-boiled, omelettes and pickled. They can also be eaten raw, though this is not recommended for people who may be especially susceptible to salmonellosis.

Eggs add protein to a person's diet, as well as various other nutrients. As an ingredient, egg yolks are an important emulsifier in the kitchen, and are also used as a thickener in custards. The albumen, or egg white, contains protein, but little or no fat, and can be used in cooking separately from the yolk.


World Homeless Day is an annual event on the 10th of October.
The concept of 'World Homeless Day' emerged from online discussions between people working to respond to homelessness from various parts of the world.
The Inaugural World Homeless Day was marked on the 10th of October 2010.
Since its founding, World Homeless Day has been observed on every continent except Antarctica, in several dozen countries.
Use of the idea of 'World Homeless Day' is open for all to use... anywhere in the world.
The purpose of World Homeless Day is to draw attention to homeless people's needs locally and provide opportunities for the community to get involved in responding to homelessness, while taking advantage of the stage an 'international day' provides.
How To Make a Difference:
educate people about homeless issues
celebrate and support local good works
highlight local issues
Once you identify the local service provider for homeless people you want to rally support behind.... for example if they suggest clean socks; or canned food; or an item they need funds to buy.... use your local networks to rally even greater support:
schools
churches
service clubs
local businesses
where you work
who else?
World Homeless Day is something you can point to on the calendar each year and make a significant difference in your local community.
Suggestions for Politicians:
Acknowledge World Homeless Day officially
Point out the good works of service providers
Release new funds each year on the date
Form an advisory group on homelessness
World Mental Health Day
World Mental Health Day is observed on 10 October every year, with the overall objective of raising awareness of mental health issues around the world and mobilizing efforts in support of mental health.

The Day provides an opportunity for all stakeholders working on mental health issues to talk about their work, and what more needs to be done to make mental health care a reality for people worldwide.

The theme for 2014 is "Living with schizophrenia". The focus of the World Health Organization will be living a healthy life with schizophrenia.

Schizophrenia is a severe mental disorder, characterized by profound disruptions in thinking, affecting language, perception, and the sense of self. It often includes psychotic experiences, such as hearing voices or delusions. It can impair functioning through the loss of an acquired capability to earn a livelihood, or the disruption of studies.

Schizophrenia typically begins in late adolescence or early adulthood. There are effective treatments for schizophrenia and people affected by it can lead a productive life and be integrated in society.