International Day of The Girl Child
The International Day of the Girl Child promotes girls' rights and highlights gender inequalities that remain between girls and boys. It is a UN observance that is annually held on October 11.
The International Day of the Girl Child gives people and organizations the opportunity to raise public awareness of the different types of discrimination and abuse that many girls around the world suffer from. On this day, many community and political leaders talk to the public about the importance of girls' right to equal education and their fundamental freedoms. Various events are held to showcase the work that people are doing to empower girls through active support and engagement with parents, families, and the wider community.
Discrimination and violence against girls and violations of their human rights still happen. The UN felt a need to raise awareness of the challenges that millions of girls face every day. In December 2011, the UN declared that it would annually observe the International Day of the Girl Child, starting from October 11, 2012.
National Chess Day
Do you know that there's a special day such as National Chess Day that we observe every year just for this particular board game? Whether you are an inexperienced player or somebody who usually competes in a championship level, this is something you got to look forward to.
As we all know, chess is a two-player board game of strategy played on a chessboard. Considering that it is famous around the world, even a 4-year old child can be able to play with it. It has already become part of the culture. Since it is a game that really challenges your intellectual skills, it also sharpens your mind because it thrust you to think ahead of certain scheme in order to capture a king before your opponent gets yours.
In giving an exceptional recognition to a game that engenders challenge, logical motivation, satisfaction, and delight for individuals of all ages, which somehow also caused families and friends to be bonded together, former President Gerald Ford proclaimed and designated National Chess Day in October 09, 1976. But before it happened, there were series of requests from other group concerned including the Regional Vice-president of United States Chess Federation-(The Origins of National Chess Day) who wrote a letter requesting about a proclamation of the said commemorative activity. He stated that roughly 30 million Americans are playing chess and that it wasn't being recognized and honored as a great game. It was then reviewed and later, accepted. Since then, it is remembered every year, but has gradually faded away over the years because it wasn't official.
For past several years, every second Saturday of October has been declared National Chess Day by the U.S. Congress. Based on the THOMAS. Gov (The Library of Congress) the agreed resolution was designating October 13, 2012 as National Chess Day which fell on a Saturday. Logically, the date that falls on a second Saturday this year is the 12 of October, which is considered official. According to Bill Summary & Status Search Results – THOMAS (Library of Congress) there are no resolutions on the 113 Congress that has been stated about National Chess Day. So it is inoffensive to go with this day.
Basically, in order to be a part of this national celebration, there are tournaments being held in most parts of the world that encourages people to go out and compete with other players. This may be your first time to join this competition, but don't worry if you lose, at least you give it a try. But if you would prefer to stay in your comfort zone, here are some few things to push the boat out and enjoy this special day:
It's a perfect day to bond with your kids by playing chess with them. You may challenge them and have your prizes ready, so they'll be motivated to play seriously.
You may want to collect different kinds and designs of chess sets. You can start from the modern designs to the ancient ones. It will astonish you to see how these designs evolved through time.
You may educate youngsters on how to play chess. It will build and develop intelligence and sharpness of mind in them.
If you never tried to play chess, but you like to know how, you can have a research for tutorials in the web that will teach you the basics and the techniques.
National Coming Out Day
National Coming Out Day (NCOD) is an internationally observed civil awareness day which takes place on October 11th. On this day people are celebrating individuals who publicly identify as bisexual, gay, lesbian, transgender - coming out regarding one's sexual orientation or gender identity being akin to a cultural rite of passage for so called LGBT people. The holiday is observed annually by members of the gay community and their straight allies.
The National Coming Out Day was founded in 1988, by Dr. Robert Eichberg, his partner William Gamble, and Jean O'Leary to celebrate the Second National March on Washington for Lesbian and Gay Rights one year earlier. After a media push in 1990, NCOD was observed in all 50 US-states and seven other countries. The holiday is observed in a wide variety of ways: from rallies and parades to information tables in public spaces.
Coming out (of the closet) is a figure of speech for lesbian, gay, bisexual, and transgender (LGBT) people's disclosure of their sexual orientation and/or gender identity. Framed and debated as a privacy issue, coming out of the closet is described and experienced variously as a psychological process or journey; a means toward feeling gay pride instead of shame and social stigma; or even career suicide.
National Sausage Pizza Day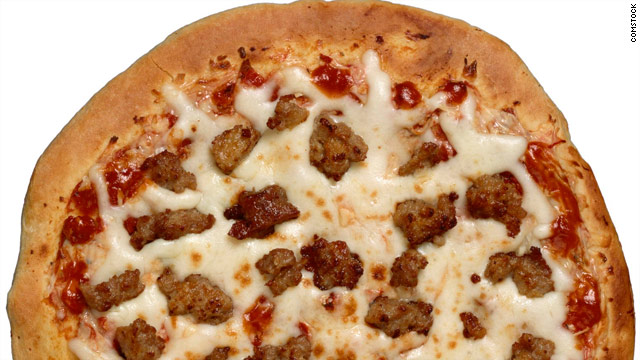 Sausage and pizza lovers gather 'round – October 11 is National Sausage Pizza Day! Whether you prefer homemade, frozen, dine-in or carry out, folks have been enjoying a slice or two of sausage pizza for ages. After all, who can resist the perfect combination of spicy sausage on a steaming hot piece of pie loaded with ooey-gooey cheese? In fact, sausage pizza is the second most popular type of pizza in the United States - pepperoni tops the list.
While the origins of this national food holiday are unknown, today is the perfect opportunity to indulge in a delicious sausage pizza. So go head and have a slice in honor of National Sausage Pizza Day. And just in case sausage isn't your preferred topping, no worries. October is National Pizza Month so you can celebrate all month long!
Pizza, from the Latin verb pìnsere, to press and from the Greek pektos, meaning "solid" or "clotted") is Greek in origin (see also pitta). The ancient Greeks covered their bread with oils, herbs and cheese. In Byzantine Greek, the word was spelled pita, pitta, meaning pie. The word has also spread to Turkish as pide, and Bulgarian, Croatian and Serbian as pita, Albanian as pite and Modern Hebrew pittah.The Romans developed placenta, a sheet of dough topped with cheese and honey and flavored with bay leaves. Modern pizza originated in Italy as the Neapolitan pie with tomato. In 1889, cheese was added.
In 1889, during a visit to Naples, Queen Margherita of Italy was served a pizza resembling the colors of the Italian flag, red (tomato), white (mozzarella) and green (basil). This kind of pizza has been named after the Queen as Pizza Margherita
Southern Food Heritage Day
October 11 is Southern Food Heritage Day, the official day to pull out your cast iron pans and start up the smoker to enjoy your favorite Southern dishes. Let's all raise our glasses to the delicacies of the South.
Regional cuisine develops as local food supplies blend with the varied cultural backgrounds of its cooks. The rural agricultural South produced vegetables, fruits, nuts, rice and corn. Game was plentiful: deer, rabbits, squirrels, birds and ducks of all kinds. Oysters, crabs, shrimp, saltwater and freshwater fish were easily procured. Native Americans, Spanish, English, African Americans and French contributed varied ways of preparing the foods they found here or brought from their homes.
Early European settlers starved until they listened to their Indian neighbors and learned to enjoy corn, squash, pumpkins, beans of every color, wild onions, blueberries and blackberries, native plums and cherries. Eventually lima beans, chocolate, white and sweet potatoes and peppers made their way to our area from Latin America. Corn, the fundamental gift of Native Americans was not always appreciated. Early Frenchwomen along the Gulf Coast rebelled when they were forced to use gritty meal for bread instead of their good white wheat from France. But they survived on corn made into ashcakes, hoecakes, and johnnycakes. Every one seemed to enjoy the Indian popping corn.
In the sixteenth century, another Southern food staple trotted into Florida, Georgia, and the Carolinas behind Hernan de Soto's small army of explorers. The Spanish brought pigs along as a moving meat market. Some of these porkers ran away or were stolen by the Native Americans to become the ancestors of today's wild pigs. Baked ham, country ham and cornbread are still very "Southern".
The earliest European settlers were looking for quick wealth so agriculture in the South didn't take off until African farmers were brought here. African Americans brought seeds of collard greens, peas, okra (kumba), yams, watermelons and sesame (benne). They used the same farming techniques they had learned in Africa, creating a surplus of crops that became the basis for traditional Southern Hospitality.
The rural South of the seventeenth and eighteenth centuries produced few cities outside of ports like Baltimore, Charleston, and New Orleans. Travel was difficult. Lonesome homesteads and plantations were far apart. Guests expected to visit for days if not weeks. Not only did they need to rest, but they brought news and entertainment to isolated families. Chickens and pork were served in every possible fashion. Salted, smoked country hams were boiled and baked and served with beaten biscuits. Greens and their potliquor were served with cornbread. Desserts featured ambrosia, trifles, sweet potato and pecan pies. Barbecues, and fish feasts drew distant neighbors together. At oyster roasts, oysters were steamed, fried, stewed, served in patties or just raw.
During the first half of the nineteenth century many of the richest citizens of the United States lived in the South. Based on slave labor and ever expanding land to the west king cotton reigned. When Southerners feasted they made a good job of it.
Universal Music Day
No matter where you live, there is one language that is universal - music. Oct. 12, 2013, is Universal Music Day, an annual "holiday" observed each year on the second Saturday in October. Whether you prefer classical, country, jazz, rock or rap, Universal Music Day celebrates music of all genres.

Author, speaker/consultant, Susan Golden, founded the event back in 2007 to encourage people around the world to "experience creativity, movement, healing and joy through sound, rhythm and melody." While Music Day should certainly be celebrated every single day of the year, Universal Music Day "brings the world together to make music from our hearts and create a world of peace, love, justice and joy."

Whether you are a classically trained musician, a talented singer with perfect pitch, a creative songwriter or someone who just enjoys listening to classic hits, music touches people's hearts and souls in such a profound way.

In honor of Universal Music Day, get ready to tap your toes and snap your fingers, and tune in or turn on your favorite tunes today. It's time to raise the roof and make some music!


On 11 October 2014 it will be World Hospice and Palliative Care Day. Each year the day is organised by the World Hospice and Palliative Care Alliance.

The theme for this year's event is 'Who Cares? We Do!'. There are lots of materials available for you to download at the official website. This will ensure that you can get planning for your local event to raise awareness and funds to support hospice and palliative care.

The aim of these kinds of care is to focus on the needs of both the patients and carers, and if like me you have ever known someone with a long-term illness, you will understand how important their care can be.

At the official website, you can find out all about the day and how you can get involved to help make a difference.

You could help the hospices by holding a Voices for Hospice event, which can be anything, from a poetry recital to a concert. Craft fairs, sponsored walks and raffles are also popular ways of raising money for this great cause. You could even hold an open day at your local hospice to show people the great work their donations are doing.

No matter what you do, you'll be raising awareness and funds for people with life-limiting illnesses and their families, so do your bit and get involved with World Hospice and Palliative Care Day.