Global Handwashing Day
Global Handwashing Day was originally created for children and schools, but can be celebrated by anyone promoting handwashing with soap.
Each year, over 200 million people are involved in celebrations in over 100 countries around the world. Global Handwashing is endorsed by a wide array of governments, international institutions, civil society organizations, NGOs, private companies, and individuals.
Foster and support a global culture of handwashing with soap.
Shine a spotlight on the state of handwashing in every country.
Raise awareness about the benefits of handwashing with soap.
Handwashing with soap is the most effective and inexpensive way to prevent diarrheal and acute respiratory infections, which take the lives of millions of children in developing countries every year. Together, they are responsible for the majority of all child deaths. Yet, despite its lifesaving potential, handwashing with soap is seldom practiced and difficult to promote.
Turning handwashing with soap before eating and after using the toilet into an ingrained habit could save more lives than any single vaccine or medical intervention, cutting deaths from diarrhea by almost half and deaths from acute respiratory infections by one-quarter. A vast change in handwashing behavior is critical to meeting the Millennium Development Goal of reducing deaths among children under the age of five by two-thirds by 2015.
Global Handwashing Day focuses on children because not only do they suffer disproportionately from diarrheal and respiratory diseases and deaths, but research shows that children – the segment of society so often the most energetic, enthusiastic, and open to new ideas – can also be powerful agents for changing behaviors like handwashing with soap in their communities.
Hagfish Day
Hagfish are widely believed to be one of the world's ugliest living creatures, made even more repugnant by their production of viscous slime as a defense mechanism. Hagfish Day aims to promote understanding that in nature, beauty isn't everything – and that in fact, the Hagfish is a highly evolved and specialized creature worthy of respect.
Hagfish, the class Myxini (also known as Hyperotreti), are eel-shaped, slime-producing, marine fish (occasionally calledslime eels). They are the only known living animals that have a skull but no vertebral column. Along with lampreys, hagfish are jawless and are living fossils; they are basal to vertebrates, and living hagfish remain similar to hagfish from around 300 million years ago.
The classification of hagfish has been controversial. The issue is whether the hagfish is itself a degenerate type of vertebrate-fish (most closely related to lampreys), or else may represent a stage which precedes the evolution of the vertebral column (as do lancelets). The original scheme groups hagfish and lampreys together as cyclostomes (or historically, Agnatha), as the oldest surviving class of vertebrates alongside gnathostomes (the now-ubiquitous jawed-vertebrates). An alternative scheme proposed that jawed-vertebrates are more closely related to lampreys than to hagfish (i.e., that vertebrates include lampreys but exclude hagfish), and introduces the category craniata to group vertebrates near hagfish. Recent DNA evidence has supported the original scheme.
International Day of Rural Women
The United Nations' (UN) International Day of Rural Women celebrates and honors the role of rural women on October 15 each year. It recognizes rural women's importance in enhancing agricultural and rural development worldwide.
Many people, government agencies, community groups and non-government associations celebrate the International Day of Rural Women on October 15 every year. Television, radio, online, and print media broadcast or publish special features to promote the day. Panel discussions, research papers, and conferences are also held to review and analyze rural women's role in society, particularly in areas such as economic improvement and agricultural development.
Other activities and events held to promote the day include:
Global exchange programs for women in agriculture.
The launch of fundraising projects to support rural women.
Expos and workshops showcasing rural women's contribution to their societies.
Strategic meetings to present issues on topics, such as empowering women farmers, to policy makers.
Some world leaders inspired by this initiative previously proclaimed October 15 as International Rural Women's Day, drawing special focus on the role of rural women in their countries.
The first International Day of Rural Women was observed on October 15, 2008. This day recognizes the role of rural women, including indigenous women, in enhancing agricultural and rural development, improving food security and eradicating rural poverty.
The idea of honoring rural women with a special day was put forward at the Fourth World Conference on Women in Beijing, China, in 1995. It was suggested that October 15 be celebrated as "World Rural Women's Day," which is the eve of World Food Day, to highlight rural women's role in food production and food security. "World Rural Women's Day" was previously celebrated across the world for more than a decade before it was officially a UN observance.
Images of rural woman from different parts of the world are shown in news features and promotional material, including posters, pamphlets, newsletters and other publications on the International Day of Rural Women.
The UN logo is also associated with marketing and promotional material for this event. It features a projection of a world map (less Antarctica) centered on the North Pole, enclosed by olive branches. The olive branches symbolize peace and the world map represents all the people of the world. It has been featured in black against a white background.
I Love Lucy Day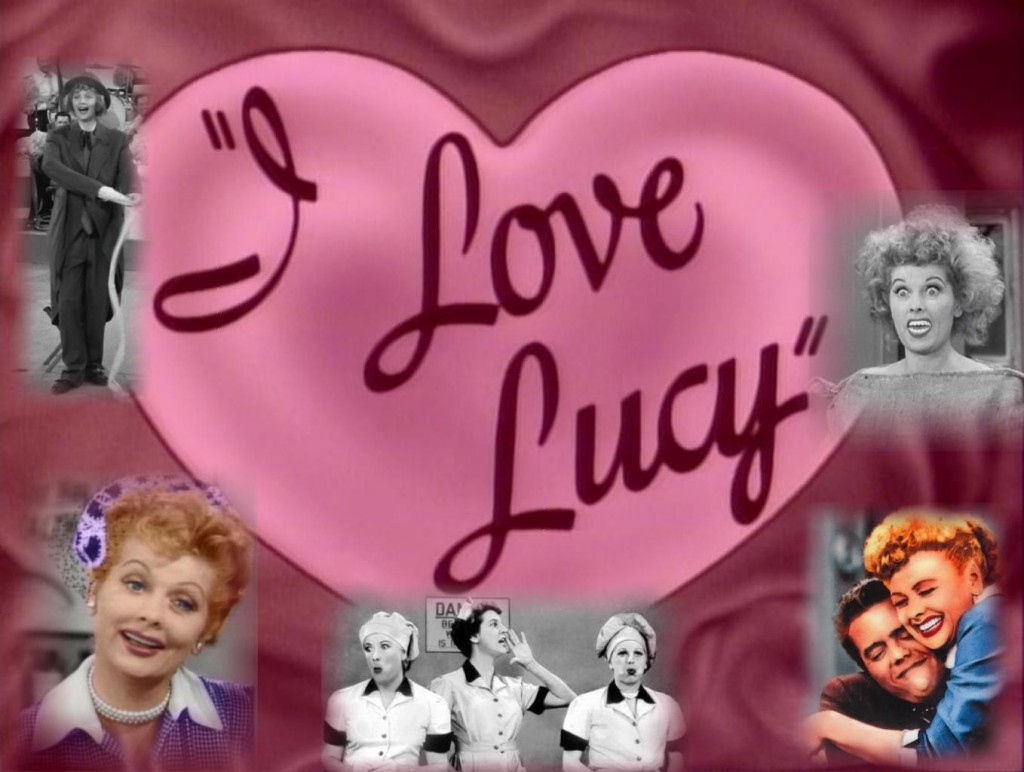 It's the 63rd anniversary of the beloved "I Love Lucy" TV show. Stars Lucille Ball and Desi Arnaz broke new ground with their show, which first aired on this day in 1951.
The show was filmed in front of a live audience, whereas most shows at the time had a "canned" laugh track.
The show was filmed with three cameras at once rather than one. This is so that the director didn't have to call for multiple retakes of the same scene (which would have been difficult for a live audience). Even when actors bungled their lines, there usually wasn't a retake—instead, everyone played off the mistake for extra laughs!
Desilu (Ball's and Arnaz's production company) pretty much invented the rerun. When Lucille Ball gave birth to Ball's and Arnaz's two children, she needed a little time to recover before going back to work. So episodes of the show that had already aired were aired for a second time – and, it turns out, were very popular.
Speaking of popular, "I Love Lucy" was the most-watched show of its time and ended its run at the top of the ratings. It won five Emmy Awards (and was nominated many more times), it always appears on "Best TV Shows of All-Time" lists, it is still being rerun all over the world, and forty million people in the US still watch it every year.
National Fossil Day
The National Park Service and the American Geosciences Institute are partnering to host the fifth annual National Fossil Day on October 15, 2014 during Earth Science Week. National Fossil Day is a celebration organized to promote public awareness and stewardship of fossils, as well as to foster a greater appreciation of their scientific and educational value.
Fossils discovered on the nation's public lands preserve ancient life from all major eras of Earth's history, and from every major group of animal or plant. In the national parks, for example, fossils range from primitive algae found high in the mountains of Glacier National Park, Montana, to the remains of ice-age animals found in caves at Grand Canyon National Park, Arizona. Public lands provide visitors with opportunities to interpret a fossil's ecological context by observing fossils in the same place those animals and plants lived millions of years ago.
National Fossil Day activities will also highlight natural processes that shape our planet over time to correlate with this year's Earth Science Week theme, "Earth's Connected Systems" (http://www.earthsciweek.org/).
National Fossil Day is being promoted through partnerships with professional organizations, government agencies, and other groups. Representatives from National Earth Science Teachers Association and Paleontological Research Institution are assisting with planning for National Fossil Day.
On October 15th, paleontologists and park rangers will share fossil discoveries at special events nationwide and explain the importance of preserving fossils where they are found, so that everyone can share a sense of discovery!
Join in the celebration of National Fossil Day today!
National Fossil Day is a celebration organized by the National Park Service to promote public awareness and stewardship of fossils, as well as to foster a greater appreciation of their scientific and educational values.
National Fossil Day events, resources and initiatives will:
Celebrate the wonderful diversity of fossils as clues for understanding the history of life, past climates, and ancient landscapes;
Promote the understanding that fossils are non-renewable resources and the importance of preserving fossils for future generations;
Highlight the science-based management of fossils on public lands; Encourage paleontologists to participate in outreach activities at local schools, parks, museums and similar settings throughout the United States;
Establish partnerships between professional organizations, government agencies and other groups to promote the scientific and educational values of fossils;
Develop a media strategy for consistent and positive messaging which promotes the objectives of National Fossil Day;
Promote awareness of the paleontological resources, programs, services, and expertise of the National Park Service.
National Latino AIDS Awareness Day
October 15 is National Latino AIDS Awareness Day, a day to raise awareness of HIV and AIDS prevention among Hispanics/Latinos living in the United States and its territories.
Coordinated by the Latino Commission on AIDS, this day encourages Hispanic/Latino1 communities to take action by promoting and mobilizing HIV and AIDS awareness activities. This year's theme, To End AIDS, Commit to Act/Para Acabar con el SIDA, Comprométete a Actuar, invites everyone to make a commitment to know the facts about HIV, get tested for HIV, and get into and stay in medical care if they have HIV.
HIV among Hispanics/Latinos
HIV and AIDS affect all communities and anyone can be affected by HIV regardless of age, gender, sexual orientation, or marital status. More than 1.1 million people are living with HIV in the United States and about 50,000 people become infected each year. Hispanics/Latinos, one of the groups most heavily impacted, account for 21% of these new HIV infections, and an estimated 1 in 36 Hispanic/Latino men and 1 in 106 Hispanic/Latina will be diagnosed with HIV in their lifetime.
Hispanics/Latinos account for only 16 percent of the U.S. population, but 19% of people living with HIV and 21% of new HIV infections each year. In addition:
The estimated rate of new HIV infections among Hispanics/Latinos was more than 3 times as high as that of whites in 2010.
Among Hispanic/Latina, the rate of HIV infection is 4 times as high as that of white females.
Among Hispanic/Latino men, the rate of HIV infection is nearly 3 times as high as that of white males.
Hispanics/Latinos most at risk for HIV include gay and bisexual men, women, and young people ages 13-29.
Hispanic/Latino men account for 87% of new HIV infections among Hispanics/Latinos. Most new infections among Hispanic/Latino men (79%) occur among gay and bisexual men.
A number of challenges contribute to this burden of HIV in Hispanic/Latino communities, including limited access to health care, language or cultural barriers in health care settings, stigma, discrimination, and in some cases, poverty and injection drug use.
There are encouraging signs of progress against HIV in the Hispanic/Latino community. New CDC data estimate that Hispanics/Latinos have higher percentages of linkage to and retention in medical care, as well as prescriptions for HIV medicines (antiretroviral therapy, or ART) when compared to the national population of persons with HIV. However, a lower percentage has achieved viral suppression (having low levels of the HIV virus in the blood), which is the best way for people with HIV to stay healthy and reduce their risk of transmitting the virus to others. HIV medicines are recommended for all people living with HIV, regardless of how long they've had the virus or how healthy they are. A new CDC HIV awareness campaign, HIV Treatment Works, encourages people living with HIV to Get in Care, Stay in Care and Live Well.
We can stop HIV one conversation at a time…
It may not always be easy to talk about HIV and AIDS but talking openly about HIV will help to protect the health of every member of the community. Learning the facts about HIV and talking about ways to protect oneself can help increase HIV awareness, decrease the stigma and shame that are too often associated with HIV, and play a part in stopping HIV in the Hispanic/Latino community.
Everyone has a role to play.
Open dialogue about ways to protect yourself and your loved ones can help reduce cultural barriers and stigmas surrounding HIV. This is the goal of CDC's Act Against AIDS newest campaign. We Can Stop HIV One Conversation at a Time/Podemos Detener el VIH Una Conversación a la Vez is CDC's first communication campaign specifically developed to increase HIV and AIDS awareness among the general Hispanic/Latino community and decrease HIV-associated stigma and shame, which may prevent people from talking about HIV and AIDS.
To help start these critical conversations, the campaign website provides facts and practical tools and tips to help families and friends begin or continue conversations about HIV prevention, awareness, testing, and treatment.
How can you protect yourself?
Today, more tools than ever are available to prevent HIV. In addition to limiting your number of sexual partners, never sharing needles, and using condoms correctly and consistently, you may be able to take advantage of newer biomedical options such as pre-exposure and post-exposure prophylaxis.
Get tested for HIV and other STDs and encourage your partner to do the same. Knowing your HIV status gives you powerful information to help you take steps to keep you and your partners healthy.
Use condoms consistently and correctly.
Get treated if you are HIV-positive. Start treatment as soon as possible with antiretroviral therapy (ART), and stay on treatment.
Talk to your doctor about pre-exposure prophylaxis (PrEP), taking HIV medicine daily to prevent HIV infection.
Talk to your doctor right away (within 3 days) about post-exposure prophylaxis (PEP) if you have a possible exposure to HIV.
Choose less risky sexual behaviors. Learn more about various risk behaviors.
Get involved. Speak out against stigma, homophobia, racism, and other forms of discrimination associated with HIV and AIDS; volunteer with HIV and AIDS organizations that work in Hispanic/Latino communities.
If you are using or injecting drugs, seek addiction treatment to help you stop. Do not share drug injection equipment (or works) and use clean needles when injecting.
National Grouch Day
Fans of Grumpy Cat, Oscar the Grouch, and Andy Rooney, stand and cheer (or stand and kvetch, if that's more your style): October 15 is National Grouch Day. And why not? Why shouldn't curmudgeons have their day (they have their own society, apparently). After all, there's International Day of Happiness and Happiness Happens Day. Well, grouchiness happens, too.
National Grouch Day seems to have originated with Sesame Street and Oscar, the crotchety Muppet who lived in a trashcan. That would certainly make me grumpy—although Oscar (unibrow) and Andy Rooney (bristle bombs) both had some serious eyebrow issues, so maybe that's the problem. In any case, let's take a moment to celebrate those people who aren't annoyingly chipper and full of false cheer.
It's not like most people set out to be grouchy, says therapist Julie de Azevedo Hanks, author of The Burnout Cure: An Emotional Survival Guide for Overwhelmed Women. "People are born with constellations of personality traits and dispositions that, when coupled with experience, can lead to a less than agreeable disposition," she says. "If you have a temperament that is less agreeable than those around you, you may be labeled a grouch just because you're experiencing life differently."
In some ways, people who are moody or pessimistic may be at a health advantage. Research has shown that older adults who are pessimistic about their future actually live longer and are less likely to live with a disability, says Hanks. And people who tend toward pessimism may use negative thinking as a motivational strategy, she says. "While they may be a drag to be around, they may actually be trying to improve themselves."
Still, if you're not happy with your mood (or with your resident crankypants), consider these 6 ways to un-grouch a grump.
Schedule grumpy time. Take 5 minutes and allow yourself time to be miserable, complain, and go to the "dark side," says Hanks. "Sometimes your inner grouch just needs some attention and then it will have less influence."
Do something silly. Reconnecting with the child-like joy of blowing bubbles or jumping in rain puddles can put a smile on your face, says Hanks.
Eat happy food. If you're grouchy and you're eating the standard American diet, you may want to change your food to change your mood, says Dr. Drew Ramsey, assistant clinical professor of psychiatry at Columbia University College of Physicians and Surgeons, and author of The Happiness Diet and 50 Shades of Kale. "You can look at your diet as the lens with which you see the word," he says. Build that lens with better ingredients and your view may change. What foods? "We want to see people eating foods high in B vitamins and folate–mussels, other seafood, eggs, and leafy greens like kale," he says. Foods rich in omega 3s, like salmon, are also mood-boosters.
Do something kind. Thinking of ways to bless another's life, even in a small way, like paying the parking lot fee for the car behind you or taking a flower to a neighbor, is a great tactic to beat a case of the grumps. Random acts of kindness will quickly overshadow your inner grouch, suggests Hanks.
Name your grouch. "Giving that grumpy part of you a name may help validate your feelings while at the same time helping you to distance from it," says Hanks. Negative feelings and thoughts may be one aspect of your experience, but they are not you, she says.
Be good to your gut. "There's not a lot of data, but I think there's a notion now that one thing that contributes to mood is having a healthy gut," says Ramsey. "If someone is grumpy and they eat a bad diet their digestion is affected; they may have reflux or irregular bowel movements." Adding fermented foods like yogurt might be helpful, he says.
Keep in mind that if your grumpiness gets in the way of enjoying the high moments in life (like that Grumpy Cat costume you bought for Halloween), it might be time to see a doctor, says Ramsey. "Certainly there are people with temperaments that are slightly more 'grouchy,' but anytime someone has trouble seeing any positivity in the world — that does merit a closer evaluation to determine if they are depressed," he says.
National Take Your Parents To Lunch Day
National Take Your Parents to Lunch Day is an event that takes place on October 15, 2014. Parents across the country will visit their children's school and have lunch with them in the cafeteria. The goal is to learn more about what goes into putting together a healthy lunch, and for parents and school officials to open the lines of communication so they can work together to provide kids with the healthiest meals possible. The event is supported by KIWI magazine and the School Nutrition Association.
The event is important because it's an opportunity for parents to learn more about lunchtime—from what goes into getting a healthy meal on a child's tray, to what the day-to-day lunch experience is like. It's also a great way to spend time with your kids and talk to them about the importance of healthy eating habits at lunch—and every meal.
There are lots of different ways to introduce your school community to National Take Your Parents to Lunch Day! You can talk directly with school administrators—the principal or the nutrition director, for example—to explain the event and why it's important. To help, here is a sample letter to send to officials with information on the initiative. You can also discuss it with the PTA, or get other parents together to form a committee to host the event. You'll find additional resources for planning at myhealthyschool.com.
It's ok! If that date doesn't work for your school, any day during National School Lunch Week, which takes place from October 13 to October 17, 2014, would be great. But anytime during the school year works well, too!
Along with enjoying lunch with your child, take the time to check out the cafeteria offerings—are they what you expected? Do you have any suggestions or questions for the food service provider? Here are some examples of questions to ask. Talk with your kids about lunch at school—what's her favorite meal? Does he eat everything on his tray? Here is a list of great questions to ask kids. Plus, you can suggest including other fun things, such as a presentation on your school's lunch program, a talk from a guest speaker, or even music or performance from students.
National Mushroom Day
National Mushroom Day is not simply a day for the mushroom enthusiasts, it is a day of appreciation for mushrooms. Do you know that mushrooms have several varieties? Do you know how to cultivate each variety? Today is the perfect day to learn these. National Mushroom Day is always celebrated every year on October 15th.
One way to appreciate the value of something is to learn more about it. What better way to see the importance of mushroom than to know some interesting facts about it? Do you know that…
Content-wise, mushrooms are low in calories and sodium? When added to heavy meals, they give just the
right amount taste without any unwanted contents.
Mushrooms are cholesterol-free? Combining them with anything that is fat-laden is an exception.
Mushrooms contain Vitamin D, potassium and antioxidant minerals?
Based on the Egyptian's hieroglyphics 4,600 years ago, the Egyptians believed
that mushrooms are the plant of immortality?
Mushrooms contain vitamin B. This vitamin gives energy by disintegrating
protein fats and carbohydrates.
Celebrate National Mushroom Day
Evidently, mushrooms are everywhere, that is to say, accessible. This convenience will certainly make your National Mushroom Day more attainable to celebrate.
Get to know its varieties. Edible mushrooms have 9 varieties. Namely: white button, crimini, wild mushroom, maitake, beech, portabella, shiitake, enoki and oyster.
Learn how to select, store and care for them. When you understand how to do these procedures, you will be assured of its deliciousness.
Understand its history and development.
Gain knowledge about how to grow them.
Learn a mushroom recipe. What better way to participate in National Mushroom Day than to surprise yourself as well as your loved ones with a mushroom recipe?
National Pregnancy and Infant Loss Awareness Day
Pregnancy and Infant Loss Remembrance Day is celebrated on October 15th of each year. President Ronald Reagan proclaimed October as National Pregnancy and Infant Loss Awareness Month in October 1988. "When a child loses his parent, they are called an orphan. When a spouse loses her or his partner, they are called a widow or widower. When parents lose their child, there isn't a word to describe them. This month recognizes the loss so many parents experience across the United States and around the world. It is also meant to inform and provide resources for parents who have lost children due to miscarriage, ectopic pregnancy, molar pregnancy, stillbirths, birth defects, SIDS, and other causes."
Robyn Bear, Founder, Lisa Brown, Co-Founder, and Tammy Novak, Co-Founder of www.october15th.com envisioned a day when all grieving parents could come together and be surrounded by love and support from their friends and families, a day where the community could better understand their pain and learn how to reach out to those grieving. This would be a day to reflect on the loss yet embrace the love. While our babies' lives were to brief, they were also very meaningful. yet, their was not a time to talk about them.
Pregnancy and Infant Loss Remembrance Day was established to provide support, education and awareness for those who are suffering or may know someone who has suffered a miscarriage, an ectopic pregnancy, a still birth, or the loss of an infant. Everyone is invited to light a candle on October 15th at 7pm in all time zones, all over the world.
If everyone lights a candle at 7pm and keeps it burning for at least one hour, there will be a continuous wave of light over the entire world on October 15th. (
www.october15th.com
)
National White Cane Safety Day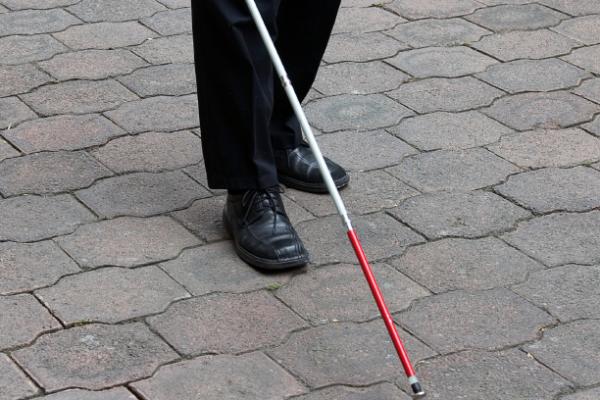 The National Federation of the Blind in convention assembled on the 6th day of July, 1963, called upon the governors of the fifty states to proclaim October 15 of each year as White Cane Safety Day in each of our fifty states. On October 6, 1964, a joint resolution of the Congress, HR 753, was signed into law authorizing the President of the United States to proclaim October 15 of each year as "White Cane Safety Day." This resolution said: "Resolved by the Senate and House of Representatives", that the President is hereby authorized to issue annually a proclamation designating October 15 as White Cane Safety Day and calling upon the people of the United States to observe such a day with appropriate ceremonies and activities.'
Within hours of the passage of the congressional joint resolution authorizing the President to proclaim October 15 as White Cane Safety Day, then President Lyndon B. Johnson recognized the importance of the white cane as a staff of independence for blind people. In the first Presidential White Cane Proclamation President Johnson commended the blind for the growing spirit of independence and the increased determination to be self-reliant that the organized blind had shown. The Presidential proclamation said:
The white cane in our society has become one of the symbols of a blind person's ability to come and go on his own. Its use has promoted courtesy and special consideration to the blind on our streets and highways. To make our people more fully aware of the meaning of the white cane and of the need for motorists to exercise special care for the blind persons who carry it Congress, by a joint resolution approved as of October 6, 1964, has authorized the President to proclaim October 15 of each year as White Cane Safety Day.
Now, therefore, I, Lyndon B. Johnson, President of the United States of America do hereby proclaim October 15, 1964 as White Cane Safety Day.
With those stirring words President Johnson issued the first White Cane Proclamation which was the culmination of a long and serious effort on the part of the National Federation of the Blind to gain recognition for the growing independence and self-sufficiency of blind people in America, and also to gain recognition of the white cane as the symbol of that independence and that self-reliance.
The first of the state laws regarding the right of blind people to travel independently with the white cane was passed in 1930. In 1966, Dr. Jacobus tenBroek, the founder of the National Federation of the Blind, drafted the model White Cane Law. This model act--which has become known as the Civil Rights Bill for the Blind, the Disabled, and the Otherwise Physically Handicapped-'contains a provision designating October 15 as White Cane Safety Day. Today there is a variant of the White Cane Law on the statute books of every state in the nation.
From 1963 (and even before) when the National Federation of the Blind sought to have White Cane Safety Day proclaimed as a recognition of the rights of blind persons, to 1978 when a blind pedestrian met with misunderstanding regarding the true meaning of the white cane, is but a short time in the life of a movement. In 1963, a comparatively small number of blind people had achieved sufficient independence to travel alone on the busy highways of our nation. In 1978 that number has not simply increased but multiplied a hundredfold. The process began in the beginning of the organized blind movement and continues today. There was a time when it was unusual to see a blind person on the street, to find a blind person working in an office, or to see a blind person operating machinery in a factory. This is still all too uncommon. But it happens more often and the symbol of this independence is the white cane. The blind are able to go, to move, to be, and to compete with all others in society. The means by which this is done is that simple tool, the white cane. With the growing use of the white cane is an added element'-the wish and the will to be free'-the unquenchable spirit and the inextinguishable determination to be independent. With these our lives are changed, and the prospects for blind people become bright. That is what White Cane Safety Day is all about. That is what we do in the National Federation of the Blind