Black Poetry Day
Celebrating our heritage is something we should all do. No matter what our skin color, race, nationality, or culture, we should be proud of where we came from and how we got to where we are today. Everyone's past has failures and perseverance and it's important to celebrate it.
Black Poetry Day is one of those special days where celebration should be a must. Blacks all around the world have contributed so much to the genre that a day was needed to help. The day helps show how important this group of people have been to literature.
Black Poetry Day is celebrated on October 17 each year. This day is considered the time to celebrate both past and present black authors like Langston Hughes, Phillis Wheatley, and Paul Laurence Dunbar. Of course, if you prefer to celebrate your favorite black modern poets (such as whatever rapper is headlining the current genre), that's great too.
As poets and readers, we should spend this day appreciating black authors and spreading the word of black poets through our friends, family members, and throughout the world.
This holiday was first proposed in 1970 by Stanley A. Ransom to celebrate black culture and life.
Black Poetry Day takes place on the birthday of the first published African-American poet, Jupiter Hammon, who was born into slavery in 1711 on Long Island. Hammon was first published on Christmas Day with the poem "An Evening Thought" at the age of 49. Hammon is considered one of the founders of African-American literature.
Even though this day is celebrated throughout the world, especially within the United States, Oregon is the only state to have it as a state holiday.
Famous black poets include:
Maya Angelou
Sterling A. Brown
Lucille Clifton
Toi Derricotte
Paul Laurence Dunbar
Jessie Redmon Fauset
Angelina W. Grimke
Jupiter Hammon
Langston Hughes
Claude McKay
Anne Spencer
Ntozake Shange
Natasha Trethewey
Margaret Walker
Phillis Wheatley (one of the first female black poets)
Rita Dove - The first African-American poet laureate (1993).
However, this list is not extensive and there are many other important black authors. Actually, there are too many to count and list within this article. Rappers, for example, have played one of the largest poet roles in history with the creation of a brand new musical sound while bringing hip hop culture to the masses around the world. Black poets have influenced millions, if not billions, of people worldwide. This is why the day should be celebrated and supported around the world.
Four Prunes Day
You can count on a good meal if you celebrate today's food holiday. October 17 is National Four Prunes Day!
What an odd holiday this one is. Why four prunes? Why not three or five? Why not Eat A Prune? We've always been very specific in the rules of this challenge, stating that we need only take a single bite in order for it to count (though most times we eat the whole thing). But if we have to eat four prunes, does that mean we're stuck with four bites? Or do we literally have to eat four prunes each? Or four prunes together?
Actually, further research shows the reason for four prunes. As scientific articles states and doctors recommend eating four prunes a day to slow the aging process of the body and brain. Ahh. I'm all about living longer, so bring on the prunes!
Prunes get a bad rap due to their high fiber content. In other words, they make you poop! Because of this, they have been rebranded "dried plums" in recent years, which makes sense seeing that they are dried plums. But I think this is silly. There's nothing wrong with the name prune, and if it's associated with constipation relief, so be it. They are considered nutritional superstars, and are high in antioxidants, vitamin A, potassium, and iron. Prunes are native to Western Asia, but eventually spread through Europe and the Balkan Islands. They were introduced to North America by Louis Pellier, a Frenchman whose mining operation during the Gold Rush of 1848 was a bust. After finding no gold in them thar hills, Pellier purchased a plot of farmland in the Santa Clara Valley and planted plum trees in 1856. The plum industry took off, and by the mid 1880s, Pellier and others were looking for ways to expand business. Dried plums were a hit in Europe and were being imported at the rate of 22,000 tons a year, so focus shifted to growing them here. And the rest is high fiber history.
International Day for the Eradication of Poverty
The United Nations' (UN) International Day for the Eradication of Poverty is observed on October 17 each year since 1993. It promotes people's awareness of the need to eradicate poverty and destitution worldwide, particularly in developing countries.
Various non-government organizations and community charities support the Day for the Eradication of Poverty by actively calling for country leaders and governments to make the fight against poverty a central part of foreign policy. Other activities may include signing "Call to action" petitions, organizing concerts and cultural events, and holding interfaith gatherings that may include a moment of silence.
The observance of the International Day for the Eradication of Poverty can be traced back to October 17, 1987. On that date, more than 100,000 people gathered in Paris, France, to honor the victims of extreme poverty, violence and hunger. Since that moment, individuals and organizations worldwide observed October 17 as a day to renew their commitment in collaborating towards eradicating poverty. In December, 1992, the UN General Assembly officially declared October 17 as the date for the International Day for the Eradication of Poverty (resolution 47/196 of December 22, 1992).
In December 1995, the UN General Assembly proclaimed the First United Nations Decade for the Eradication of Poverty (1997–2006), following the Copenhagen Social Summit. At the Millennium Summit in 2000, world leaders committed themselves to cutting by half the number of people living in extreme poverty by the year 2015.
The United Nations Postal Administration previously issued six commemorative stamps and a souvenir card on the theme "We Can End Poverty". These stamps and the souvenir card featured drawings or paintings of people, particularly children, working together in the fight against poverty. Many of these images used strong colors and contrasts. These stamps resulted from an art competition where six designs were selected from more than 12,000 children from 124 countries.
Mulligan Day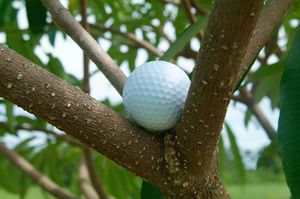 Give yourself a second chance on Mulligan Day. Whether it is a former relationship with a friend or loved one, an old hobby that you abandoned or a past mistake that needs rectifying, you can give it another go on Mulligan Day.
There are many theories about the origin of the term. The United States Golf Association (USGA) cites three stories explaining that the term derived from the name of a Canadian golfer, David Mulligan, one time manager of the Waldorf Astoria Hotel in New York City, who played at the Country Club of Montreal golf course, in Saint-Lambert near Montreal during the 1920s. One version has it that one day after hitting a poor tee shot, Mulligan re-teed and shot again. He called it a "correction shot," but his friends thought it more fitting to name the practice after him. David Mulligan then brought the concept from Canada to the famous U.S. golf club Winged Foot. A second version has the extra shot given to Mulligan due to his being jumpy and shaky after a difficult drive over the Victoria Bridgeto the course. The final version of the David Mulligan story gives him an extra shot after having overslept, rushing to get ready to make the tee time.
An alternate, later etymology credits a different man named Mulligan — John A. "Buddy" Mulligan, a locker room attendant at Essex Fells CC, New Jersey. In the 1930s, he would finish cleaning the locker room and, if no other members appeared, play a round with the asst. pro, Dave O'Connell and a club reporter/member, Des Sullivan (later Golf editor for The Newark Evening News). One day his first shot was bad and he beseeched O'Connell and Sullivan to allow another shot since they "had been practicing all morning" and he had not. Once the "OK" had been given and the round finished, Mulligan proudly exclaimed to the members in his locker room for months how he had gotten an extra shot from the duo. The members loved it and soon began giving themselves "Mulligans" in honor of John "Buddy" Mulligan. Sullivan began using the term in his golf articles in The Newark Evening News. The TV "Today Show" ran this story about 2005 and has it in their archives. Mulligan was located in the 1970s at The Lyons VA Hospital in New Jersey helping with their golf facility. Des Sullivan, now semi-retired, wrote of this find in his July 22, 1970 column in the Myrtle Beach Sun News.
So, celebrate Mulligan Day by giving yourself another chance to do something that previously went wrong. Golf courses will usually hold a Mulligan Day celebration where golfers can play again for free at a later date. You could also join in by making Mulligan Stew which is a 'second-chance' meal made from the leftovers of previous meals.
National Alternative Fuel Vehicle Day
National Alternative Fuel Vehicle (AFV) Day Odyssey is a biennial, outreach and education event dedicated to promoting the use of AFVs and advanced technology vehicles. Odyssey 2014 will be held on October 17th.
Odyssey is coordinated by the National Alternative Fuels Training Consortium (NAFTC) headquartered at West Virginia University in Morgantown, West Virginia.
Odyssey is comprised of numerous green transportation related events coordinated and hosted by NAFTC members, Clean Cities Coalitions, and others who believe in cleaner, more energy efficient forms of transportation. These local events take place on a designated date every other year throughout the U.S. Visit the Host section to learn how you can host an Odyssey event in your area.
Each local event site offers unique activities designed to educate attendees about cleaner transportation technologies and is tailored to the specific needs of the site's given audience. Examples of such activities include:
ride-and-drives
vehicle displays
workshops
demonstrations
panel discussions
trivia contests
automotive lab tours
EcoCar garage tours
Additionally, industry experts are often on hand at Odyssey events to answer questions, and educational seminars are frequently featured to provide detailed information about viable alternative fuel options and how they apply to the audiences' local communities.
Since the inaugural National AFV Day Odyssey in 2002, the number of Odyssey site locations and attendance has grown from approximately 17,000 attendees at 51 events to more than 250,000 individuals attending one of 151 events in 2012. Additionally, media reach has multiplied dramatically during this period, from less than 20,000 individuals reached in 2002 to more than 200 million people being touched by National AFV Day Odyssey's message via media outlets in 2012!
The worldwide recognition of National AFV Day Odyssey has enabled millions of individuals to become aware of the difference alternative fuel and advanced technology vehicles can make in our nation's energy security and our quest for cleaner air.
Today is the 21st anniversary of National Mammography Day. Back in 1993, it was Bill Clinton who proclaimed that the third Friday in National Breast Cancer Awareness Month should be a day for encouraging women to get a mammogram.
Twenty years ago, the benefits of mammograms—a low-dose x-ray that provides an image of breast tissue—weren't nearly as hotly debated as they are today. Yes, it was uncomfortable to have your breasts squashed and flattened to get a good picture, but most people believed that for women 40 and up (and younger if they had a higher risk of breast cancer), an annual mammogram was smart preventive care.
Today—as with most things in the 21st century—there are differing, strong opinions on the subject. The debate first got heated when in 2009 the U.S. Preventive Services Task Force (USPSTF) changed its mammogram recommendations from age 40 and every year thereafter to age 50 and every other year for those not at an elevated risk. The American Cancer Society and The National Cancer Institute did not agree.
The USPSTF argument was that screening at a younger age didn't make a significant difference in cancer detection and did hike the odds of stressful false positives. A study published last month in the journal Cancer, however, supports the opposing point of view that earlier screening and detection does save lives, and is particularly important for younger women whose tumors may be more aggressive.
What's not debatable is that breast cancer is the most common cancer among women and the second most deadly (lung cancer is deadlier).
My family tree is riddled with breast cancer. So it was a no-brainer for me and my doctor to decide that I should get a baseline mammogram when I turned 40 and annual mammos thereafter. Your best bet, according to the American Cancer Society, is to talk with your doctor about your personal risk factors. Those at higher risk for breast cancer—testing positive for BRCA 1 or 2, having dense breasts, having one or more first-degree relatives (mother, sister, or daughter) with breast cancer—may want to get a baseline mammogram before age 50 and follow up with annual tests.
National Pasta Day
When you hear the word pasta, do pictures of pasta delights such as spaghetti, lasagna, or linguini come to mind? On National Pasta Day, feast your belly with these heavenly dishes. If you still find some pasta variety unfamiliar, National Pasta Day is an opportune time for you to get to know and have a taste of them. National Pasta Day is celebrated every year on October 17th.
Ordinarily, pasta is believed to be practically equivalent in connotation with Italy. However, theories indicate that Marco Polo, who came from China at that time, brought with him a delicacy from China: noodles. Other theories indicate that Polo did not introduce pasta to Italy as it has already been consumed by native Italians long before Polo arrived. Whatever its origin, it is currently unknown as to who initiated National Pasta Day. One thing's certain: this day encourages everyone to enjoy themselves with pasta in moderation.
Some Pasta Facts for You:
Majority of pasta is made of wheat flour while high quality pasta is made from durum wheat.
Italians consume more pasta than anyone else in the world.
Pasta can also come in many colors depending on its sauce. Squid ink, spinach, saffron and tomatoes can influence the pasta's colors.
Pasta originated from an Italian word paste.
In 1848, a Frenchman founded the first commercial pasta plan in Brooklyn, New York.
In 1789, after serving as an ambassador to France, Thomas Jefferson came back to America with a pasta making machine. Eventually, in 1848 pasta was commercially introduced to U.S and became popular in the 19 century.
As early as 3,000 B.C., the Chinese were already consuming noodles. These noodles are descriptively long, flat and made of wheat, corn, rice or peas.
Indeed, pasta comes in many sorts. We might be already familiar with lasagna or spaghetti but how about the other pasta sorts? National Pasta Day encourages your tongue to have a taste with the other variety too and your hands to have a try of making them for your family and loved ones.
The internet is satiated with many ways to cook and bake pasta like linguine, fettuccine, tortellini and many others. What better way to celebrate National Pasta Day than to give of yourself either by making a pasta delicacy or buying one with the intention of enjoying it with others? So on this day, don't forget to share a sumptuous pasta meal with your family, relatives or friends.
Wear Something Gaudy Day
If you tend to buck the trends when it comes to fashion and don't consider yourself a fashionista, today may be your lucky day! October 17 is Wear Something Gaudy Day.
This annual "holiday" celebrates fashion that is not quite in style. Wear Something Gaudy Day actually got its start from the hit television sitcom, Three's Company. One of the actors, Richard Kline, declared October 17th as Wear Something Gaudy Day, and the rest is wacky holiday history!
Whether it's drab or bright colors, wild prints or fashion from days-gone-by, today is the day to bring that totally tasteless attire out of the closet and have fun! ? Remember striped polyester pants, white go-go boots, dickies and tube-tops?
And who knows? Today could also serve as a practice run for Halloween.
How to Celebrate Wear Something Gaudy Day:
Invite your BFF's over and clean out your closet! Try on those out-of-style clothes for old times' sake, have a little wine and a lotta laughs!
Have a Wine Tasting and Gaudy Day party.
Wear something gaudy to work – just make sure to check with the boss first!
If wearing something really wild to work just isn't appropriate, at last you can wear mismatched socks and shoes, right?
Don't forget the flashy, ginormous fake jewels and over-the-top makeup!
If you are an educator, why not take a look back at the fashion crazes over the years?
In honor of Wear Something Gaudy Day, put on something loud, and be proud to stand out in the crowd!