Food Day
Food Day inspires Americans to change their diets and our food policies. Every October 24, thousands of events all around the country bring Americans together to celebrate and enjoy real food and to push for improved food policies.
October 24 is a day to resolve to make changes in our own diets and to take action to solve food-related problems in our communities at the local, state, and national level. In 2014, Food Day will have a special focus on food access and justice for food and farm workers.
This annual event involves some of the country's most prominent food activists, united by a vision of food that is healthy, affordable, and produced with care for the environment, farm animals, and the people who grow, harvest, and serve it.
With Food Day, we can celebrate our food system when it works and fix it when it's broken. Across the country, more than 4,700 events took place in 2013 and 3,200 in 2012, from community festivals in Denver, Savannah, and New York City, to a national conference in Washington, DC, to thousands of school activities in Portland, Minneapolis, and elsewhere.
The typical American diet is contributing to obesity, diabetes, heart disease, and other health problems. Those problems cost Americans more than $150 billion per year. Plus, a meat-heavy diet takes a terrible toll on the environment.
Eating Real can save your own health and put our food system on a more humane, sustainable path. With America's resources, there's no excuse for hunger, low wages for food and farm workers, or inhumane conditions for farm animals.
National Bologna Day
Today is National Bologna Day! Bologna is a lunchtime favorite for sandwich lovers across the country. Although this American sausage is spelled bologna, it is commonly pronounced "baloney." In some parts of the country it is also referred to as "jumbo."
The only history really known about bologna is that famous Oscar Meyer song. You know the one that goes my bologna has a first name it's . . . . Oh sorry I am starting to get carried away. Well anyways we all know that bologna is a type of sausage made from different types of meat. However what we do not know is how did it originate and where did it come from. Americans who love this tasty treat do not know the history of bologna.
In order to understand the history one first must have a comprehension of what the sausage is. Bologna is a cooked, smoked sausage made of beef, pork, or a mixture of the two meats. A typical recipe for the sausage includes but is not limited to salt, sugar, pepper, and spices, plus a curing mixture that prevents such contaminations as botulism. Any type of meat can actually be used. For instance some bologna makers may decide to use venison, which is deer meat, or moose. The next step of the process is to grind the meat together with the other ingredients. Next it is poured into casings. The next part of the process is to finally cook and package the meat.
Now that you know a little about how the meat is manufactured where does the history come into play. The history of bologna traces back to a city in Italy called Bologna. Traders that passed through the village would have picked up the sausage in Bologna, therefore the city became identified with the sausage. The history of bologna is traced back to the mid 1400's when these traders were discovering the sausage. Who would know that the sausage would be an important part of history in years to come?
By the nineteenth century in England and America bologna had become the generic name for any type of pork sausage. Tracing its roots back to that Italian town. Now the history of bologna is made by those Americans who enjoy it as a tasty treat and pass it down to their children for generations to come.
Did you know that Americans eat 800 million pounds of bologna annually? Add a slice or two to your sandwich today to celebrate National Bologna Day!
National Crazy Day
Whoa! Sounds like a day reserved for me at last. Happy Crazy day to all. So, this day, we can all bring out the little childish and insane parts of us, do something crazy and make others roll with laughter.
National Crazy Day is celebrated on October 24th every year. This day is specially organized for all of those, who want to be a little crazy. Being fun is the essence of craziness here. Be free, a little unhinged from rules and routines, do things that you had always wanted to do, but make sure you don't violate or hurt someone in the process.
Practically every other day is a crazy day for me. Either I do something crazy or witness something crazy. Looking back to child hood and college days, I have done a couple of crazy things. Whenever I go out to theme parks, I tend to scream on top of my lungs, gaining attention of others. During school days, we used to make paper rockets and bullets out of stapler and paper and shoot around the class , when our teacher is writing on the board, with their back towards us. Oh my god! Being crazy and lunatic is real fun, as long as you are within your limits. Don't be crazy always. People will seriously think we are demented.
So, have you done anything crazy so far ?
United Nations Day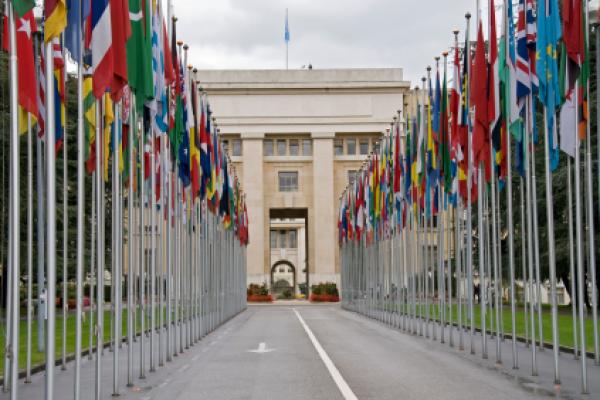 On October 24, 1945, the United Nations (UN) came into force when the five permanent members of the security council ratified the charter that had been drawn up earlier that year. These members were: France, the Republic of China, the Soviet Union, the United Kingdom and the United States.
Since 1948, the event's anniversary has been known as United Nations Day. It is an occasion to highlight, celebrate and reflect on the work of the United Nations and its family of specialized agencies.
On and around October 24, many activities are organized by all parts of the UN, particularly in the main offices in New York, the Hague (Netherlands), Geneva (Switzerland), Vienna (Austria) and Nairobi (Kenya). These include: concerts; flying the UN flag on important buildings; debates on the relevance of the work of the UN in modern times; and proclamations by state heads and other leaders.
The foundations for a "League of Nations" were laid in the Treaty of Versailles, which was one of the treaties to formally end World War I. The treaty was signed in Versailles, France, on June 28, 1919. The league aimed to encourage disarmament, prevent outbreaks of war, encourage negotiations and diplomatic measures to settle international disputes and to improve the quality of life around the world. However, the outbreak of World War II suggested that the League of Nations needed to take on a different form.
The ideas around the United Nations were developed in the last years of World War II, particularly during the UN Conference on International Organization in San Francisco, the United States, beginning on April 25, 1945. The UN was officially created when a UN charter was ratified on October 24 that year.
United Nations Day was first observed on October 24, 1948. The UN recommended that United Nations Day should be a public holiday in member states since 1971. There were also calls for United Nations Day to be an international public holiday to bring attention to the work, role and achievements of the UN and its family of specialized agencies. These have been spectacular, particularly in the fields of human rights, support in areas of famine, eradication of disease, promotion of health and settlement of refugees.
The UN does not work alone but together with many specialized agencies, including: the World Health Organization (WHO); the Food and Agriculture Organization (FAO); the United Nations Educational, Scientific and Cultural Organization (UNESCO); the United Nations Children's Fund (UNICEF); International Labour Organization (ILO); United Nations High Commissioner for Refugees (UNHCR); and United Nations Human Rights Council (UNHRC).
The UN emblem consists of a projection of the globe centered on the North Pole. It depicts all continents except Antarctica and four concentric circles representing degrees of latitude. The projection is surrounded by images of olive branches, representing peace. The emblem is often blue, although it is printed in white on a blue background on the UN flag.
World Development Information Day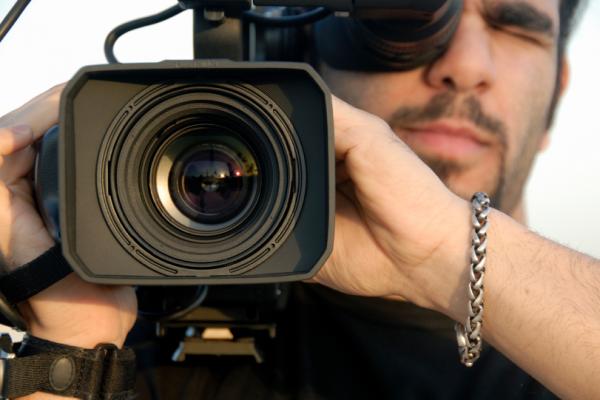 The United Nations' (UN) World Development Information Day is annually held on October 24 to draw attention of worldwide public opinion to development problems and the need to strengthen international cooperation to solve them.
Many events are organized to focus attention on the work that the UN does, particularly with regard to problems of trade and development. Many of these are aimed at journalists working for a range of media, including television, radio, newspapers, magazines and Internet sites. Direct campaigns may also be organized in some areas. These may use advertisements in newspapers and on radio and television as well as posters in public places.
In South Africa, indabas (gatherings of community representatives with expertise in a particular area) are often held. Representatives of local, national and international bodies are invited to share, discuss and consolidate their ideas around a particular development issue of local or national importance.
On May 17, 1972, the UN Conference on Trade and Development proposed measures for the information dissemination and the mobilization of public opinion relative to trade and development problems. These became known as resolution 3038 (XXVII), which was passed by the UN General Assembly on December 19, 1972.
This resolution called for introducing World Development Information Day to help draw the attention of people worldwide to development problems. A further aim of the event is to explain to the general public why it is necessary to strengthen international cooperation to find ways to solve these problems. The assembly also decided that the day should coincide with United Nations Day to stress the central role of development in the UN's work. World Development Information Day was first held on October 24, 1973, and has been held on this date each year since then.
In recent years, many events have interpreted the title of the day slightly differently. These have concentrated on the role that modern information technologies, such as Internet and mobile telephones can play in alerting people and finding solutions to problems of trade and development. One of the specific aims of World Development Information Day was to inform and motivate young people and this change may help to further this aim.