Cranky Co-Workers Day
Whether you work full-time, part-time, work from home or are retired, chances are pretty good you've worked with one (or two) before. While we all have bad days from time-to-time, this person is a habitual grouch; a real, honest-to-goodness Debbie Downer. You know the type - that obnoxious, rude and/or irritable person who seems to thrive on making everyone's life just plain miserable. October 27 celebrates the office grump – it's Cranky Co-Workers Day!
Because many of us spend a large portion of our life working with other people, working with a cranky co-worker on a daily basis can really impact our lives. Not to be confused with National Grouch Day, which interestingly also takes place in October, this annual holiday, created by Ruth and Thomas Roy of Wellcat, can actually be observed several ways.
Start your morning off on the wrong foot by getting up on the wrong side of the bed. Put on a great big frown and wear it all day long with pride! And to heck with manners! Ignore people you don't like. Complain about all your aches and pains, love life and whine about all your money troubles. Make sure to tell everyone you come in contact with that you are having a really bad day! But just remember, tomorrow is back to being nice!
Send an anonymous Cranky Co-Workers Day card to the office grump.
Make it movie night and watch only cranky character-themed flicks.
Happy Cranky Co-Workers Day!
National American Beer Day
Today is National American Beer Day! Beer is the most popular alcoholic drink in the United States, where over 2,500 breweries produce more than 6 billion gallons annually. Breweries across America include large, well-known brands, regional beers, and increasingly popular craft breweries.
Native Americans made a corn beer long before Europeans found their way to America, bringing with them their own version of beer. Although most of that was brewed in the home during the seventeenth and eighteenth centuries a fledgling industry began to develop from 1612, when the first known New World brewery opened in New Amsterdam (now Manhattan).
The "modern era" of American beer began in the nineteenth century. In 1810 only 132 breweries operated and per capita consumption of commercially brewed beer amounted to less than a gallon. By 1873 the country had 4131 breweries, a high water mark, and in 1914 per capita consumption had grown to 20 gallons (compared to about 21.5 today). Then came national Prohibition.
American beer was already changing before Prohibition. When German immigrants began arriving in the middle of the nineteenth century they brought with them a thirst for all-malt lagers and the knowledge to brew them. But by the end of the century a) drinkers showed a preference for lighter-tasting lagers, ones that included corn or rice in the recipe, and b) consolidation began to eliminate many small, independently operated breweries. In 1918 the country had only one quarter the number of brewers that operated 45 years before.
National Prohibition (individual states had prohibition as early as 1848) began January 16, 1920 when the 18th amendment, also known as the Volstead Act, went into effect. It effectively ended in April of 1933 with the return of 3.2% beer, and in December the 21st amendment officially repealed the 18th. Within a year 756 breweries were making beer, but the biggest companies remained intent on expansion, using production efficiencies and marketing to squeeze out smaller breweries.
The number of breweries shrunk quickly, to 407 in 1950 and 230 in 1961. By 1983 one source counted 80 breweries, run by only 51 independent companies, made beer. As British beer writer Michael Jackson observed at the time, most produced the same style: "They are pale lager beers vaguely of the pilsener style but lighter in body, notably lacking hop character, and generally bland in palate. They do not all taste exactly the same but the differences between them are often of minor consequence."
Something else was happening as regional breweries closed. Not only were Northern Californians nurturing the rise of "California cuisine" and local wineries but also small breweries so new people didn't know what to call them. What started when Fritz Maytag bought Anchor Brewing in 1965 continued when Jack McAuliffe opened the short-lived New Albion Brewing Company in 1976. This is an example of an entrepreneurial act repeated a thousand times over and in every state in the country.
By the end of the century more breweries operated in the United States than any country in the world, the number climbing past 1,500 in 2009. Taking inspiration from brewing cultures around the world Americans also brew a wider variety of beer than anywhere. "I have no doubt that America is the best place to be a brewer because we don't have the burden of having to carry on a long brewing tradition," explains Phil Markowski, brewmaster at Southampton Public House. "We have more freedom to be creative and can gather influences from all over."
In turn, American beer provides inspiration for like-minded brewers in other countries. "For me the innovation in brewing in the USA…has been by far the most exciting thing to happen in brewing, possibly ever," said James Watt, co-founder of upstart BrewDog in Scotland.
As American beer enthusiasts are fond of saying, there may never have been a better time to be a beer drinker, at least until tomorrow.
American beer is produced in a variety of styles, but the most popular is a pale lager. Other common styles include brown ale, IPA, porter, and stout. Fun fact: Americans drink more than 50 billion pints of beer each year - enough to fill 1 out of every 25 residential in-ground pools in the U.S.!
Celebrate American Beer Day with a nice, cold pint of your favorite American beer, a trip to the local brewery in your area.
National Potato Day
National Potato Day is October 27th, a day of recognition for one of the world's best loved food staples. This root vegetable became one of the New World's most important discoveries. Whether you're a gourmand who likes to experiment, or simply a meat-n-potatoes kinda guy or gal, you'll find the right recipe for mashed potatoes, baked potatoes, French-fried, and on and on!
The potato, from the perennial Solanum tuberosum, is the world's fourth largest food crop, following rice, wheat, and maize. The Inca Indians in Peru were the first to cultivate potatoes around 8,000 BC to 5,000 B.C.
In 1536 Spanish Conquistadors conquered Peru, discovered the flavors of the potato, and carried them to Europe. Before the end of the sixteenth century, families of Basque sailors began to cultivate potatoes along the Biscay coast of northern Spain. Sir Walter Raleigh introduced potatoes to Ireland in 1589 on the 40,000 acres of land near Cork. It took nearly four decades for the potato to spread to the rest of Europe.
Eventually, agriculturalists in Europe found potatoes easier to grow and cultivate than other staple crops, such as wheat and oats. Most importantly, it became known that potatoes contained most of the vitamins needed for sustenance, and they could be provided to nearly 10 people for each acre of land cultivated.
In the 1840s a major outbreak of potato blight, a plant disease, swept through Europe, wiping out the potato crop in many countries. The Irish working class lived largely on potatoes and when the blight reached Ireland, their main staple food disappeared. This famine left many poverty-stricken families with no choice but to struggle to survive or emigrate out of Ireland. Over the course of the famine, almost one million people died from starvation or disease. Another one million people left Ireland, mostly for Canada and the United States.
Potatoes arrived in the Colonies in 1621 when the Governor of Bermuda, Nathaniel Butler, sent two large cedar chests containing potatoes and other vegetables to Governor Francis Wyatt of Virginia at Jamestown. The first permanent potato patches in North America were established in 1719, most likely near Londonderry (Derry), NH, by Scotch-Irish immigrants. From there, the crop spread across the country.
Idaho, the present-day largest producer of potatoes, actually did not begin growing potatoes until 1836, when missionaries moved west in an effort to teach the native tribes to grow crops instead of relying upon hunting and gathering methods. However, it wasn't until 1872 when the Russet Burbank variety was developed, that the Idaho potato industry began to flourish.
A. Parmentier helped King Louis XIV popularize the potato in France in the 18th century. Parmentier created a feast with only potato dishes, a concept he realized was possible when he was imprisoned in Germany and fed only potatoes. Benjamin Franklin, ambassador to France, was in attendance of Parmentier's feast in 1767.
French Fries were introduced to the U.S. when Thomas Jefferson served them in the White House during his Presidency of 1801-1809. Collinet, chef for French King Louis Phillipe (reign 1830-1848) unintentionally created soufflés (or puffed) potatoes by plunging already fried potatoes into extremely hot oil to reheat them when the King arrived late for dinner one night. To the chef's surprise and the king's delight, the potatoes puffed up like little balloons. In 1853 railroad magnate Commodore Cornelius Vanderbilt complained that his potatoes were cut too thick and sent them back to the kitchen at a fashionable resort in Saratoga Springs, NY. To spite his haughty guest, Chef George Crum sliced some potatoes paper thin, fried them in hot oil, salted and served them. To everyone's surprise, Vanderbilt loved his "Saratoga Crunch Chips," and potato chips have been popular ever since.
Navy Day
Navy Day was established on October 27, 1922 by the Navy League of the United States. Although it was not a national holiday, Navy Day received special attention from President Warren Harding. Harding wrote to the Secretary of the Navy Edwin Denby:
"Thank you for your note which brings assurance of the notable success which seems certain to attend the celebration of Navy Day on Friday, October 27, in commemoration of past and present services of the Navy. From our earliest national beginnings the Navy has always been, and deserved to be, an object of special pride to the American people. Its record is indeed one to inspire such sentiments, and I am very sure that such a commemoration as is planned will be a timely reminder."
"It is well for us to have in mind that under a program of lessening naval armaments there is a greater reason for maintaining the highest efficiency, fitness and morale in this branch of the national defensive service. I know how earnestly the Navy personnel are devoted to this idea and want you to be assured of my hearty concurrence."
October 27 was suggested by the Navy League to recognize Theodore Roosevelt's birthday. Roosevelt had been an Assistant Secretary of the Navy and supported a strong Navy as well as the idea of Navy Day. In addition, October 27 was the anniversary of a 1775 report issued by a special committee of the Continental Congress favoring the purchase of merchant ships as the foundation of an American Navy. Navy Day was last observed on Oct. 27, 1949.
World Day for Audiovisual Heritage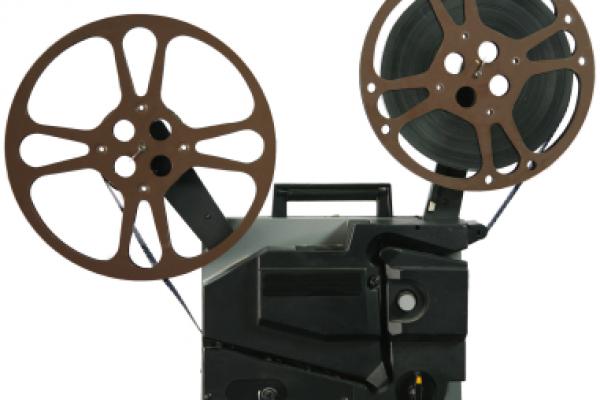 The World Day for Audiovisual Heritage is annually observed on October 27 to build global awareness of issues on preserving audiovisual material, such as sound recordings and moving images.
The United Nations Educational, Scientific and Cultural Organization (UNESCO) works with organizations, governments and communities promote the World Day for Audiovisual Heritage on October 27 each year. Activities and events include:
Competitions, such as a logo contest, to promote the World Day for Audiovisual Heritage.
Local programs organized as a joint effort between national film archives, audiovisual societies, television or radio stations, and governments.
Panel discussions, conferences, and public talks on the importance of preserving important audiovisual documents.
Special film screenings.
Countries previously involved in observing the day included (but were not exclusive to) Canada, Denmark, Thailand, and the United States.
Many sound recordings, moving images and other audiovisual material are lost because of neglect, natural decay and technological obsolescence. Organizations such as UNESCO felt that more audiovisual documents would be lost if stronger and concerted international action was not taken. A proposal to commemorate a World Day for Audiovisual Heritage was approved at a UNESCO general conference in 2005. The first World Day for Audiovisual Heritage was held on October 27, 2007.
The World Day for Audiovisual Heritage aims to raise general awareness of the need for urgent measures to be taken. It also focuses on acknowledging the importance of audiovisual documents as an integral part of national identity.
UNESCO's logo features a drawing of a temple with the "UNESCO" acronym under the roof of the temple and on top of the temple's foundation. Underneath the temple are the words "United Nations Educational, Scientific and Cultural Organization". This logo is often used in promotional material for the World Day for Audiovisual Heritage.