Be Bald and Be Free Day
A bare head, for a crowning glory, is a refreshing sight! These are not just words of encouragement for the hairless people and animals. There is wisdom in this line when you really sit down and list how much money and time you save by being bald. Let us join in this year's observance of the Be Bald and Be Free Day by showing acceptance and appreciation for their existence in a hair-filled society. Be Bald and Be Free Day is always observed, on the 14 day of October, each year.
Be Bald and Be Free Day is an initiative of the Wellcat Holiday and Herbs to pay tribute to bald people and animals by choice or chance. At times confused with October 7, this special day is to encourage bald people to show their chrome dome proudly. For those with hair, it is the day to show acceptance and recognition for bald folks.
After all, it takes lots of courage to face the world with no hair. Hence, all bald people are inspired to spend this day wearing no hat, headscarf, wig, toupee or any accessory designed to conceal their baldness. This event is celebrated by all people, with or without hair, for hairless people and animals.
This freedom and appreciation day may be observed by refraining from sharing any bald jokes; sending eCards and social media site greetings to bald friends; and, treating a bald family member or friend to a special meal at home or in a fancy restaurant. Should your pet dog be hairless, it is his special day too. You may give your hairless dog a treat to the animal spa, a walk in a park or simply spend time playing with it.
Bathtub Day
How surprising it is for most people that there is such celebration about bathtubs. What kind of a bathtub do you have in your bathroom? Is it made up of wood or a fiberglass? Whatever it is made up of, this is the day for your bathtubs. Bathtub Day is normally celebrated once a year on 7 day of October.
Bathtub Day is an annual holiday which recognizes that the first bathtub was introduced in England in the year 1828. Bathtub Day should not be perplexed and mistaken with the National Read in the Bathtub Day during the month of February, and the National Bathtub Party Day which is observed in December. However, all of these have the same reasons of celebrating it.
Though there is no so much detail on how people around the world started to consider it as a special day, It is good to realize that, if you are a person who is more naturally used to a shower, you can pause for a while, and do yourself a little favour by spending your time in your bathtub, and shake off all the stress that you have from the whole day of work. Isn't that wonderful? There's nothing wrong if you would try it.
Various people, either entrepreneurs or regular employees, are just so caught up in too much working activity without even thinking to slow down and have a little break and delight in the most modest yet comforting stuffs. Pretty sure, you are so well accustomed with your shower for a faster way to clean up the entire grunge every day. Is there any time in a week or in a month that you'd tried to visit your old and dusty bathtub, and had some relaxing moments with it? Why don't you give it a try, even just for once this year? You'll find out that it is going to be serene and worth doing it again, once in a while. Moreover, it will surely be useful for you.
Here are some points that might be helpful for you:
While on a bathtub, put some aromatic candles that will add ingredients to your calming experience and turn the lights down.
Be sure that the water in your tub is moderately warm. You may also add some scented oils to it.
You may also want to read newspaper or magazine that interests you most.
Don't forget to put your phone into silent mode, lock the door, and have some background of a classical music.
You may invite your friends to join with you and have a party with them if your bathtub can accommodate four people. But if not, it's better that you're alone.
You may also want to sleep for a while, but make sure that you're in your safest position to avoid a possible accident.
Looking at some old pictures and photo albums while in bathtub is one of the best ways to relax, and hark back to the good old days.
National Depression Screening Day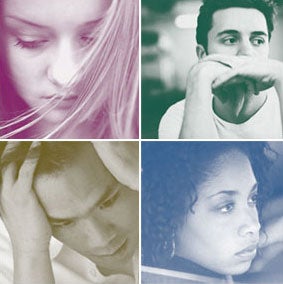 National Depression Screening Day is an annual event held each October on the Thursday of Mental Illness Awareness Week. During this event, local clinicians in all 50 states volunteer their time to offer free educational and screening programs at health facilities, shopping malls, libraries, colleges, workplaces and senior centers. In addition to obtaining a free depression screening, participants can find out where and how to access help, counseling and treatment. The program was started in 1991 by Screening for Mental Health, Inc. (SMH), a non-profit organization.
What Should I Expect During a Screening?
Screenings are free and completely confidential. The screening is an opportunity to learn more about anxiety and mood disorders, complete a brief screening questionnaire, and speak one-on-one with a mental health professional. If appropriate, you may be referred for a complete evaluation.
As part of the screening, you will have the opportunity to:
Complete a written screening questionnaire,
Discuss your results with a health professional,
Receive a referral list of clinicians and treatment facilities in your area,
Watch an educational video,
Pick up some pamphlets and brochures, and
Fill out a "friends and family questionnaire" for a loved one.
National Frappé Day
Froth of the morning to ya - October 7 is National Frappé Day!
While it may sound like your favorite drink that you can't live without when the 10 a.m. slump rolls around, frappé is an entirely different beverage! This brainchild of Greek coffee culture is all the rage across the Atlantic, so why not jump on the bandwagon?
Frappé debuted at the 1957 International Trade Fair in Thessaloniki. Nestlé was on hand to demonstrate their popular chocolate powder by mixing it with milk and giving it a whirl in the shaker. An employee wanted to have his instant coffee per usual and when he couldn't find hot water, it went into the shaker with some chilled aqua. Since then, frappé has become the national coffee of Greece.
To get your own frappé going, use a cocktail shaker or hand mixer. Two teaspoons of coffee, your desired amount of sugar and a little water make for a nice, frothy drink. If you're looking for some extra sweetness, try evaporated milk in the mix.
Serve it in a tall glass with a drinking straw. You'll feel like you're enjoying a sunny afternoon on a sidewalk in Greece. Opa!
You Matter To Me Day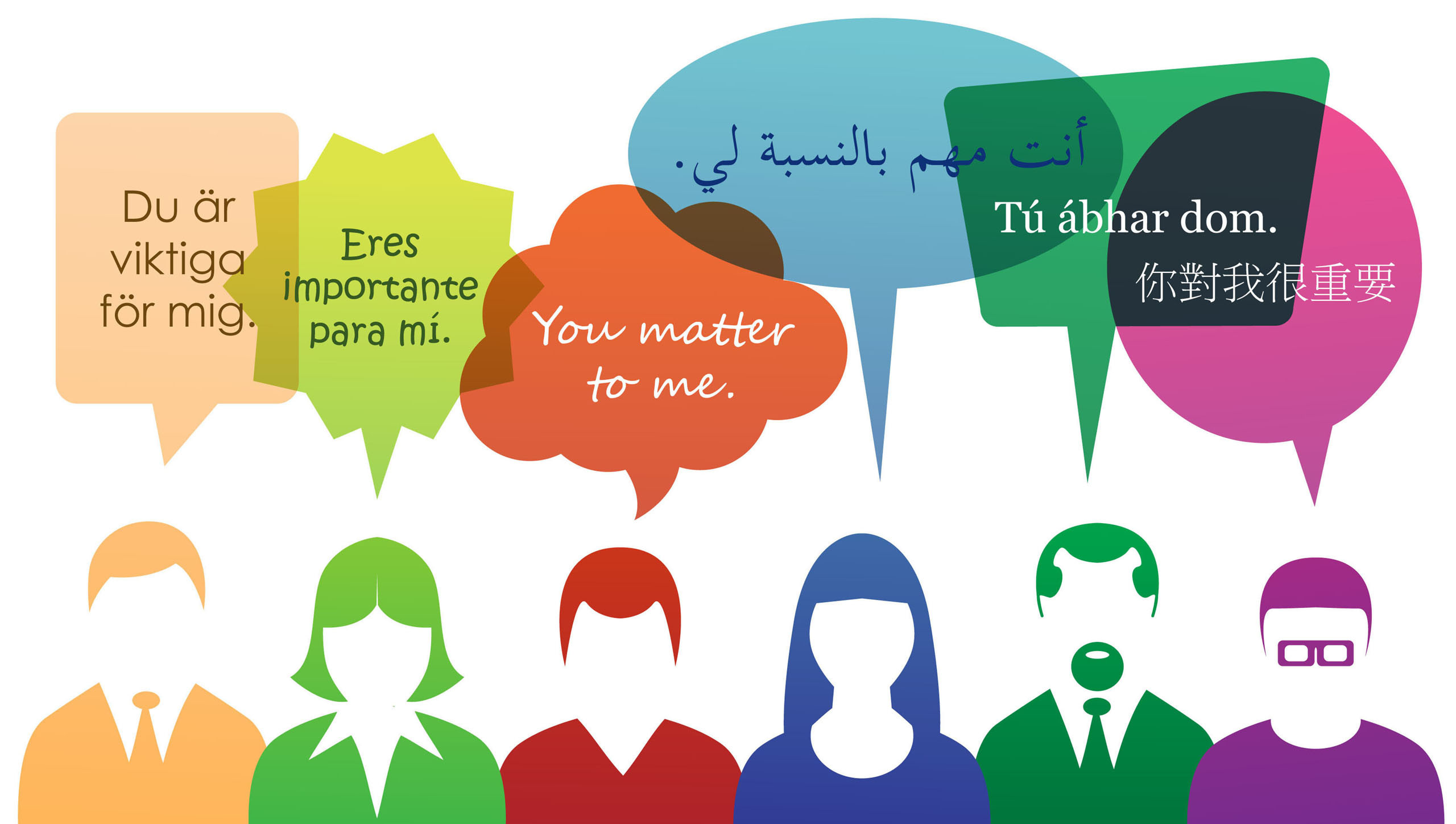 Four words, one phrase that can make a profound difference to every person who hears it and shares it.


You Matter to Me Day — October 7 — the date of the New Moon (beginnings) in Libra (relationships) in 2010, thus the perfect date to "birth" You Matter to Me Day and bring conscious communication of "mattering" to everyone.
Individuals from Bangladesh, France and Kenya, to the UAE, UK and US have shared and received the "you matter to me" message… Thousands of people on four continents (that we know of) have been touched, moved and inspired by the "you matter to me" sentiment.
This event was created by Linda Jew, an independent marketing consultant, who was inspired to bring it to life after a close friend and colleague died.
"We can be so busy, stressed, and caught up in the goings-on of our day-to-day lives that we can forget to let the people in our lives know that they're important to us, that they matter to us, especially the ones for whom the words 'I love you' may not be appropriate."
"When I realized I hadn't let Bill know that he mattered to me, it was too late, but it wasn't for all the other people in my life."