Family Volunteer Day
Family Volunteer Day is a day of service that demonstrates and celebrates the power of families who volunteer together, supporting their neighborhoods, communities and the world.
Points of Light created the day 22 years ago to showcase the benefits of family volunteering and provide opportunities for families to help communities create supportive environments for their children and each other. This year Family Volunteer Day takes place on November 22 and is being sponsored by Disney Friends for Change and powered by generationOn.
Family Volunteer Day is strategically held on the Saturday before Thanksgiving to "kick-off" the holiday season with giving and service. It also signals the start of National Family Week, sponsored by the Alliance for Children and Families and the Annie E. Casey Foundation.
Families that volunteer together not only address community social problems, but also strengthen themselves. Volunteering together as a family provides quality time, strengthens family communication and provides opportunities for family members to be role models.
Go For a Ride Day
Go For A Ride Day encourages you to get out into the world – hop on your bike, into your car, or simply get your walking boots out of storage and go on a trip. Don't worry too much about where you're going, just enjoy the journey. What with all of the cell phones and emails constantly intruding on our lives, we can all agree that everyone needs some time to just get away from it all and feel free every now and then. And what better way to do that then to just go for a ride!
November 22nd has seen various developments of the transportation industry since as early as 1904, making Go For a Ride Day a celebration of not only cars, but any mode of transportation that strikes your fancy. In 1904, a man named Mathias Pfatischer living in Philadephia, was the first American to patent the pioneer direct electricity and and interpole motor. In 1927, another American inventor named Carl J. Eliason from Saynor, Wisconsin, acquired the patent for the snowmobile, which definitely drastically changed the lives of many of the inhabitants of Wisconsin for the better. In 1977, the the regular mass service had their trial run on the famed supersonic Concorde. As you can see, November 22nd has been an important day for various areas of the transportation industry.
The greatest thing about Go for a Ride Day is that there is no one, right way to celebrate it. At the end of the day, what's being celebrated is the freedom that the development of transportation has afforded us, and this is what we should take care to enjoy on this day. What is your favorite mode of transportation? Depending on where you live in the world, you could spend this day traveling somewhere into the unknown by boat, plane, helicopter, car, motorcycle, rollerskates, skateboard, or even more old-fashioned modes of transport, like by horse, sleigh, or horse-drawn carriage. How you travel doesn't matter, as long as you celebrate the free spirit of the day. In fact, you may just want to put on your most comfortable shoes and go for a walk in the mountains or the countryside. Pack a lunch, take the family if you wish, and spend the day walking, talking and enjoying nature instead of answering endless phone calls and messages. If you decide to go by car, fill up your tank and go someplace you haven't gone before. Perhaps there is a lake some distance away from your town or city where you used to spend vacations as a child, that you haven't been to in years? Go there, and spend part of the day enjoying nature and your childhood memories, maybe do a little fishing. If you have a boat, use it to spend some time out on the peaceful water, just floating around and and daydreaming. And if you live in a place where air tickets are relatively cheap, like Europe, for instance, take a one-day trip to the capital of another country! Walk the cobblestone streets, try the local specialties and enjoy being in an entirely new place. However you decide to celebrate Go for a Ride Day, make sure it is a celebration of freedom and the open road!
Humane Society Anniversary Day
On Nov. 22, 1954, the Humane Society of the United States was established. This November 22, celebrate its anniversary either with a little at-home activism or by simply paying some extra attention to the furry, scaly or feathered friends in your life.
According to the Humane Society Web site, 11 million Americans support the organization. Those 11 million people support the advocacy of a safe and sustainable world for animals. The Humane Society mission statement is "celebrating animals, confronting cruelty."
It's easier to stand for a cause than to act for a cause, but the Humane Society does both. In accordance with its mission statement, the organization provides animal rescue and care, advocates for animal welfare legislation and offers training and care to local shelters and rescues. It provides educational seminars about coexisting with animals, supports business practices that take animal welfare into account and even mounts undercover investigations.
In 2011, the Humane Society rescued more than 8,000 animals, sponsored free spay/neuter clinics and helped pass approximately 90 state laws strengthening protections for animals.
You can help advocate animal welfare all year in a variety of ways. This November 22, take some time to think about some of the ways you might be able to help.
Consider adoption. It's not a good idea to adopt an animal on a whim simply because of a holiday, but maybe the Humane Society anniversary is a good time to think seriously about whether adopting an animal would be a good choice for you. If you feel like you have the time and money to support an animal, then giving one a loving home is one of the most effective ways to support animal welfare at the local level.
Volunteer. When people contemplate volunteering, they usually think of putting in a few hours at the local animal shelter. While cleaning cages and giving baths can be a big help, there are lots of other opportunities, too. If you are able, you could become a member of the national disaster animal response team, volunteer with Pets For Life in New York, Atlanta, Chicago or Philadelphia, or become a volunteer sanctuary monitor for the Wildlife Land Trust.
Become an advocate. The Humane Society has an online advocacy tool kit for anyone who wants to take the next step in getting more involved. It provides how-to guides for activities like calling elected officials, lobbying and writing letters to the editor.
Even if you aren't interested in becoming an activist, you can support sustainable and humane practices in your everyday life. Investigate restaurants and companies to ensure that you are patronizing the ones that use humane business practices. When you stay informed about animal issues, it's easier to make choices that fall in line with your beliefs.
International Aura Awareness Day
For centuries it has been known that each person gives off an aura of his or her own. This aura is a field of subtle, luminous radiation surrounding a person that changes in color, size and shape relation to our mood. Auras can be compared the halos above the head of saints in various religions. It is thought that the greater the aura, the greater, stronger or more powerful the human being; however, everyone is though to have one, regardless of age or gender. A certain aura can also be the first indication that we are suffering from certain illnesses. Although some people find it easier to see auras than others, with special training and discipline, most people are eventually able to tune into their own aura and the auras of other people. Many people speak of happy pregnant women or people who have just fallen deeply in love"glowing", or an especially talented and passionate stage performer being simply "radiant"–all of these situations are when we are able to somewhat see the aura the person we speak of is emitting, though we perhaps do not know the right way to explain what we see.
The concept of the aura has been present in Indian religions for ages. Similarly, the Buddhist flag's colors are those of Buddha's enlightenment. In fact, both Hindu and Buddhist scholars link the colors that symbolize our auras to Kundalini energy and chakras. In the Christian and Islamic faiths, we often encounter halos around the heads of the holy, or the concept of a "body of light". British occultist W.E. Butler connected auras with clairvoyance, and he too believed that auras serve as a visual measure of the state of the health of the physical body. International Aura Day was established in 2002 to help create awareness for the important role that auras play in health and well-being. On this day, a number of special seminars are held around the world to help people to tune into their auras, contemplate and understand them. In addition to seeing auras, these auras can also be felt using special techniques, which are revealed during the seminars and workshops that are held on International Aura Awareness Day.
The best way to celebrate this very special day is to start with the basics—acknowledge your aura's existence if you haven't yet, and then contemplate what you can do to keep your auric field clean and free of negativity. Just as you brush your teeth every day in order to maintain good dental health, you need to care for your energy field every day in order to maintain good overall energetic health. This can be done through meditation or prayer, as well as through a number of exercise programs with a focus on the human bioenergy field. Our auras can offer many benefits to our lives, as they are largely responsible for staying happy, healthy and and having good luck. By taking care of our auras and spending time understanding them, we increase our ability to sense various dangers or opportunities. Our auras can also assist our bodies greatly in the fight against various sicknesses, from the common cold to terminal illnesses. If we continue on the right path, our auras will also be able to help us to connect non-locally with others we care about.
National Adoption Day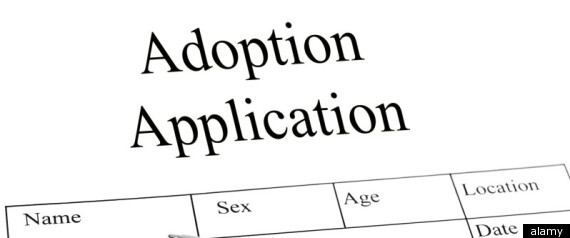 On National Adoption Day, a number of courts and communities in the United States come together to finalize thousands of adoptions of children from foster care. More than 300 events are held each year on the Saturday before Thanksgiving in November, in all 50 US states, the District of Columbia and Puerto Rico to finalize the adoptions of children in foster care. In total, more than 40,000 children have been adopted from foster care on National Adoption Day.
National Adoption Day was started in 2000 by a Coalition of national partners, which included The Alliance for Children's Rights, Children's Action Network,Freddie Mac Foundation and Dave Thomas Foundation for Adoption.
In November 2000, National Adoption Day sponsors worked with law firms, state foster care agencies, child advocates, and courts to complete hundreds of foster care adoptions in nine jurisdictions nationwide. In November 2001, 17 jurisdictions participated in National Adoption Day. In 2002, Casey Family Services and the Congressional Coalition on Adoption Institute jointed the National Adoption Day Coalition, helping 34 cities across the country finalize 1,350 adoptions and celebrate adoption.
By 2003, courts and community organizations in more than 120 jurisdictions coast-to-coast finalized the adoptions of 3,100 children and celebrated adoption. In 2004, courts and community organizations finalized the adoptions of more than 3,400 children from foster care in 200 events in 37 states.
In 2011, National Adoption Day was celebrated across the U.S., the District of Columbia and Puerto Rico as more than 300 events are held each throughout the country to finalize the adoptions of children in foster care, and to celebrate all families who adopt. In total, more than 40,000 children have been adopted from foster care on National Adoption Day. Traditionally, National Adoption Day is celebrated the Saturday before Thanksgiving.
National Cashew Day
Try not to go nuts - November 22 is National Cashew Day!
The cashew, botanically-known as Anacardium occidentale, is the seed of a tropical evergreen plant related to the mango , pistachio , and poison ivy. Originating in Brazil, the cashew plant made its way to India in the sixteenth century via Portuguese sailors.
Unlike most fruits where the seed is found inside the flesh, the cashew seed hangs from the bottom of the cashew apple. Although the fresh cashew apple fruit is not only edible but delicious, it is only available to those who grow the plant. It is much too perishable to bring to market. Cashew apples begin to ferment as soon as they are picked and will barely last 24 hours. Cashew apples are highly prized in their growing locale, where they are sometimes found canned, in jams, or used to make liqueurs.
The kidney-shaped cashew nut is encased in a hard shell with two layers. In between these layers is a black substance called cardol, which is extremely caustic and can cause blistering of the skin upon contact. This substance is removed during the shelling process and is used in the making of such products as varnish, insecticide, paint, and even rocket lubricant. For this primary reason, cashews are never sold in the shell.
So, Thanksgiving is getting closer and maybe you're not sure how everything is going to get done and the whole situation could be making you feel a little nutty - never fear! Not only is Haligdaeg here with your survival guide for the big day, you've also got protein-packed cashews to keep you going so you won't pass out cold on the kitchen floor.
You can munch on these slightly sweet nuts by themselves, roast and salt 'em up good or roll them around in sugar or chocolate. You can also garnish or grind them up in a curry, stir them into a pastry or season your favorite Chinese and Thai dishes with these flavorful nuts.
Want to include your favorite snack in your holiday baking scheme? Try Thai cashew brittle to liven up your traditional spread!
The funny thing about cashews is that they grow on the end of an "accessory fruit." Far from being the latest thing you should be seen wearing this season, this false fruit called the cashew apple resembles an inverted heart and bears the actual boxing-glove shaped cashew "seed," known as a drupe, on the end.
Just remember to snack on some cashews if you feel a bit testy in the kitchen, and don't put up your dukes or dig out the boxing gloves unless it's absolutely necessary.
National Cranberry Relish Day
Each year on November 22, cranberry lovers across the country celebrate National Cranberry Relish Day. This day is celebrated one day prior to National Eat a Cranberry Day.
Love cranberry sauce or hate it, but that sweet desert (or relish — depending on how you consume it) has become quite the Thanksgiving commodity. While Mental Floss noted that cranberries were very present in America and easy to access, the Pilgrims likely were't devouring the commodity.
Why, you ask? Considering that sugar — a key component of cranberry sauce — was a luxury item when the first Thanksgiving unfolded, making the jam was expensive.
It's unclear when the sauce was even created, although Mental Floss claimed that it was 1663 — decades after the supposed first Thanksgiving — that people began commenting about a sweet sauce that was made from cranberries.
But if you're thinking about modern-day canned cranberry, that's actually brought to you by Ocean Spray, a company that began selling the product in the early 1900s.
It's unclear when, definitively speaking, cranberries officially became a Thanksgiving meal fixture, however The New Jersey Star-Ledger reported that, "Cranberries officially became a part of the national Thanksgiving tradition in 1864, when Gen. Ulysses S. Grant ordered cranberries be served to soldiers as part of their holiday meal." Whether it was widely used before that remains a mystery.
National Start Your Own Country Day
Hail to the Chief, and today, that is you! Because November 22nd just happens to be Start Your Own Country Day. This holiday began in 1939 at the World's Fair in New York, and is a way to honor free spirited people who dream and believe in a better world and a land of their own. Celebrate by creating your plan to start your very own country. You can create a sovereign country, where if you want to raise the taxes, you can -- and the only person you could blame is yourself.
How to Start Your Own Country in Four Easy Steps:
Step 1: Make sure you are eligible
As tempting as it might be to declare your cubicle a sovereign state, customary international law actually does specify minimum standards for statehood.You must have a defined territory. You must have a permanent population. You must have a government. Your government must be capable of interacting with other states. (This one is somewhat controversial. It was included as a qualification in the 1933 Montevideo Convention, which established the United States good neighbor policy of nonintervention in Latin America, but is generally not recognized as international law.)
Step 2: Declare independence
Congratulations on joining the ranks of Transnistria, Somaliland, and a host of other countries that wont be marching at the Olympics anytime soon. Just because you've met the qualifications and declared yourself independent doesn't mean that you're going to be taken seriously. Even the Principality of Sea land located on a 10,000-square-foot platform in the North Sea has tried with mixed success to claim sovereignty under these qualifications.
However, now that your state is established, there are certain benefits you can expect, even if you're not recognized by anyone. Once an entity has established itself as a de facto state, it will benefit from territorial integrity and certain guarantees of sovereignty, says Stefan Talmon, professor of public international law at Oxford University and author of Recognition in International Law. For instance, now that Kosovo is established as a state, Serbia can no longer freely attack it to bring it back into Serbia. It benefits from the prohibition of the use of force under the U.N. Charter. These rules were established during the Cold War to protect new states that were not yet recognized by one bloc or another.
There's not much point in having your own country unless other countries acknowledge your existence. International recognition is what gives a country legitimacy in the international community and what ultimately distinguishes the New Zealands of the world from the Nagorno-Karabakhs. Naturally, though, the established countries are going to take some convincing. Recognition is quite complicated because it combines international law and international politics, Talmon says. Some people say that recognition is a purely political act. It is at the discretion of existing states whether they recognize, so there is no right to recognition.
This was especially true during the Cold War, when the national legitimacy of North and South Vietnam, North and South Korea, and East and West Germany depended on which side you asked. Even today, a number of entities are recognized as states by some countries, but not by others. Palestine, Taiwan, and Northern Cyprus fall into this category.
The United States has no official policy on what is required for recognition, according to its State Department. Instead, the decision to recognize a state is made by the president. Then the president decides whether to establish diplomatic relations with the state based on U.S. national interests. There's no cookie-cutter approach, so when you ask for recognition, be sure to explain how your independence will be good for America. In the old days, proving your anti-communist cred was usually good enough. Today, U.S. strategic priorities are a bit more complex, though as Kosovo proves, ticking off the Russians still helps.
Since its founding in 1945, membership in the United Nations has become the gold standard of international legitimacy. When you are admitted to the U.N, that's a form of approval, Talmon says. Its like a stamp [that says] you are now a full member of the international community.
Applying for U.N. membership is a breeze. According to U.N. rules, all you need to do is write a letter to the secretary-general requesting membership. These letters are remarkably short and simple. For a handy template, check out the successful application of Montenegro, the United Nations most recent member.
You can mail your application to:Ban Ki-moon
Secretary-General
The United Nations
First Ave. at 46th St.
New York, NY 10017
Now comes the hard part. The Security Council must refer you to the General Assembly, which must determine by a two-thirds majority that you are a peace-loving state that can carry out the duties of the U.N. Charter.
Its probably not even worth trying this unless you've completed step 3. A number of unrecognized states have applied for U.N. recognition over the years, including American-Indian tribes, but without the credibility bestowed by bilateral recognition, these applications are usually just filed away.
The biggest obstacle to U.N. membership is power politics. Neither North nor South Korea got U.N. membership until 1991 because of vetoes by one bloc or another during the Cold War. Even today, Russia veto on the Security Council will probably prevent Kosovo from gaining a seat at the table anytime soon. The Republic of China, a.k.a. Taiwan, was one of the founding members of the United Nations and once had a permanent seat on the Security Council. But Taiwan was booted out in favor of the Peoples Republic of China in 1971, after U.S. President Richard Nixon decided to cozy up to Beijing. The Taiwanese government has applied for membership every year since 1993, but to no avail. The United Nations didn't even bother to open Taiwan's most recent letter.
As you can see, the point at which a territory officially becomes a country is very much in the eyes of the beholder. International recognition can be an elusive prize. The good news? The longer you wait, the better your chances become. In international law, which is often based on custom, the longer you can maintain your de facto sovereignty, the more likely you are to be accepted. (Unless, of course, you're Taiwan.)
The strength of Kosovos bid for independence from Serbia is based largely on the fact that it has, for all intents and purposes, been independent for almost a decade. In a more extreme example, the 900-year-old Sovereign Order of Malta has diplomatic relations with 100 countries and observer status at the United Nations even though its entire territory is contained in a few buildings in Rome. So dont be discouraged. Starting your own country isn't impossible. Its just going to require a lot of patience and the right friends.
National Survivors of Suicide Day
National Survivors of Suicide Day was designated by the United States Congress as a day when the friends and family of those who have died by suicide can join together for healing and support. This day always falls on the Saturday before American Thanksgiving.
In 1999, Senator Harry Reid introduced a resolution to the United States Senate which led to the creation of National Survivors of Suicide Day. Reid is a survivor of his father's suicide. As citizens of other countries began observing the day in their local communities, it was renamed as International Survivors of Suicide Day.
Every year, the American Foundation for Suicide Prevention sponsors International Survivors of Suicide Loss Day, a program that unites survivors of suicide loss across the world. At events in hundreds of cities spanning 6 continents, survivors of suicide loss gather together to remember their loved ones and offer each other support. The American Foundation for Suicide Prevention produces a program shown at these events that features personal stories and advice from other survivors and psychiatric professionals. These events help survivors cope with the tragedy of losing someone to suicide.