International Day For the Elimination of Violence Against Women Day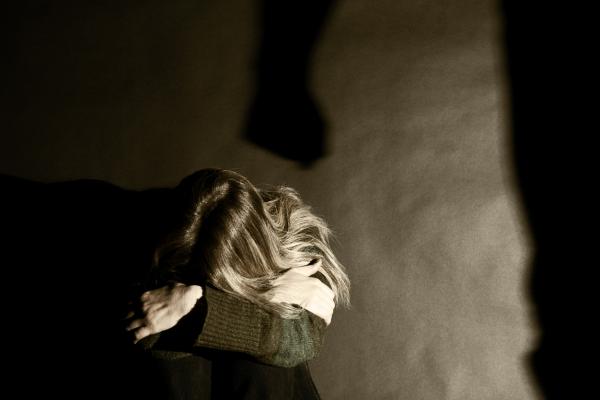 The United Nations' (UN) International Day for the Elimination of Violence against Women is an occasion for governments, international organizations and non-governmental organizations to raise public awareness of violence against women. It has been observed on November 25 each year since 2000.
Various activities are arranged around the world to draw attention to the need for continuing action to eliminate violence against women, projects to enable women and their children to escape violence and campaigns to educate people about the consequences of violence against women. Locally, women's groups may organize rallies, communal meals, fundraising activities and present research on violence against women in their own communities.
An ongoing campaign that people are encouraged to participate in, especially around this time of the year when awareness levels for the day are high, is the "Say NO to Violence Against Women campaign". Through the campaign, anyone can add their name to a growing movement of people who speak out to put a halt to human rights violations against women.
On November 25, 1960, three sisters, Patria Mercedes Mirabal, María Argentina Minerva Mirabal and Antonia María Teresa Mirabal, were assassinated in the Dominican Republic on the orders of the Dominican ruler Rafael Trujillo. The Mirabel sisters fought hard to end Trujillo's dictatorship. Activists on women's rights have observed a day against violence on the anniversary of the deaths of these three women since 1981.
On December 17, 1999, November 25 was designated as the International Day for the Elimination of Violence against Women by the UN General Assembly. Each year observances around the International Day for the Elimination of Violence against Women concentrate on a particular theme, such as "Demanding Implementation, Challenging Obstacles" (2008).
Events around the International Day for the Elimination of Violence against Women are coordinated by the United Nations Development Fund for Women (UNIFEM). The logo of this organization consists of "UNIFEM". The letters "U" and "N" are in blue and the letters "I", "F", "E" and "M" are in a darker shade of this color. An image of a dove surrounded by olive branches is to the right of the word. The image of the dove incorporates the international symbol for "woman" or "women". This is based on the symbol for the planet Venus and consists of a ring on top of a "plus" sign.
National Parfait Day
It's National Parfait Day! Did you know that the word "parfait" means "perfect" in French? It's no wonder that this dish makes a perfect snack, meal, or dessert!
Parfait is really a general term used to describe many different types of layered foods served in a dish. In practice, though, most Americans are familiar with ice cream or yogurt parfaits, which are a very specific type of dessert.
The American parfait is very similar to a sundae. It may contain layers of ice cream or cream, and include nuts, syrups, whipped cream, fresh fruit, granola, and any number of other dessert style toppings. It is a popular dessert in fairly upscale restaurants that want to offer something a bit more casual than heavier traditional French desserts. French parfait itself is traditionally made with eggs and cream whipped with a layer of fruit.
The French also make many different items en parfait, and it is not uncommon to find various assorted savory parfaits in France. One finds seafood vegetable, and even fois gras in this form throughout France. The unifying theme tends to be the layering, the somewhat creamy consistency, and the service, which is usually in a tall clear glass.
Parfait has been in America since the late-19th century, although it declined in popularity for many decades. In recent years it has seen a resurgence of interest, and some chefs have begun to experiment wildly with their dishes, bringing them more in line with traditional French parfait in terms of their breadth. The foodie movement, in particular, has embraced the form as a canvas upon which to experiment with creaming innovative ingredients, from broccoli to liver, and making them into dessert-looking entr&eaccent;es or appetizers.
In the last few years, the American parfait has changed in the mainstream, as well. While not as drastic as the shift within the foodie movement, it nevertheless represents an essential change. As people have become more health conscious and begun to move away from wanting to eat large amounts of ice cream, yogurt has become the base of choice for everyday Americans making parfait. This shift is so pervasive that, for many Americans, the term now automatically brings to mind a layered yogurt dessert, although only a few short decades ago that would have been very rare.
The Japanese use the word to refer to dessert as well, although in the Japanese context, parfait is really the same thing as an American sundae. Ice cream is still considered the base, and the additions added are the standard sundae additions, from ground nuts, to hot chocolate syrup, to sprinkles and cherries.
American parfaits are made by layering ice cream with granola, nuts, yogurt, fresh fruits, and whip cream. Whip up your own version to celebrate National Parfait Day!
White Ribbon Day
White Ribbon Day is inspired by The White Ribbon Pledge lead by men who campaign to stop domestic violence against women. Women might be the primary victims of this type of assault, but there is no reason why men can't take a share of the responsibility in putting an end to it. Clearly, many are committed to doing so.
Domestic violence statistics show that 70% of incidents result in injury and that on average, two women in England and Wales are killed by a partner every week. But what does wearing a white ribbon really mean? It says loud and clear that you will never condone, take part in or remain silent about domestic abuse against women.
The men involved in White Ribbon Day and the White Ribbon Pledge do not believe that violence is inherent in men carrying out the abuse. Instead they believe that it is became a learned of expressing anger and to some extent has become acceptable to behave in this manner. Interestingly, research has shown that previous cultures showed no or very little evidence of violence.
The effects of domestic violence affects everyone. If you think about how many people are touched by one person - whether it's at work, a relative or someone else you know, it's an issue that ends up affecting first our communities, society and then places all over the world. A domino effect.
So what can you do to help stop this cruelty? Well, the white ribbon campaign urges you to start with one of the 10 suggestions given on their website. You can take action in just 5 minutes, a few hours or a longer amount of time if this is something you feel strongly about changing.