Black Friday
Black Friday is the Friday following Thanksgiving Day in the United States (the fourth Thursday of November), often regarded as the beginning of the Christmas shopping season. In recent years, most major retailers have opened very early and offered promotional sales to kick off the holiday shopping season, similar to Boxing Daysales in many Commonwealth nations. Black Friday is not a holiday, but California and some other states observe "The Day After Thanksgiving" as a holiday for state government employees, sometimes in lieu of another federal holiday such as Columbus Day. Many non-retail employees and schools have both Thanksgiving and the day after off, followed by a weekend, thereby increasing the number of potential shoppers. It has routinely been the busiest shopping day of the year since 2005, although news reports, which at that time were inaccurate, have described it as the busiest shopping day of the year for a much longer period of time.
In 2013, approximately 141 million U.S. consumers shopped during Black Friday, spending a total of $57.4 billion, with online sales reaching $1.2 billion.
The day's name originated in Philadelphia, where it originally was used to describe the heavy and disruptive pedestrian and vehicle traffic which would occur on the day after Thanksgiving. Use of the term started before 1961 and began to see broader use outside Philadelphia around 1975. Later an alternative explanation was made: that retailers traditionally operated at a financial loss ("in the red") from January through November, and "Black Friday" indicates the point at which retailers begin to turn a profit, or "in the black".
For many years, it was common for retailers to open at 6:00 a.m., but in the late 2000s many had crept to 5:00 or even 4:00. This was taken to a new extreme in 2011, when several retailers (including Target, Kohl's, Macy's, Best Buy, and Bealls) opened at midnight for the first time. In 2012, Walmart and several other retailers announced that they would open most of their stores at 8:00 p.m. on Thanksgiving Day (except in states where opening on Thanksgiving is prohibited due to blue laws, such as Massachusetts where they still opened around midnight), prompting calls for a walkout among some workers. There have been reports of violence occurring between shoppers on Black Friday.
"Black Friday" as a term has been used in multiple contexts, going back to the 19th century, where in the United States it was associated with a financial crisis of 1869. The earliest known use of "Black Friday" to refer to shopping on the day after Thanksgiving was made in a public relations newsletter from 1961 that is clear on the negative implications of the name and its origin in Philadelphia:
For downtown merchants throughout the nation, the biggest shopping days normally are the two following Thanksgiving Day. Resulting traffic jams are an irksome problem to the police and, in Philadelphia, it became customary for officers to refer to the post-Thanksgiving days as Black Friday and Black Saturday. Hardly a stimulus for good business, the problem was discussed by the merchants with their Deputy City Representative, Abe S. Rosen, one of the country's most experienced municipal PR executives. He recommended adoption of a positive approach which would convert Black Friday and Black Saturday to Big Friday and Big Saturday.
The attempt to rename Black Friday was unsuccessful, and its continued use is shown in a 1966 publication on the day's significance in Philadelphia:
JANUARY 1966 – "Black Friday" is the name which the Philadelphia Police Department has given to the Friday following Thanksgiving Day. It is not a term of endearment to them. "Black Friday" officially opens the Christmas shopping season in Center City, and it usually brings massive traffic jams and over-crowded sidewalks as the downtown stores are mobbed from opening to closing.
The term "Black Friday" began to get wider exposure around 1975, as shown by two newspaper articles from November 29, 1975, both datelined Philadelphia. The first reference is in an article entitled "Army vs. Navy: A Dimming Splendor", in The New York Times:
Philadelphia police and bus drivers call it "Black Friday" – that day each year between Thanksgiving Day and the Army–Navy Game. It is the busiest shopping and traffic day of the year in the Bicentennial City as the Christmas list is checked off and the Eastern college football season nears conclusion.
The derivation is also clear in an Associated Press article entitled "Folks on Buying Spree Despite Down Economy", which ran in Pennsylvania's Titusville Herald on the same day:
Store aisles were jammed. Escalators were nonstop people. It was the first day of the Christmas shopping season and despite the economy, folks here went on a buying spree... "That's why the bus drivers and cab drivers call today 'Black Friday,'" a sales manager at Gimbels said as she watched a traffic cop trying to control a crowd of jaywalkers. "They think in terms of headaches it gives them."
The term's spread was gradual, however, and in 1985 the Philadelphia Inquirer reported that retailers in Cincinnati and Los Angeles were still unaware of the term.
Buy Nothing Day
It's not exactly the kind of message they like to hear on Wall Street these days, but that's just the way a Canadian group likes it.
It's a campaign called Buy Nothing Day, and as its name implies it's meant to be a call to consumers everywhere — particularly Americans — to reconsider their spending habits and take a moment to consider what rampant consumerism does to the Earth.
And if preaching the anti-consumerist message to shop-happy Americans wasn't already a tough-enough sale, the event will take place on what is traditionally one of the busiest shopping day of the year — the day after Thanksgiving.
According to the group behind the effort, Vancouver-based Adbusters, as many as one million people in 65 countries are expected to participate in this year's Buy Nothing Day campaign.
Representatives of the business community are not impressed: "I think it's a very bad idea," says Hank Cox, Director of Communications for the National Association of Manufacturers. "Consumer purchasing power is the one thing that has kept the economy growing."
Cox says that he rejects the notion that consumer spending is harmful and calls the Adbuster's effort a "protest against modernity."
"I admit, there's a certain cheekiness and strategic value to the day after Thanksgiving," says Adbuster's founder Kalle Lasn, a long-time political activist who has been behind several anti-consumer and ecological causes over the years.
While the group's activities are not likely to lead to street fighting, they may at least be good for a little street theater.
This year's effort, says Lasn, will have campaigners dressing up as shopping police and handing out "fines" to unwary shoppers lugging swollen bags. They also plan to have participants in pig masks lurking at major shopping malls, ready to snort and jeer at those they perceive as over-zealous shoppers.
The Buy Nothing Day concept began on a whim in 1992 when Lasn and a group of hard-core Northwest environmentalists were brainstorming ideas how to tackle what they saw as a growing problem of over-consumption in America.
After several lattes, one of them says they should keep it simple: just call it "Buy Nothing Day," he suggested. "Right from the start those three words had a sort of magic ring to them," says Lasn. "Very profound and flaky at the same time."
Flaky and, some might say, even vicious. The campaign has, in the past, taken shots at beloved American icons, as well as cultural and political figures. For example, the organization's poster ads have featured a fattened Statue of Liberty under a banner that reads "Boycott America," as well as a Santa Claus in a Zen-like pose meant to inspire gift-buying restraint.
But Lasn, a former advertising executive, says that the Adbusters attention-getting antics are meant to be humorous, even if they intend the underlying message to be taken seriously.
"We want the ads to provoke, to antagonize, to create vigorous debate," he says.
Adbuster's latest media effort is a short TV spot featuring a burping pig emerging from a map of North America. The ad compares Americans' level of consumption to other countries such an India and exhorts North Americans to consume less.
So far, the ad has only run once, on CNN's Lou Dobb's Moneyline.
While Adbusters has seen steady growth in membership since it began, several events have had a big impact on spreading the buy-nothing message, mostly via the Internet.
The first came in 1999, when anti-globalism protesters took to the streets of Seattle to protest the World Trade Organization. Users to the group's Web site nearly doubled overnight and the group saw a dramatic increase in donations.
Then came Sept. 11, which struck a chord with many people who say the terrorist attacks need to be viewed within a larger framework of problems resulting from a growing economic imbalance in the world.
"We feel the root cause of Sept. 11 and war on terrorism is due to huge imbalance between rich and poor," says Lasn. "Let's face it, with 20 percent of the world's population consuming 86 percent of goods, this creates fertile ground for fanatics."
This year's Buy Nothing Day campaign skewers the Bush administration's post-9/11 call to consume more.
"We don't like this patriotic duty to go out and buy stuff," Lasn says.
Make Your Own Head Day
Make Your Own Head Day is observed & celebrated on November 28, every year.
Make Your Own Head Day is a crafty day. A day to be an Artist of yourself and make your own head. It is a very popular thing to do in grade schools, and art classes. Use any medium you can think of. Just be creative using clay, paper mache, oil paints or any other item you can be creative with. How about trying to draw or sketch your head. You can make a picture with charcoals, colored pencils or crayons.
Like most holidays, they can have a double meaning. This holiday is about seeing yourself for who you are. Knowing your positive traits and negative traits and knowing the difference between the two. Make your own head can be a reference to being your won person and being the wiser of it. Make your own head day can be for contemplating on the "you" and being a better person for it. In order to do that you have to look at yourself. Hence, "Make Your own Head Day."
Our research did not find the creator, or the origin of this day. This holiday is referred to as a "National" day. However, we did not find any congressional records or presidential proclamations for this day. Even though we didn't, this is still a holiday that is publicized to celebrate. So have fun with it and celebrate it!
For humans, the head and particularly the face are the main distinguishing feature between different people, due to their easily discernible features such as hair and eye color, nose, eye and mouth shapes, wrinkles, etc.
People who are more intelligent than normal are sometimes depicted in cartoons as having bigger heads, as a way of indicating that they have a larger brain; in science fiction, an extraterrestrial having a big head is often symbolic of high intelligence. However, minor changes in brain size do not have much effect on intelligence in humans.
In English slang, sometimes a boastful individual is said to have a "big head."
The weight of the average adult human head is about 3.6 kilograms or 8 pounds.
Maize Day
Maize Day is celebrated every year to mark the special role that maize has played in food history. Maize, which the Europeans came to call "corn," has an ancient and interesting history and plays central roles in many native myths and legends. And anyone who's ever eaten corn on the cob with fresh creamy butter and a pinch of salt knows that corn more than deserves its own holiday!
With the help of their legends, the natives of America could trace the history of maize to the beginning of time. Maize was, they believed, the food of the gods that had created the Earth, and so it played a central role in many native myths and legends. It also came to be one of their most important foods. In fact, the word maize itself derives from the Spanish form of the indigenous word for plant. In one form or other, maize made up roughly 65 percent of the native diet. In fact, maize was so important to the natives that when Europeans first came to North America in search of gold and asked the natives about whether there was any precious yellow substance to be found there, the natives showed them corn, for to them there was almost nothing more valuable than that grain. The European settlers had in fact brought their own grains with them, but they soon found that their barley and oats did not fare as well in North America as they had in Europe, and so they began grinding corn kernels to make meal that was later used to make bread. And like the natives, colonial farmers also found that different parts of the plant had a number of useful by-products and purposes. They used cobs to start fires and to fuel slow-burning fires. They used its stalk and leaves for livestock feed. They used husks to make brooms and chair bottoms as well as to pad mattresses and collars for draft animals. Maize was the first ever crop to be domesticated by Native Americans and this impressive crop is now used in numerous types of food including chewing gum, bread, corn flakes and popcorn. Maize is almost universally used as one of the main ingredients of feed for cows and horses. "Feed maize" is being used increasingly for heating; it is burned in special corn stoves.
All in all, maize is though to have been around since 1500 B.C., and once it was first cultivated it began to spread rapidly. Until this day, it is the staple food in many South American countries, and is also enjoyed as a side dish by people all over the world.
Of course, the best way to celebrate Maize Day is by gathering with friends and family to eat a special meal made from different types of maize, in different forms and added to all different types of dishes. The possibilities are almost infinite! From Mexican dishes such as tacos, tamales and quesadillas, to Italian polentas, to the cornmeal mush of the US army, to alcoholic drinks made from fermented maize, such as chicha morada, everyone will find something that is to his or her taste. A number of special events are also held around the world on Maize Day, including maize growing and cooking competitions, special cooking classes, maize craft classes and demonstrations.
National Day of Listening
The National Day of Listening is an unofficial day of observance where Americans are encouraged to set aside time to record the stories of their families, friends, and local communities. It was first launched by the national oral history project StoryCorps in 2008 and now recurs on the Friday after Thanksgiving Day, when families are more likely to spend time together. It was proposed as an alternative to "Black Friday", a day many businesses see as a high volume pre-Christmas sale day.
Tens of thousands of Americans interviewed one another as part of the National Day of Listening in 2008, including President George W. Bush and his wife Laura, who were interviewed by President Bush's sister Dorothy Bush Koch. National Public Radio personalities including Scott Simon, Liane Hansen,Steve Inskeep, Renée Montagne, Frank Deford, Susan Stamberg, and Noah Adams also conducted National Day of Listening interviews and broadcast them on the air.
There are no restrictions on who may conduct an interview as part of the National Day of Listening or what type of interview format may be used. StoryCorpsprovides Do-It-Yourself Resources and equipment recommendations to guide people through the interview process. guides are available to help teachers and librarians to incorporate The National Day of Listening into the classroom and library.
StoryCorps is a national nonprofit organization modeled after the Federal Writers' Project of the Works Progress Administration of the 1930s. In addition to collecting and archiving interviews at the American Folklife Center at the Library of Congress, StoryCorps helps Americans engage with oral histories at the grassroots level.
StoryCorps' first book, Listening Is an Act of Love: A Celebration of American Life from the StoryCorps Project, was released in 2007.
National French Toast Day
November 28 is National French Toast Day!
Whether swimming in syrup, dusted with powered sugar or stuffed to the gills with fruit, French toast has had a recurring role on breakfast tables for many years - or possibly even centuries. One of the earliest references to the recipe dates back to 4th century Rome in the recipe book, "Apicius."
French toast was not invented in France. In fact, French toast was around long before France even existed as a country. The exact origins of French toast are unknown, but it isn't surprising that humans seem to have come up with the recipe quickly, given that French toast is traditionally made out of stale bread. Bread has been a staple food for most cultures since food first began being prepared and, up until very recently, the vast majority of humans would have never dreamed of wasting any food; thus, one has to find a way to make stale bread palatable. Soaking it in milk and egg and then cooking it, seems logical enough, making a good tasty meal while not wasting any bread.
The earliest reference to doing just this dates all the way back to 4th century Rome, in a cookbook attributed to Apicius, and it is thought to predate this work by a good margin. This style of "French" toast was called Pan Dulcis. The Romans would take the bread and soak it in a milk and egg mixture, and then cook it, typically frying it in oil or butter, pretty much just like it's made today in many countries in the world.
This practice became common throughout Europe in the Middle Ages, including making it primarily out of stale bread. Indeed, the name for French toast in France itself is "pain perdu", which literally means "lost bread" (it is also called this in Belgium, New Orleans, Acadiana, Newfoundland, and the Congo, among other places). It's interesting to note, for the naysayers who like to cling to the belief that it came from France, that before the French called it pain perdu, they called it "pain a la Romaine" (Roman bread).
Another popular myth as to the origins of the name "French toast", perpetuated in such publications as Why Do Donuts Have Holes, is that French toast actually came from America, specifically, being created in 1724. The name "French" came from the chef who first made it, Joseph French. Supposedly, Mr. French was bad at grammar and when he named it, simply forgot the apostrophe, as in: Frenchs toast, instead of French's toast. Alas, if only the Grammar Nazis of the day would have corrected him.
This story, of course, is pure fiction as there are numerous references throughout history of what is now called, in North America, French toast. Indeed, there are numerous cookbooks from the middle ages throughout Europe that even give the classical recipes for French toast. Further, the name "French toast" pre-dates the 18th century, with the earliest references popping up in the mid-17th century, before the story of the grammatically inept Joesph French. Before that time, it was also known as German toast, Spanish toast, and a variety of other names, only some of which had anything to do with the name of a country.
North Americans call it French toast for very similar reasons as to why they call fried potato strips "French fries". Simply that they were popularized in America by French immigrants.
Luckily, you don't have to know the history of French toast to appreciate the simplicity of the recipe. Slices of bread, preferably Challah or brioche, are drenched in an egg and milk mixture, and fried to a golden crisp in a pool of melted butter. You can add vanilla extract, orange juice, cinnamon, nutmeg or even eggnog, but just make sure that the bread is day-old so that it soaks up all that lovely egg mixture without breaking apart.
Apparently no one is immune to the buttery goodness of French toast. The French call it pain perdu (or lost bread) since the recipe lets you reclaim older or forgotten bread. In Spain, you'll hear French toast referred to as torrijas while people in Germany call it arme ritter. People in England devour eggy bread while Hong Kong-style French toast calls for bread to be slathered with peanut butter or kaya jam before being battered and fried.
Whether called pain perdu or arme ritter, French toast proves that it's just as sweet by any other name. Make sure you say "oui, oui" to seconds if you're lucky enough to enjoy this buttery, delicious treat today.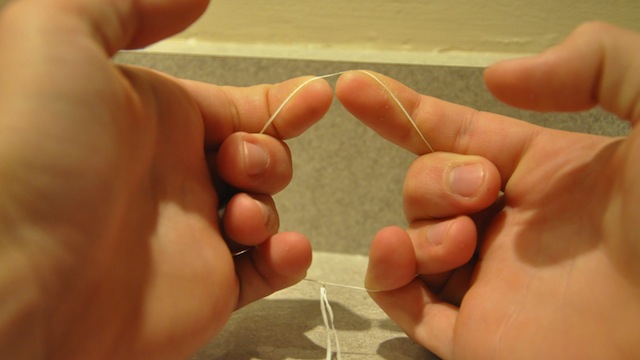 Have you ever heard of the slogan, "Peace of Mouth?" When is the mouth at peace? Definitely not when a person has a toothache or a gum infection! National Flossing Day is always celebrated on a Friday after Thanksgiving Day each year.
It is believed that flossing, the process of removing food debris stuck between the teeth that mere brushing cannot eradicate, started during the time of cavemen. Tiny twigs were then used as floss.
In 1898, the first patented dental floss, made of thin silk threads, was produced by Johnson and Johnson. It was invented by Dr. Levi Spear Parmly, a New Orleans dentist, during that time toothbrushes were quite expensive. During the World War 2, Dr. Charles Bass recommended the use of nylon fibres instead of silk threads.
The creation of the National Flossing Day was the idea of the National Flossing
Council. The first celebration was in 2000 aimed to promote better dental health.
The American Dental Association highly recommends the use of dental floss at least once a day. In coordination with the National Flossing Council and various
businesses, the National Flossing Day is celebrated.
Food companies are encouraged to serve their meals with dental floss. Dental Floss companies would give away floss in observance of this day. Floss/Food Art
Competitions are also held. Electronic greeting cards were also made to entice
people to join the celebration. Currently, other creative ways to promote flossing is solicited by the National Flossing Council through their website.
National Native American Heritage Day
American Indian Heritage Day, also known as Native American Heritage Day, annually recognizes the rich cultural heritage, history and vital contributions of American Indians on the Friday after Thanksgiving Day in the United States.
Some individual states, such as Maryland have taken legislative action to recognize this day as a state holiday.
Many people observe American Indian Heritage Day with activities, programs, and ceremonies that promote the historical and present day status of Native Americans and the Native American tribal governments. These events celebrate the culture, traditions, and languages of Native Americans that all Americans enjoy today
The day also encourages public elementary and secondary schools to educate students about the history, achievements, and contributions of Native Americans by providing classroom instructions and activities.
American Indian Heritage Day is a civil holiday but some individual states, such as Maryland recognize this day as a state holiday. Maryland state agencies, libraries and public schools are closed on this day and most state employees and many others have the day off from work.
Native Americans are the descendants of the aboriginal, indigenous, native people who were the original inhabitants of the United States. American Indian Heritage Day aims to highlight the relationship between the United States government and the Native American governments, as well as honor the achievements and contributions of Native Americans to the US.
Native Americans have made distinct and significant contributions to the United States and the rest of the world in many fields, including agriculture, medicine, music, language, and art. Throughout history, Native Americans have distinguished themselves as inventors, entrepreneurs, spiritual leaders, as well as scholars.
Red Planet Day
Red Planet Day takes place on November 28th. It commemorates the launch of the Mariner 4 spacecraft on November 28, 1964. Mariner 4 performed the first successful flyby of the planet Mars returning the first pictures of the Martian surface. It was designed to conduct closeup scientific observations of Mars and to transmit these observations to Earth.
Mars is the fourth planet from the Sun and the second smallest planet in the Solar System. Named after the Roman god of war, it is often described as the "Red Planet" because the iron oxide prevalent on its surface gives it a reddish appearance. Mars is a terrestrial planet with a thin atmosphere, having surface features reminiscent both of the impact craters of the Moon and the volcanoes, valleys, deserts, and polar ice caps of Earth.
The rotational period and seasonal cycles of Mars are likewise similar to those of Earth, as is the tilt that produces the seasons. Mars is the site of Olympus Mons, the second highest known mountain within the Solar System (the tallest on a planet), and of Valles Marineris, one of the largest canyons. Mars has two known moons, Phobos and Deimos, which are small and irregularly shaped.
Sinkie Day
Sinkie Day is celebrated by enjoying your Thanksgiving leftovers in a more casual way -- over your sink. With the unusually large and tantalizing selection of leftovers just feet away in the fridge, no need to wait until a normal meal to get a mini re-run of the prior feast. Simply grab the Tupperware or foil package(s) of choice and head over to the sink for a quick second breakfast, elevenses or lupper. Though officially stated as the day after Thanksgiving, there are numerous reports of this celebration starting on Thursday evening.
This holiday was started in 1991 by the The International Association of People Who Dine Over the Kitchen Sink (IAOPWDOTKS). They maintain the website Sinkie.com in honor of this holiday. They define a "Sinkie" as someone who occasionally dines over the kitchen sink.