Electronic Greeting Card Day
With the cost of just about everything on the rise these days, many folks are finding creative ways to save a buck. And with the holiday's right around the corner, sending Christmas cards the old-fashioned way might just break the bank!
Today is Electronic Greeting Card Day, an annual "holiday" observed on November 17 or November 29, depending who you talk to! While the origins of this holiday are unknown, now is the perfect time to start making your Christmas list and checking it twice before Santa drops in!
The greeting card metaphor was employed early in the life of the World Wide Web. The first postcard site, The Electric Postcard was created in late 1994 by Judith Donath at the MIT Media Lab. It started slowly: 10-20 cards a day were sent in the first weeks, 1000-2000 a day over the first summer, and then it gained momentum rapidly. During the 1995-96 Christmas season, there were days when over 19,000 cards were sent; by late spring of 1996 over 1.7 million cards had been sent in total. The source code for this service was made publicly available, with the stipulation that users share improvements with each other.The Electric Postcard won numerous awards, including a 1995 GNN Best of the Net award.
MIT's postcards and remained the dominant and the only documented E-card service until the late fall of 1995. In Nov 1995, Awesome Cyber Cards and also then known as marlo.com (located at marlo.com until Oct 2010, now moved), began developing the Internet greeting card, a digital Internet card including a fixed or suggested greeting as well as an image.
When the Internet Archive began capturing Web sites across the Internet in the fall of 1996, it created a reservoir of information about E-card development by preserving Internet history from that time and from earlier time-marked Internet pages captured at that time. The Awesome Cards web pages, captured on Nov 10,1996 and available at the Wayback Machine demonstrate its development of the cyber greeting card through the year 1996 as one drills down through its card collections. Specifically, the holiday collections from earlier that same year give a virtual time-stamp of greeting card development, starting with Valentines with fixed or semi-fixed greetings in February 1996 and progressing through greeting cards with changeable suggested greetings by the Thanksgiving collection.
By mid-1996, a number of sites had developed E-cards. By mid October 1996, directly emailable greeting cards and postcards ("Email Express") were developed and introduced by Awesome Cards, based on new capabilities introduced in the Netscape 3.0 browser. This is the first time the E-card itself could be emailed directly by the card sender to the recipient rather than having an announcement sent with a link to the card's location at the E-card site.
Between Sep 1996 and Thanksgiving 1997, a paper greeting card company named Blue Mountain developed E-cards on its web site. Blue Mountain grew quickly by allowing visitors to create greetings for others to use. Blue Mountain further expanded when Microsoft promoted its service on its free Hotmail service. This affiliation ceased and Blue Mountain sued Microsoft in Nov 1998 for putting email card announcements from it and other E-card companies in the junk folder of its Hotmail users.
By 1999, major capital was starting to flow into the Internet, beginning the dotcom boom. Of the E-card sites, Blue Mountain Arts was noteworthy in this period for its sale in October 1999 to Excite@Home for $780M (which represent a price of $71 per unique monthly user). The transaction has been referenced byCNN and Business 2.0 as evidence of the Dot-com bubble. On September 13, 2001, three weeks before filing for bankruptcy on October 1, 2001, Excite@Home sold BlueMountain.com to American Greetings for $35M, or $3.23 per unique monthly user. The web site BlueMountain.com remains a large web site, primarily focused on E-cards. In June 2008, JustAnotherDotCom.com purchased the free E-card site Greeting-cards.com and added it to their own greeting card site, which made them one of the largest E-card sites in the world.
Originally, most E-cards were free, often sponsored by advertising. While free greeting cards are still the most prevalent and popular, some sites charge for either all E-cards or special premium E-cards. Others charge an annual membership which enables members to send cards for the duration of the membership.
Several non-profit organizations offer free E-cards as a way of having a supporter introduce the organization to another individual. In 2006, SOS Children's Villages - USA began offering free E-cards for many occasions such as birthdays, thank yous, and Mother's Day.
Instead of sending cards via the Pony Express, electronic greeting cards, or e-cards, are sent electronically. Besides saving time, many lovely greetings are free of charge. In honor of Electronic Greeting Card Day and the upcoming holidays, spread some holiday cheer this year by sending a free or nearly-free electronic Christmas greeting.
Christmas Electronic Greeting Cards:
Take a few moments to send a digital greeting card to friends and family – you may even inspire them to send their own! Browse the internet for a wide variety of beautiful designs to express your feelings, including Thank You, Birthday, or Just Because cards.
International Day of Solidarity With The Palestinian People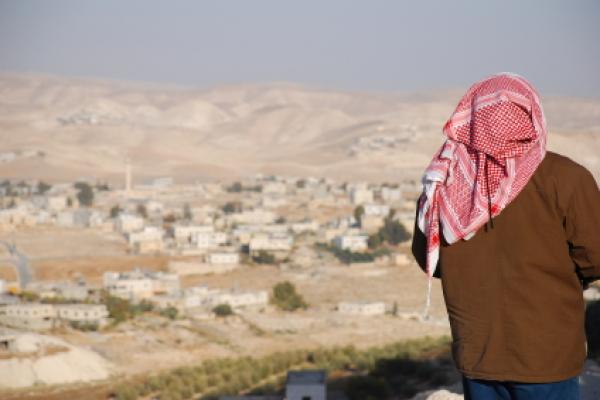 The United Nations' (UN) International Day of Solidarity with the Palestinian People is annually observed on November 29. The day is also known as Solidarity Day.
Special meetings may be held to observe Solidarity Day in some UN offices, councils, government bodies and organizations that have a special interest in the issues encompassing the event. The day may also be publicized through newspapers, magazines, radio and television news, and online media. Some topics that may be publicized or discussed include the status and plight of Palestinian refugees, as well as general information on Palestinian culture and society.
On November 29, 1947, the UN General Assembly adopted the resolution on the partition of Palestine (resolution 181 (II)). On December 2, 1977, it was recorded that the assembly called for the annual observance of November 29 as the International Day of Solidarity with the Palestinian People (A/RES/32/40 B). On December 1, 2003, the assembly encouraged member states to continue to provide support and publicity to observe the day. So the day was observed on December 1 in 2003.
The assembly also requested that the Committee on the Exercise of the Inalienable Rights of the Palestinian People and the Division for Palestinian Rights of the Secretariat should continue to organize an annual exhibit on Palestinian rights or a cultural event with the Permanent Observer Mission of Palestine to the United Nations.
The UN logo is often associated with marketing and promotional material for this event. It features a projection of a world map (less Antarctica) centered on the North Pole, inscribed in a wreath consisting of crossed conventionalized branches of the olive tree. The olive branches symbolize peace and the world map depicts the area of concern to the UN in achieving its main purpose, peace and security. The projection of the map extends to 60 degrees south latitude, and includes five concentric circles.
National Lemon Cream Pie Day
Pucker up! November 29 is National Lemon Cream Pie Day.
Winter is when most of the brilliantly colored citrus fruits, like lemons, shine brightest. Snap out of "Bah, humbug!" mode with the sweet tang of lemon cream pie.
When it comes to the sweet concoction, the classic interpretation involves baking lemon juice, eggs, sugar and heavy cream in a gingersnap crust. If you're not quite in a Susie Homemaker state of mind, a box of lemon pudding mix for the filling always works too.
Top it with whipped cream, sprinkle on some zest and serve immediately. Now, that's how to make lemonade out of lemons.
National Rice Cake Day
Take today's food holiday with a grain of salt. Or, more accurately, a grain of rice. November 29 is National Rice Cake Day!
It is also National Lemon Cream Pie Day, but if you're like us, you had plenty of pie yesterday to tide you over for awhile. In fact, you've probably still got leftovers today. A light, tasty, low-calorie and low-fat rice cake sounds much more appealing on Black Friday!
Rice cakes are very popular in Asian culture. They may be made with rice flour, ground rice, or whole grains of rice compressed together. Rice cakes can be sweet or savory, and are available in a variety of flavors. Rice has been cultivated for over 7000 years, and is primarily grown in warm, humid climates. In Pacific Rim countries especially, rice is the basis for many meals and snacks. Sweet rice cakes called mochi were eaten by Japanese nobility as far back as the 8th century, and really began to flourish by the end of the 12th century. Once Tokyo became the capital of Japan during the Edo Period (1601-1868), rice cakes became a popular festival treat, and began appearing at roadside stands throughout the country. To this day, many Asian street vendors sell variations of rice cakes made with vegetables, seaweed, and seafood that are fried to order. In the U.S., puffed rice cakes are common. These are considerably healthier, and are a popular low-calorie substitute for pastries.
We picked up a bag of white cheddar flavored rice cakes to celebrate. This is my favorite flavor; I often enjoy rice cakes for a snack, and today was no exception!
National Square Dance Day
Swing your partner and do-si-do—November 29 is Square Dance Day in the United States. Didn't know this folksy form of entertainment had a holiday all its own? Then it's probably time you learned a few things about square dancing, a tradition that blossomed in the United States but has roots that stretch back to 15th-century Europe.
Square dance aficionados trace the activity back to several European ancestors. In England around 1600, teams of six trained performers—all male, for propriety's sake, and wearing bells for extra oomph—began presenting choreographed sequences known as the morris dance. This fad is thought to have inspired English country dance, in which couples lined up on village greens to practice weaving, circling and swinging moves reminiscent of modern-day square dancing. Over on the continent, meanwhile, 18th-century French couples were arranging themselves in squares for social dances such as the quadrille and the cotillion. Folk dances in Scotland, Scandinavia and Spain are also thought to have influenced square dancing.
When Europeans began settling England's 13 North American colonies, they brought both folk and popular dance traditions with them. French dancing styles in particular came into favor in the years following the American Revolution, when many former colonists snubbed all things British. A number of the terms used in modern square dancing come from France, including "promenade," "allemande" and the indispensable "do-si-do"—a corruption of "dos-à-dos," meaning "back-to-back."
As the United States grew and diversified, new generations stopped practicing the social dances their grandparents had enjoyed across the Atlantic. This was not the case in every region, however. Similar to English country dance and the quadrille, the "running set" caught on in 19th-century Appalachia. But instead of memorizing each and every step, participants began relying on callers to provide cues—and, as square dance calling became an art form in its own right, humor and entertainment. During the early years of square dance in the United States, live music was often played by African-American musicians. Blacks also worked as callers and contributed their own steps and songs to the tradition.
By the late 19th century, waltzes and polkas, which allowed couples to get close without raising too many eyebrows, had supplanted group-based dances in urban ballrooms. Even in the country, square dancing was beginning to seem dated, particularly when the jazz and swing eras dawned. In the 1920s automaker Henry Ford resolved to revive the tradition, which he considered an excellent form of exercise and a way to acquire genteel manners. He hired dancing master Benjamin Lovett to develop a national program, required his factory workers to attend classes, opened ballrooms and produced instructive radio broadcasts for schools throughout the country. Lloyd Shaw, a folk dance teacher, took up the cause in the 1930s, writing books about the rescued art of square dancing and holding seminars for a new generation of square dance callers.
In the 1950s callers began developing standards for square dancing across the United States, allowing dancers to learn interchangeable routines and patterns. Microphones and records made the activity even more accessible to the general public, since a highly trained caller with a booming voice no longer had to be physically present. Along with standardized—or "Western"—square dancing, unregulated regional styles, known collectively as "traditional" square dancing, continue to thrive in certain parts of the country. Generally speaking, however, enthusiasm for all forms of this European-American hybrid has floundered in recent decades, according to the United Square Dancers of America.
Small Business Saturday
Small Business Saturday is an American shopping holiday held on the Saturday after U.S. Thanksgiving during one of the busiest shopping periods of the year. First observed on November 27, 2010, it is a counterpart to Black Friday and Cyber Monday, which feature big box retail and e-commerce stores respectively. By contrast, Small Business Saturday encourages holiday shoppers to patronize brick and mortar businesses that are small and local. Small Business Saturday is a registered trademark of American Express corporation.
In 2010 the holiday was conceived and promoted by American Express via a nationwide radio and television advertising campaign. That year Amex bought advertising inventory on Facebook, which it in turn gave to its small merchant account holders, and also gave rebates to new customers to promote the event.
American Express publicized the initiative using social media, advertising, and public relations. At least 41 local politicians and many small business groups in the United States issued proclamations concerning the campaign, which generated more than one million Facebook "like" registrations and nearly 30,000 tweets under the Twitter hashtags #smallbusinesssaturday (which had existed since early 2010) and #smallbizsaturday.
The Twitter hashtag #SmallBusinessSaturday has existed since early 2010 and was used to promote small businesses on any Saturday (not solely that Saturday between Black Friday and Cyber Monday). The hashtag is used in a manner similar to #FollowFriday to highlight favorite local businesses. Additionally, some small business owners have run marketing specials on the November Small Business Saturday to help capitalize on the boost in foot or online traffic, as most customers in this time period are actively shopping for the holidays.
Small Business Saturday UK began in the UK in 2013 after the success of Small Business Saturday in America.