AFL-CIO Day
On this day in 1955, the American Federation of Labor and the Congress of Industrial Organizations merged into the AFL-CIO.
During the 1930s, dissatisfaction over the AFL's conservatism and its unwillingness to organize industrial workers led to the creation of the CIO in 1935 under the leadership of United Mine Workers president John L. Lewis. The CIO revitalized the labor movement, organizing 4 million workers in the next 3 years and 6 million by 1945. It also forced the AFL to put huge resources into organizing in order to keep up. On one level, this situation became suboptimal for labor as many industries had competing AFL and CIO unions that spent as much time attacking the other the companies. But it also revitalized the labor movement, turning it into a central player within the New Deal Coalition and leading to labor's greatest victoires.
But after World War II, the CIO's reason for existing began disappearing. First, the AFL's response to the CIO meant that it had begun organizing industrial workers into huge unions like the Machinists that had the same kind of bargaining power as the United Auto Workers. Second, the CIO's purge of its left-leaning leaders destroyed the organization's spirit. Communists had played a central role in CIO organizing from its beginning through World War II. Some unions were openly communist. The Taft-Hartley Act of 1947, the most labor-crushing law in American history, sought to crack down on the lefties, penalizing unions whose leadership did not repudiate communism. The increased anti-communist attitude in the nation was reflected in CIO head Philip Murray, who was a strong anticommunist. John Lewis had always tolerated the communists because he knew how well they could serve the larger cause, but Murray was distinctly uncomfortable with them. When in 1948, the left-leaning unions supported Henry Wallace for the presidency and opposed the Marshall Plan, Murray no longer felt he could tolerate having communists in the CIO.
Over the next few years, the CIO expelled not only communists from its leadership, but entire left-leaning unions, including Mine Mill, the Food and Tobacco Workers, and most significantly, the Longshoremen led by legendary leftist Harry Bridges. Philip Murray died in 1952. He was succeeded by UAW head Walter Reuther. I will talk more about Reuther in this series. He was a good man who did a lot of great things, but he could also redbait and had supported Murray's expulsion of the communists.
With the communists gone, the CIO became not so different from the AFL. Moreover, the expelled unions were some of the strongest in the federation. Many of the remaining CIO unions were struggling and dependent upon subsidies from the CIO itself. Moreover, with Murray's death, Reuther and Steelworkers president David McDonald were at each other's throat. The CIO was rife with internal division. It made no sense for them to stay apart and in 1955 they merged together. From the perspective of what was smart for the big labor federations in 1955, it was an acceptable decision. From the perspective of the vitality of American labor, the expulsion of the communists after Taft-Hartley was the first step in labor's long decline and the merger of the AFL and CIO is the second.
December 5th is National Bathtub Party Day, which is probably one of the more ridiculous made up celebrations I have ever heard of and yet…it sounds like a lot of fun! You can create any kind of bath tub party that you'd like. Here are some of our suggestions:
Romantic Bathtub Party: Get some scented candles, a bottle of wine or champagne, some fancy treats like chocolate covered strawberries or maybe a simple plate of cheese, crackers and grapes, and something that smells wonderful to go into the tub. If you're lucky enough to have a Lush store near you, my top pick would be their Sex Bomb. Don't have a Lush store near you? Go online, stock up for next year, and this year just grab some yummy smelling bubble bath or a nice scented oil. Either way, when was the last time you and your partner slowed down, relaxed, and just enjoyed a hot bath together?
Bathtub Party for Kids: Crank up some bath themed tunes like Splish Splash by Bobby Darin, grab some bubble bath, bath crayons or colored bath foams, a couple new bath toys and you've got an instant tub party that kids will love. Hit up the dollar store and get some inexpensive decorations and a couple helium filled balloons. Entertain the kids with fun activities such as shampoo hairstyle makeovers (Mohawks for the girls!), and washcloth puppet shows! Check out the Hubbard Family Swim School website for more kid Bathtub Party tips than you can shake a towel at.
Grownup Bathtub Party: Take parts of the last two suggestions and mix them up to fit your group of bathtub partiers. Wellcat.com claims to have created this awesome day and suggests that you:
Plan ahead so you don't have to hop out of the bubbly warmth to pour a glass of wine or serve a platter of snacks. Assign each guest a task: keeper of the towels; cleaner of the ring around the tub; trimmer of the candle wick; guardian of toiletries.
Whatever you decide to do, have fun doing it.
Day of the Ninja
Day of the Ninja - This is no longer about disguise. Your disguise was the everyday life you have been leading. It's finally time to show the world that YOU are a ninja!
On 5 December you have the chance to show everyone your ninja identity. Depending on what your plans are for Day Of The Ninja you can surprise your co-workers by wearing a ninja mask to work. If you happen to have that day free, you can invest in some ninja fancy dress costumes and run crazy in the streets! Ahem, in a mysterious, undercover way though of course ...
Get as many people involved as you can! Post the day on your facebook, twitter or online blog if you have one.
Like pirates, ninjas are celebrated with good humour in the modern world. But who were the real ninjas?
Well, it's difficult to know the exact history behind them.
It is thought that ninjas first began to emerge as an uprising against the wealthier feudal Samurais.
Next the Chinese monks arrived and so began ninja schools - and the teachings of techniques! They fought in the Nambukucho Wars and the Onin War until a couple of hundred years later peace was brought to Japan and ninjas moved out of reality and into movies and comic books instead.
I know you're all too sensible but just as a reminder, remember to keep it fun and safe - don't do anything crazy that might hurt yourself or others. It's easy to get carried away once the freer life of a ninja takes over!
For more information to get you into the spirit of Day of the Ninja there are loads of fun quizzes and games to play at ninja burger. The name generator has given me the
ninja name
of 'Kyuzo Chiaki-san'. I'll start as I mean to go on!
Don't forget you can also download the all-time favorite 'Everybody needs a Ninja' in preparation for the day!
International Volunteer Day for Economic & Social Development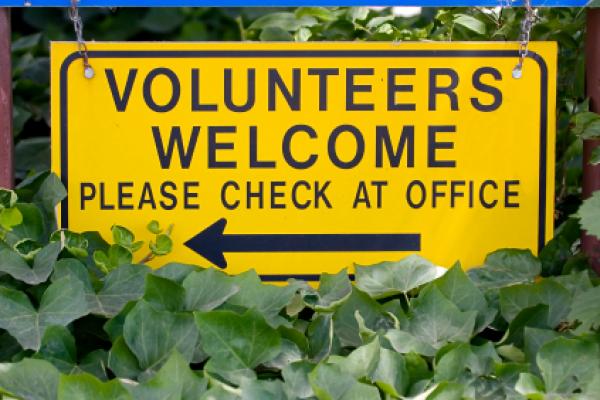 The United Nations (UN) annually observes the International Volunteer Day for Economic and Social Development on December 5. The day, which is also known as International Volunteer Day (IVD), gives volunteers a chance to work together on projects and campaigns promoting their contributions to economic and social development at local, national and international levels.
This day hopes to heighten people's and governments' awareness of the voluntary contributions. It also focuses on stimulating people to offer their services as volunteers, both at home and abroad. Over the years, governments, businesses, nonprofit organizations, and individuals contribute the International Volunteer Day through various activities including:
Voluntary community projects.
Parades, marches, or rallies.
Award ceremonies for volunteers who made significant contributions to their communities.
"Time donation" campaigns that involve people pledging hours of voluntary service to specific projects.
Companies launching voluntary programs as part of their corporate responsibility.
Volunteer competitions.
Activities and events for the day help promote the impact of volunteering and the UN's Millennium Development Goals, via volunteering to:
Help eradicate poverty.
Achieve universal primary education.
Promote gender equality and empower women.
Reduce child mortality and to improve maternal health.
Reverse the spread of HIV/AIDS, malaria and other major diseases.
Help ensure environmental sustainability.
Many people participate in many of these events through the World Volunteer Web, which the United Nations Volunteers (UNV) operates in partnership with various organizations.
Each year UN General Assembly invites governments to observe the International Volunteer Day for Economic and Social Development on December 5 (A/RES/40/212 of 17 December 1985). As a result of the resolution from December 17, 1985, governments, the UN, and civil society organizations work together with volunteers around the world to celebrate the Day on December 5 each year.
In 2001, the International Year of Volunteers, the Assembly adopted a set of recommendations on ways that governments and the UN could support volunteering and asked that they be widely disseminated. The International Year of Volunteers aimed to stimulate national and international policy debate around, and to advocate for, recognizing, facilitating, networking and promoting voluntary action. The year led to a much better appreciation of the power of volunteerism in its many forms and the ways to support it.
The IVD logo is used to promote the day. The logo features two olive branches that encapsulate three Vs in a cup-like manner. Each V has bullet points at the top of each tip of the letter, so the Vs are drawn in a way to resemble simple figures of people in unity. The words "International Volunteer Day" are under the olive branches. The image, including the words, is in orange on a white background.
National Sachertorte Day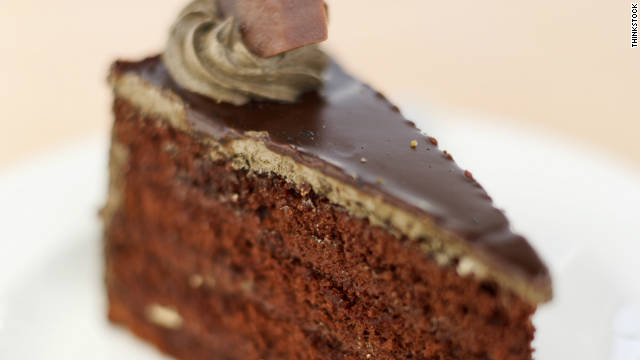 Vienna waits for you - December 5 is National Sachertorte Day!
If you're craving this highly exclusive cake, you'd better put your order in early to ensure delivery by Christmas! The Original Sachertorte, created in 1832, is only made in Vienna and Salzburg, but they're kind enough to ship globally.
The cake itself is made up of two layers of dense chocolate sponge cake, separated by a layer of apricot conserve in the middle and covered with a lush, dark chocolate icing, whipped cream optional. While not overly sweet, the dessert is rich with powerful flavors.
The Sachertorte came to be when Prince Wenzel von Metternich demanded that his personal chef create a special dessert for his ridiculously important guests. But the chef was ill and unable to take on the task, so it was up to his 16-year-old apprentice, Franz Sacher, to do the culinary creating. Given his last name, you can see where this is going.
Sacher's torte became a sensation and his son, Eduard, perfected and developed the Sachertorte that is so well-known and loved today.If you don't want to wait for delivery by Vienna, you can always take a stab at creating the Sachertorte yourself with Wolfgang Puck's recipe.
But you might not be able to completely duplicate the icing - the original consists of three special types of chocolate, produced by different companies just for the Sachertorte bakeries. Now that is some exclusive icing!
Repeal Day
In 1919, the requisite number of legislatures of the States ratified The 18th Amendment to the Federal Constitution, enabling national Prohibition within one year of ratification. Many women, notably the Women's Christian Temperance Union, had been pivotal in bringing about national Prohibition in the United States of America, believing it would protect families, women and children from the effects of abuse of alcohol.
The proponents of Prohibition had believed that banning alcoholic beverages would reduce or even eliminate many social problems, particularly drunkenness, crime, mental illness, and poverty, and would eventually lead to reductions in taxes. However, during Prohibition, people continued to produce and drink alcohol, and bootlegging helped foster a massive industry completely under the control of organized crime. Prohibitionists argued that Prohibition would be more effective if enforcement were increased. However, increased efforts to enforce Prohibition simply resulted in the government spending more money, rather than less. Journalist H.L. Mencken asserted in 1925 that respect for law diminished rather than increased during Prohibition, and drunkenness, crime, insanity, and resentment towards the federal government had all increased.
The number of repeal organizations and demand for repeal both increased. In 1932, the Democratic Party's platform included a plank for the repeal of Prohibition, and Democrat Franklin Roosevelt ran for President of the United States promising repeal of federal laws of Prohibition.
The Cullen-Harrison Act, signed by President Franklin Roosevelt on March 22, 1933, authorized the sale of 3.2% beer (thought to be too low an alcohol concentration to be intoxicating) and wine, with the first legal beer sales since the beginning of Prohibition on April 7, 1933. In 1933, the state conventions ratified the Twenty-first Amendment, which repealed Amendment XVIII. Federal Prohibitionary laws were then repealed. The amendment was fully ratified on December 5, 1933. Some States, however, continued Prohibition within their jurisdictions. Almost two-thirds of all states adopted some form of local option which enabled residents in political subdivisions to vote for or against local Prohibition; therefore, for a time, 38% of Americans lived in areas with Prohibition. By 1966, however, all states had fully repealed their state-level Prohibition laws, with Mississippi the last state to do so.
World Soil Day
Soils have been neglected for too long. We fail to connect soil with our food, water, climate, biodiversity and life. We must invert this tendency and take up some preserving and restoring actions. The World Soil Day campaign aims to connect people with soils and raise awareness on their critical importance in our lives.
Did you know? Soil is the basis for food, feed, fuel and fibre production and for services to ecosystems and human well-being.
It is the reservoir for at least a quarter of global biodiversity, and therefore requires the same attention as above-ground biodiversity. Soils play a key role in the supply of clean water and resilience to floods and droughts. The largest store of terrestrial carbon is in the soil so that its preservation may contribute to climate change adaptation and mitigation. Soils also serve as a platform and source for construction and raw materials. The maintenance or enhancement of global soil resources is essential if humanity's need for food, water, and energy security is to be met.
The International Union of Soil Sciences (IUSS), in 2002, made a resolution proposing the 5th of December as World Soil Day to celebrate the importance of soil as a critical component of the natural system and as a vital contributor to human well-being.
Under the leadership of the Kingdom of Thailand and within the framework of the "Global Soil Partnership", FAO has supported the formal establishment of the World Soil Day as a global awareness raising platform. The FAO Conference, in June 2013, unanimously endorsed World Soil Day and requested official adoption at the 68th UN General Assembly. In December 2013, the 68th UN General Assembly declared 5th of December as the World Soil Day.
Since 2012, the FAO-GSP has been organizing celebration events of this important day.