Answer The Phone Like Buddy The Elf Day
Answer the Phone Like Buddy The Elf Day December 18.
It's Christmas time in St. Louis, and time for giving gifts. To purchase gifts, however, you need money which usually comes from a job. For the unemployed, this can be a difficult time. With the St. Louis unemployment rate reaching 9.8%, there are many people in a tough financial state. For those wanting a new job, it might be a good idea to wait till the end of the year before furthering your job hunt at this point simply because Christmas time typically brings about Christmas bonuses and parties that make work fun. One such levity that is shooting through the Facebook and Twitter world like viral marketing is Answer The Phone Like Buddy The Elf Day - December 18.
Who is Buddy the Elf? If you've seen the movie Elf, you don't have to ask that question. You're probably already lying on the floor laughing at the thought of answering the phone like Buddy the Elf. The idea is to pick up the phone on December 18 and answer:
Buddy the Elf, what's your favorite color?
A quote that comes straight from the movie. If you are an receptionist, phone operator or administrative assistant, you may want to think twice before answering your business line this way. But, among friends, this is simply a festive act of fun. Buddy is an innocent Elf who loves Christmas cheer.
If you like Buddy and want to add to your Christmas cheer, find out how you can
get your own Free Copy of Elf!
But, maybe you feel more like Hermie - The elf on Rudoloph. This is the elf who felt out of place and wanted to be a dentist. Finding no fulfillment in his work making toys, he proclaims:
I am not such a misfit - You can't fire me, I quit!
Perhaps you have felt this way and have found yourself unemployed or desiring to find a job that better suits you. If this is how you feel, maybe it's time to enjoy the Christmas festivities and then visit
Careerbuilder.com
and find a job in the St. Louis area that fits your desires and skills so that this time next Christmas you'll be celebrating International Answer The Phone Like Buddy The Elf Day filled with Christmas cheer.
Bake Cookies Day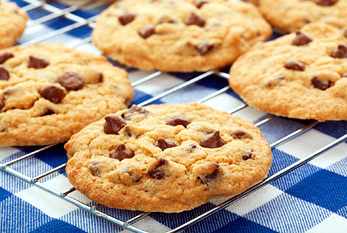 Bake Cookies Day occurs in the middle of the holiday season, and is a great excuse to bake some delicious cookies to help you get through the cold, winter days! Why not try some cinnamon flavoured cookies (such as the snickerdoodle) to get your kitchen smelling of winter festivities?
Cookies were first made after sugar became available as a baking ingredient about 1400 years ago. They were an enhancement to grain and water based breads made as early as 10,000 years ago. Persian bakers added sugar to bread recipes to create sweet cakes that baked in a clay oven fueled by dry wood fires. Because it was hard to estimate baking temperatures in that kind of oven, small amounts of cake batter, placed inside at intervals, determined the best time to start cooking the full-sized cakes. Eventually, those small "test" cakes became a delicacy in their own right, and today we know them as cookies, the Dutch word for "little cake."
The earliest cookie recipes made use of sweet cake ingredients such as flour, sugar, butter, spice and nuts. Baked twice to make a crisp biscotti cookie; they kept well for a long time. Dried fruit embellishments such as raisins and dates made these treats quite nourishing, and they soon ended up as a staple for sailors, nomadic traders, and soldiers. Today, these same ingredients, used in a centuries-old biscotti recipe, can inspire families and motivate kids to meet goals through success-oriented activities such as cookie dough fundraising projects. Otis Spunkmeyer Butter Sugar Cookie dough makes a fast and easy starter for hand-shaped and cutter-shaped cookies that make a great family project.
While you wait for your history-making cookies to bake, you can entertain the kids by sharing stories about different types of cookies from around the world, exploring how cookies have changed in each place over the centuries. After cakes became widespread in Persia they caught the eye of soldiers in the armies of Alexander the Great, and were soon brought back with them to Greece. From there, the idea of making small cakes into cookies spread to India, Asia, Africa and the rest of Europe. By the end of the 16th century, individual "fine cake" cookie recipes began making their way into the bread section of nationally representative cookbooks. Early explorers from Spain and France were instrumental to introducing cookies to South America, and pioneers from the Netherlands, Scotland and England made sure that cookie recipes became a part of North American colonial history.
When more exotic cookie ingredients, such as flaked coconut and chocolate, became available through international trade, the range of cookie types quickly expanded. In addition, with new recipes came novel ways for shaping cookies into fanciful and remarkable designs. One unique style we are all familiar with is the fortune cookie. Contrary to popular belief, this cookie actually originated in Japan, and it is often made by combining those same ancient ingredients in a slightly different way. For your next culinary adventure with the kids, you may want to visit the makefortunecookies.com site for simple instructions and printable fortunes. Another site that can take you through a world of food history ishttp://www.foodtimeline.org/index.html, with more specific resource links and detailed information in their section about cookies at http://www.foodtimeline.org/foodcookies.html.
Familiarize your kids with the history of cookie stamps, molds and cutters used to decorate cookies from the time they were first invented. Carved into ceramics and wood, or fashioned from metal, they often carried family, clan or country emblems handed down through generations. Many examples still exist as collectible antiques, and illustrated designs are searchable online. You can reproduce those patterns, or invent your own, by crafting clay or rubber stamps to press on your cookie dough. Simple, iconic shapes are popular, such as a thistle outline to represent Scotland, or a family name carved into an heirloom cookie press.
Cookies are so beloved in modern history that most home cooks include them in their repertoire. More than half of the cookies baked at home are chocolate chip cookies. The chocolate chip cookie was invented in 1930 at the Toll House Inn by Ruth Graves Wakefield, resulted when she chopped a semi-sweet chocolate bar into small bits and added it to a traditional colonial butter drop cookie recipe. As a result, the chocolate chip cookie became regionally famous and later renowned throughout the country. In 1997, Massachusetts designated it as the state cookie.
Flake Appreciation Day
Flake Appreciation Day is celebrated annually on December 18 in the United States.
Hey hey hey snowflake... my pretty little snowflake... the change in the weather has made it better for meeee-
Flake Appreciation Day is a fun day created to encourage us to take notice of snowflakes and to be mesmerized by each icy one that falls.
I found recognition from calendar sites and personal Internet sites that blog and share information about this holiday. Some sites ask the question is this holiday talking about a person being a "flake" or is it talking about the snow flake? In my research most everything points to this holiday referring to the snowflake itself.
Definition of a snowflake
The frozen, crystalline state of water that falls as precipitation. Wikipedia encyclopedia tells us "Snow crystals form when tiny super cooled cloud droplets (approx 10μm in diameter) freeze." "These droplets are able to remain liquid at temperatures colder than 0°C because in order to freeze, a few molecules in the liquid droplet need to get together by chance to form an arrangement close to that in an ice lattice; then the droplet freezes around this 'nucleus' : etc.
"The individual ice crystals often have an hexagonal symmetry." "Although the ice is clear scattering of light by the crystal facets and hollows/imperfections mean that the crystals often appear white in colour due to small ice particles are diffuse reflecting of all spectrum of light."
Geometry
"Ice crystals formed in the appropriate conditions can often be thin and flat." These planar crystals may be simple hexagons, or if the supersaturation is high enough, develop branches and dendritic (fern-like) features and have six approximately identical arms, as per the iconic 'snowflake' popularised by Wilson Bentley." "The 6-fold symmetry arises from the hexagonal crystal structure of ordinary ice, the branch formation is produced by unstable growth, with deposition occurring preferentially near the tips of branches."
"The shape of the snowflake is determined broadly by the temperature, and humidity at which it forms." "Rarely, at a temperature of around −2 °C (28 °F), snowflakes can form in threefold symmetry — triangular snowflakes." "The most common snow particles are visibly irregular, although near-perfect snowflakes may be more common in pictures because they are more visually appealing."
"There is a widely held belief that no two snowflakes are alike." "it is extremely unlikely for any two macroscopic objects in the universe to contain an identical molecular structure; but there are, nonetheless, no known scientific laws that prevent it."
Free Shipping Day
Free Shipping Day is a one-day event held annually in mid-December. On the promotional holiday, consumers can shop from both large and small online merchants that offer free shipping with guaranteed delivery by Christmas Eve. The 2012 event was scheduled for Monday, Dec. 17 and included more than 1,000 participating merchants.
Free Shipping Day was started in 2008 by Luke and Maisie Knowles, founders of FreeShipping.org, in an effort to extend the online shopping season. Statistics at the time showed online shopping peaked on Cyber Monday, generally held the week immediately following Black Friday. Consumers believed they would not receive their online orders in time for Christmas after that date.
The first event was created in two weeks by Knowles. Several hundred merchants participated and media attention was unusually high. In 2009, more than 750 retailers participated, with 350,000 plus sales taking place through the official site www.FreeShippingDay.com. Merchant participation has more than doubled each subsequent year. Knowles talked with TIME magazine blogger Brad Tuttle in 2010 about the role of free shipping as a promotional tool, saying, "I see a trend of free shipping offers around the holidays having a lower threshold than they have in years past...we are seeing more merchants offering free shipping on ALL orders"
Free Shipping Day was featured on NBC's Today Show, Fox Business, CNN and CBS's Early Show, as well as in the New York Times, Real Simple, Better Homes and Gardens, "O" Magazine and more than 70 other media outlets.
In 2010, the third Free Shipping Day began at 12 a.m. EST on Friday, Dec. 17, and ended at 12 a.m. EST, Dec. 18. More than 1,700 merchants from all 50 states participated and the official site saw 317,000 unique visitors. Online shoppers spent $942 million to make Free Shipping Day the third highest spending day of the 2010 holiday season, ultimately boosting online sales 61 percent from 2009.
International Migrants Day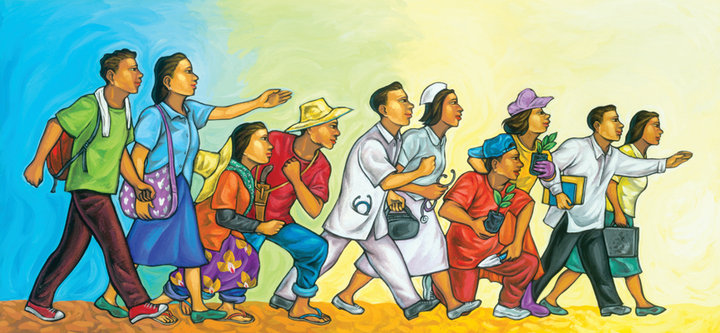 The United Nations' (UN) International Migrants Day is annually held on December 18 to recognize the efforts, contributions and rights of migrants worldwide.
Each year the UN invites governments, organizations, and individuals to observe International Migrants Day by distributing information on the human rights and migrants' fundamental freedoms. People are also invited to share their experiences and contribute to designing action plans to ensure their protection. Organizations actively involved in promoting the day include:
"December 18", a non-governmental organization in special consultative status with the UN.
Radio 1812, an initiative that brings together radio stations to celebrate the day.
Amnesty International.
The International Organization for Migration.
The National Network for Immigrants and Refugee Rights.
Many organizations and communities celebrate the day through various activities to alert the general public on facts about migrants, problems with human trafficking, the lives of migrant workers' children, the plight of refugees and ways in combating racism. Websites, such as www.britkid.org, gives people the opportunity to have a virtual experience of what it is like to come from a migrant background. Lobby groups may also use this day as an opportunity to pressure local public officials to look at issues concerning legalization, immigrant enforcement and migrants' human rights. Special films and documentaries about migrants are also screened or broadcast on this day.
According to a Global Commission on International Migration report in 2005, the number of international migrants increased from 75 million to about 200 million in the past 30 years and migrants could be found in every part of the world. The report also found that the migration could accelerate due to the growing developmental, demographic and democratic disparities that existed between different world regions. Moreover, migration is driven by powerful economic, social and political forces that governments need to acknowledge as a reality.
On December 4, 2000, the UN General Assembly, taking into account the large and increasing number of migrants in the world, proclaimed December 18 as International Migrants. On that day, a decade earlier, the assembly adopted the International Convention on the Protection of the Rights of All Migrant Workers and Members of Their Families. Earlier celebrations of the day can be traced as far back as 1997 when some Asian migrant organizations marked December 18 as the day to recognize the rights, protection, and respect for migrants.
The UN emblem may be found in material promoting International Migrants Day. The emblem consists of a projection of the globe centered on the North Pole. It depicts all continents except Antarctica and four concentric circles representing degrees of latitude. The projection is surrounded by images of olive branches, representing peace. The emblem is often blue, although it is printed in white on a blue background on the UN flag.
National "I Love Honey" Day
"Oh, I wouldn't climb this tree If a Pooh flew like a bee But I wouldn't be a bear then So I guess I wouldn't care then Bears love honey and I'm a Pooh bear."

‐ A.A. Milne
It's National I Love Honey Day! (Please note: I don't know if this is actually a "real" food holiday, but I'm celebrating it anyway!)

I believe a chubby little cubby all stuffed with fluff is celebrating today more than any other willy nilly silly old bear.

Honey is one of the first foods I remember eating. My grandmother used to give us a spoonful whenever our throats hurt or we had tummy aches. The older I got, the more I realized what other incredible health benefits it had. Did you know honey has a natural calming effect, helps with respiratory issues, can heal chapped lips, and is even good on acne, burns, and small cuts because it's an antiseptic? Pretty powerful stuff.

Interestingly enough, honey is a very controversial food in the vegan world. Some vegans are strongly against eating it ‐ after all, the bees are creating honey for themselves. Humans take it away, which is acting in a cruel, selfish, and exploitative manner. Other vegans believe insects don't feel emotional or physical pain the way other animals do. And, bees naturally make honey ‐ it's not something they're being forced to do (like dairy cows who are constantly impregnated for their milk).
The great thing about the age we live in is that there are plenty of honey substitutes for people who want to celebrate today, but without using the real stuff... like Bee Free Honee, which is vegan, and safe for both children (because there's no risk of botulism) and those with allergies. It was created by Katie Sanchez on accident. One day in 1999, she was attempting to make a less sweet version of apple jelly, and the result was something much more thick. Years later, she's reproduced and now selling her "honee" which is made from U.S. apples.
My thoughts? It's better than the best bee‐based honey I've ever had in my life. Without a doubt, it's one of the top three most incredible new products I discovered while eating the year this year. Bee Free Honee has the same consistency and mellow sweetness that traditional honey does, but in my opinion it tastes even better (then again, I'm obsessed with all things apple, so maybe I'm biased). Unless you're really searching for it, you don't taste apple upfront, but when you do notice that quiet flavor note melting in your mouth it's really a breath of fresh autumn air. If you're going to try any of the products I recommended this year... make it this one.
National Regifting Day
Reduce, Reuse, Recycle...Regift
In honor of holiday office parties and the "unique" gifts exchanged at them, the creators of Regiftable.com have declared the third Thursday in December as National Regifting Day.
This date is particularly appropriate since, according to our unscientific research, the third Thursday of December it is the most common day for a holiday office party. And, according to our very scientific research, 4 in 10 regifters (41%) target coworkers as the recipients of their regifts.
Regifting Survey Results 2007
Reasons for regifting have changed
The majority of people (62%) say they regift because they think the item is something the recipient would really like; this is up from 53% who answered similarly in 2005.
More than 4 in 10 people (42%) say that they regift to save money; this is up 27% since 2005 when only 33% claimed to regift for monetary reasons.
Regift recipients are named
About 4 in 10 regifters (41%) named co-workers as the recipients of their regifts.
Family members and friends were also named by 41% each as an answer to the multiple response question.
Other responses included:
Teachers – 18%
Significant other – 12%
Regifting is becoming more accepted
More than half (60%) of Americans think regifting is becoming more accepted.
One in four (25%) of people think regifting is becoming more acceptable because it is a way to save money on holiday expenses.
Another 14% believe that regifting is more acceptable because it is a method of recycling.
Most regift recipients are not offended
More than 4 in 10 (42%) regift recipients said that they don't really care that they were given a regift.
Another 18% of regift recipients said they felt happy or amused to receive a regift.
Less than 10% of regift recipients said they felt cheated or angry to receive a regift.
We'd like to suggest that you bring regifting out of the supply closet and turn your gift exchange into a regifting party. In case you are hesitant to break tradition, you can rest assured that the majority (60%) of people think that regifting is becoming more accepted; the top two reasons are to save some green.
Q: What's slightly used and green all over?
A: A regift, of course!
National Roast Suckling Pig Day
Today is National Roast Suckling Pig Day! During the hectic holiday season, it is difficult to imagine that anyone would actually have the time to roast a pig. It typically takes two days to fully prepare the pig and then to roast it. Nevertheless, roast suckling pigs are an iconic holiday dish, often depicted as the centerpiece of a massive feast.
A suckling pig is a young piglet that has not yet been weaned from its mother. Young piglets are considered a delicacy because their meat is very tender compared to older pigs. A suckling pig can range anywhere from 9 to 20 pounds, depending on how many people you intend to feed.
There are various recipes for suckling pig that can be traced back to Ancient Rome and China. Today, pig roasts are a popular tradition in cultures all around the world. To celebrate National Roast Suckling Pig Day, start gathering the necessary ingredients for the roasted pig centerpiece of your holiday feast!
Get Your Plunger Ready…
...'cause December 18th is Wear a Plunger On Your Head Day. No, I am not making that up. I'm sure someone did, because there's mention of it all over the web, but I never did find any origins for it. Just giddy celebrations of it.
in honor of this day's encouragement of rather unorthodox plunger use you too, can get in on the fun of Wear a Plunger On Your Head Day. I did a little research to help you get started (you're welcome), and here are some of the more interesting choices:
If you are the card-sending type, send ecards to friends and loved ones to mark the date. Postcards.org, for example, is happy to be of service.
If you are the fashionista type, perhaps this headgear will do: the Plunger Hat. As stylish as it is functional, it's just the thing for preventing those annoying head-bobs when you're trying to sleep on the train:
If you're the multi-tasking type, might I suggest combining holidays? December 18th is also Bake Cookies Day. Plunger-shaped cookies, anyone?
If you're a literalist, then by all means, when you're getting ready for the day tomorrow, plunk a plunger on your noggin. Although I would highly recommend using a new and heretofore unused plunger, to avoid any unfortunate name calling...
If none of these options suit your fancy, then by all means be creative and think up your own original way to celebrate the day. And please, drop me a clean comment (family show here, remember) telling me what you came up with.
Have a very happy Wear a Plunger On Your Head Day!