Brew A Potion Day
Hey, it's Brew A Potion Day! "It's time for you to brew a potion for all your near and dear ones to make their day bewitched with fun. Cast the spell and charm them with our magical Potion.
Brew A Potion Day is celebrated annually on January 19 in the United States! It celebrates the knowledge and ability to brew a positive potion!
A potion (from latin potionis, meaning beverage, potion, poison) is a consumable medicine or poison, usually possessing magical properties.
In mythology, a potion is a concoction used to heal, bewitch or poison people, made by a magician, sorcerer or witch. E.g. Love potions make a person fall in love with another (The love potion figures tragically into most versions of the tale of Tristan and Iseult, including Richard Wagner's opera Tristan und Isolde); sleeping potions cause a person to fall asleep (in folklore, this can range from normal sleep to a deathlike trance); and Elixirs are potions which heal/cure any wound/malady (as in C.S. Lewis' The Lion, the Witch, and the Wardrobe).
Creation of potions of different kinds was a common practice of alchemy.
During the 19th Century it was common in certain countries to see wandering charlatans offering potions to heal every disease, ache, etc. These eventually gained reputations as quack medicines. In later years, these became replaced by/known as patent medicines.
Martin Luther King, Jr. Day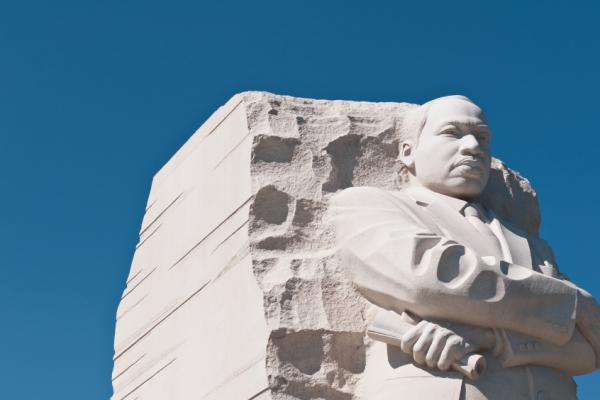 Martin Luther King Day is a federal holiday held on the third Monday of January. It celebrates the life and achievements of Martin Luther King Jr., an influential American civil rights leader. He is most well-known for his campaigns to end racial segregation on public transport and for racial equality in the United States.
Martin Luther King Day is a relatively new federal holiday and there are few long standing traditions. It is seen as a day to promote equal rights for all Americans, regardless of their background. Some educational establishments mark the day by teaching their pupils or students about the work of Martin Luther King and the struggle against racial segregation and racism. In recent years, federal legislation has encouraged Americans to give some of their time on this day as volunteers in citizen action groups.
Martin Luther King Day, also known as Martin Luther King's birthday and Martin Luther King Jr Day, is combined with other days in different states. For example, it is combined with Civil Rights Day in Arizona and New Hampshire, while it is observed together with Human Rights Day in Idaho. It is also a day that is combined with Robert E. Lee's birthday in some states. The day is known as Wyoming Equality Day in the state of Wyoming.
Martin Luther King Day is a federal holiday, but has slightly different names in some states. Non-essential Government departments are closed, as are many corporations. Some schools and colleges close but others stay open and teach their students about the life and work of Martin Luther King.
Small companies, such as grocery stores and restaurants tend to be open, although a growing number are choosing to close on this day. Some compensate by opening on Washington's Birthday instead. Recent federal legislation encourages Americans to give some of their time on Martin Luther King Day as volunteers in citizen action groups. Public transit systems may or may not operate on their regular schedule.
Martin Luther King was an important civil rights activist. He was a leader in the movement to end racial segregation in the United States. His most famous address was the "I Have A Dream" speech. He was an advocate of non-violent protest and became the youngest man to be awarded the Nobel Peace Prize. He was assassinated in 1968.
In 1968, shortly after Martin Luther King died, a campaign was started for his birthday to become a holiday to honor him. After the first bill was introduced, trade unions lead the campaign for the federal holiday. It was endorsed in 1976. Following support from the musician Stevie Wonder with his single "Happy Birthday" and a petition with six million signatures, the bill became law in 1983. Martin Luther King Day was first observed in 1986, although it was not observed in all states until the year 2000. In 1990, the Wyoming legislature designated Martin Luther King Jr/Wyoming Equality Day as a legal holiday.
National Day of Service
January 19 will mark the Rev. Dr. Martin Luther King, Jr. federal holiday. This milestone is a perfect opportunity for Americans to honor Dr. King's legacy through service. The MLK Day of Service empowers individuals, strengthens communities, bridges barriers, creates solutions to social problems, and moves us closer to Dr. King's vision of a beloved community.
After a long struggle, legislation was signed in 1983 creating a federal holiday marking the birthday of Rev. Dr. Martin Luther King, Jr.
In 1994, Congress designated the Martin Luther King Jr. Federal Holiday as a national day of service and charged the Corporation for National and Community Service with leading this effort. Taking place each year on the third Monday in January, the MLK Day of Service is the only federal holiday observed as a national day of service – a "day on, not a day off." The MLK Day of Service is a part of United We Serve, the President's national call to service initiative. It calls for Americans from all walks of life to work together to provide solutions to our most pressing national problems. The MLK Day of Service empowers individuals, strengthens communities, bridges barriers, creates solutions to social problems, and moves us closer to Dr. King's vision of a "Beloved Community."
Dr. King believed in a nation of freedom and justice for all, and encouraged all citizens to live up to the purpose and potential of America by applying the principles of nonviolence to make this country a better place to live—creating the Beloved Community.
The MLK Day of Service is a way to transform Rev. Dr. Martin Luther King, Jr.'s life and teachings into community action that helps solve social problems. That service may meet a tangible need, or it may meet a need of the spirit. On this day, Americans of every age and background celebrate Dr. King through service projects that strengthen communities, empower individuals, bridge barriers, and create solutions.
People of all ages, backgrounds, and abilities can get involved. Just fill in your zip code in the Find a Project box to locate a volunteer opportunity in your community or plan your own project.
Rev. Dr. Martin Luther King, Jr. was a vital figure of the modern era and a pivotal figure in the Civil Rights Movement. His lectures and dialogues stirred the concern and sparked the conscience of a generation. His charismatic leadership inspired men and women, young and old, in this nation and around the world.
Following in the footsteps of his father, in February 1948, at the age of 19, Rev. Dr. Martin Luther King, Jr. entered the Christian ministry and was ordained at Ebenezer Baptist Church in Atlanta. In 1954, upon completion of graduate studies at Boston University, he accepted a call to serve at the Dexter Avenue Baptist Church in Montgomery, Alabama. While there, he was an instrumental leader in the Montgomery Bus Boycott, made famous by the nonviolent resistance and arrest of Rosa Parks. He resigned this position in 1959 to move back to Atlanta to direct the activities of the Southern Christian Leadership Conference. From 1960 until his death in 1968, he also served as co-pastor with his father at Ebenezer Baptist Church. Dr. King was arrested 30 times for his participation in civil rights activities.
While Dr. King preached about justice, empowerment, love and peace, in the final months of his life, his attention was turned to fighting poverty. Sadly, more Americans live in poverty today than during Dr. King's lifetime. Forty-seven million Americans currently fall below the poverty line.
Dr. King was shot while standing on the balcony of the Lorraine Motel in Memphis, Tennessee and died on April 4, 1968. He had gone to Memphis to help lead sanitation workers in a protest against low wages and intolerable working conditions.
National Popcorn Day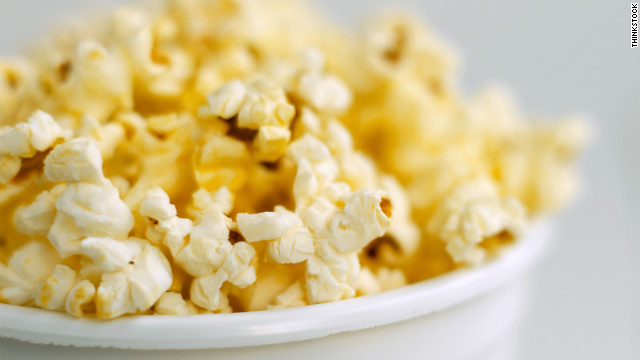 It's National Popcorn Day! Americans eat about 16 billion quarts of popcorn each year (about 51 quarts per person), which makes it one of the most popular snacks in the country. It is also one of the oldest.
First, the sound hits you — "pop, pop, pop" — slow at first, then a firestorm of kernels as they magically transform into billows of crunchy white deliciousness. Next the smell wafts throughout the room, tantalizing your nose and your taste buds. By the time your teeth crunch down on that first bite, you're completely hooked. Popcorn is an irresistible treat. Try keeping a bowl to yourself during family movie night, or buying a small bucket at the movie theater. Before you know it, everyone is grabbing a handful. Popcorn is a simple, tasty treat on its own, but it also lends itself to a variety of toppings; butter, sugar, cinnamon, caramel, a sprinkle of smoked paprika, even chocolate! Popcorn provides a perfect canvas for your sweet and salty cravings.
So what makes popcorn "pop"? The secret is in the kernel. Popcorn comes from a certain variety of maize that produces small kernels with a hard outer shell. These kernels cannot be chewed without a good chance of cracking your tooth. To get to the fluffy edible part, you must heat the kernel, which turns the moisture within into steam. When the outer shell has reached its pressure point it bursts, releasing the soft inner flake and creating what we recognize as popcorn.
The popcorn variety of maize was domesticated by Pre-Columbian indigenous peoples by 5000 B.C.E. It is a small and harder form of flint corn, most commonly found in white or yellow kernels. The stalks produce several ears at a time, though they are smaller and yield less corn than other maize varieties. The "pop" is not limited exclusively to this type of maize, but the flake of other types is smaller by comparison. Popcorn likely arrived in the American Southwest over 2500 years ago, but was not found growing east of the Mississippi until the early 1800s due to botanical and environmental factors. Today the Midwest is famous for its "Corn Belt," but prior to the introduction of the steel plow during the 19th century, soil conditions in that region were not suitable for growing corn.
Evidence of popcorn's first "pop" did not appear until the 1820s, when it was sold throughout the eastern United States under the names Pearl or Nonpareil. Its popularity quickly began to spread throughout the South and by the 1840s popcorn had started to gain a foothold in America. Prestigious literary magazines like New York's Knickerbocker and the Yale Literary Magazine began referencing popcorn. By 1848, the word "popcorn" was included in John Russell Bartlett's Dictionary of Americanisms. Bartlett claimed that the name was derived from "the noise it makes on bursting open."
One of the earliest recipes for popping corn came from Daniel Browne during the 1840s. His method required one to "Take a grill, a half pint, or more of Valparaiso or Pop Corn, and put in a frying-pan, slightly buttered, or rubbed with lard. Hold the pan over a fire so as constantly to stir or shake the corn within, and in a few minutes each kernel will pop, or turn inside out." He adds that salt or sugar can be added while the popcorn is still hot. The problem with this method was that butter tended to burn before reaching a high enough temperature and lard produced popcorn that was soaked with grease. It wasn't until the second half of the nineteenth century that an efficient method for popping corn was developed. These newly invented "poppers" were made from boxes of tight wire gauze attached to a long handle; they were meant to be held over an open flame. Poppers offered several benefits, including the ability to contain the popped kernels while also keeping hands away from an exposed flame. Over the years, many improvements were made to the original popper prototype, which made the snack even more accessible to the masses.
As popcorn grew in popularity, it began to appear in all sorts of variations. Louis Ruckheim came up with the first version of Cracker Jack, made from popcorn, peanuts and molasses, during the late 1890s. There are several different stories surrounding how the snack first got its name, but it undoubtedly derived from a popular slang term during the era, meaning "excellent" or "first rate."
Popcorn's mass appeal was brought to new heights thanks to movie theaters. Surprisingly, theater owners were not on board with popcorn sales in the beginning. They thought it might create an unnecessary nuisance in addition to requiring expensive changes, like installing outside vents to rid the building of smoky popcorn odors. Hawkers, seeing the potential in popcorn sales, took matters into their own hands and began selling popcorn and Cracker Jack while walking up and down the theater aisles. The Depression eventually changed the minds of theater owners, and they began to view it as a small luxury that patrons could afford. Unlike most treats, popcorn sales actually rose during the Depression. Instead of installing indoor concession areas, theaters charged outside vendors a dollar a day to sell popcorn from outdoor stands. In 1938 Glen W. Dickson, the owner of several theaters throughout the Midwest, began installing popcorn machines in the lobbies of his theaters. The construction changes were costly, but he recovered his investment quickly and his profits skyrocketed. The trend spread quickly. Can you imagine walking into a movie theater today without the scent of popcorn welcoming you inside? I sure can't.
Recently the GMO debate has gained steam here in the U.S., particularly when it comes to corn. The majority of corn grown in the United States is genetically modified. According to Jeffrey Smith, a GMO expert, the popcorn variety of corn has not yet been genetically modified. This means there is no genetically modified popcorn currently available on the market. Interesting that after all of these years, we're still enjoying popcorn grown from the same seeds our ancestors used.
National Tin Can Day
On January 19, 1825, Ezra Daggett and Thomas Kensett received the U.S. tin can patent. But prior to this, the original tin can patent was received by a British merchant, Peter Durand, in 1810. It was alleged that the tin canning process was developed, not by Durand, but by Frenchman Philippe de Girard. Girard went to London and used Durand to patent his idea. The canning concept came from the French inventor Nicholas Appert in 1809. It was based on his experimental food preservation work in glass containers.
However, Durand did not continue food canning but sold his patent two years later to two Englishmen, Bryan Donkin and John Hall. These men refined the process and established the world's first commercial canning factory in London. By year 1813, they produced their first canned goods for the Royal Navy
Tin cans nowadays are not really made of whole tin. They are usually made of tin-coated steel or aluminum. Meanwhile, the term implies the almost exclusive use of tinplate steel in cans until the second half of the 20 century. The use of aluminum cans started in 1957. Aluminum is less costly than tin-coated steel but gives the same corrosion-resistance. It also has greater malleability than steel making its manufacture easier.
The first practical can opener was designed 50 years after the first tin can was manufactured. Long ago, you had to use a knife, chisel or rock to open the can and enjoy the delicious content.
Make a new recipe using canned foods. Look for recipes on the web.
Help save the environment! If you recycle just one tin can, you will save energy enough to power a television for 3 hours.
Spread the word about Tin Can Day and the importance of recycling tin cans.
Explore your creativity by making tin can crafts. You can have as many ideas as you want, such as painted or covered tin can vases, tin can utensil and pencil holders, drawer organizers and many more.
Play with your child using tin can as telephone. Make a hole on two cans, connect them using a string and voila, you made your own phone!
Research more about tin can facts and better ways of recycling.