Beer Can Appreciation Day
Beer Can Appreciation Day is celebrated on January 24th of each year. The staff at National Whatever Day were unable to discover the origin of Beer Can Appreciation Day.

A Beer can is a metal container designed to hold a fixed portion of beer and are made of aluminum or tin-plated steel.

Beginning in the 1930s, after an established history of success with storing food, metal cans were used to store beverages—first with beer and then not long after that sodas with their higher acidity and somewhat higher pressures. The key development for storing beverages in cans was the interior liner, typically plastic or sometimes a waxy substance, that helped to keep the beverage's flavor from being ruined by a chemical reaction with the metal. Another major factor for the timing was the end of Prohibition in the US at the end of 1933.

Canned beverages were factory-sealed and required a special opener tool in order to consume the contents. Cans were typically formed as cylinders, having a flat top and bottom. These would become known as "punch top" cans, they required an opener, typically a wedge shaped metal cutter known as a church key that latched onto the top rim for leverage where lifting it by hand would cut a triangular opening at the top edge of the can. A small second hole was usually punched at the opposite side of the top in order to let air in, allowing the beverage to flow freely.

In the mid-1930s, some cans were developed with caps so that they could be opened and poured more like a bottle. These were called "cone tops", as their tops had a conical taper up to the smaller diameter of the cap. Cone top cans were sealed by the same crimped caps that were put on bottles, and could be opened with the same bottle-opener tool. There were three types of conetops: high profile, low profile, and j-spout. The low profile and j-spout were the earliest, dating from about 1935. The "crowntainer" was a different type of can that was drawn steel with a bottom cap. These were developed by Crown Cork & Seal (now known as Crown Holdings, Inc.), a leading beverage packaging and beverage can producer. Various breweries used crowntainers and conetops until the late 1950s, but many breweries kept producing the simple cylinder-cans.

The popularity of canned beverages was slow to catch on, as the metallic taste was difficult to overcome with the interior liner not perfected, especially with more acidic sodas. But one significant advantage that cans had over bottles is that they were discarded after use, unlike the deposit typically paid for bottles and not reimbursed until after consumers returned the empties back to the store. For the distributors, flat-top cans were more compact for transportation and storage, with cans also weighing less than bottles. By the time the US entered World War II, cans had gained only about ten percent of the beverage container market. And this was brought drastically down during the war to accommodate strategic needs for metal.

In 1959, Ermal Fraze devised a can-opening method that would come to dominate the canned beverage market. His invention was the "pull-tab". This eliminated the need for a separate opener tool by attaching an aluminium pull-ring lever with a rivet to a pre-scored wedge-shaped tab section of the can top. It was like having an opener tool built into every can. The ring was riveted to the center of the top, which created a wedge opening long enough so that one hole served to both let the beverage flow out while air flowed in. Into the 1970s, the pull-tab was widely popular, however its popularity came with a significant problem as people would frequently discard the pull-tabs on the ground as litter. One technique that avoided littering was to drop the pull-tab into the drink. The littering problem was also addressed by the invention of the "push-tab".

Used primarily on Coors Beer cans in the mid-70s, the push-tab was a raised circular scored area used in place of the pull-tab. It needed no ring to pull up. Instead, the raised aluminium blister was pushed down into the can, with a small unscored piece that kept the tab connected after being pushed inside. Push-tabs never gained wide popularity because while they had solved the litter problem of the pull-tab, they created a safety hazard where the person's finger upon pushing the tab into the can was immediately exposed to the sharp edges of the opening. (An unusual feature of the push-tab Coors Beer cans was that they had a second smaller push-tab at the top as an airflow vent—a convenience that was lost with the switch from can opener to pull-tab.)

The safety and litter problems were both eventually solved later in the 1970s with the invention of the non-removing "pop-tab". The pull-ring was replaced with a stiff aluminium lever, and the removable tab was replaced with a pre-scored round tab that functioned similarly to the push-tab, however the raised blister was no longer needed as the riveted lever would now do the job of pushing the tab open and into the interior of the can.

In 2008, an aluminium version of the crowntainer design was adopted for packaging Coca-Cola's Caribou Coffee beverage. In 2004, Anheuser-Busch adopted an all-aluminum bottle for use with Budweiser and Bud Light beers.


Global Belly Laugh Day
People all over the world celebrate January 24 as Global Belly Laugh Day to commemorate and remember past laughs and to experience the benefits of happiness by connecting with new laughs. A hearty laugh is extremely important as it not only makes the anxiety and anger fade away but also enhances self-esteem, optimism and health. We all know how good it feels to laugh but only few of us have the knowledge about its therapeutic benefits.
Laughing is often a spontaneous reaction and every person should create an opportunity to laugh in order to avoid the gloomy situations and make his or her day happy and bright. Even though Global Belly Laugh Day was initially created to spread the awareness and importance of laughing benefits, today people are celebrating it all over the world with lots of smiles and amusement. Whether you want to boost your positive outlook or enhance your connections with people, whatever the reason might be, just go ahead and enjoy this day with great enthusiastic spirit.
To face the day-to-day challenges in an amenable way, having sense of humor is very important for every person. A simple smile builds strong human relationships and works wonders on all age groups from small children to aged persons. It is a wonder tool to overcome the stress, tension, anger, irritation, depression and psychological disorders.
Improves the functioning of immune system, increases the pain tolerance and adds great health benefits. Moreover laughing for just 10 to 15 minutes burns an average of 50 calories and a just 15 seconds laugh adds two days to your life. It is a proven fact that humor in children has tremendously increased their intelligence, creativity, self-esteem and problem solving capabilities.
National Compliment Day
National Compliment day is being commemorated on January 24th every year.
National Compliment day has become very special nowadays! It is being celebrated in the most parts of the world apart from the USA. The day represents a positive tone. A positive atmosphere is much important in a workplace. If a workplace turns monotonous without giving considerable notice to its development then work cannot be done in a proper manner. Compliment day brings friendliness to all. It gives fame for work. It brings positive hopes among employees. Giving a compliment for anyone's work is a great way of rendering positive feelings towards good work. If a man or woman gets a compliment for his/her work then he/she will get significant support to do fine tuned work more and more.
Good Tips to Celebrate National Compliment Day:
Always be fair to offer praise, which should be honest. Giving honest praise is the most important thing to create harmony on your mutual relationship. Do not flatter anyone. Flattery turns you into a fool. If you flatter someone unnecessarily he/she may break off your friendship or relationship forever.
Offer compliments on the right time:
It is always better to wait for the right time to come before you make any praise or compliment to someone on this day. You may remember good work done by that particular person in the past and offer compliment to him/her on this day. Rhythmic manner of praising is applicable here. It means – you should not offer compliments to someone without any context. Wait for the context to come to your way and offer a compliment to him/her at that moment.
Offer specific compliment:
Do not offer vague flattery to anyone on this day. Find a specific reason for praising and then offer a compliment that exactly suits. If you say someone's dress is looking good say why the particular dress is good to him or her. Do not simply say, "You are looking nice." It means offer a compliment with the description that suits to your compliment to him or her. Offering specific compliments always helps you to be perfect from your side. However, people do not like wide ranging compliments. But if you find something specific and praise someone, he or she will rely on your saying, because you have given good attention to him or her.
The benefits of National Compliment Day activities:
Compliments always help people to be positive in his or her attitude. It is actually a day of being positive. The day reminds us to be positive and say positive to anyone. The sense of positivity empowers optimism and optimism helps us to live in a better way.
Trust is a matter of having good attitude to someone. Trust comes from compliments. When you offer compliments to someone the trust factor between you will increase a lot.
Constructive qualities among colleagues:
Offering compliments is necessary among colleagues, in the work place that helps to build up a constructive quality. Constructive quality is essential for the development in the workplace, which impacts positively on the output.
The sense of feeling great is very important while working. Feeling great is like a tonic of working good.
National Compliment Day is to celebrate worldwide to have a great bond of friendly atmosphere, particularly in the work place.
National Eskimo Pie Patent Day

January 24 is Eskimo Pie Patent Day
Eskimo Pie, America's first chocolate covered ice cream bar, was invented by Christian Kent Nelson in his home laboratory in 1920. Nelson patented his invention and the ice cream bar quickly rose in popularity in America. By 1922, Nelson was earning $2000 per day in royalties on his product.
Christian K. Nelson was born on March 12, 1893, in Gunstrup, Denmark, to Pedar Nelson and Margerethe Madesen Nelson. While Nelson was an infant, the seven Nelson children and their parents emigrated to the United States. The dairy farming family settled in Illinois, Wisconsin, and finally in Iowa in 1903. In Onawa, Iowa, Nelson opened a small confectionery shop near the high school where he worked as a teacher.
The inspiration for the invention of Eskimo Pie was a boy's indecision in Nelson's confectionery store in 1920. A boy started to buy ice cream, then changed his mind and bought a chocolate bar. Nelson inquired as to why he did not buy both. The boy replied, "Sure I know-I want 'em both, but I only got a nickel." For weeks after the incident, Nelson worked around the clock experimenting with different methods of sticking melted chocolate to frozen ice cream until he found cocoa butter to be the perfect adherent.
Immediately, he produced 500 ice cream bricks with a chocolate candy coating. The "I-Scream Bars" were a hit at the local village fireman's picnic and Nelson began searching for companies to manufacture his new product.
On July 13, 1921, Nelson and chocolate maker Russell C. Stover entered into a joint agreement (other image) to market and produce the product. It was decided the name would change from Nelson's "I-Scream Bar" to "Eskimo Pie". In the hand-written agreement composed the same day the two met for the first time, the entrepreneurs agreed to "coat ice cream with chocolate [sic] divide the profits equally." They decided to sell the manufacturing rights to local ice cream companies for $500 to $1000, plus royalties on each Eskimo Pie sold.
Nelson and Stover began their business venture with an advertising campaign in Des Moines, Iowa. The first 250,000 pies produced were sold within 24 hours. By spring 1922, 2,700 manufacturers sold one million Eskimo Pies per day.
On January 24, 1922, the United States granted patent number 1,404,539 for the Eskimo Pie. Nelson's patent applied to any type of frozen material covered with candy. Nelson also had the name "Eskimo Pie" trademarked. Initially, even the word "Pie" in a brand name frozen treat was covered by this trademark. The breadth of the patent was detrimental to Eskimo Pie because of growing legal costs associated with its defense.
Russell Stover sold his share of the company in 1922. Because of the cost of litigation, high salaried salesmen, and difficulties in collecting royalties, the company was sold in 1924. Eskimo Pie became a subsidiary of United States Foil Company, the supplier of the Eskimo Pie wrapper. Headed by R.S. Reynolds, Sr., the company later became known as Reynolds Metals Company.
In 1925, dry ice was invented. Nelson was eager to find a way to make buying Eskimo Pie as easy as buying another snack from a vendor. Nelson began to market thermal jugs with dry ice supplied with Eskimo Pies to vendors without access to a freezer. This increased visibility and distribution and made Eskimo Pie an "impulse" item.
The patent litigation continued until October 3, 1929, when the U.S. Circuit Court of Appeals upheld the decision of the lower courts declared that the 1922 patent was invalid, due to "lack of invention." Eskimo Pie resembled an earlier product that also called for ice cream with cocoa butter dipped in chocolate. The judge declared that Nelson had merely changed the shape for an existing product. Even his trademark on the work "pie" was invalidated, as the judge said the word had a wide variety of use.
Nelson retired to California and assigned his royalties to his wife, Myrtle Skidmore "Skid" Nelson. However, Nelson, reportedly "bored," came out of retirement in 1935 to rejoin Eskimo Pie and work on new products. Nelson continued to create ice cream innovations such as ice patties and colored ice cream holiday centers within Eskimo Pie products.
In 1955, Nelson was awarded a patent for his Eskimo Machine. The machinery squeezed out ice cream of the correct dimensions which was then cut into bars. This process was faster than the older method of molding the ice cream bar.
After a decline in sales during the Great Depression, Eskimo Pie received a boost from sales to the United States armed forces during World II. Rising commodity prices in the post war era forced the company to reduce the size of the product. However, the distinct foil wrapper remained the same. Nelson officially retired from Eskimo Pie in 1961 as vice-president and director of research. Surviving his wife by one year, he died March 8, 1992.
In 1992, Eskimo Pie became independent of Reynolds' Metals. The company continues to market dozens of shapes, sizes, and types of frozen treats. The brand name Eskimo Pie continues to have strong consumer recognition and has appeared in cartoons, movies, and even in Funk and Wagnall's Dictionary.
National Lobster Thermidor Day
National Lobster Thermidor Day is January 24th.
Ok so for most of the free world what the hell does that exactly mean? Let us give you a bit of a history lesson real fast, then we can get into just how delicious this dish is.
First off, Lobster Thermidor is a French dish consisting of a creamy mixture of cooked lobster meat, egg yolks, and cognac or brandy, stuffed into a lobster shell, and optionally served with an oven-browned cheese crust, typically Gruyère. The sauce must contain mustard (typically powdered mustard).
Lobster Thermidor was created in 1894 by Marie's, a Paris restaurant near the theatre Comédie Française, to honour the opening of the play Thermidor by Victorien Sardou. The play took its name from a summer month in the French Republican Calendar, during which the Thermidorian Reaction occurred, overthrowing Robespierre and ending the Reign of Terror.
Due to expensive and extensive preparation involved, Lobster Thermidor is usually considered a recipe primarily for special occasions.
National Peanut Butter Day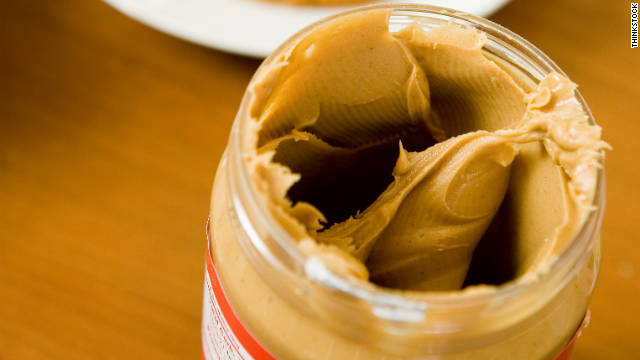 According to statistics, peanut butter is a staple in over 90 percent of American households. The average person eats more than six pounds of peanut products each year. Women and children prefer creamy peanut butter, while most men go for the chunky variety. January 24 is National Peanut Butter Day.
A doctor in St. Louis created peanut butter in 1890 as a remedy for bad teeth. It became very popular with the doctor's patients, but the oil often separated from the grainy solids. In 1933, a California packer was able to homogenize the peanuts into a spreadable butter.
Peanut butter is a food paste made primarily from ground dry roasted peanuts. Peanut butter is mainly used as a sandwich spread, sometimes in combination with other spreads such as in the peanut butter and jelly sandwich. The United States and China are leading exporters of peanut butter.
Peanut butter is included as an ingredient in many recipes, especially cookies and candies. Peanut butter goes well with other foods such as chocolate, oatmeal, cheese, cured meats, savory sauces, and various types of breads and crackers.
Peanut butter is often combined in a sandwich with jelly. However, jelly is not the only ingredient that people combine with peanut butter. Some people combine peanut butter with pickles, mayonnaise, olives, onion, horseradish, bacon, Marmite, or Vegemite in a sandwich. Elvis is said to have liked sandwiches made with peanut butter, banana and bacon while Hemingway is said to have liked thick onion slices in a peanut butter sandwich.
Tidbits about peanut butter
It takes 550 peanuts to make a 12 ounce jar of peanut butter.
Peanuts are cholesterol free and an excellent source of protein.
The high protein content in peanut butter is what causes peanut butter to stick to the roof of your mouth.
Unusual uses for peanut butter
By placing a medium amount of peanut butter inside the opening of a hollow sturdy chew toy, it is easy to create a toy that will keep a dog occupied for as long as an hour. Most dogs enjoy the challenge of reaching the peanut butter with their tongue and extracting it.
A common, simple outdoor bird feeder can be made by coating a pine cone once with peanut butter, then again with birdseed.
The oils found in peanut butter are known to allow chewing gum to be removed from hair.
Just by eating a tablespoon full of peanut butter is known to help lower high blood sugar in diabetic patients.
To celebrate National Peanut Butter Day, eat some peanut butter or use it in other ways.
Talk Like A Grizzled Prospector Day
Dagnabbit if it isn't time again for some authentic frontier gibberish. That's right, January 24th is Talk Like a Grizzled Prospector Day! Never heard of it, you say? Well don't sit there bein' a sidewindin', hornswaggling, bush-whacker. Read on to learn more about this fun celebration of a seminal moment in California history.
Many people have heard of the California Gold Rush but don't know too many of the details. It all started on January 24, 1848 when a man named James Marshall, foreman of a lumber mill being built for John Sutter, found some shiny metal near the intersection of the American and Sacramento Rivers in Northern California. He took his find to his boss, who tested it and discovered it was gold. The two men tried to keep it quiet but rumors soon spread and opened up a flood of treasure seekers to the area all hoping to strike it rich. The Gold Rush brought men from around the world to the small town, including from places as far away as Australia, China and Peru.
At first, they say, you could practically just pick up gold nuggets straight from the ground. Excavation became increasingly more difficult as more miners came to the area and, even then, the primary requirement for success seemed to be luck. The competition for gold was fierce, and the rules were few, which led to a rough and somewhat brutal society.
The forty-niners, as they were soon to be called, had a great effect on the development of California. The city of San Francisco grew from 200 residents to nearly 36,000 within three years. By 1854 more than 300,000 people had made their way to California, one of about every 90 people then living in the U.S. This great influx led to the construction of roads, schools, churches and railroads, as well as increased international shipping in the area. As a result, the Gold Rush helped California develop its reputation as a place where fortunes are made and anything can happen. It remains known as the Golden State to this day.
Get yerself ready for the big day by pickin' up some genuine Prospector Talk.
Hornswaggler - A dirty, thieving swindler.
Bushwhacker - One of the roughest, toughest outlaws around who just waits fer ya to pass by so's they can jump on ya.
Californee - The best darn state in the Union.
By cracky - Sumpthin that's awful important and needs to be done right now.
Dadgum - What you say when you're mighty annoyed at sumphtin or someone. Makes a right nice change from Dagnabbit and Goldurn.
Confounded - What ya say when things just don't make no sense. Also comes in handy when you stub your toe.
Varmint - a small animal or a person you don't care for very much.
Consarn it! - Sumpthin a real lady would never say.
Sockdolager - What done settle the matter once and for all.
Sidewinder - The kind of low down snake that will come on all nice like just so's he can jump your claim.