This week marks the somber 28th anniversary of the accident that killed seven astronauts aboard NASA's space shuttle Challenger less than two minutes into their flight, as millions of people around the world were watching.
Challenger launched on its 10th mission on Jan. 28, 1986. A mere 73 seconds after liftoff, live television coverage showed the shuttle break apart and disappear from view. Here is an overview of what happened, how, and the consequences for NASA.
Who were the crew members?
The seven-astronaut crew of Challenger's STS-51L mission consisted of commander Francis "Dick" Scobee, pilot Mike Smith, mission specialists Judy Resnik, Ellison Onizuka and Ron McNair, and payload specialists Greg Jarvis and Christa McAuliffe.
Commander Scobee had first flown as a pilot on Challenger's STS-41C mission, which launched April 6, 1984. A veteran of the Vietnam War, Scobee had been selected as an astronaut candidate in 1978. He was 46 at the time of his death.
Pilot Mike Smith was selected as an astronaut candidate in 1980 and was set to make his first spaceflight on Challenger's STS-51L mission. Smith was also assigned to pilot the future space shuttle mission 61-N, which at the time was scheduled to launch in the fall of 1986.
Smith's voice saying "Uh-oh" was the last thing heard on the crew's voice recorder, just before NASA's Mission Control in Houston lost telemetry data from the shuttle. Smith was 40.
Judy Resnik first flew as a mission specialist on the STS-41D mission – the maiden flight of the space shuttle Discovery. Resnik, who had been selected as an astronaut candidate in 1978, was the second American woman in space. She was 36.
Mission specialist Ellison Onizuka made his first spaceflight on the shuttle Discovery's STS-51C mission, which launched Jan. 24, 1985. Onizuka had been selected as an astronaut candidate in 1978 and went on to log 74 hours in space. He was 40.
Ron McNair previously flew as a mission specialist on Challenger's STS-41B mission, which launched Feb. 3, 1984. From that flight, McNair logged a total of 191 hours in space. McNair, who was the second African-American to fly in space, was 35.
Payload specialist Greg Jarvis was making his first spaceflight on Challenger's STS-51L mission. Jarvis had been selected by NASA as a payload specialist candidate in 1984. He was 41.
Christa McAuliffe was selected on July 19, 1985, as NASA's first educator astronaut under the agency's Teacher in Space Project. McAuliffe, who was 37, taught social studies at Concord High School in New Hampshire. As a civilian and teacher, McAuliffe brought extra public interest to the Challenger mission. Many schoolchildren were watching the TV broadcast of the flight to cheer her on.
Where and when did the accident occur?
Challenger's STS-51L mission was the first shuttle liftoff scheduled for Launch Pad 39B at NASA's Kennedy Space Center in Cape Canaveral, Fla. After several technical and weather-related delays, Challenger launched at 11:38 a.m. EST on Jan. 28, 1986.
Analysis later showed that a seal, called an O-ring, on the shuttle's right solid rocket booster had failed at liftoff, allowing pressurized hot gas to escape from inside the booster. This vaporized material impinged on the strut connecting the solid rocket booster to the shuttle's huge orange external tank, causing both pieces of hardware to break down.
About 72 seconds into Challenger's flight, there was a massive, almost explosive, burning of the hydrogen that was streaming from the failed tank bottom, combined with liquid oxygen leaking from a part of the fuel tank known as the intertank. Under severe aerodynamic loads, the space shuttle Challenger broke apart over the Atlantic Ocean one second later, or one minute and 13 seconds after launch. [Remembering Challenger: NASA to Mark Space Tragedy Anniversaries]
In video footage of the catastrophe, several large sections of the shuttle can be identified, including the main engine and tail section with the engines still burning, one of the orbiter's wings, and the forward fuselage with a trail of umbilical lines that had been pulled loose from the payload bay.
What led to the accident?
After studying the disaster, a review board determined that exceptionally cold weather contributed to the failure of the O-ring seal. NASA concluded that the shuttle is not safe to fly at such cold temperatures.
While the precise timing of the crew's death is unknown, some of the astronauts may have survived the initial disintegration of the spacecraft. Ultimately, however, none survived the impact of the crew cabin hitting the Atlantic Ocean.
Fragments of the orbiter, including the crew compartment, were eventually recovered off the coast of central Florida.
Could Challenger's crew have escaped?
The space shuttle does not have a launch escape system, so the astronauts onboard Challenger would have been unable to safely abandon the orbiter during its breakup.
Following the Challenger catastrophe and, 17 years later, the loss of the space shuttle Columbia and its crew, the possibility of implementing launch escape systems, including ejector seats and tractor rockets, was examined. Ultimately, however, none was put into action.
What happened in the aftermath?
The loss of Challenger and its seven-astronaut crew shone a very public light on NASA and the risks involved with human spaceflight. Media coverage of the launch was extensive due to the involvement of McAuliffe, the agency's first educator astronaut.
The Challenger disaster halted NASA's space shuttle program for almost three years as the agency investigated the causes of the accident. During that time, NASA worked to implement suggestions from the Rogers Commission – the presidential panel charged with studying Challenger's doomed STS-51L mission.
In a 225-page report that was published June 9, 1986, the Rogers Commission meticulously documented the physical and organizational causes of the in-flight catastrophe. The commission found issues in NASA's decision-making processes and construction flaws in O-rings and the shuttle solid rocket boosters.
The commission offered nine main recommendations, and NASA's space shuttle program saw a 32-month hiatus as the agency implemented changes and reformed launch procedures. Space shuttle flights resumed Sept. 29, 1988, with Discovery's STS-26 mission.
The space agency would not see another disaster until Feb. 1, 2003, when seven astronauts lost their lives as the space shuttle Columbia broke apart during its return from its STS-107 mission.
Daisy Day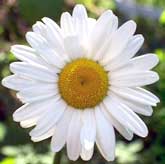 Daisy Day is celebrated annually on January 28 in the United States! Happy Daisy Day everyone! On this day we are encouraged to remember the daisy!
It's Daisy Day! Celebrate the beauty of the Daisies that symbolize innocence and purity.
It is thought that the name "daisy" is a corruption of "day's eye", because the whole head closes at night and opens in the morning. Chaucer called it "eye of the day". The Latin name for daisy comes from the word bellus, which literally means beautiful.
Daisy is also a common girl's name and is a nickname for girls named Margaret.
Bellis perennis has astringent properties and has been used in folk medicine. Definition of astringent: An astringent (also spelled adstringent) substance is a chemical that tends to shrink or constrict body tissues, usually locally after topical medicinal application. The word "astringent" derives from Latin astringere, meaning "to bind fast". Two common examples are calamine lotion and witch hazel. Some information says its leaves and petals are edible and it can also be brewed as a tea to sooth sore throats and stomach aches.
Data Privacy Day
Data Privacy Day is celebrated internationally on January 28th of each year. The purpose of Data Privacy Day is to raise awareness and promote data privacy education. It is currently 'celebrated' in the United States, Canada, and 27 European countries.
Data Privacy Day's educational initiative originally focused on raising awareness among teens and young adults about the importance of protecting the privacy of their personal information online, particularly in the context of social networking. The educational focus has expanded over the past four years to include families, consumers and businesses. In addition to its educational initiative, Data Privacy Day promotes events and activities that stimulate the development of technology tools that promote individual control over personally identifiable information; encourage compliance with privacy laws and regulations; and create dialogues among stakeholders interested in advancing data protection and privacy. The international celebration offers many opportunities for collaboration among governments, industry, academia, nonprofits, privacy professionals and educators.
The Convention for the Protection of Individuals with regard to Automatic Processing of Personal Data was opened for signature by the Council of Europe on January 28, 1981. This convention is currently in the process of being updated in order to reflect new legal challenges caused by technological development. The Convention on Cybercrime is also protecting the integrity of data systems and thus of privacy in cyberspace. Privacy including data protection is also protected by Article 8 of the European Convention on Human Rights.
On January 26, 2009, the United States House of Representatives passed House Resolution HR 31 by a vote of 402–0, declaring January 28 National Data Privacy Day. On January 28, 2009, the Senate passed Senate Resolution 25 also recognizing January 28, 2009 as National Data Privacy Day. The United States Senate also recognized Data Privacy Day in 2010 and in 2011.
Data Privacy Day 2012 occurred on January 28, 2012. The celebration within the United States and Canada was coordinated and promoted by the National Cyber Security Alliance.
Fun at Work Day
Not all are privileged to do work that they love to do. This seems to be possible only for the children of rich families. A majority of the world's populace study a course just to get a college diploma which will entitle them to work. In many occasions, especially for those living in third world countries, to finish schooling, one has to do part time jobs. Fun at Work Day is always celebrated on the 28 of January each year.
There is no record as to the origin of this day. The work force and even employers understand though the need for this special day. It has been found that having fun at work develops a positive staff culture. It improves teamwork by boosting morale and motivation among members.
It also is a good staff retention strategy and cuts on hiring and training cost. Assured of the employees' work satisfaction and loyalty, it opens the door for a company to have personnel who are creative and problem solvers. At the end of the day, productivity and performance is enhanced making it possible for any company to earn more.
Enjoying work needs the support of the company to be successful. This can be done through two ways: first, through the initiative of the employees; and, second, through activities supported by the company. In the former, personalizing workplace is a good start. Socializing with coworkers after
work hours, such as, gym workouts, sports activities or simply dining out, can add fun to working.
The company, on the other hand, promote fun at work through organized events, such as, having annual company outings, out-of-town team building activities and allocating a social hour for birthday celebrants of the month. At times, companies fund a monthly buddy date for an officer and a staff to enable them to know the employee's dissatisfaction, if any.
National Blueberry Pancake Day
Time to flip out! January 28 is National Blueberry Pancake Day.
There's something special about a day that begins with pancakes. Their warmth and sweetness really sets the right tone. Historically, pancakes started out simply no funky flavors or special toppings. Today, everything from bacon to bits of chocolate can be added to the batter.
Pancakes rose in popularity in Europe when Catholicism dominated the continent. During Lent, eating eggs and fat was forbidden, but back then, pancake recipes consisted only of milk and flour. In the Medieval era, pancakes became particularly popular on Shrove Tuesday and remain so to this day.
Fast forward to present day, and pancakes are made from a simple batter of eggs, milk, a leavening agent and fat. The leavening agent helps ensure you'll have light and fluffy pancakes but a few simple tricks can aid in that area as well. Don't over-mix your batter, it'll result in tough and chewy pancakes. And, if you can, let your batter rest for a bit before hitting the griddle. Once you see bubbles form on the top side of your cooking pancake, you know it's ready to turn.
Now for the blueberry part. These can be added to the batter before you start cooking, but you'll likely get blue-ish pancakes which isn't especially appealing. Instead, add them onto an already cooking pancake before you flip it. This way you can space the blueberries out evenly.
You can use fresh or frozen blueberries for pancakes, just make sure they're thawed and dry.
Did you know?
Pancakes have featured in cookbooks since 1439.
The French pancake is called a crêpe. It is thin and crispy and often served with sweet or savory fillings.
Blinis are pancakes from Russia that are served with caviar and sour cream or folded over and filled with cream cheese or jam!
The world's largest pancake was cooked in Rochdale in 1994. It was 15 meters in diameter and had an estimated 2 million calories
Ralf Laue holds the world's pancake tossing record. He flipped a pancake 416 times in just two minutes!
Blueberry Health Benefits:
With just 80 calories per cup and virtually no fat, blueberries offer many noteworthy nutritional benefits.
According to nutrition expert, Tina Ruggiero, M.S., R.D., L.D., blueberries, as part of a healthy diet and exercise plan, help reduce risk factors for cardiovascular disease, such as the accumulation of belly fat.
According to the USDA Human Nutrition Research Center on Aging, laboratory studies show a diet including blueberries may improve motor skills and reverse the short-term memory loss that comes with aging or age-related diseases such as Alzheimer's.
National Kazoo Day


Do you kazoo? If so, today is your lucky day. It's National Kazoo Day. This annual event, usually celebrated on January 28th during National Kazoo Week, was founded by Chaplin Willard Rahn.
All About Kazoos
Folks have been hummin' on kazoos ever since they were invented back in the 1840's. Originally made to disguise one's voice, today's pocket-sized musical instruments are made out of a variety of materials including metal, wood or plastic.
And just in case you've never tried one, you don't have to be a classically trained musician to become an expert kazooer either. Carefully put the kazoo up to your lips and blow, or rather, hum! While beginners have the tendency to blow – experts know humming is the key to kazooing success!
How to Celebrate National Kazoo Day
The Original American Kazoo Company in Eden, New York, is the only remaining metal kazoo factory in North America. The company is still hummin' along, making the submarine-shaped kazoos just liked they used to in the early 1900's. Today, folks can stop by and watch the kazoos being made on the original equipment or can even make their very own kazoo for about $2! Open all year long, hours for the factory, museum and gift shop vary.
Captain Kazoo KazooMobile, the world's only traveling museum and music show.
If you are in Beaufort, South Carolina, stop by the Kazoo Museum to see the nearly 200 "unique" kazoo-related items on display. It's free!
Visit the studio of America's "leading folk kazoo maker, Doc Kazoo, on his YouTube Channel.
View the patents of the original kazoos.
Check out the world's most famous kazoo orchestra.
Pop Art Day
Pop Art Day is celebrated annually on the anniversary of Jackson Pollock's birth. When Damion and I first decided to celebrate this day we were a little confused –
Jackson Pollock's works are classified as abstract expressionism, very different from the pop art of artists like Andy Warhol and Roy Lichtenstein. But after further research we discovered that he was highly regarded among his contemporaries, serving as the "model of a painter who had successfully fused art and life." Pollock was a strong influence on future movements, and his work is considered fundamental in laying the groundwork for the creation of the Pop Art and Op Art movements.
Like many others, I have mixed feelings about abstract art. Though it may evoke an emotion or feeling in me, I think I'm one of those people that can't help but wonder, "what does it mean?" But tonight, as we commemorated Pop Art Day by watching the movie Pollock, I started to realize that this type of art is less about meaning, and more about experience. So I think as long as it does evoke a reaction or feeling, it has accomplished what it was meant to do. Of course, after a long work week, these realizations were made between involuntary episodes of nodding off. The movie was well done, and I'm a big fan of Ed Harris (especially after seeing him in Copying Beethoven), but I found it difficult to stay awake through the critically acclaimed movie. Now, as I'm writing this post, we have something a little more upbeat streaming from our Netflix — Comic Book Confidential. This documentary, which chronicles the comic book's rise to pop art status, has interviews with interesting artists like Robert Crumb and Frank Miller, so it's holding my attention in spite of my heavy eyelids.
But really, what better way is there to celebrate Pop Art Day than by creating some pop art! Chris has been using his own artistic skills to play with some our photos and create some pretty cool works of art. If he's not careful they might just end up in one of our empty picture frames and grace our upstairs hallway.
Thank a Plugin Developer Day
In 2009, when the WordPress repository passed the 4,000 plugin mile marker, Matt Mullenweg declared January 28 to be "Thank a Plugin Developer Day."
It's an official WordPress holiday. If you have a few minutes, please join in recognizing the hard work that makes WordPress a platform that can literally do anything.
To celebrate take a look at the plugins you use and love, visit the author's site, find their contact form, and drop them a note thanking them. (Or Paypal!) Look for the links in the plugin directory to "author homepage" and also to donate directly if they've specified a Paypal address.
While we're thanking developers, here are a few tips for interacting with people who create free plugins:
If you have occasion to email a plugin developer, your first sentence and/or paragraph should include something to the effect of: "Thank you for your time." They'll be much more likely to listen to any of your suggestions or requests for help.
Don't publicize complaints about a plugin developer on Twitter if they aren't able to release a plugin as expected. They have to pay the bills some way and sometimes that's more important than making you a free plugin.
If you're asking for support, please offer to pay or consider a donation.
The WordPress repository now has 12,884 plugins. This represents thousands of hours of people's time. I know it may be frustrating if a plugin doesn't work the way you expected, but if you remember these simple tips, you'll be able to interact with developers in a polite way that will help them to help you. Now go send some Thank You's!