Blue Monday
Feeling glum? Well it is Blue Monday: Rain, debt and divorce make it worst day of the year
Web analysis shows tomorrow is glummest day as millions return to work
Social media stats shows Britons fret over lack of sleep and willpower
Gripes about weather also spike in early January
You've finished all the mince pies, the weather is terrible, Christmas ended up being horribly expensive and most of us are back to the daily grind.
So it wouldn't come as a surprise if you had started to feel down in the dumps.
But don't worry, you aren't alone, because today is Blue Monday – supposedly the most miserable day of the year.
Blue Monday was originally identified in 2005 by academic Cliff Arnall, who thought it fell on the last full week of January.
He calculated the date using a variety of factors including weather conditions, debt levels, failed New Year's resolutions and the number of days that had elapsed since the end of the Christmas holidays.
But over the past three years, researchers analysed more than 2 million tweets posted by Britons in January looking for negative language and phrases indicating a drop in mood.
They found that today, there will be nearly five times the average number of tweets relating to guilt, as people abandon their promises to pursue a healthier lifestyle.
The analysis, by drinks company Upbeat, also found complaints about the weather will be six times higher than usual – and men will feel more miserable than women.
Today has also been dubbed Divorce Monday by legal experts. It is the most popular day of the year for starting divorce proceedings. And January is the busiest divorce month, with twice as many divorces being filed as the second most popular month September.
According to Divorce Depot.co.uk – an online divorce specialist – 1.8million couples will have rowed over the festive break. They asked 1,000 people to name the factors that caused marital strain over Christmas – with financial pressure, excess alcohol, disagreements with the in-laws and rows over chores coming out on top of the list.
Ruth Sutherland, chief executive of Relate, explained that January is one of the busiest times of the year for their relationship counsellors.
She said: 'New Year is a time many of us assess how life is going and this can make people think about how relationships are faring.'
The Institute of Leadership and Management also found that most workers were dissatisfied with their current job – with one in five planning to change their role this year and almost 80 per cent wanting to move firms.
In keeping with the mood of misery, a poll by Evian discovered that over a third of commuters described their journey as 'boring' and nearly a fifth said going back to work had felt 'just like Groundhog Day'.
Researchers said the happiest days of the year are Christmas Eve and Day, followed by New Year's Day, Valentine's Day and the 'first sunny weekend of the year'.
Divorce Monday
The first Monday of the new year has earned the nickname from ­legal experts as it is the most popular day to file for divorce.
Marital strains come to a head over the festive season as people spend a lot of time together and problems are highlighted.
It leads to a deluge of calls to ­solicitors when the children go back to school, which coincides with the first day back to work for many people, according to the website DivorceDepot.
Its survey of 1,000 people found the biggest marital strains were finances, which affected one in three people, followed by excess alcohol, in-laws and rows over cooking and gift buying.
But for 12 per cent, just spending extra time with their partner caused the cracks to show.
DivorceDepot, which offers do-it-yourself divorce petitions for £29.99, says the number using such services increased by 35 per cent to around 25,000 last year and this year could see a similar rise.
Ruth Sutherland, chief executive of relationship support service Relate, said: "New Year is a time when many of us naturally assess how life is going and this can make people think about relationships."
If talk of divorce isn't bad enough, today is also set to be the most depressing day of the year.
Analysis of comments on Twitter using a "happiness index" in January over the past three years has revealed that the first Monday is the most miserable.
National Bird Day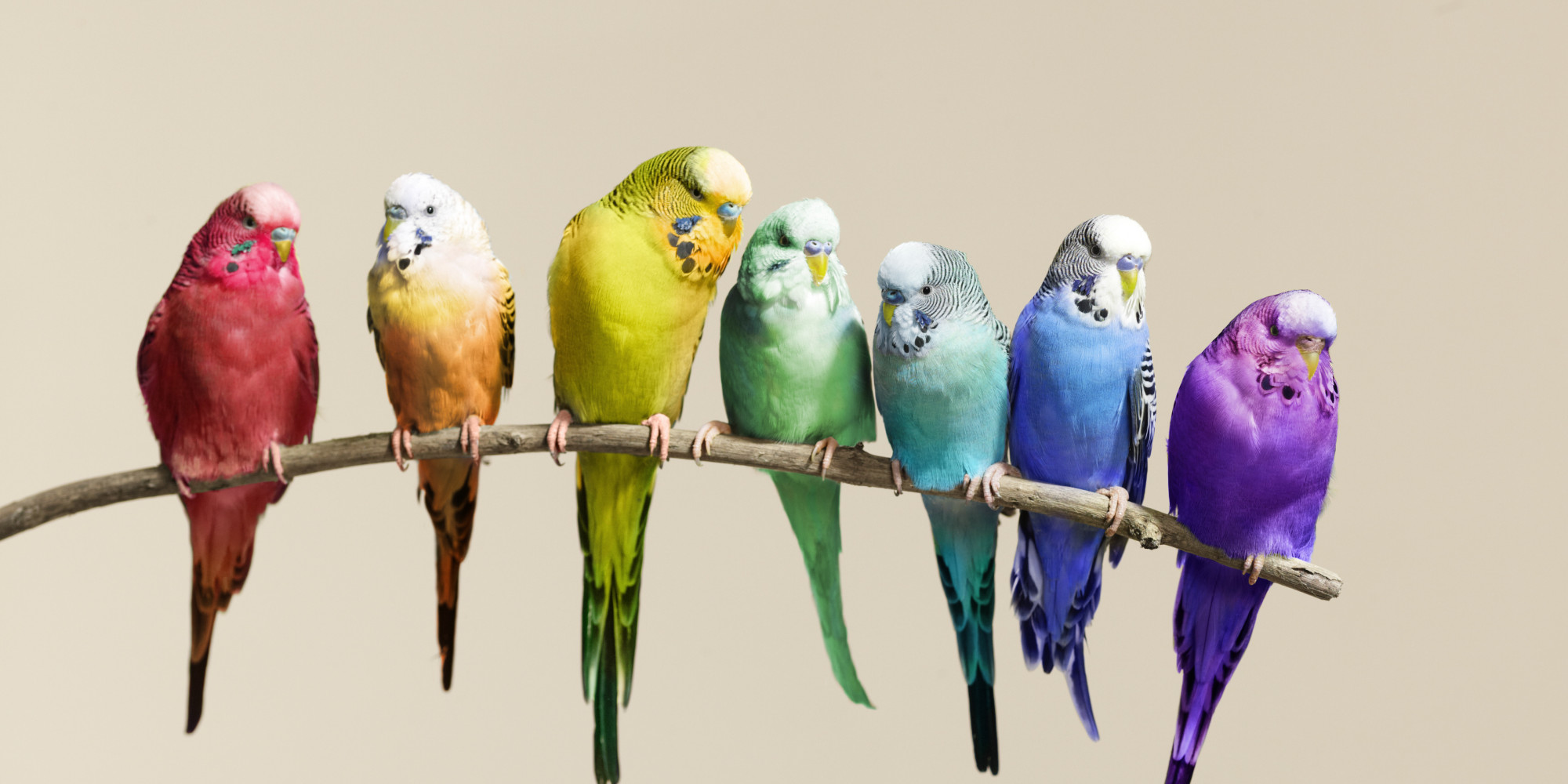 Bird watching is an activity best done with a friend. The finest way to do this is to keep still or sitting quietly in a park, a zoo or on a rooftop. It is paramount that the birds be not distracted by the watchers' presence. For in so doing, the person can see the natural and carefree ways of a bird as it goes with its day. National Bird Day is always celebrated on the 5 day of each year.
The National Bird Day started in 1894 by Charles Almanzo Babcock in Oil City, Pennsylvania. Being the City Superintendent of schools, he established Bird Day to promote bird preservation as an ethical value. This day is celebrated every May 4 of each year. Through its efforts, this awareness is now celebrated by the nation.
Birds are winged species who act as lookouts for the ecosystem. Through their behaviour, we can be alerted with global environmental problems. Lately, many bird species, especially parrots and songbirds are facing extinction. This is due to illegal per trade and loss of their natural habitat brought about by the so-called human progress.
To address this problem, the National Bird Day is observed annually to create public awareness, advance education and prevent bird extinction. In captivity, birds are deprived of their natural ways, such as to fly and flock freely. As a result, birds in captivity may not survive, once set free. Without the birds, there may be an imbalance in the world's ecosystem.
To advance the special day's purpose, bird-related activities are held, such as, art competitions, writing blogs on the different bird species or simply making your pet bird happy. Studying or knowing your pet bird is a great way to attain the latter. Adopting a bird though is the most popular way to participate in this event.
Fun activities are also done in zoos, aquariums and schools. This includes poster-making contest, bird photography exhibitions or bird games. Museums conduct tours in their aviaries while protected lands and biospheres have bird drinking or walking contests. A theme is also chosen for this event.
Another annual event is also observed worldwide but focuses on migratory birds. This is the International Migratory Bird Day observed every 2 Saturday of May in the United States of America and Canada. For Mexico, the Caribbean, Central and South America, this special day is observed every 2 Saturday of October.
National Weigh-In Day
A recent survey by the Special K® brand indicates that weight loss is often top-of-mind at the beginning of the New Year, with 67 percent of women saying it is the ideal time to begin a weight-loss plan. Now, in an effort to change the way women think and talk about weight loss, the Special K brand has marked the first Monday after New Years as National Weigh-In Day and is inviting women to "weigh in" on the topic of weight management.
According to the survey, 62 percent of women fixate on the number of pounds they hope to lose, which often derails them from their weight-loss plan. The Special K brand wants to make stepping on the scale fun for women. Rather than focusing on the numbers that appear, the Special K brand wants women to imagine what they will gain emotionally when they lose.
"As 2012 rings in, we all know people all over the world will be making New Year's resolutions to lose weight," says Yuvraj Arora, Kellogg Company senior director of Special K. "We hope that we can use this resolution moment to help women focus on the positive gains and feelings of accomplishment they foresee in the New Year."
Special K Offers New Tools to Help Women Stay on Track. The Special K survey also found that 75 percent of women said they aim to gain confidence by managing their weight in the New Year. At the same time, more than 63 percent of women find that personalized meal plans or tracking tools make weight loss programs easier to follow. In addition, 64 percent find a lack of support the reason for getting off track from a weight loss plan.
Recognizing women need flexibility in their plans and tools at their fingertips, the Special K brand is offering new ways to keep women on track. SpecialK.com features tracking tools, peer inspiration and motivation that make it a potential alternative to best-in-class weight loss communities. In addition to the tracking tools and communities, the SpecialK.com site now allows women to design a plan just for them.
The Special K plans are also customizable to women's lifestyles. There are on-the-go options for busy lifestyles and adventurous recipes for "foodies," plus vegetarian recipes. After selecting their meal plan and activity level, women are given a personalized Special K plan that is unique to their needs and goals. Women can easily track their progress online via their mobile device.
Women also can take advantage of National Weigh-In Day to share their goals. The Special K brand is encouraging women to share what they hope to gain via social media sites such as Facebook, Twitter and their own personal blogs on National Weigh-In Day, which also marks the launch of the Special K brand's Twitter handle, @SpecialKUS.
Women living in the New York City and Los Angeles areas are invited to live events on National Weigh-In Day, where they can step on a scale and see messages about the emotional benefits they can gain from achieving their weight-management goals.
The Special K brand will use its Twitter feed not only to provide updates of local events, but also to empower Special K consumers to share content and spread positive words of encouragement to impact the conversation around weight loss.
National Whipped Cream Day
National Whip Cream Day is celebrated on July 5th of each year. It is celebrated on the birthday of Reddi-wip founder and creator Aaron "Bunny" Lapin. He didn't invent whipped cream, but he was the first person to put whipped cream in an aerosol spray that made him a multimillionaire in the process.
Whipped cream, often sweetened and aromatised, was popular in the 16th century, with recipes in the writings of Cristoforo di Messisbugo (Ferrara, 1549), Bartolomeo Scappi (Rome, 1570), and Lancelot de Casteau (Liège, 1604). It was called milk snow (neve di latte, neige de lait). A 1545 English recipe, "A Dyschefull of Snow", includes whipped egg whites as well, and is flavored with rosewater and sugar. In these recipes, and until the end of the 19th century, naturally separated cream is whipped, typically with willow or rush branches, and the resulting foam on the surface would from time to time be skimmed off and drained, a process taking an hour or more. By the end of the 19th century, centrifuge-separated, high-fat cream made it much faster and easier to make whipped cream. The French name crème fouettée 'whipped cream' is attested in 1629, and the English name "whipped cream" in 1673. The name "snow cream" continued to be used in the 17th century.
Various desserts consisting of whipped cream in pyramidal shapes with coffee, liqueurs, chocolate, fruits, and so on either in the mixture or poured on top were called crème en mousse 'cream in a foam', crème fouettée, crème mousseuse 'foamy cream', mousse 'foam', and fromage à la Chantilly 'Chantilly-style cheese'. Modern mousses, including mousse au chocolat, are a continuation of this tradition.
Cream whipped in a whipping siphon with nitrous oxide was invented in the 1930s by both Charles Getz, working with G. Frederick Smith of GFS Chemicals, and Marshall Reinecke. Both filed patents, which were later litigated. The Getz patents were originally deemed invalid, but were upheld on appeal.
Reddi-wip was invented in 1948 by Aaron S. "Bunny" Lapin (January 5, 1914 in St. Louis, Missouri – July 10, 1999). He attended the University of Missouri and then went on to Washington University School of Law in St. Louis.
Starting out during the food rationing era of World War II, he invented Sta-Whip as a cream substitute using vegetable oil. After the war, he invented Reddi-Wip in 1948, using real cream, along with a new valve more suitable for whipped cream, with fluting to create a pleasant pattern and a tilt-to-open design that pops back to the center to preserve the propellant gases. He applied in 1949 and received a patent for "dispensing valves for gas pressure containers" in 1955. He achieved national distribution in 1954, and sold his company in 1963 to Norton Simon Inc. Norton Simon merged with Beatrice Foods in 1985. Then, in 1990, it was acquired by ConAgra, Norton Simon's corporate heir.
Reddi-Wip is the brand of nitrous oxide propelled, sweetened whipped cream produced by ConAgra Foods. It is sold in the following varieties: Original, Extra-Creamy, Light, Fat-Free, Non-Dairy, and Chocolate. In the early 1980's, then Reddi-Wip brand owner Hunt-Wesson Foods briefly experimented with Amaretto and Butterscotch flavors, which never took off.
The Original and Extra-Creamy come in 7oz. and 14oz. cans. All other varieties, except Chocolate, come in 7oz. cans only; with Chocolate available in 6.5oz. cans only. (The Reddi-Wip site even promotes consuming the Chocolate variety, especially, on its own, presumably – as is popular with many people – dispensing it straight from the can into one's mouth.)
Despite being available in an aerosol can, it should be treated as regular cream: sealed and refrigerated when not being used. Nitrous oxide, the propellant used in Reddi-Wip (and approved by the Food and Drug Administration (FDA)), is the same gas that is used as both a weak anesthetic (primarily by dentists) and a performance enhancing oxidizer in motorsports.
Reddi-Wip was originally packaged for years in Chicago, Illinois by Hunt-Wesson Foods and Beatrice Foods at Brookhill Farms Dairy until 1982. Operations were then moved to Holland, Michigan, and later sold to ConAgra Foods. In 2007, ConAgra relocated the production of Reddi-Wip to its Indianapolis, Indiana facility.
"Thank God It's Monday" Day
What did you do last Monday—the very first Monday of 2011? If you were like a gazillion other people around the world, you headed back to work with bloodshot eyes, six extra pounds under the belt, and pure eggnog in your veins.
It isn't the easiest transition of the year, is it? But several years back, some bright person officially declared the toughest Monday of the year "Thank God It's Monday" Day!
Okay fine, I don't actually think Congress has given it the thumbs-up yet, but they should. It actually makes good sense. The first Monday of the year is a perfect time to take the bull by the horns and set the right tone for the year. Get started on those resolutions, including the one about adopting a positive attitude toward your job and colleagues. Start the year with an attitude of gratitude, and watch it come back to you a hundredfold!
I'm not saying this comes easy. Most of us at some point in our lives have hated the Monday morning alarm clock like a weekly colonoscopy, grumbling "Oh crap it's Monday" when it goes off. We had lived for the weekend, and now it was gone. Five more days would have to drag by in THAT place before we'd enjoy life again.
We've all been there, am I right?
But I'm here to tell you that more people have pulled themselves out of that self-perpetuating slump than you think—people who spring out of bed on Monday morning, not because they are gluttons for punishment, but because work doesn't FEEL like punishment to them.
They are people who work in kick-butt, "Thank God It's Monday" workplaces, from the first Monday of the year to the last.
So what's the difference between the OCIM workplace and the TGIM workplace? It all boils down to seven habits that can change everything about the culture of your workplace (not to mention the first words of your week):
Show up fully and commit with all your heart
Communicate clearly
Go beyond the job description
Don't tolerate dysfunctional behaviors
Clean up your messes
Live a life of profound service
Celebrate
So what did YOU do last Monday? How did you approach that transition back to work?
It's never too late to declare any Monday TGIM Day. Heck, why not make EVERY day TGIM Day! Try it for a month and see how it goes.