Harlem Globetrotter's Day
On January 7, 1927, the Harlem Globetrotters basketball team travels 48 miles west from Chicago to play their first game in Hinckley, Illinois.
The Globetrotters were the creation of Abe Saperstein of Chicago, who took over coaching duties for a team of African-American players originally known as the Savoy Big Five (after the famous Chicago ballroom where they played their early games). At a time when only whites were allowed to play on professional basketball teams, Saperstein decided to promote his new team's racial makeup by naming them after Harlem, the famous African-American neighborhood of New York City. The son of a tailor, Saperstein sewed their red, white and blue uniforms (emblazoned with the words "New York") himself. The lineup in that first game, for which the Globetrotters were paid $75, was Walter "Toots" Wright, Byron "Fat" Long, Willis "Kid" Oliver, Andy Washington and Al "Runt" Pullins.
The Globetrotters won 101 out of 117 games that first season and introduced many Midwestern audiences to a game they had not seen played before. As owner, coach, manager, publicist and sometimes even substitute player, Saperstein worked overtime to book games for his team. By 1936, they had played more than 1,000 games and appeared in Wisconsin, Minnesota, Iowa, Michigan, Montana, Washington and North and South Dakota. (The Globetrotters didn't actually play a game in Harlem until the late 1960s.) Their first national championship appearance came in 1939, when the Globetrotters lost to the New York Renaissance. That same year, the team began to add the silly antics they later became known for, including ball handling tricks and on-court comedic routines. The crowds loved it, and Saperstein told his team to keep up the clowning around, but only when they had achieved a solid lead.
In 1948, the Globetrotters earned a new measure of respect by beating the Minneapolis Lakers of the newly established National Basketball Association (NBA). Two years later, the NBA lifted its "whites only" ban and began to draft black players, forcing Saperstein to compete for his talent. By this time, the Globetrotters were actively touring on the international circuit, playing to audiences in post-war Berlin, Eastern Europe and Russia, among other places; they even performed once for Pope Pius XII in Rome. Some of the Globetrotters who went on to become NBA stars include Wilt Chamberlain, Connie Hawkins and Nat Clifton.
After Saperstein's death in 1966, the team was sold to a group of Chicago businessmen for $3.7 million; they later sold it to Metro Media for $11 million. Reaching the height of their fame in the 1970s, the Globetrotters began to lose fans during the next decade, after the departure of such longtime stars as Meadowlark Lemmon. In 1985, Olympic gold medalist Lynette Woodard became the first female Globetrotter.
Over the years, the Harlem Globetrotters have played in more than 115 countries in front of 120 million fans. They have been the subject of two feature films and numerous television shows, including two animated series in the 1970s. In honor of their entertainment value, the team was awarded a star on the Hollywood Walk of Fame and made the subject of a permanent exhibit at the Smithsonian Institute. Their pioneering history and considerable athletic skill over the years was honored in 2002, when they were inducted into the Basketball Hall of Fame.
I'm Not Going To Take It Anymore Day
I'm Not Going To Take It Anymore Day is when we can fight back against all the injustices inflicted upon us.
Arrive late for work by putting yourself first, and spend some time buying yourself a present when you should be at your office or factory.
Don't open any letters that look suspiciously like bills. And if you've always been cheerful and polite, but you've also never felt truly appreciated, then this is the day for the worm to turn. Be grumpy and non-communicative all day.
You could arrange mass protests, too. This could be customers complaining about bank charges at their bank, or people angry at their energy company for yet another huge price hike. I'm Not Going To Take It Anymore Day is also a perfect day for a strike…
There's no doubt that the economy is rough, but that doesn't mean you can't start looking for a new job if you hate your current one. Check out New York jobs on Monster or Careerbuilder. Your other option is to network as much as possible via Meetup. There are several networking-based groups including NY Entrepreneur Business Network, NY Recruiting Meetup Network, The New York City Social Networking Meetup Group, and The NYC Business Networking Group. The more effort you put into finding a job, the better your chances are for landing one. Celebrate I'm Not Going to Take it Anymore Day by making moves to get the job you want.
You can't take your relationship
If you've been working on mending your relationship and you've gotten to the point where you know it's no longer what you want, consider I'm Not Going to Take it Anymore Day your push to end things and move forward. Breaking up with someone is obviously not an easy decision and it's going to be difficult to do, but you'll be happier in the long run than if you were forcing yourself to stay in a relationship past the point when you were no longer truly happy.
You can't take your weight
You may have gotten to the point where you're unhappy and fed up with your weight, so use I'm Not Going to Take it Anymore Day as your starting point to make positive changes. There are a variety of gyms you can join across NYC, start running or walking in Central Park, take dance classes, or join a fitness Meetup group. There are so many ways to incorporate more exercise on a day-to-day basis. If you need a little extra help, there are plenty of nutritionists in NYC that can help you come up with an eating plan.
There are plenty of homes in NYC that frankly, just suck and are awful to live in. They're small, have roaches, crazy neighbors, are unsafe or have some weird smell wafting in from the restaurant two doors down. Start making plans to move if you can no longer put up with living in your home. Ask friends if they need a roommate or know of anyone who needs one, keep looking for a new place to live by yourself out of the area or if you're having severe problems at your current place that aren't your fault,-review your lease to see if there's a clause that entitles you to get out early without being penalized.
There are certain things you may not be able to stand, but I'm Not Going to Take it Anymore Day on January 7 can be your chance to start making improvements. The changes might not be easy, but in the long run, you could end up getting just the outcome you've been wanting all along.
International Programmers' Day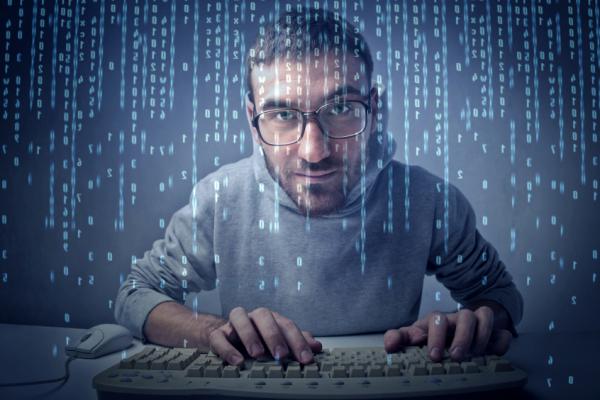 International Programmers' Day celebrates the positive changes that programmers make to improve our everyday lives. It is usually held on January 7, but is also popularly celebrated on September 13, or on September 12 in leap years.
Programmers are greeted with positive comments like "Happy Programmer's Day" in some work environments on International Programmers' Day. The observance is also mentioned among programming communities in online forums and social media, including on facebook or Twitter.
International Programmers' Day was launched in 2007 to honor programmers. The day is celebrated in many countries and is officially observed in Russia. In 2009 Russian President Dmitry Medvedev signed a decree for the "Day of the Programmer" to be celebrated on the 256th day of the year, which is usually September 13, or on September 12 in leap years.
An indepth look at most of the comforts of modern living will, at some point, reveal a programmer as being instrumental in its realization.
Let's take a look at some of the things we do every day that were made possible by the ingenuity and creativity of a programmer.
We wake up, get cleaned and dressed, have breakfast and leave the house – What noise did you wake up to? It's very likely you woke up to the sound of a programmable digital alarm clock. When you stumbled into the bathroom, did you use an electric toothbrush? An electric razor? An electric curling iron or straightener? When you wandered into the kitchen, did you throw something into the microwave? Did your programmable coffeemaker have some java waiting for you? When you left the house, did you turn on an alarm system? Did you start your car before you left with a remote control starter? Did you need to reset the thermostat in your house, or did your programmable thermostat do that for you?
We drive to work – On your way to work, did you listen to your satellite radio for a morning news program? Or did you just turn on your MP3 or iPod to hear some tunes? While driving, did your "Service Required" light come on to warn you of potential problems with the car? Or did your radar detector alert you to the existence of another potential problem? :)
We work – I don't know about most people, but the first thing I do when I get to work is turn on my computer and log into the network. I suspect you did too? Then did you check your voicemail? Next, it depends what type of job you have. However, most office jobs would next require you to use your computer to do a number of things developed by thousands of programmers, such as: Did you send/receive email? Surf the web? Log into a specific corporate system? Perhaps you manipulated data in a spreadsheet or database? Or viewed an online report? Or printed some documents of envelope labels? Another great enhancement made possible by the genius of programmers: Direct Deposit!
We leave work – On your way out of work, did your cell phone ring or did you receive a text message? Maybe you're heading out on the town, but you don't know where you're going, good thing there's a GPS in the car to help you out! Or perhaps you're just headed home to kick back and relax, and watch your favorite show that you TiVo'ed last night?
We clean – Since everyone hates cleaning, especially programmers, we've done a great job automating, and continue to work towards automating more. The invention and sophistication of Artificial Intelligence (AI) really has greatly improved everyone's life. For example, do you use a RoomBa, or some other type of robotic vacuum cleaner? For your pool, do you use an automatic pool cleaner, such as a Dolphin? Other than the programmers who make our PC's and laptops better, the programmers who have advanced AI have made the most significant improvements to life.
We dream – Whether discussing the future of space exploration, the modern marvels of energy efficiency, or the advances made in the healthcare industry, programmers are always there as the backbone of these projects. Programmers enable us to dream about the next advancement, since they are continuously making the last one a reality.
The product of programmers are found everywhere we look. We have them to thank for much that we have.
National Old Rock Day
National Old Rock Day is a day when people give importance and appreciate old fossils and rocks. This day is celebrated on January 7th every year. This day is completely dedicated to collect different rocks. To make this day more exciting, you can go on a small adventurous trip to hunt for old fossils and rocks or you can simply do different things with rocks at home.
A person can plan one of the best and adventurous holidays on this day. It can be filled with lots of fun and excitement. Though this day does not have any specific meaning, therefore it is entirely up to people on how they would want to celebrate it.
When we talk about old rocks, even jewelry stones are considered to be old rocks. Even coal is considered to be an old rock. One can celebrate this day in different ways.
Though the exact reason is not known why National Old Rock Day is celebrated but it is known that the roots are as old as fossils. Every year on January 7th, people are encouraged to go and dig in their yards or around the area to find their favorite rock.
People either preserve the old rocks as it is or they paint faces to make it look attractive and impressive. This day also includes many activities for kids other than adults. In this kids are supposed to find rocks that are flat, smooth and round. They then need to wash the rocks well with water and then dry them before they begin their activity. Kids can use different paints and colors like acrylic paints look very bright and nice. As decorations, google eyes, glitters, smooth yarns for hair, markets, glue and colored paper can be kept ready.
As kids choose their own rocks, it is considered to be their pet rock. They are therefore free to decorate as per their choice. Every kid has to investigate what are the different types of pet rock? And what are the three important categories of rocks. Every characteristic is described and explained with an example.
National Old Rock Day Activities:
Bedtime stories told to kids
Organizing a costume party
Making a note of a few funniest sayings
Going on a holiday or a vacation
Go for picnics
Teaching new tricks
Giving different names
Make an interesting scrapbook
Other than making these interesting faces, old rocks can also be used in a creative way. One can color old rocks with crayons and make paperweights. For this only smooth and flat rocks would be required. Use bright colors as this would look great and make them look attractive.
Another creative idea is to make a rock necklace with old rocks. If you go out in the open, you would be able to find small smooth rocks. Assemble all your art materials like paints, glue, thread, markers and crayons. After coloring the small rocks, tie them in a string and keep knotting them tightly. Now you are ready with your rock necklace.
National Tempura Day
It's National Tempura Day! Tempura is a delicious deep fried Japanese dish made with lightly battered vegetables and seafood. The original cooking technique is actually attributed to the Portuguese, who landed in Japan in the sixteenth century to establish new trade routes.
Tempura is one of the most common Japanese dishes served outside of Japan. Along with sushi, it's synonymous with 'Japanese food' in the minds of many. This is a dish that consists of vegetables and seafood battered and deep fried, and served over rice or noodles. But what many don't realize is that tempura's origins are not Japanese.
The ingredients of tempura usually include seafood and vegetables. The seafood is usually shrimp or white fish. Vegetables commonly used include onions, potatoes, sweet potatoes, shiitake mushrooms, kabocha (Japanese pumpkin), green peppers and carrots. You'll also find a round fritter of mixed vegetables and seafood called kaki-age.
But what makes tempura different from other fried fare is its distinctive batter. It uses no bread crumbs and less grease than other frying methods. The batter is basically made from beaten egg, flour and cold water. Sometimes starch, oil or spices may be added.
The Japanese have a unique ability to take foreign food and modify it to Japanese tastes, creating something totally new and original, and tempura is a prime example.
This method of frying food was introduced in the 1600s by Portuguese missionaries. The original dish has disappeared, but it was a meal meant for Lent, when many Christian denominations are forbidden to eat meat. In fact, the name tempura comes from the Latin ad tempora cuaresme, which means 'in the time of Lent.' The Japanese mistook this as the dish's name and called it tempura.
Tempura was introduced around the commercial port city of Nagasaki. At the time, Japan was closed off from the rest of the world. Its only contact was through Portuguese, Dutch and Chinese traders and missionaries in this port city.
The frying technique of tempura was something wholly new to Japan. Unlike most countries on earth, there had never been a tradition of frying food. Even though neighboring China had always had fried dishes and much of its culinary culture had come to Japan centuries earlier, somehow frying food never caught on.
Tempura quickly became a popular snack that was served between meals. Tokugawa Ieyasu, the first shogun of Japan, reportedly loved it. Some say he died from eating too much tempura. Of course, this is probably an exaggeration. But isn't it a better way to die than being gored in battle?
Originally, tempura was made of balls of minced meat, vegetables and fish. Somewhere around the 18th century, Japanese chefs experimented with frying fish and vegetables whole. Here is where the snack became truly Japanese. There is a strong tradition in Japan of eating food that's fresh and left in its natural state. When chefs began frying vegetables and fish whole, preserving their unique taste and character, it became a truly Japanese food. This is also when tempura went from a between meal snack to a meal in itself.
Today, tempura is most often served on rice in a rice bowl called tendon or on top of soba noodles. It may be served as a side and dipped in sauce. Sushi rolls are occasionally fried in tempura style but this is not so common within Japan. Many other food items such as ice cream, fruit, and noodles have been batter-fried in the tempura style.
The original dish that became tempura has disappeared from Portuguese cuisine, but there are similar dishes today such as peixinhos da horta, which are small fish fried in a style similar to tempura. In countries where there was a Portuguese presence there are also similar dishes. It's speculated that the original Portuguese dish may have come from Goa in India where a similar dish called pakora is served.
Today, tempura is an essential part of traditional Japanese cuisine. This dish of foreign origin was changed to suit Japanese tastes, creating something totally original. Tempura shows the Japanese brilliance for incorporating foreign foods and making them uniquely Japanese.
To celebrate National Tempura Day, try making your own tempura at home or head out to your favorite Japanese restaurant!