Autism Sunday
Autism Sunday, also known as the International Day of Prayer for Autism and Asperger syndrome, is observed annually on the second Sunday of February.
Autism Sunday was first held in 2002 during Autism Awareness Year in the United Kingdom. It was initiated by parents and carers Ivan Corea and Charika Corea, founders of the Autism Awareness Campaign UK. Parents of Charin, a teenager with autism spectrum disorder and a communication disorder, they urged leaders of religious organisations, churches, community groups and world leaders around the globe to speak up for people with autism and Asperger syndrome. What started as a small acorn of an idea in their home has turned into a huge international event. Autism Sunday is now celebrated across the world in many countries.
The first service for autism was held in February 2002 at St Paul's Cathedral in London. Former Education Ministers, peers from the House of Lords, celebrities, writers, broadcasters, and the media joined children and people at St Paul's Cathedral to pray for children and adults with autism and Asperger syndrome, as well as their parents and caregivers.
In 2008, the first Early Day Motion on Autism Sunday was tabled in the House of Commons, in the Palace of Westminster. The motion, EDM 874, was sponsored by David Drew MP and signed by 71 members of Parliament. It calls on the Government to work with all faith communities in order to reach out to parents, caregivers and people with autism and Asperger syndrome in local communities; and urges church leaders and community groups of all denominations to engage with people with autism and Asperger syndrome. The British Prime Minister, David Cameron extended his personal support for Autism Sunday.
Autism Sunday was mentioned in a debate in the House of Commons in the British Parliament. David Taylor (British politician) MP mentioned the day and called for action stating that the 'Churches and other religious organisations will be supporting an international day of prayer for those with autism and Asperger's syndrome. Will the Leader of the House take this as a bid for a topical debate on the issue, which affects hundreds of thousands of people throughout the country?The conditions are under-recognised and under-resourced and they badly need a national strategy, a national taskforce and a well resourced plan for the future.'

In reply, the Leader of the Commons,(at the time) Harriet Harman MP said: 'For many years, families have struggled to support and care for children with autism, often to a great extent on their own and without the proper backup of integrated services. There is now a great deal more awareness of the difficulties of autism and Asperger's syndrome, and a recognition of the importance of early diagnosis and integrated services. I congratulate the Churches on picking this for an international day of prayer, and we would like to work with the Churches, local government and the voluntary sector to ensure that families with a family member who develops autism or Asperger's have the backing that they need in future.'
Churches of all denominations around the world now honor the millions of people with autism on Autism Sunday, the International Day of Prayer for Autism and Asperger Syndrome. Organisers estimate there are 60 million people with autism around the world. Campaigners have said that many suffer without proper public services in education, health,specialist speech therapy and respite care in several parts of the world, particularly in Africa and Asia. The credit crunch and the global recession which hit many countries in 2008-2009 also affected the Autism Community. In the UK, people were concerned about the cuts to disability benefits and cuts to public services. Homes were repossessed during the economic downturn and some families below the poverty line had to choose between heating and eating.
World church leaders have been supporting Autism Sunday. Pope Benedict XVI told the organisers that he would be praying for the autism community on Autism Sunday. Some of the largest churches in the United States, including Rick Warren's Saddleback Church, have pledged to pray for over 60 million people with autism and Asperger syndrome on Autism Sunday. Support came from the Bishop of London in the United Kingdom, Rt.Rev.Richard Chartres.
The organisers have urged parents, carers and the worldwide Autism Community to use Autism Sunday as a platform to lobby and campaign on the serious issues. Support for Autism Sunday 2011 came from the Chilean Miner, Jose Henriquez, the 24th miner to be rescued from the San Jose mine. Henriquez was invited by US President Barack Obama to address the Presidential Prayer Breakfast in February 2011. He met Ivan Corea and Charika Corea, the Founders of Autism Sunday in the UK, prior to his departure to Washington, D.C. They presented him with his first ever autism awareness ribbon.The news of the presentation was relayed by the media in Chile. Jose Henriquez released a special message in support of Autism Sunday 2011.
Campaigners around the world organised an Autism Sunday Twitter Storm to mark Autism Sunday 2011 - to celebrate the lives of all people with autism.
Boy Scouts Day
Boy Scout Day is celebrated on February 8th of each year in celebration of the Boy Scouts of America's birthday. The Boy Scouts of America (BSA) is one of the largest youth organizations in the United States, with over 4.5 million youth members in its age-related divisions. Since its founding in 1910 as part of the international Scout Movement, more than 110 million Americans have been members of the BSA.

The BSA goal is to train youth in responsible citizenship, character development, and self-reliance through participation in a wide range of outdoor activities, educational programs, and, at older age levels, career-oriented programs in partnership with community organizations. For younger members, the Scout method is part of the program to inculcate typical Scouting values such as trustworthiness, good citizenship, and outdoors skills, through a variety of activities such as camping, aquatics, and hiking.

The Boy Scouts of America celebrated its one-hundredth anniversary on February 8, 2010.

The BSA is a constituent member of the World Organization of the Scout Movement. The traditional Scouting divisions are Cub Scouting for boys ages 6 to 10½ years, Boy Scouting for boys ages 10 1/2 to 18 and Venturing for young men and women ages 14 (or 13 and have completed the 8th grade) through 21. Learning for Life is a non-traditional subsidiary that provides in-school and career education. The BSA operates traditional Scouting locally through units sponsored and operated by churches, clubs, civic associations, educational organizations and the like. Units are led entirely by volunteers who are supported by local councils using both paid professionals and volunteers.

The influence of Scouting on American society is frequently cited by both its advocates and critics. In addition to nostalgic memories of campfires kindling friendships, prominent leaders in various fields of endeavor have credited the skills they learned in Scouting as helping mold them into successful citizens. Critics have called the BSA's membership obligations unfair, resulting in litigation in various state and federal courts. However, the Supreme Court has affirmed that, as a private, expressive association, the BSA can set its own membership standards under the Constitutional right to freedom of association.
Laugh and Get Rich Day
Celebrated every year on February 8th. Laugh and Get Rich Day is predicated upon the principal that, in the business world, if you have a good sense of humor it can have a positive influence on your success. Laugh and Get Rich Day is based on the teachings of the best selling book Laugh and Get Rich, How To Profit From Humor in Business written by retail expert and marketing guru, Rick Segel. In an article on the Rick Segel and Associates website, Mr. Segel says, "Many times the biggest thing that differentiates our business is the 'Likeability Factor' of our business. The fastest way to likeability is with the use of Fun, Humor, and Playful Behavior."
We all know that being around a person who can make people laugh (especially one who uses humor in good taste) makes us feel good inside, and we feel more positive toward that person, which could potentially be good for that person's bottom line.
Let's be honest. Many of us are overworked, underpaid and just plain stressed out! If you are lucky enough to have a job, many of us live from paycheck to paycheck and paying our bills is a constant worry and juggling act.
Can you imagine how it would feel to no longer worry about how you were going to come up with enough cash to pay those never-ending bills? And just imagine having a job you actually love - where going to work is fun and doesn't feel like work. While money may not be able to buy happiness, it sure can make life a whole lot easier.
Today is the perfect day to buy a lottery ticket, apply for that job you've always wanted or move forward with that handy-dandy product you've invented. Who knows - you just may be laughing all the way to bank in no time!
National Kite Flying Day
If you've ever wanted to tell someone to "go fly a kite," here's your chance! Today is Kite Flying Day! This annual high-flyin' holiday is celebrated each year on February 8th. While the origins of this holiday are unknown, folks have been enjoying flying kites for centuries.
You might not believe this, but the earliest known kites date back more than 2000 years. Though the exact origin is debated, it's believed the home of the first kite was Shandong, the eastern most province of China. One legend suggests a Chinese farmer tied a string to his hat to keep it from blowing away in strong winds, and from this concept the first kite was born.The first kites were constructed from common yet durable materials, such as bamboo for the framing covered by silk and paper. There is even evidence that emperors built wooden prototypes of kites that would hold the weight of soldiers, called "wooden black-eared kites". This would mark one of many applications that kites have had in war and surveillance throughout the years.
"General Han Hsin of the Han Dynasty flew a kite over the walls of a city he was attacking to measure how far his army would have to tunnel to reach past the defenses. Knowing this distance, his troops reached the inside of the city, surprised their enemy, and were victorious. Kite flying was eventually spread by traders from China to Korea and across Asia to India. Each area developed a distinctive style of kite and cultural purpose for flying them."
As with any new invention, kites were used for good and bad. Seventh-century Buddhist monks used kites to enrich harvests and to avert evil spirits in the sky, whereas one man went as far as using a large kite to carry himself to the top of a castle where he then could steal a golden statue on the roof. Nevertheless, kites were gaining popularity very quickly and the word was gradually spreading to the Western World.
In 1295, European explorer Marco Polo was among the first people to document the construction of kites and how to fly them. By the 16th century, the popularity of kites grew exponentially because books and other literature publicized kites as children's toys. As the 18th century approached and the initial novelty of kites was wearing off, kites were made useful in a new arena: the field of science.
In 1749, a Scottish meteorologist named Alexander Wilson used a kite with a thermometer attached to measure air temperatures at 3000 feet. This marked the beginning of kites aiding in the study and recording of the Earth and weather forecasting by the U.S. Weather Service. Three years later in 1752, Ben Franklin and his son William conducted their famous experiment designed to prove that lightning was indeed electricity. Kites were also instrumental in the research and development of the Wright brothers when building the first airplane in the late 1800's.
Over the next 70 years, patents and new kite designs continued popping up everywhere. Including the tail-less diamond kite, the tetrahedral kite, the flexible kite, the sled kite, and the parafoil kite, which helped to develop the modern hang-gliders.
By the 1950's, NASA had begun to use kites to help in spaceship recovery missions. With the development of ultralight space-age materials and innovative designs, the future of the kiting industry seemed as bright as ever. In 1964, The American Kitefliers Association was formed and now has over 4000 members in at least 35 nations. Their annual convention is the largest gathering of serious kite fliers in the World.
Since then, the kite industry has taken leaps and bounds with the creation of stunt and power kites designed to go faster and perform more intricate tricks than ever before. Just when you would think the kiting industry is at a stand still, it always seems to find a way to innovate and keep millions of people entertained, looking eagerly for what's next.
National Molasses Bar Day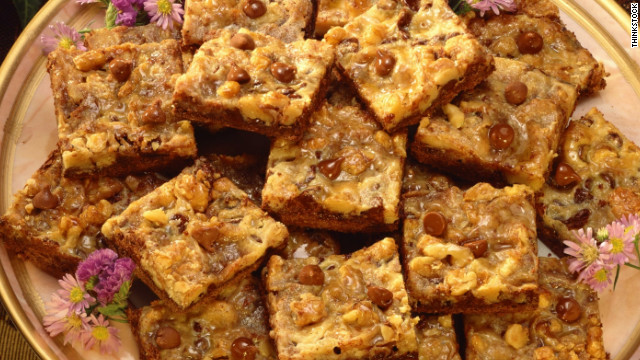 Have you ever eaten molasses? Here is a way to celebrate if you love molasses. February 8 is National Molasses Bar Day.
The English term molasses comes from the Portuguese melaço which in turn is derived from the Latin mel, meaning honey . Melasus (sic) was first seen in print in 1582 in a Portuguese book heralding the conquest of the West Indies.
Molasses was exported to the U.S. from the West Indies to make rum . High taxes were levied on molasses by the British via the Molasses Act of 1733, but the duties were so widely ignored by U.S. colonists that the taxes were reduced in 1764 in hopes more would comply.
Up until the 1880's, molasses was the most popular sweetener in the United States, because it was much cheaper than refined sugar. It was considered particularly tasty with salt pork .
After the end of World War I, refined sugar prices dropped drastically resulting in the migration of consumers from molasses to white sugar crystals. By 1919, U.S. per capita consumption of white sugar was twice what it was in 1880, with most Americans completely switching from molasses to granulated white and brown sugar.
In January of 1919, a huge vat of molasses at the Purity Distilling Company in Boston exploded. What came to be known as the "Great Molasses Flood" killed 21 people and spilled two million gallons of molasses into the streets.
Interestingly enough, molasses now costs about twice as much as refined sugar. Along with industrial alcohol and rum products, molasses can also be used to make yeast , cure tobacco, and in cattle feed.
A molasses bar is a chewable treat that most people love. A molasses bar is soft, tangy and transportable. Molasses bars usually include white and brown sugar, eggs, flour, butter, cinnamon and similar spices, and molasses. Raisins may also be added.
A citrus glaze made with confectioners' sugar and orange or lemon juice might be put on top of molasses bars, if desired.
Celebrate National Molasses Bar Day by eating a molasses bar.
National Potato Lover's Day
February 8 is National Potato Lover's Day, if you are a fan of the spud, then today is for you. For centuries they have been sliced, fried, boiled, baked, puréed, and served. Carbs be damned!
The Potato (Solanum tuberosum) originated in the Andes of South America, thousands of years ago. Inca Indians in Peru were the first to cultivate them. The Peruvian Quechua language records more than 1,000 words to describe potatoes and potato varieties! The potato was believed to have medicinal qualities and was rubbed on the skin of sick patients as a remedy.However, the invading Spanish conquistadors centuries later also loved the Peruvians' potatoes. The Spaniards had been on the look-out for gold and jewels – potatoes became one of the exotic finds they excitedly brought back to Europe to impress royalty in 1536. The word 'potato' known in Spanish as 'patata' is derived from the word 'batata'.
In France, Antoine-August Parmentier helped King Louis XIV make the potato a popular hit in the 18th century. Having been imprisoned in Germany – where he was fed only potatoes – he knew how to create a feast of fabulous dishes all based on this one ingredient. One guest at a Parmentier Feast was legendary American statesman Benjamin Franklin. He enjoyed it so much he spread the word to the "New World." "French Fries" officially arrived in the United States of America when Thomas Jefferson served them at the White House during his presidency of 1801-1809.
The potato started being grown in London by 1597, and soon became popular in Ireland and Scotland. Popularity for the potato came during the Industrial Revolution, when demand was created for cheap, energy-rich, non-cereal foods. Potatoes went on to become the basis for many peoples' essential nutrition around the world. When a fungus destroyed the potato crop in Ireland in 1845 the death toll of the infamous Irish Potato Famine was immense.
Opera Day
Operas have been captivating audiences since the sixteenth century, and this highly revered art form continues to gain new enthusiasts today. An opera is a piece of performance art that combines music with text, and is often a dramatic enactment of a story, complete with acting, scenery and costumes.
There is no better time to celebrate your passion for opera than Opera Day. If you have yet to develop a passion for opera, Opera Day is the perfect day to begin. The most standard way of celebrating is to experience an opera for yourself. Check with your local theatre and see if there is a performance you can attend. If this isn't an option, the Internet has made it easy to experience the wonder of opera from the comfort of your home. Try browsing Youtube for performances of masterpieces by the likes of Verdi, Mozart and Wagner.
The Italian word opera means "work", both in the sense of the labour done and the result produced. The Italian word derives from the Latin opera, a singular noun meaning "work" and also the plural of the noun opus. According to the Oxford English Dictionary, the Italian word was first used in the sense "composition in which poetry, dance, and music are combined" in 1639; the first recorded English usage in this sense dates to 1648.
Dafne by Jacopo Peri was the earliest composition considered opera, as understood today. It was written around 1597, largely under the inspiration of an elite circle of literate Florentine humanists who gathered as the "Camerata de' Bardi". Significantly, Dafne was an attempt to revive the classical Greek drama, part of the wider revival of antiquity characteristic of the Renaissance. The members of the Camerata considered that the "chorus" parts of Greek dramas were originally sung, and possibly even the entire text of all roles; opera was thus conceived as a way of "restoring" this situation. Dafne is unfortunately lost. A later work by Peri, Euridice, dating from 1600, is the first opera score to have survived to the present day. The honour of being the first opera still to be regularly performed, however, goes to Claudio Monteverdi's L'Orfeo, composed for the court of Mantua in 1607. The Mantua court of the Gonzagas, employers of Monteverdi, played a significant role in the origin of opera employing not only court singers of the concerto delle donne (till 1598), but also one of the first actual "opera singers"; Madama Europa.
If you're musically inclined, you can take your Opera Day celebrations a step further. Get together with your most musical friends, and put on an opera of your own. It is easy to find the text of famous operas online, and you can divide the parts up amongst yourselves and have a riot of a time.
World Marriage Day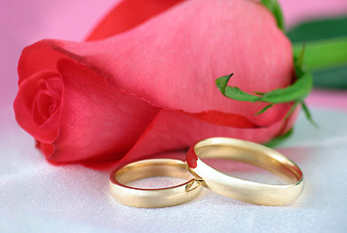 World Marriage Day takes place on February 8th. World Marriage Day is an observance sponsored by American organisation Worldwide Marriage Encounter, associated with the Catholic Marriage Encounter movement and observed on second Sunday of February each year. Its purpose is declared to be: "World Marriage Day honors husband and wife as the foundation of the family, the basic unit of society. It salutes the beauty of their faithfulness, sacrifice and joy in daily married life.
Marriage - also called matrimony or wedlock - is a social union or legal contract between people called spouses that establishes rights and obligations between the spouses, between the spouses and their children, and between the spouses and their in-laws. The definition of marriage varies according to different cultures, but it is principally an institution in which interpersonal relationships, usually intimate and sexual, are acknowledged.
People marry for many reasons, including: legal, social, libidinal, emotional, financial, spiritual, and religious. Marriages can be performed in a secular civil ceremony or in a religious setting. The act of marriage usually creates normative or legal obligations between the individuals involved. Marriage is often viewed as a contract.