As Young As You Feel Day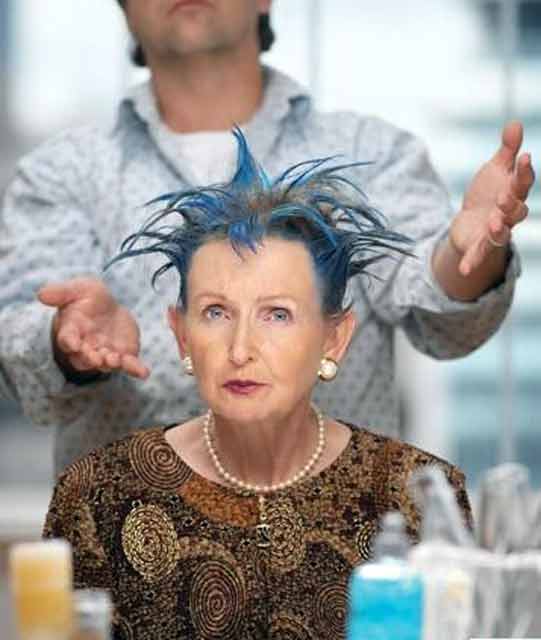 As Young As You Feel Day is a day for losing your inhibitions!
As Young As You Feel Day is here, and this unofficial holiday — celebrated annually every March 22 — is a great time for people of all ages to look and feel young again. A day to look back on the past and lose one's inhibitions, As Young As You Feel Day serves to remind all people that for many, age is but a number. Days of the Year News reveals new information on this noteworthy date and updated ways to celebrate the time this, March 22, from dressing up youthfully to simply thinking with a fresh mindset.
Although many important and traditional holidays are honored throughout the year, As Young As You Feel Day is a special one for those who think their greatest years are behind them. People of all ages can enjoy this unofficial March holiday, but it is likely most fondly celebrated by those who live in relative good health yet believe they are limited in the ways they can currently behave due to societal or age-related restrictions.
Use this day to rebel against that authority, then, and make the most of the well-known saying, "Carpe Diem" — seize the day. On As Young As You Feel Day, all are encouraged to remember that we must cherish each day as our last, and be aware that we must work every single day to enjoy our loved ones — and ourselves.
There are several fun and lighthearted ways to celebrate As Young As You Feel Day with some pomp and circumstance. Do you miss those days when you were young and had that now out-of-style hairdo, or perhaps wore those clothes that now make your children and grandchildren look back on photos and laugh? Reflect and pull them out today! Do something with your family and friends you used to when you were younger, whether it be a drive-in movie or simply a long walk down by the river.
But perhaps most importantly this March 22, we can celebrate this holiday by reminding ourselves that while age certainly does take its toll, it is still possible to stay young, happy, and clear-headed in our hearts and in our minds. So whether it's making a snack that you enjoyed in your youth or simply looking back contentedly on the days of the past, remember to honor As Young As You Feel Day with those you care about most!
Education and Sharing Day
Education and Sharing Day is a day made by the United States Congress in honor of the Lubavitcher Rebbe, Rabbi Menachem Mendel Schneerson (1902-1994). It honors his efforts for education and sharing for Jews and non-Jews alike. During his lifetime the Rabbi opened scores of centers of education called "Chabad Houses". The day was inaugurated April 18, 1978, by President Jimmy Carter and has since been proclaimed, by the presiding President, annually on the Jewish birthday of Menachem Mendel Schneerson (11 Nissan), which generally falls out in April.
President Ronald Reagan wrote in his proclamation of 1982:
One shining example for people of all faiths of what education ought to be is that provided by the Lubavitch movement, headed by Rabbi Menachem Schneerson, a worldwide spiritual leader who will celebrate his 80th birthday on April 4, 1982. The Lubavitcher Rebbe's work stands as a reminder that knowledge is an unworthy goal unless it is accompanied by moral and spiritual wisdom and understanding. He has provided a vivid example of the eternal validity of the Seven Noahide Laws, a moral code for all of us regardless of religious faith. May he go from strength to strength.
In recognition of the Lubavitcher Rebbe's 80th birthday, the Senate and the House of Representatives of the United States in Congress assembled have issued House Joint Resolution 447 to set aside April 4, 1982, as a "National Day of Reflection."
President George H. W. Bush wrote in his proclamation of 1989:
It is fitting that we honor Rabbi Schneerson and acknowledge his important contributions to society. Our great Nation takes just pride in its dedication to the principles of justice, equality, and truth. Americans also understand that we have a responsibility to inspire the same dedication in future generations. We owe a tremendous debt to Rabbi Schneerson and to all those who promote education that embraces moral and ethical values and emphasizes their importance.

In recognition of Rabbi Schneerson's vital efforts, and in celebration of his 87th birthday, the Congress, by House Joint Resolution 173, has designated April 16, 1989, and April 6, 1990, as "Education Day, U.S.A.
President Bill Clinton wrote in his proclamation of 1995:
"Rabbi Menachem Mendel Schneerson, the Lubavitcher Rebbe, well understood the importance of nurturing the heart along with the mind. Throughout his long and rich life, he believed that the education of our young people would only be successful if it sought to build character as well as intellect, if it taught the lessons of honesty, tolerance, and good citizenship, as well as language, math, and science.
This year, let us rededicate ourselves to teaching the love of learning that was championed by Rabbi Schneerson and is strengthened by caring leaders like him throughout our Nation. As we provide our students with the information and practical tools they need, let us also pass on to them the capacity for understanding that can help to give fuller meaning to their lives."
President George W. Bush wrote in his proclamation on Education and Sharing Day 2007:
"Education and Sharing Day honors the legacy of Rabbi Menachem Mendel Schneerson and emphasizes our commitment to teach the next generation of Americans the values that make our country strong. The Lubavitcher Rabbi believed that society should 'make a new commitment to kindness,' and he helped to establish education and outreach centers offering social service programs and humanitarian aid around the world."
President Barack Obama wrote in his proclamation on Education & Sharing Day 2009:
"Few have better understood or more successfully promoted these ideas than Rabbi Menachem Mendel Schneerson, the Lubavitcher Rebbe, who emphasized the importance of education and good character. Through the establishment of educational and social service institutions across the country and the world, Rabbi Schneerson sought to empower young people and inspire individuals of all ages. On this day, we raise his call anew."
The 1991 bill described the Noahide Laws as the "ethical values and principles which are the basis of civilized society and upon which our great Nation was founded".
President George W. Bush called upon "government officials, educators, volunteers, and all the people of the United States to reach out to young people and work to create a better, brighter, and more hopeful future for all."
International Day of The Seal
Other than being the adorably cute creatures we see in zoo shows, seals are some of the most hunted marine mammal in the world driving them near extinction. The largest threat on seals are the humans who try to catch them for their blubber, meat and pelts. International Day Of The Seal is for raising awareness and promote conservation of seals worldwide.
International Day Of The Seal was declared a special day by the United States Congress on March 22, 1982 to promote awareness to stop the cruelty against different seal populations around the world.
International Day Of The Seal Celebration
Prepare movies for the whole family about stories that include seals and have a movie marathon at home.
Suggested movies include Andre, Totti, The White Seal, Arctic Tale, Salty the Seal, The Secret of the Seal.
Volunteer to have a talk at the local schools about the lives and dangers to the lives of seals. You can include videos from Discovery Channel or National Geographic for full effect.
Visit the zoos that have a special seal show on this day or volunteer to feed the seals in captivity.
International Day Of The Seal Facts
Seals are protected by the Marine Mammal Protection Act (MMPA) of the United States which was put into law in 1972.
The Humane Society of the United States has different programs that promote saving the seal populations around the globe.
Even before the International Day Of The Seals became a special day, seals have been depicted as important parts of various cultures. Ancient Greek coins have an image of a seal, seals were mentioned by Aristotle and Homer, Moche people of Peru have seals in the artwork, and Celts have myths about seals that could walk.
This has got to be one of the best days of the year! March 22nd is National Goof-Off Day! Although the origins of this annual event are unknown, many folks may not care who "invented" this holiday.

Goofing off is a slang term in the United States for engaging in recreation or an idle pastime while obligations of work or society are neglected. Common obligations neglected in the course of goofing off include schoolwork, paid employment, social courtesies and the expectations of relations.
Just think of the possibilities - no school, no work and no housework chores! Heading to the beach, going on an all-day shopping trip or just staying in bed all day long, eating decadent bonbons while watching your favorite flicks, sounds like a perfect plan, eh? Of course, the school principal, boss or spouse may not be too impressed, but hey, tomorrow is another day!
World Day of Metta
The World Day of Metta's Mission is to create a change in the climate of global consciousness so that the basic needs of ALL beings may be met. May the Metta become the central tenet by which humanity makes choices.
March 22, from Noon until Two in YOUR time zone – sing, dance, meditate, recite or pray the Metta with intention for World Peace and Hope. Noon to two doesn't work? Create a gathering any time you can!
The Metta advocates using our most powerful tools, love and kindness, for personal, ecological, and social transformation. The Metta is a new story to seed consciousness with joyous possibility so that fresh air, water, food, love, joy and peace become realities in this world. As a platform on which all ecological and social movements may stand, the Metta highlights WE consciousness, unity and relationship. Metta promotes a worldview that can free us from the grip of the industrial growth society for when we draw our thoughts, words, actions, principles, and policies from the Metta, we can return to harmony within ourselves and in the world.
World Water Day has been observed on 22 March since 1993 when the United Nations General Assembly declared 22 March as "World Day for Water".
This day was first formally proposed in Agenda 21 of the 1992 United Nations Conference on Environment and Development (UNCED) in Rio de Janeiro, Brazil. Observance began in 1993 and has grown significantly ever since; for the general public to show support, it is encouraged for the public to not use their taps throughout the whole day. The day has also become a popular Facebook trend.
The UN and its member nations devote this day to implementing UN recommendations and promoting concrete activities within their countries regarding the world's water resources. Each year, one of various UN agencies involved in water issues takes the lead in promoting and coordinating international activities for World Water Day. Since its inception in 2003, UN-Water has been responsible for selecting the theme, messages and lead UN agency for the World Day for Water.
In addition to the UN member states, a number of NGOs promoting clean water and sustainable aquatic habitats have used World Day for Water as a time to focus public attention on the critical water issues of our era. Every three years since 1997, for instance, the World Water Council has drawn thousands to participate in its World Water Forum during the week of World Day for Water. Participating agencies and NGOs have highlighted issues such as a billion people being without access to safe water for drinking and the role of gender in family access to safe water. In 2003, 2006 and 2009, the UN World Water Development Report was launched on the occasion of the World Water Day. The fourth Report is expected to be released around 22 March 2012
Water and energy are closely interlinked and interdependent. Energy generation and transmission requires utilization of water resources, particularly for hydroelectric, nuclear, and thermal energy sources. Conversely, about 8% of the global energy generation is used for pumping, treating and transporting water to various consumers.
In 2014, the UN System – working closely with its Member States and other relevant stakeholders – is collectively bringing its attention to the water-energy nexus, particularly addressing inequities, especially for the 'bottom billion' who live in slums and impoverished rural areas and survive without access to safe drinking water, adequate sanitation, sufficient food and energy services. It also aims to facilitate the development of policies and crosscutting frameworks that bridge ministries and sectors, leading the way to energy security and sustainable water use in a green economy. Particular attention will be paid to identifying best practices that can make a water- and energy-efficient 'Green Industry' a reality.
Objectives of World Water Day in 2014
Raise awareness of the inter-linkages between water and energy
Contribute to a policy dialogue that focuses on the broad range of issues related to the nexus of water and energy
Demonstrate, through case studies, to decision makers in the energy sector and the water domain that integrated approaches and solutions to water-energy issues can achieve greater economic and social impacts
Identify policy formulation and capacity development issues in which the UN system, in particular UN-Water and UN-Energy, can offer significant contributions
Identify key stakeholders in the water-energy nexus and actively engaging them in further developing the water-energy linkages
Contribute as relevant to the post-2015 discussions in relation to the water-energy nexus.