Grass Is Always Browner On The Other Side Of The Fence Day
Do you consider yourself an optimist or pessimist? Is the glass half-full or half-empty? If you tend to think the grass is always greener on the other side of the fence, don't forget you still have to mow it! And speaking of grass...March 30 is the Grass is Always Browner on the Other Side of the Fence Day.
The Grass is Always Browner on the Other Side of the Fence Day reminds us to stop and reflect on our many blessings. While a relationship, job, living and/or financial situations may not be perfect, today is the perfect day to appreciate the things we have as well as the very special people in our lives who we hold near-and-dear to our hearts. Just because something or someone may sound perfect, things are not always as they seem.
This holiday was created to honor the people who never left their old life just because they thought the "grass was greener on the other side." It was also created to inspire people to be happy with what they have, rather than selfish and greedy and envious of other people.
National Doctors Day
National Doctors' Day is held every year on March 30th in the United States. It is a day to celebrate the contribution of physicians who serve our country by caring for its' citizens. The first Doctor's Day observance was March 30, 1933 in Winder, Georgia. Eudora Brown Almond, wife of Dr. Charles B. Almond, decided to set aside a day to honor physicians. This first observance included the mailing greeting cards and placing flowers on graves of deceased doctors. On March 30, 1958, a Resolution Commemorating Doctors' Day was adopted by the United States House of Representatives. In 1990, legislation was introduced in the House and Senate to establish a national Doctor's Day. Following overwhelming approval by the United States Senate and the House of Representatives, on October 30, 1990, President George Bush signed S.J. RES. #366 (which became Public Law 101-473) designating March 30th as "National Doctor's Day."
More than the application of science and technology, medicine is a special calling, and those who have chosen this vocation in order to serve their fellowman understand the tremendous responsibility it entails. Referring to the work of physicians, Dr. Elmer Hess, a former president of the American Medical Association, once wrote: "There is no greater reward in our profession than the knowledge that God has entrusted us with the physical care of His people. The Almighty has reserved for Himself the power to create life, but He has assigned to a few of us the responsibility of keeping in good repair the bodies in which this life is sustained." Accordingly, reverence for human life and individual dignity is both the hallmark of a good physician and the key to truly beneficial advances in medicine.
The day-to-day work of healing conducted by physicians throughout the United States has been shaped, in large part, by great pioneers in medical research. Many of those pioneers have been Americans. Indeed, today we gratefully remember physicians such as Dr. Daniel Hale Williams and Dr. Charles Drew, who not only advanced their respective fields but also brought great honor and pride to their fellow Black Americans. We pay tribute to doctors such as Albert Sabin and Jonas Salk, whose vaccines for poliomyelitis helped to overcome one of the world's most dread childhood diseases. We also recall the far-reaching humanitarian efforts of Americans such as Dr. Thomas Dooley, as well as the forward-looking labors of pioneers such as members of the National Institutes of Health, who are helping to lead the Nation's fight against AIDS, cancer, and other life-threatening diseases. These and other celebrated American physicians have enabled mankind to make significant strides in the ongoing struggle against disease.
However, in addition to the doctors whose name we easily recognize, there are countless others who carry on the quite work of healing each day in communities throughout the United States -- indeed, throughout the world. Common to the experience of each of them, from the specialist in research to the general practitioner, are hard work, stress, and sacrifice. All those Americans who serve as licensed physicians have engaged in years of study and training, often at great financial cost. Most endure long and unpredictable hours, and many must cope with the conflicting demands of work and family life.
As we recognize our Nation's physicians for their leadership in the prevention and treatment of illness and injury, it is fitting that we pay special tribute to those who serve as members of the Armed Forces and Reserves and are now deployed in support of Operation Desert Storm. Whether they carry the tools of healing into the heat of battle or stand duty at medical facilities in the Persian Gulf and elsewhere, these dedicated physicians -- along with thousands of nurses and other medical personnel -- are ital to the success of our mission. We salute them for their courage and sacrifice, and we pray for their safety. We also pray for all those who come in need of their care.
In honor of America's physicians, the Congress, by Senate Joint Resolution 366 (Public Law 101-473), has designated March 30, 1991, as "National Doctors Day" and has authorized and requested the President to issue a proclamation in observance of this day.
NOW, THEREFORE, I, GEORGE BUSH, President of the United States of America, do hereby proclaim March 30, 1991, as National Doctors Day. I encourage all Americans to observe this day with appropriate programs and activities.
IN WITNESS WHEREOF, I have hereunto set my hand this twenty-first day of February, in the year of our Lord nineteen hundred and ninety-one, and of the Independence of the United States of America the two hundred and fifteenth.
National I Am In Control Day
The National I Am in Control Day is celebrated every year on the 30th of March. This day originated on the very day in the year 1981 when the then Secretary of State – Alexander Haig made the statement "I am in control here" in response to an interview regarding the assassination bid on President Ronald Regan in which he was wounded. So this is the day to get in the grip on you. This is the day to put your foot down and take control of your life. Show people that you are not a mess.
The out-of-control feeling happens to everyone at least sometime in life. Your work and home get so tangled that you feel you are on the edge. There may be days on end when everything seems to be malfunctioning – the printer is out of paper, the clocks are down without batteries, the kids have messed up the carpet with glue and glitter and so on. On March 30th, take the time off to set all such mess right. Get rid of all the clutter. Tell everyone to behave. Work it out with your family on how to make things run more efficiently and get them to stick to the plan.
National Turkey Neck Soup Day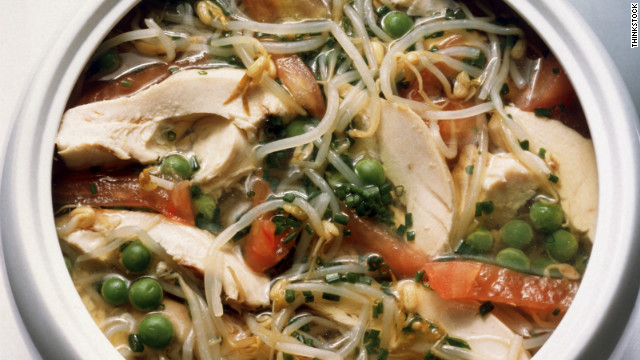 March 30th is National Turkey Neck Soup Day
Who doesn't love the week after Thanksgiving when we can enjoy that wonderful, comforting delight – Home Made Turkey Soup. Well, you don't have to wait until Thanksgiving to enjoy it. Most butchers carry turkey necks which means we can now indulge ourselves in this cherry pleasure.
Despite the fact that we are a few days past the Spring Equinox, there are still a few chilly nights ahead of us. What better than a bowl of homemade turkey neck soup; even better if accompanied by fresh, crusty homemade bread.
A specific recipe for turkey neck soup is not really necessary. It can be one of those "clean the refrigerator," sort of recipes.
Begin of course, with a large pot of water, several turkey necks, an onion or two, cut into quarters, several cloves of squashed garlic, some chopped celery, or the root end of a head of celery, and herbs of choice. No salt yet. Bring to a boil without a lid, then reduce the heat to maintain a rapid simmer and cover with a lid. Leave to it's own devices until the meat is falling off the bones. Remove from the heat and allow to cool for a while for safety's sake.
Remove the necks from the pot and leave until they are cool enough to handle, then pick all the meat possible from the bones, chop it and set aside. Strain the broth and discard the now spent vegetable material. Clarify the stock if you wish. Taste the broth. If it seems a little on the wimpy side, (which it very well may, being that most turkeys are fed on growth stimulant hormones instead of grain and bugs these days,) you may wish to "kick it up a notch" with the addition of a bit of powdered chicken bouillon.
You are now ready to proceed with the completion of your soup. Add what ever you please: a hand full of beans, fine, but if they are dry beans, don't add anything else until the beans are tender or the other things will be mush.
You can add a hand full of rice or lentils or split peas or pearl barley; a bit of pasta is a good thing, carrots, potatoes, celery, more garlic, more onion but chopped this time, some green beans, just about anything. I never add beets because they turn the soup a really nasty color. Do you make good dumplings? If so, they would be a wonderful addition at the last minute.
You now have a wonderful, nurturing and comforting soup.
Pencil Day
Today is Pencil Day! On this day in 1858, the United States Patent and Trademark Office granted the first-ever patent for a modern pencil with an eraser attached to it. Hymen Lipman created the wooden pencil and received high praise for how easy it was to use for writing and drawing.
Did you know that a single wooden pencil can write 45,000 words or draw a line that is 35 miles long? A pencil can also write under water, upside down, or in zero gravity. Manufacturers painted the first pencils yellow because the color was associated with royalty and honor. People quickly began assuming that yellow pencils were the best type!
To celebrate Pencil Day, set aside your laptop and use a pencil and paper to write today!
Take a Walk in the Park Day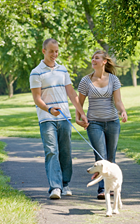 March 30th celebrates Take A Walk In The Park Day. After a long busy day, a calming and therapeutic way to relax would be a nice, long, leisurely walk in the park.
Taking walk at a local park is definitely a good way to clear one's mind from the stresses of the day, re-energizing yourself and at the same time and helping to improve your health.
It may be a good idea to take your camera with you during your walk as parks offer many of the beauty's of nature. There is the possibility of capturing some great photographs of birds or other wildlife, flowers, budding trees, clouds or the sunset.
Today, on Take A Walk In The Park Day, call a friend (or walk alone if you like), find a walking trail in a park near you, relax, walk and enjoy nature's beauty and being outside.
World Bipolar Day
World Bipolar Day, celebrated on March 30th each year, is an initiative of the International Bipolar Foundation, the Asian Network of Bipolar Disorder (ANBD) and the International Society for Bipolar Disorders (ISBD), with the goal to increase awareness and knowledge about bipolar disorder and improve sensitivity towards individuals suffering from the illness and eliminate social stigma. The birthday of Vincent Van Gogh, who was posthumously diagnosed as probably having bipolar disorder.
Bipolar disorder, also known as bipolar affective disorder (and originally called manic-depressive illness), is a mental disorder characterized by periods of elevated mood and periods of depression. The elevated mood is significant and is known as mania or hypo-mania depending on the severity or whether there is psychosis. During mania an individual feels or acts abnormally happy, energetic, or irritable. They often make poorly thought out decisions with little regard to the consequences. The need for sleep is usually reduced. During periods of depression there may be crying, poor eye contact with others, and a negative outlook on life. The risk of suicide among those with the disorder is high at greater than 6% over 20 years, while self harm occurs in 30–40%. Other mental health issues such as anxiety disorder and substance use disorder are commonly associated.

The cause is not clearly understood, but both genetic and environmental factors play a role. Many genes of small effect contribute to risk. Environmental factors include long term stress and a history of childhood abuse. It is divided into bipolar I disorder if there is at least one manic episode and bipolar II disorder if there are at least one hypo-manic episode and one major depressive episode. In those with less severe symptoms of a prolonged duration the condition cyclothymic disorder may be present. If due to drugs or medical problems it is classified separately. Other conditions that may present in a similar manner include substance use disorder, personality disorders, attention deficit hyperactivity disorder, and schizophrenia as well as a number of medical conditions.

Treatment commonly includes psychotherapy and medications such as mood stabilizers or anti-psychotics. Examples of mood stabilizers that are commonly used include lithium and anticonvulsants. Treatment in hospital against a person's wishes may be required at times as people may be at risk to themselves or others yet refuse treatment. Severe behavioral problems may be managed with short term benzodiazepines or anti-psychotics. In periods of mania it is recommended that antidepressants be stopped. If antidepressants are used for periods of depression they should be used with a mood stabilizer. Electroconvulsive therapy may be helpful in those who do not respond to other treatments. If treatments are stopped it is recommended that this be done slowly. Most people have social, financial or work related problem due to the disorder. These difficulties occur a quarter to a third of the time on average. The risk of death from natural causes such as heart disease is twice that of the general population. This is due to poor lifestyle choices and the side effects from medications.

About 3% of people in the United States have bipolar disorder at some point in their life. Lower rates of around 1% are found in other countries. The most common age at which symptoms begin is 25. Rates appear to be similar in males as females. The economic costs of the disorder has been estimated at $45 billion for the United States in 1991. A large proportion of this was related to a higher number of missed work days estimated at 50 per year. People with bipolar disorder often face problems with social stigma.