Adopt A Shelter Pet Day
Homeless pets face stark and heartbreaking statistics: The Humane Society of the Untied States estimates that animal shelters care for 6-8 million dogs and cats every year in the United States, of whom approximately 3-4 million are euthanized. But throughout the US, dedicated volunteers and shelter professionals are committed to saving as many animals as possible, improving their lives, and finding "forever homes" for these loving, worthy creatures.
Millions of companion animals in shelters across America are just waiting for a special home like yours. Navigating the adoption process isn't as hard as you think. We can help you find the perfect pet and discover how amazing adopting a pet can be.
When you're looking to add a pet to your life, consider adopting a homeless animal from your local shelter or rescue group.
Whether you want a puppy or a more mature dog, a purebred or a one-of-a-kind mixed breed, even a rabbit or hamster, your shelter has the best selection of animals anywhere—all screened for good health and behavior. Most shelters will even help you with spaying and neutering.
The animal shelter is your top source for a new pet, and our pet-care experts have compiled all the information you'll need to find your nearest shelter, select a pet who matches your lifestyle, and more.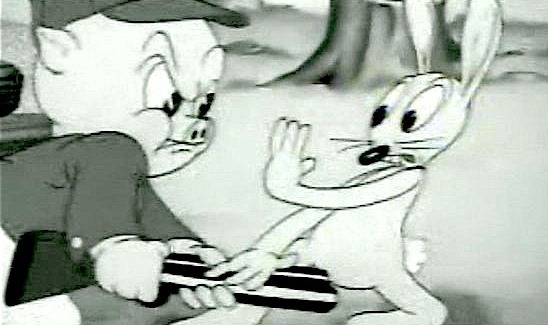 Oh, yes, some Bugs Bunny fans will tell you that July 27 is Bugs Bunny Day. That is the anniversary of the 1940 debut of the familiar rabbit and his adversary, Elmer Fudd. In that July debut people also heard for the first time Bugs's famous line, "What's up, Doc?"
But today is the real anniversary of Bugs Bunny. The "wascally wabbit" first appeared on April 30, 1938, in a short theater cartoon called "Porky's Hare Hunt." Perhaps the reason people don't recognize Bugs from that early cartoon is that he was credited as "Happy Rabbit." But, you know what they say, if it looks like Bugs Bunny, and talks like Bugs Bunny, and moves like Bugs Bunny...then it IS Bugs Bunny, no matter what they call it!"
Enjoy Bugs Bunny!
With
this free WB game
, you can help Bugs gather carrots. Be sure to get a few carrots to munch on while you play!
Boomerang has all sorts of Bugs Bunny activities, such as
this coloring page
,
this painting activity
, and even
a carrot cake recipe
.
Here
is a lesson in how to draw Bugs Bunny.
Watch some silly bits from Looney Tunes cartoons. Like
these
. (
Here
is the full cartoon from one of those bits.)
International Jazz Day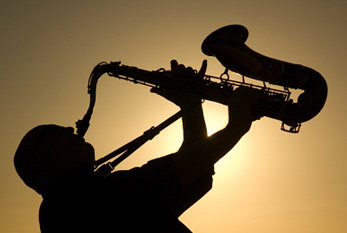 April 30 has been designated as International Jazz Day by the United Nations Education, Scientific and Cultural Organization (UNESCO).

International Jazz Day celebrates the historical, cultural, and educational contribution of this popular genre of music. The day aims to spread international awareness about this unique musical style; and to promote the cultural, and social values that Jazz stands for.

Jazz is a uniquely American musical style that emerged out of the slave experience, primarily in southern United States. It is deeply rooted in the rich musical, and cultural traditions of Africa, and is heavily influenced by European music. New Orleans is generally considered to be the birthplace of this popular musical form, which is now seen as a voice of freedom and empowerment, and a statement against injustice, and oppression all around the world.

Today, Jazz has spread all over the globe, and is constantly evolving, being influenced by, and influencing other musical forms and genres.

The initiative to create an International Day of Jazz came from American Jazz pianist, composer, and UNESCO Goodwill Ambassador for Intercultural Dialogues, Herbie Hancock. The purpose of the initiative was to focus global attention to the role that Jazz has played in breaking down race and gender barriers around the world; and in promoting cooperation; mutual understanding, and communication; peace and freedom.

Several activities mark the celebration of International Jazz Day, including Jazz concerts and performances, film screenings, and conference and panel discussions.
National Animal Advocacy Day
April 30 is National Animal Advocacy Day. This is your chance to help make a difference by providing a voice to the voiceless.
Throughout the world thousands of animals are being abused, neglected, tortured, abandoned and murdered. Advances have been made to animal welfare laws but for the most part, animals are still considered property. As a result, those that have been tortured, beaten, and left to die very rarely receive justice.
However, animal lovers like yourself can help bring some justice to our animal friends by taking just a few minutes of your time to sign an on-line petition, make a donation to a local or national non-profit organization, write an email or letter to your local representative or volunteer at your local animal shelter. And the April 30th National Animal Advocacy Day is a great place to begin.
Below you will find links to some of the hottest on-line petitions to help start you on your way to animal advocacy. You can also visit
Care2 Petition Site
to find the petitions or causes that interest you. If you are motivated to write to your Connecticut representatives, please follow this
link
for their contact information.
It may not seem like a big deal adding your name to a petition and sharing with your social networks. But you have to understand that your voice and actions count. If just one other person follows your lead, it may cause a domino effect with more people acting in the best interest of animals worldwide.
"Think globally, act locally" may be an old saying but it is also a reality. With just a few clicks and key strokes on your computer, you may help save an animal's life today.
Tell Congress to Ban Horse Slaughter Once and for All! (ASPCA)
Tell the Canadian government to end the seal slaughter (HIS)
Urge the FDA to End Painful Tests on Animals (PETA)
Wolves In The Lower-48 States Need Your Help (Earth Justice)
Stabbing bulls to death is not culture (PETA UK)
Visit
Animal Advocacy Network
for more information on petitions and causes. If you would like alerts on future publications on
New Haven Animal Advocacy
, please
subscribe
. You will remain anonymous and it is completely free.
National Honesty Day
National Honesty Day is today (April 30th), which means that, in theory, you should be able to ask any question you want and get a straightforward answer that's relatively free of fibs, lies, and falsehoods. Assuming, of course, that others have heard of the day and all that it entails. Otherwise, chances are you're going to get the same old rigmarole from everyone you engage.
Want to know where a politician really stands on a touchy subject? Now's the time to ask. Want to know if your true love is being as faithful as he or she claims? Fire away. If everyone plays by the rules today, there should be one or two fewer episodes of Maury for us to watch this season, but it's a small price to pay to get people to be truthful with one another.
Here in the States, National Honesty Day was designed to celebrate the truthfulness of a pair of past presidents, namely George Washington and Abraham Lincoln. Of course, considering that the whole Washington/cherry tree story was a total fabrication to illustrate the guy's honesty, you could say that the holiday was founded on a lie. We'll just sweep that little tidbit under the proverbial rug for now. No sense spoiling a good thing.
M. Hirsh Goldberg, former press secretary and author of several books, created the holiday back in the 1990′s while doing research for his tome "The Book of Lies", a collection of words, sentences, and paragraphs that has been translated into several language. Goldberg felt that the holiday should come at the end of April since the first day of the month encourages people to spread tall tales and complete fabrications. Then again, maybe Goldberg really came up with the idea in order to sell more books. That's just idle speculation on my part.
Will you be participating in National Honesty Day? Let us know in the comments section. In the meantime, why not see what folks on Twitter are saying about being truthful for 24 long hours.
National Oatmeal Cookie Day
"O" is for oatmeal and that's good enough for me. April 30 is National Oatmeal Cookie Day.
Oatmeal cookies are a big deal in our house. We like to think that they're healthier than regular cookies, but that doesn't stop them from lasting one, maybe two days. Oatmeal cookies are very versatile and can be customized to your liking - nuts, no nuts, raisins, no raisins, chocolate chips (but really, who doesn't like chocolate chips in their cookies?).
Oats take the place of most of the flour in oatmeal cookies, and you typically only need one egg to bind them so already that's healthier than your average cookie. Rolled or old fashioned oats work best here, but in a pinch I've used a sachet of instant oats too.
The rest of the ingredients are really going to depend on your taste. Some recipes eliminate sugar altogether by substituting honey and molasses; some call for whole wheat flour instead of all purpose; some even include adding oil.
My perfect oatmeal cookie has toasted walnuts and semi-sweet chocolate chips in it, and the cookie is chewy in the center but crisp on the edges. I achieve this by pulling them out of the over a minute before they look like they're done, and removing them to a cooling rack immediately. Storage is also important; if you pack them away while they're still warm, the steam that's generated will leave your cookies slightly softer and sometimes soggy.
It took a while to find the perfect recipe for our oatmeal cookies, and it's been tweaked a few times to our taste, but believe me, no one complained about the extra batches of cookies lying around while we were figuring that all out.
National Raisin Day
April 30th is National Raisin Day! Raisin, dried fruit of certain varieties of grape. Raisin grapes were grown as early as 2000 bc in Persia and Egypt, and dried grapes are mentioned in the Bible (Numbers 6:3) during the time of Moses. David (Israel's future king) was presented with "a hundred clusters of raisins" (1 Samuel 25:18), probably sometime during the period 1110–1070 bc. Early Greeks and Romans adorned places of worship with raisins, and they were awarded as prizes in sporting events. Until the 20th century the chief raisin producers were Turkey, Iran, and Greece; by mid-century the United States had taken the lead in production, with Australia ranking second. The U.S. raisin industry is located entirely in California, where the first raisin grapes were planted in 1851.
The most important varieties of raisin grapes are the Thompson Seedless, a pale-yellow seedless grape, also known as Sultanina (California); Muscat, or Alexandria, a large-seeded variety also known as Gordo Blanco (Australia); White Hanepoot (South Africa); and the Black Corinth, a small, black, seedless type, also called Zante currant, Staphis (Greece), and panariti. Other varieties of raisin of local importance include the Round Kishmish, Rosaki, Dattier, Monukka, and Cape Currant.
Raisins also may be designated by the method of drying (natural, golden-bleached, lexia), the form in which marketed (seeded, loose, layers), the principal place of origin (Aíyion, Smyrna, Málaga), the size grades, or the quality grades. Natural raisins are dried in the sun in their natural condition; they are grayish black or grayish brown, with the natural bloom intact and a rather tough skin. Golden-bleached raisins are produced from Thompson Seedless grapes dipped in 0.5 percent lye, exposed to fumes of burning sulfur for two to four hours, and dried in a tunnel dehydrator. They are lemon yellow to golden yellow in color and are used chiefly in baked goods. Sulfur-bleached raisins are pretreated the same as golden-bleached, put on trays, and left in the sun for three to four hours. The trays are then stacked, and the drying is continued for several weeks in the shade. The finished product appears waxy and creamy and faintly reddish yellow in color.
Soda-dipped or soda-bleached raisins derive from Thompson Seedless grapes hot-dipped in dilute lye but not sulfured, then dried in the sun or in a dehydrator. If dried rapidly they are light amber to medium brown, moderately tender, and mild flavored. Oil-dipped raisins and lexias are dipped in a dilute solution of lye upon which a thin film of olive oil is floated; they are dried on trays in direct sunlight and are medium to dark brown, tender, and mild in flavor. Raisins provide an excellent source of iron for the diet.
Raisins are low in fat and contain important nutrients like iron, copper, calcium, and antioxidants. Raisins first became commercially popular in 1873 when a heat wave destroyed acres and acres of California grape vines. One grower decided to sell the dried grapes and marketed them as a "Peruvian delicacy." Today, California produces half of the world's raisin supply!
To celebrate National Raisin Day, snack on a box of raisins or bake a delicious batch of oatmeal raisin cookies!
Poem In Your Pocket Day
Every April, on Poem in Your Pocket Day, people throughout the United States celebrate by selecting a poem, carrying it with them, and sharing it with others throughout the day as schools, bookstores, libraries, parks, workplaces, and other venues ring loud with open readings of poems from pockets.
Poem in Your Pocket Day was originally initiated in 2002 by the Office of the Mayor, in partnership with the New York City Departments of Cultural Affairs and Education, as part of the city's National Poetry Month celebration. In 2008, the Academy of American Poets took the initiative national, encouraging individuals around the country to join in and channel their inner bard.
This year Poem in Your Pocket Day will be held on April 30. Be sure to share your poem selection on Twitter by using the hashtag #pocketpoem.
Each year on national Poem in Your Pocket Day, the town of Charlottesville, Virginia, unites in a day-long celebration of poetry. The project is spearheaded by Jefferson-Madison Regional Library, whose staff recruit members of the community—students, senior citizens, local business owners, neighbors, and friends—to distribute poem scrolls throughout Charlottesville. Over 7,000 scrolls are distributed to a local hospital, a children's museum, libraries, senior centers, nursing homes, and numerous small businesses in the downtown area. They also put together a street team that hands out poems along the Charlottesville pedestrian mall.
According to library branch manager Wendy Saz, "The very best part of the project is seeing the way people immediately respond to poetry. People call the library to say how much their poem meant to them, personally. Some folks come back for additional scrolls to give to friends and family members. People stop to recite favorite poems, from memory, to street team members. Last year, when the day was over, we were happily surprised when one street team member commented that he hadn't seen a single poem on the ground or in a trash bin! People were tucking them in purses and pockets, to keep and to reread."
Poetry is best when shared, and Poem in Your Pocket Day is the perfect time to surprise someone with the gift of poetry.
In 2002, as part of New York City's National Poetry Month celebration, the Office of the Mayor, in partnership with the New York City Departments of Cultural Affairs and Education, initiated Poem in Your Pocket Day, a time for New York City residents to select a poem, carry it with them, and share it with others throughout the day.
In 2008, the Academy of American Poets took the initiative national, encouraging individuals around the country to join in and channel their inner bard. Each year on Poem in Your Pocket Day, schools, bookstores, libraries, parks, workplaces, and other venues ring loud with open readings of poems from pockets.
SpankOut Day
This year marks the 16th anniversary of SpankOut Day, a national event designed to raise awareness about spanking and to encourage parents, teachers and caregivers to find alternatives to corporal punishment.
The day is sponsored by the Center for Effective Discipline, who says:
"SpankOut Day USA was initiated in 1998 to give widespread attention to the need to end corporal punishment of children and to promote non-violent ways of teaching children appropriate behavior. EPOCH-USA (End Physical Punishment of Children) sponsors SpankOut Day USA on April 30th of each year. All parents, guardians, and caregivers are encouraged to refrain from hitting children on this day, and to seek alternative methods of discipline through programs available in community agencies, churches and schools."
Since 1998, over 1,000 informational events on child discipline have been carried out by organizations on SpankOut Day USA and thousands of people have participated.
The organization is hosting a week-long event on Facebook beginning on April 23 to help bring awareness to the day. They also offer Twelve Ways to Celebrate SpankOut Day in Your Community.
You can find much more information at the Center for Effective Discipline web site, such as which states allow corporal punishment in the schools and how parents and kids can take a stand.
Here in Minnesota, corporal punishment is not supposed to be allowed in the schools. However, the state Supreme Court says the practice is legal unless punishment is excessive or cruel and in 2008 they ruled in favor of a teacher who paddled a boy 36 times.
While at least 29 countries outlaw the physical punishment of children, it is still legal for parents to use physical punishment in every state in the U.S.


Walpurgis Night
Halloween isn't the only night when the supernatural rules.
There's a penetrating chill in the wind. The bright moon rises behind the shivering, nearly naked trees. A profound sense of foreboding permeates the darkness. This is the night, after all, when witches ride their broomsticks through the sky, and the natural world is forced to confront the powers of the supernatural.
No, it isn't October 31 and this is not Halloween. It's April 30 and it's Walpurgis Night.
Like Halloween, Walpurgis has its roots in ancient pagan customs, superstitions and festivals. At this time of year, the Vikings participated in a ritual that they hoped would hasten the arrival of Spring weather and ensure fertility for their crops and livestock. They would light huge bonfires in hopes of scaring away evil spirits.
But the name "Walpurgis" comes from a very different source. In the 8th Century, a woman named Valborg (other iterations of the name include Walpurgis, Wealdburg and Valderburger) founded the Catholic convent of Heidenheim in Wurtemburg, Germany. She herself later became a nun and was known for speaking out against witchcraft and sorcery. She was canonized a saint on May 1, 779. Since the celebration of her sainthood and the old Viking festival occurred around the same time, over the years the festivals and traditions intermingled until the hybrid pagan-Catholic celebration became known as Valborgsmässoafton or Walpurgisnacht - Walpurgis Night.