Get to Know Your Customer Day
Get to Know Your Customers Day is a good chance for every people in the business setting to get to know their customers. Why? Let's face it, customers have a strong hold in your business' success. Unless you take the time to understand their needs from their point of view, you will either stay stagnant or prosper in your business. Get to Know Your Customers Day falls on the third Thursday of the beginning of each quarter: January, April, July and October.
There was no credible source about this day's origin. However, inspite its unclear history, it still serves as a good opportunity for you to get to know your customers.
Getting to know your customers, especially the ones you're not quite familiar yet, can give you a clear idea on how to improve your business. When you build a relationship with them, it creates a loyalty bond. They invest trust not only on your products but also on you. When you have a stronger sense of familiarity with your customers, eventually, it opens marketing opportunities. Loyal customers, invariably, will advertise your products for you.
Get to Know Your Customer Options:
Express your gratitude. Have you expressed gratitude to your customers yet? If not, now is the best time for you to send them simple thank you tokens. Make sure to get your message across clearly.
Conduct a survey. This survey will cover your customers' wants and needs. For an added motivation, offer promotional products or sample for those who will grant the survey.
Utilize a Facebook account. This account could give you a glimpse of their preferences. Though just a glimpse, it will give you added knowledge about the ways in which you can improve your service to them.
Holocaust Remembrance Day
It has been over 60 years since the Holocaust. To survivors, the Holocaust remains real and ever-present, but for some others, sixty years makes the Holocaust seem part of ancient history. Year-round we try to teach and inform others about the horrors of the Holocaust. We confront the questions of what happened? How did it happen? How could it happen? Could it happen again? We attempt to fight against ignorance with education and against disbelief with proof.

But there is one day in the year when we make a special effort to remember (Zachor). Upon this one day, we remember those that suffered, those that fought, and those that died. Six million Jews were murdered. Many families were completely decimated.

Why this day? Jewish history is long and filled with many stories of slavery and freedom, sorrow and joy, persecution and redemption. For Jews, their history, their family, and their relationship with God have shaped their religion and their identity. The Hebrew calendar is filled with varied holidays that incorporate and reiterate the history and tradition of the Jewish people.

After the horrors of the Holocaust, Jews wanted a day to memorialize this tragedy. But what day? The Holocaust spanned years with suffering and death spread throughout these years of terror. No one day stood out as representative of this destruction.

So various days were suggested.
The tenth of Tevet was proffered. This day is Asarah B'Tevet and marks the beginning of the siege of Jerusalem. But this day holds no direct relation or tie to the Holocaust.
The Zionists in Israel, many of whom had fought in the ghettos or as partisans, wanted to commemorate the beginning of the Warsaw Ghetto Uprising - April 19, 1943. But this date on the Hebrew calendar is the 14th of Nissan - the day before Passover, a very important and happy holiday. Orthodox Jews objected to this date.
For two years, the date was debated. Finally, in 1950, compromises and bargaining began. The 27th of Nissan was chosen, which falls beyond Passover but within the time span of the Warsaw Ghetto Uprising. Orthodox Jews still did not like this date because it was a day of mourning within the traditionally happy month of Nissan. As a final effort to compromise, it was decided that if the 27th of Nissan would affect Shabbat (fall on Friday or Saturday), then it would be moved. If the 27th of Nissan falls on a Friday, Holocaust Remembrance Day is moved to the preceding Thursday. If the 27th of Nissan falls on a Sunday, then Holocaust Remembrance Day is moved to the following Monday.
On April 12, 1951, the Knesset (Israel's parliament) proclaimed Yom Hashoah U'Mered HaGetaot (Holocaust and Ghetto Revolt Remembrance Day) to be the 27th of Nissan. The name later became known as Yom Hashoah Ve Hagevurah (Devastation and Heroism Day) and even later simplified to Yom Hashoah.
How is it observed? Since Yom Hashoah is a relatively new holiday, there are no set rules or rituals. What kind of ritual could represent the Holocaust?
There are various beliefs about what is and is not appropriate on this day - and many of them are conflicting. In general, Yom Hashoah has been observed with candlelighting, speakers, poems, prayers, and singing. Often, six candles are lighted to represent the six million. Holocaust survivors speak about their experiences or share in the readings. Some ceremonies have people read from the Book of Names for certain lengths of time in an effort to remember those that died and to give an understanding of the huge number of victims. Sometimes these ceremonies are held in a cemetery or near a Holocaust memorial.
In Israel, the Knesset made Yom Hashoah a national public holiday in 1959 and in 1961 a law was passed that closed all public entertainment on Yom Hashoah. At ten in the morning, a siren is sounded where everyone stops what they are doing, pull over in their cars, and stand in remembrance.
In whatever form you observe Yom Hashoah, the memory of the Jewish victims will live on.
National Ask An Atheist Day
National Ask An Atheist Day is an opportunity for secular groups across the country to work together to defeat stereotypes about atheism and encourage courteous dialogue between believers and nonbelievers alike. The event is intended to be an opportunity for the general public - particularly people of faith - to approach nontheists and ask questions about secular life. We're encouraging all SSA affiliate groups to participate at whatever level they are able!
In 2015, Ask an Atheist Day falls on April 16. This day occurs every year on the 3rd Thursday of April. However, your group is also encouraged to hold events whenever you are able to, as well as for the national day. There are many ways you can do an Ask an Atheist event. In the past, our affiliates have held Ask an Atheist tables on their quad or in their student union, Ask an Atheist panels, Ask an Atheist Day speakers, Ask an Atheist fundraisers, and more. There is a wide variety of ideas available for such events.
National Eggs Benedict Day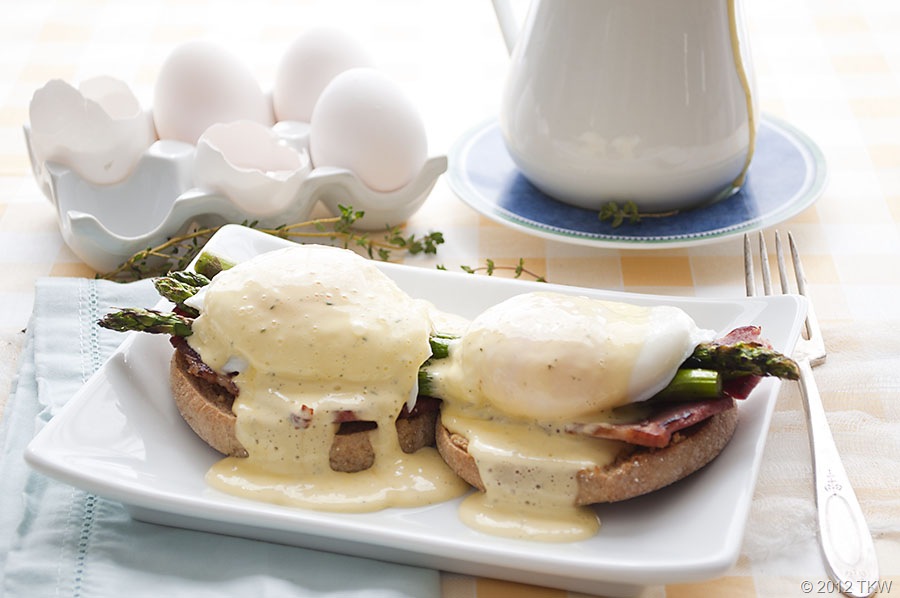 It's National Eggs Benedict Day! Eggs Benedict is a breakfast dish made with two toasted English muffin halves topped with poached eggs, bacon or ham, and tangy Hollandaise sauce.
Many people claim that they invented Eggs Benedict. According to one story, in 1894 a Wall Street broker named Lemuel Benedict went to the Waldorf Hotel to find a cure for his hangover. At the hotel restaurant he ordered buttered toast, poached eggs, crisp bacon, and Hollandaise. The restaurant chef Oscar Tschirky loved the dish so much that he added it to the menu and named it after Mr. Benedict.
Another account comes from a man named Edward P. Montgomery. In 1967 he wrote a letter to The New York Times Magazine claiming that he'd discovered the true inventor of Eggs Benedict. Montgomery's note contained a recipe created by Commodore E.C. Benedict before his death in 1920. Montgomery received the recipe from his mother who was an acquaintance of the Commodore.
Regardless of where the recipe for Eggs Benedict originated, it is now considered a classic. Enjoy this delicious dish for breakfast, lunch, or dinner today to celebrate National Eggs Benedict Day!
National Healthcare Decisions Day
The National Healthcare Decisions Day, April 16, will help Americans understand that making future healthcare decisions includes much more than deciding what care they would or would not want; it starts with expressing preferences, clarifying values, identifying care preferences and selecting an agent to express healthcare decisions if patients are unable to speak for themselves.The National Healthcare Decisions Day (NHDD) initiative is a collaborative effort of national, state and community organizations committed to ensuring that all adults with decision-making capacity in the United States have the information and opportunity to communicate and document their healthcare decisions.
National Healthcare Decisions Day exists to inspire, educate & empower the public & providers about the importance of advance care planning. National Healthcare Decisions Day is an initiative to encourage patients to express their wishes regarding healthcare and for providers and facilities to respect those wishes, whatever they may be.
National Healthcare Decisions Day will be a 50-state annual initiative to provide clear, concise, and consistent information on healthcare decision-making to both the public and providers/facilities through the widespread availability and dissemination of simple, free, and uniform tools (not just forms) to guide the process. The day will highlight 50 independent, but coordinated, state events (necessitated by the difference in state laws and dynamics) supported by a national media and public education campaign. In all respects, the event is intended to be inclusive and should bring a variety of players in the larger healthcare/legal/religious community together to work on a common project, to the benefit of patients, families, and providers. To foster growth and improvement in subsequent years, the (initial) design should not be prescriptive; it should, instead, allow for and foster creativity. This will enable best practices to be identified and refined, likely with the aide of a post-event National Conference.
Demystify healthcare decision-making and make the topic of healthcare decision-making inescapable. On Healthcare Decisions Day, no one in the U.S. will be able to open a paper, watch TV, view the internet, see a physician or lawyer, or go to a healthcare facility without being confronted with the topic. The event will help people understand that advance healthcare decision making includes much more than living wills; the process should focus first on conversation and choosing an agent.
Across the country, every single hospital, nursing home, and assisted living facility that is required to provide public education on advance directives as a result of Conditions of Participation with CMS and/or the Patient Self-Determination Act will participate as the flagship venues for the public to obtain the Education and Empowerment mentioned above. Other participating organizations/facilities that have their own physical spaces will engage in activities concurrent with the flagship venues. Those organizations that lack physical spaces will work in conjunction with others or at non-healthcare venues (libraries, grocery stores, etc.) to support the initiative. A variety of churches, synagogues, and mosques around the country will also support the effort by highlighting the importance of the issue with their congregations.
National High Five Day
National High Five is the reason why strangers keep high-fiving you in the streets every year on the third Thursday in April.
You should celebrate this day by giving a high five to someone. The high five is a celebratory hand gesture that occurs when two people simultaneously raise one hand, about head high, and push, slide or slap the flat of their palm and hand against the palm and flat hand of their partner. The gesture is often preceded verbally by the phrase "Give me five" or "High five".
National High Five Day was started in 2002 at the University of Virginia. A group of students set up shop on the main quad of the campus and gave out high-fives and lemonade.
The idea spread and over the years peoples of all ages and backgrounds have celebrated National High Five Day by giving high-fives all day to friends, co-workers and strangers.
There are many origin stories of the high five, but the two most documented candidates are Dusty Baker and Glenn Burke of the Los Angeles Dodgers professional baseball team on October 2, 1977, and Wiley Brown and Derek Smith of the Louisville Cardinals men's college basketball team during the 1978-1979 season.
National Stress Awareness Day
National Stress Awareness Day, which is held to celebrate helping people to beat stress will take place on April 16.
Do you know the main reasons for stress at work? There are increasing redundancies taking place in our current climate for one thing. Inevitably this leads to a lot of worries arising where people might wonder how they'll get by or provide for their families.
Relationship conflicts between colleagues, a build up of accidents caused by a worker and problems linked with the overall upkeep of the organisation's image could also contribute to elevated stress levels. Depression and issues from work are one of the main causes of stress reported by patients in the doctor's surgery.
So do you have a routine that helps you get rid of tension? If the answer is yes, great! When we're happy we're healthy and that sets us up for a longer, more fulfilled life. If the answer is no, don't stress over it! The International Stress Management Association (ISMA) is here to help!
But you don't have to wait around until the day itself, now is the time to start taking action.
You could begin by organizing your own event to raise awareness of how to deal with stress in the workplace on the day! ISMA have provided lots of ideas and tips on how to manage planning the event.
For example, you could set up your own stand and ask local businesses to offer treatments like aromatherapy, massages or reflexology. All are known to be great stress relaxation techniques. For your checklist go to the National Stress Awareness Day website for more information about how you can get involved.
If I'm feeling stressed I can take a bath or write my diary to get rid of any pent up feelings! But it's always good to accept a bit of outside help from time to time.
National Wear Your Pajamas To Work Day
Today is National Wear Your Pajamas to Work Day! How many times have you just wanted to roll out of bed and head into work in your cozy, comfortable pajamas? Well, today you can!
National Wear Your Pajamas to Work Day is exactly what it sounds like—a day dedicated to wearing your pajamas to work. This holiday always falls on the weekday after taxes are due because an ultra-casual day is the perfect way to recover. Just make sure to check your schedule to make sure you don't have any big meetings planned!
Check out all the celebrities and companies that celebrate
National Wear Your Pajamas to Work Day
, and sport your favorite PJs to the office today to join in the fun!
Save The Elephant Day
It's a sad fact that Asian elephant numbers have declined by as much as 90% in the last 100 years. The key cause for this decline has been habitat destruction, pitting elephant against human in a fierce competition for land and food. Unsurprisingly the elephant is on the losing side of this battle, now finding itself on the IUCN red list of endangered animals.
Elephants are the gentle giants of the animal world, beloved by many for their slow lumbering gait, their inquisitive trunks and intelligent behavior. They roam over large tracts of land; Asian Elephants not only live in lowland tropical forests but also semi-deciduous forests and scrub land at much higher altitudes too. The consequent breadth of habitat protection required would benefit other animals and plants too, including humans. Saving large parts of forests means that these ecosystems are left undisturbed, leaving the trees in place; trees that are integral to the many natural systems that much of life on earth needs to survive.
Save the Elephant Day on the 16th April aims to highlight the plight of elephants, to spread the word and to motivate people to get involved in saving them.
One of the Conservation Community's partners, Elephant Family, is at the forefront of protecting the Asian elephant and its habitat from destruction across Asia. Through the funding of various projects that not only seek to protect the elephant's habitat and link forest habitats through elephant corridors, but also to prevent conflict with local people, Elephant Family has made much progress in halting the steady march towards extinction of the Asian elephant.
Can you imagine a world without elephants? We don't have to if we work together as a community of conservationists, protecting these beautiful animals and their habitats for future populations to enjoy as much as we do.
Do your bit for the elephant.
Sign Elephant Family's petition
or write to your government official asking them to apply pressure to halt the illegal trafficking of ivory, learn something new about elephants, or have a look at what some fantastic organisations are doing to save the elephants and see if you can get involved.
Teach Your Daughter to Volunteer Day
I personally believe this is such an important time to have a meaningful conversation with your child regarding the importance of volunteer work and the many benefits associated with it. Starting a dialogue is only the beginning, and you might be highly surprised at the amount of knowledge your child already has about different types of volunteer work and programs. Do you have causes that are near and dear to your heart? Have you been actively involved in programs or charities? Do you seek out those in your community or others in need, to help in your spare time? Well if so that is wonderful, and if not it's never too late to turn your little amount of spare time into time that truly makes a difference. Remember when you are assisting others tell your daughter(s) about it and better yet ask them to come along, provide their own ideas, and get into the spirit of service.
This day is to encourage awareness of volunteerism by "stepping out and volunteering together" with your daughters or younger women. By volunteering, they are helping others while also building stronger characters. The younger woman, stepping out with enthusiasm, compassion and charity to volunteer, improves her community and builds a stronger nation.
Teaching young children and teens that giving back is a wonderful way to receive is not only a contribution to society, but a character building activity with rewards that go far beyond the day's activity. In this world of greed and need, it's the ones who sacrifice for others who make a real difference. Where would Haiti be without the volunteer efforts of so many? Where would the homeless in metropolitan areas be without the help of volunteers? Have you ever seen the cheer in a patient's face when the "candy striper" comes by to bring a gift or a smile to a dreary hospital room?
Volunteers truly are a staple that makes the world a better place. Teaching children to perform acts of generosity without expecting anything in return is a valuable lesson. So many people refuse to do anything that doesn't provide some kind of financial reward, but for those who have done volunteer work; you know that the gift of being able to help someone who cannot help themselves is priceless. There's also the simple truth to keep in mind that what goes around comes around, and again, those of you who know – know.