Bat Appreciation Day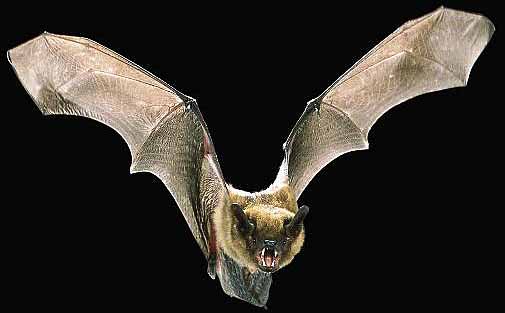 On Bat Appreciation Day, take a moment to consider the humble bat. Bats are mysterious, enigmatic creatures which are all around us, though we may not be aware of them. Some species are as small as a thumb, and yet are capable of flying hundreds of miles over land and sea to migrate each year. Bats navigate the dark areas they live in using echolocation, and they're also responsible for keeping many pests at bay, including mosquitoes.
Unfortunately, several bat species are facing extinction, due to many factors, including offshore wind farms and loss of their habitats. On Bat Appreciation Day, why not take the time to learn more about this amazing creatures, and how you can help in their conservation. Many zoos feature a nocturnal house where you can see bats up close and personal, so it's also a great excuse for a family day out at the zoo.
They are the only mammals capable of true flight.
They can "see" what we can't, in the dark, using echolocation. Bats emit ultrasonic sounds and then listen to the reflected sounds (or echoes); from the reflections their brains build a detailed image that includes distance and textures of things in the environment. Bats also listen for other sounds, such as those created by their insect prey: the fluttering of moth wings or the movement of earwigs in the ground. It's hard to imagine that bats can hear such teeny sounds while emitting 15 signals each and every second and listening for the echoes of those sounds, too, all the while flying at 5 to 10 miles per hour—even up to 60 miles per hour! Bats can tell the distance of walls and trees and insects, they can tell the difference between hard- and soft-bodied insects, and they can "see" and avoid wires as thin as a human hair!
Bats rid our world of many bothersome, disease-spreading, crop-invading insects. (Well, the insectivorous bats do, at least. Some bats eat fruit rather than insects.) One little brown bat can eat 1,000 mosquitoes in JUST ONE HOUR! With a lifespan of almost 40 years, a little brown bat can eat a LOT of mosquitoes!
Many kids and teachers are already familiar with Stellaluna, the young fruit bat from the enchanting children's book by Janell Cannon, but teachers may also want to visit this great Teachers Page if they're doing bat units for Earth fairs or Halloween. Here is a Kids' Page and here is a link to the Save Lucy Club, where kids can help protect North American bats.
A single little brown bat (myotis) can eat up to 1000 mosquitoes in a single hour, and is one of the world's longest-lived mammals for its size, with life spans of almost 40 years.
Bats are more closely related to humans and other primates than they are to rodents. Several studies indicate that the Old World fruit bats and flying foxes may actually be descended from early primates such as lemurs.
There are over 1200 known species of bats, just about 25% of all mammal species. Most of these bats are small enough to fit in the palm of your hand.
Most bat moms give birth to only a single pup each year, making them very vulnerable to extinction. Bats are the slowest reproducing mammals on earth for their size.
Contrary to popular myths, most bats have very good eyesight, have excellent echolocation so they do not become entangled in human hair, and seldom transmit disease to other animals or humans.
The world's smallest mammal is the bumblebee bat of Thailand which weighs about as much as a dime and is critically endangered due to habitat loss.
Giant flying foxes (fruit bats) that live in Indonesia have wingspans of nearly six feet.
Bats are very clean animals, and groom themselves almost constantly (when not eating or sleeping) to keep their fur soft and clean, like tiny cats.
The pallid bat of western North America is totally immune to the stings of the scorpions and centipedes upon which it feeds.
The 30 million Mexican free-tailed bats from Bracken Cave in Texas eat 250 TONS of insects every summer night. They sometimes fly up to two miles high to feed or to catch tailwinds that carry them over long distances, and can fly at speeds of more than 60 miles per hour.
These Mexican free-tailed bat mothers can find and nurse their own young, even in huge colonies where many millions of pups cluster at up to 500 per square foot. The youngsters can be as curious and playful as many other animal babies.
A single colony of 150 big brown bats can protect local farmers from up to 33 million or more rootworms each summer.
A nursing little brown bat mother can eat more than her body weight nightly (up to 4,500 insects).
Many important agricultural plants, like bananas, peaches, bread-fruit, mangoes, cashews, almonds, dates and figs rely on bats for pollination and seed dispersal.
Tequila is produced from agave plants whose seed production drops to 1/3000th of normal without bat pollinators, such as the Mexican long-tongued bat.
Hoary bats are the most widely distributed bat in the Americas, ranging from northern Canada all the way down into South America, and there is even an endangered sub-species found out in the Hawaiian Islands.
Vampire bats adopt orphans, and are one of the few mammals known to risk their own lives to share food with less fortunate roost-mates.
An anticoagulant derived from vampire bat saliva is now used to treat human heart patients and stroke victims.
All mammals can contract rabies; however, even the less than half of 1% of bats that do, normally bite only in self-defense and pose little threat to people who do not handle them.
Nearly 40% of American bat species are in severe decline or already listed as endangered or threatened. Losses are occurring at alarming rates worldwide.
Providing bat houses can help build the populations of many valuable bat species that eat many crop-damaging insects, such as cucumber and June beetles, stink bugs, leafhoppers and corn worm moths. Bat houses furnish places for bats to roost, hibernate and raise young, in addition to the dwindling number of natural sites available to them.
Red bats, which live in tree foliage throughout most of North America, can withstand body temperatures as low as 23 degrees during winter hibernation.
Little brown bats can reduce their heart rate to 20 beats per minute and can stop breathing altogether for 48 minutes at a time while hibernating. They may hibernate for more than seven months if left undisturbed, but can starve if they are awakened too many times during the winter, which causes them to run out of energy reserves before spring.
Tiny woolly bats of West Africa live in the large webs of colonial spiders.
The Honduran white bat is snow white with a yellow nose and ears. It cuts large leaves to make "tents" that protect its small colonies from jungle rains, one of 15 other species known to make tents.
Frog eating bats identify edible from poisonous frogs by listening to the mating calls of male frogs. Frogs counter by hiding and using short, difficult-to-locate calls.
Moths are also known to take evasive action when they hear the echolocation calls of bats, sometimes plummeting to the ground in an attempt to escape.
Male Gambian epauletted bats of Africa have pouches in their shoulders that contain large, showy patches of white fur, which they flash during courtship to attract mates. The Chapin's free-tailed bats have big tufts of white fur on top of their heads, which they fluff up during courtship.
Bat droppings in caves support whole ecosystems of unique organisms, including bacteria useful in detoxifying wastes, improving detergents, and producing gasohol and antibiotics.
African heart-nosed bats can hear the footsteps of a beetle walking on sand from a distance of more than six feet.
Fishing bats have echolocation so sophisticated that they can detect a minnow's fin as fine as a human hair protruding only two millimeters above a pond's surface.
Desert ecosystems rely on nectar-feeding bats as primary pollinators of giant cacti, including the famous organ pipe and saguaro of Arizona.
Unfortunately, many bat species are in trouble. Bats are susceptible to pesticides and other poisons; they can be killed by wind turbines; their homes and hibernacula are often disturbed by spelunking (cave exploration) or other human activities. Check out this blog post to learn more about dangers to bats.
Google "bat rescue" to see if you can find any local efforts to save bats. Perhaps you can donate money, build bat houses for your backyard, or teach others about the importance of bats to our ecosystem. Here is a story about a rescue of some orphaned baby bats in Australia (check out the adorable photo!), and here is an organization trying to save bats in the U.S.
Blah, Blah, Blah Day
Sometimes it seems as if everyone is a critic. Are you fed up with your nearest and dearest suggesting you lose weight, give up smoking or paint that ceiling? Or, even if nobody is hounding you, are you all too aware that you're putting off until tomorrow things that should have been done yesterday?
If any of these questions strike home, then Blah Blah Blah Day is the opportunity to stop procrastinating and get to grips with all those stalled projects and broken promises right now!
This unusual holiday was created by Wellcat, a holidays and herbs company. It is celebrated around the world – if celebrate is the right word for this particular day. The best way to mark it is by digging out and dusting off those forgotten New Year's resolutions and making another start on them, before the blahs and the blues strike all over again.
Day of Silence
The Day of Silence is the Gay, Lesbian and Straight Education Network's (GLSEN) annual day of action to protest the bullying and harassment of lesbian, gay, bisexual, and transgender (LGBT) students and their supporters. Students take a day-long vow of silence to symbolically represent the silencing of LGBT students and their supporters.
The Day of Silence has been held each year in April since 1996. The 2012 Day of Silence was April 20, and in 2011 it was on April 15. The most recent Day of Silence was on April 19, 2013. It will next be observed on April 11, 2014.
he Day of Silence is organized as a grassroots project by the GLSEN. Students are encouraged to obtain permission from their school before organizing the event. GLSEN states that hundreds of thousands of students at more than 8,000 schools participated in the 2008 Day of Silence.
Created by then-student Maria Pulzetti, the first event was organized by students at the University of Virginia in 1996. Pulzetti explained: "I wanted to do something for BGLAD week that would impact many people at the school and that would be very visible...I knew that if we held panel discussions and events like that, the only people who would come would be the people who already were fairly aware."
In 2000 Gilliam, Chloe Palenchar, and GLSEN National Student Organizer Chris Tuttle developed the proposal for the day to become an official project of GLSEN. GLSEN developed its first-ever "student leadership team" as part of the Day of Silence.
In 2008, the Day of Silence was held in memory of Lawrence King, an eighth grader from E.O. Green Middle School who was shot by classmate Brandon McInerney.
Ellis Island Family History Day
By official proclamation of our nation's governors, April 17 has been designated as "Ellis Island Family History Day." Under the auspices of The Statue of Liberty-Ellis Island Foundation, Inc. and the National Genealogical Society, the day has been set aside annually to recognize the achievements and contributions made to America by Ellis Island immigrants and their descendants.
Historically, April 17 marks the day in 1907 when more immigrants were processed through Ellis Island than on any other day in its colorful history -- 11,747 people. Over 40% of the U.S. population today -- 100 million Americans – can trace their roots back to the 17 million brave and hopeful immigrants who took their first steps towards freedom and opportunity by going through the "Golden Door" of Ellis Island.
In celebration of "Ellis Island Family History Day" the Foundation has instituted the "Ellis Island Family Heritage Awards" which are given annually to a select number of Ellis Island immigrants or their descendants who have made a significant contribution to the American experience.
Ellis Island Family History Day was first celebrated on April 17, 2001 to commemorate the opening of the American Family Immigration History Center® at Ellis Island and its companion website:
www.ellisisland.org
.
International Ford Mustang Day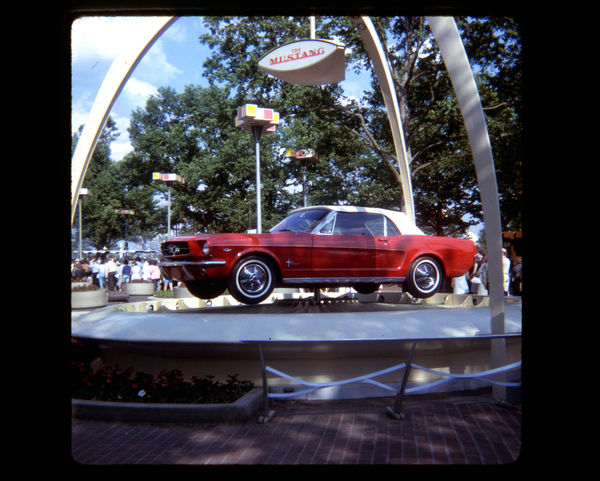 The Ford Mustang, a two-seat, mid-engine sports car, is officially unveiled by Henry Ford II at the World's Fair in Flushing Meadows, New York, on April 17, 1964. That same day, the new car also debuted in Ford showrooms across America and almost 22,000 Mustangs were immediately snapped up by buyers. Named for a World War II fighter plane, the Mustang was the first of a type of vehicle that came to be known as a "pony car." Ford sold more than 400,000 Mustangs within its first year of production, far exceeding sales expectations.
The Mustang was conceived as a "working man's Thunderbird," according to Ford. The first models featured a long hood and short rear deck and carried a starting price tag of around $2,300. Ford general manager Lee Iacocca, who became president of the company in October 1964 (and later headed up Chrysler, which he was credited with reviving in the 1980s) was involved in the Mustang's development and marketing. The car's launch generated great interest. It was featured on the covers of Newsweek and Time magazines and the night before it went on sale, the Mustang was featured in commercials that ran simultaneously on all three major television networks. One buyer in Texas reportedly slept at a Ford showroom until his check cleared and he could drive his new Mustang home. The same year it debuted, the Mustang appeared on the silver screen in the James Bond movie "Goldfinger." A green 1968 Mustang 390 GT was famously featured in the 1968 Steve McQueen movie "Bullitt," in a car chase through the streets of San Francisco. Since then, Mustangs have appeared in hundreds of movies.
Within three years of its debut, some 500 Mustang fan clubs had cropped up. In March 1966, the 1 millionth Mustang rolled off the assembly line. In honor of the Mustang's 35th anniversary in 1999, the U.S. Postal Service issued a stamp commemorating the original model. In 2004, Ford built its 300 millionth car, a 2004 Mustang GT convertible 40th anniversary model. The 2004 Mustangs were the final vehicles made at the company's Dearborn production facility, which had been building Mustangs since their debut. (Assembly then moved to a plant in Flat Rock, Michigan.)
Over the decades, the Mustang underwent numerous evolutions, and it remains in production today, with more than 9 million sold.
It's National Cheeseball Day! Did you know that the term "cheeseball" can actually refer to two very different foods? The first type of cheeseballs are the bright orange, marble-sized snacks that turn your fingers orange (very similar to cheese doodles). The second type is the kind you might serve with crackers at a party.
A traditional cheeseball appetizer includes ingredients like cream cheese, cheddar cheese, nuts, salt, pepper, garlic, and Worcestershire sauce. Gourmet versions use bleu cheese, olives, pineapple, sherry, or smoked salmon. According to legend, a man named Elisha Brown Jr. pressed the first cheeseball at his farm in 1801. It weighed 1,235 pounds! He presented it as a gift to President Thomas Jefferson at the White House.
To celebrate National Cheeseball Day, pick up a bag of cheeseballs at your local grocery store or make your own gourmet cheeseball as a dinner appetizer! Enjoy!
National Haiku Poetry Day
Today is National Haiku Day, a day to celebrate the fun, popular, and very short form of Japanese poetry. The haiku developed after the hokku portion of traditional Japanese poetry broke from the tanka. Introduced to the West in the 1950′s, the haiku grew into a phenomenon and was particularly embraced by beat poets like Jack kerouac. While traditional English haiku is made up of 17 syllables over three phrases (5-7-5), the format is actually more flexible. What distinguishes haiku is the use of a "season" word and the juxtaposition two different elements. Still, even these markers are flexible, and the haiku has inspired many pseudo-haiku and other variations.
HaikuNow! 2013 Contest Winners:
snowflakes fallingon the child's upturned facethe stillness of stars — john hawkhead (United Kingdom)
the Lee at spring tide —the reflection of a bridgeflows under the bridge — Anatoly Kudryavitsky (Ireland)
1, 2, 3, 4, 5 . . .all the sparrows fly awayand I lose my count — Anon (Malaysia)
Nothing Like a Dame Day
A day to pay homage to dames and their unique blend of wit, wisdom, strength and style. Nothing Like a Dame Day celebrates the dames who've gone before and urges you to cultivate the "dame" that lies within.
Nothing is likely to inject a little sunshine and gaudiness into someone's day more effectively than Nothing Like a Dame Day.
This celebration of big, brash, smiling-through-the-pain ladies of the theatre, gives even those of a straight-laced nature the opportunity to grab a boa, glue on some spidery lashes, and sashay like Carol Channing, Judy Garland, Barbra Streisand, or Ethel Merman.
Those people who aren't the dressing up type might mark Nothing Like a Dame Day in a more private way, by digging out Rogers and Hammerstein's brashest work and having a singalong to those big numbers from South Pacific, which gave us the unsubtle joys of There Is Nothing a Dame.
In Great Britain, where there is less of a theatre tradition of brassy, ballsy dames, Nothing Like Dame Day is more likely to celebrate their pantomime dame. These men, dressed very unconvincingly as women, are a comical staple of their family shows at Christmas time.
World Hemophilia Day
World Hemophilia Day is an international observance held on April 17, by the World Federation of Hemophilia (WFH). It is an awareness day for hemophilia and other bleeding disorders, which also serves to raise funds and attract volunteers for the WFH. It was started in 1989 and is held annually; April 17 was chosen in honor of Frank Schnabel's birthday. Frank Schnabel established the WFH in 1963.
The WFH is an international non-profit organization dedicated to improve the lives of people with hemophilia and other genetic bleeding disorders. It educates hemophiliacs and lobbies for improved medical treatment. 75 percent of people in the world with bleeding disorders do not receive adequate treatment. The WFH has member organizations in 113 countries and official recognition from the World Health Organization.
Hemophilia is a bleeding disorder that slows the blood clotting process. People with this condition experience prolonged bleeding or oozing following an injury, surgery, or having a tooth pulled. In severe cases of hemophilia, continuous bleeding occurs after minor trauma or even in the absence of injury (spontaneous bleeding). Serious complications can result from bleeding into the joints, muscles, brain, or other internal organs. Milder forms of hemophilia do not necessarily involve spontaneous bleeding, and the condition may not become apparent until abnormal bleeding occurs following surgery or a serious injury.
The major types of this condition are hemophilia A (also known as classic hemophilia or factor VIII deficiency) and hemophilia B (also known as Christmas disease or factor IX deficiency). Although the two types have very similar signs and symptoms, they are caused by mutations in different genes. People with an unusual form of hemophilia B, known as hemophilia B Leyden, experience episodes of excessive bleeding in childhood but have few bleeding problems after puberty.
How common is hemophilia? The two major forms of hemophilia occur much more commonly in males than in females. Hemophilia A is the most common type of the condition; 1 in 4,000 to 1 in 5,000 males worldwide are born with this disorder. Hemophilia B occurs in approximately 1 in 20,000 newborn males worldwide.
What genes are related to hemophilia? Changes in the F8 gene are responsible for hemophilia A, while mutations in the F9 gene cause hemophilia B. The F8 gene provides instructions for making a protein called coagulation factor VIII. A related protein, coagulation factor IX, is produced from the F9 gene. Coagulation factors are proteins that work together in the blood clotting process. After an injury, blood clots protect the body by sealing off damaged blood vessels and preventing excessive blood loss.
Mutations in the F8 or F9 gene lead to the production of an abnormal version of coagulation factor VIII or coagulation factor IX, or reduce the amount of one of these proteins. The altered or missing protein cannot participate effectively in the blood clotting process. As a result, blood clots cannot form properly in response to injury. These problems with blood clotting lead to continuous bleeding that can be difficult to control. The mutations that cause severe hemophilia almost completely eliminate the activity of coagulation factor VIII or coagulation factor IX. The mutations responsible for mild and moderate hemophilia reduce but do not eliminate the activity of one of these proteins.
Another form of the disorder, known as acquired hemophilia, is not caused by inherited gene mutations. This rare condition is characterized by abnormal bleeding into the skin, muscles, or other soft tissues, usually beginning in adulthood. Acquired hemophilia results when the body makes specialized proteins called autoantibodies that attack and disable coagulation factor VIII. The production of autoantibodies is sometimes associated with pregnancy, immune system disorders, cancer, or allergic reactions to certain drugs. In about half of cases, the cause of acquired hemophilia is unknown.
How do people inherit hemophilia? Hemophilia A and hemophilia B are inherited in an X-linked recessive pattern. The genes associated with these conditions are located on the X chromosome, which is one of the two sex chromosomes. In males (who have only one X chromosome), one altered copy of the gene in each cell is sufficient to cause the condition. In females (who have two X chromosomes), a mutation would have to occur in both copies of the gene to cause the disorder. Because it is unlikely that females will have two altered copies of this gene, it is very rare for females to have hemophilia. A characteristic of X-linked inheritance is that fathers cannot pass X-linked traits to their sons.
In X-linked recessive inheritance, a female with one altered copy of the gene in each cell is called a carrier. Carrier females have about half the usual amount of coagulation factor VIII or coagulation factor IX, which is generally enough for normal blood clotting. However, about 10 percent of carrier females have less than half the normal amount of one of these coagulation factors; these individuals are at risk for abnormal bleeding, particularly after an injury, surgery, or tooth extraction.