Boston Marathon Day
The Boston Marathon, organized by the Boston Athletic Association, is the world's oldest marathon. It takes place on the third Monday in April, also known as Patriot's Day, which is a holiday (in Maine and Massachusetts) that commemorates the famous battles of Lexington and Concord.
About one million people are expected to show up to watch the race. There will be a "significant" presence of uniformed and plain clothed police officers patrolling the marathon and spectators are to expect security checkpoints and bag searches. Spectators are being asked to not bring large items, backpacks or coolers. Instead, public safety officials have asked that all personal items be carried in clear plastic bags. Both spectators and runners are subject to a strict list of "do not carry" items.
On April 19, 1897, John J. McDermott of New York won the first Boston Marathon with a time of 2:55:10.
The Boston Marathon was the brainchild of Boston Athletic Association member and inaugural U.S. Olympic team manager John Graham, who was inspired by the marathon at the first modern Olympic Games in Athens in 1896. With the assistance of Boston businessman Herbert H. Holton, various routes were considered, before a measured distance of 24.5 miles from the Irvington Oval in Boston to Metcalf's Mill in Ashland was eventually selected.
Fifteen runners started the race but only 10 made it to the finish line. John J. McDermott, representing the Pastime Athletic Club of New York City, took the lead from Harvard athlete Dick Grant over the hills in Newton. Although he walked several times during the final miles, McDermott still won by a comfortable six-minute, fifty-two-seconds. McDermott had won the only other marathon on U.S. soil the previous October in New York.
The marathon's distance was changed in 1908 in accordance with Olympic standards to its current length of 26 miles 385 yards.
The Boston Marathon was originally held on Patriot's Day, April 19, a regional holiday that commemorates the beginning of the Revolutionary War. In years when the 19th fell on a Sunday, the race was held the following Monday. In 1969, Patriots Day was officially moved to the third Monday in April and the race has been held on that Monday ever since.
Women were not allowed to enter the Boston race officially until 1972, but Roberta "Bobbi" Gibb couldn't wait: In 1966, she became the first woman to run the entire Boston Marathon, but had to hide in the bushes near the start until the race began. In 1967, Kathrine Switzer, who had registered as "K. V. Switzer", was the first woman to run with a race number. Switzer finished even though officials tried to physically remove her from the race after she was identified as a woman.
In the fall of 1971, the Amateur Athletics Union permitted its sanctioned marathons (including Boston) to allow female entry. Nina Kuscsik became the first official female participant to win the Boston Marathon in 1972. Seven other women started and finished that race.
In 1975, the Boston Marathon became the first major marathon to include a wheelchair division competition. Bob Hall won it in two hours, 58 minutes.
Chinese Language Day
The United Nations (UN) observes the UN Chinese Language Day every year on or around April 20. The contribution of Chinese literature, poetry and language in world culture is highlighted on this day.
The UN and its affiliate organizations hold events that showcase the beauty and rich cultural history of the Chinese language on Chinese Language Day. Workshops and seminars feature prominent Chinese authors, poets and calligraphers. Concerts featuring Chinese music, martial arts performances, and calligraphy exhibitions are held around the world.

The United Nations has 6 official languages – Arabic, Chinese, English, French, Russian and Spanish. Each of them have their own days when the UN and its affiliates use the occasion to promote multiculturalism and cross cultural understanding by showcasing the rich history and literary culture of each language.

The Gregorian calendar date for the UN Chinese Language Day corresponds to Guyu or Rain of Millet in the Chinese calendar. This day celebrates Cangiie, the ancient historian who is also credited with having invented the Chinese characters.

The first UN Chinese Language Day was held on November 12, 2010. In 2011, the date was moved to April 20.
Today is Lima Bean Respect Day! Did you know that lima beans are incredibly good for you? They are filled with nutritious fiber, potassium, iron, copper, and manganese. Lima beans are also low in fat and contain protease inhibitors that stall the development of cancerous cells. Lima beans may not be your favorite healthy vegetable, but today is the day to show them some respect!
Lima beans, with their large starchy seeds, have been traced back to about 2000 B.C. when the Moche people cultivated Lima beans throughout their empire along what is now coastal Peru. They often depicted images of beans in their iconic pottery.

When the Spanish exported the beans to Europe and elsewhere in the Americas, the labels on shipping crates stated the origin as the Peruvian capital, Lima, giving the beans their name even though they are pronounced differently, according to World's Healthiest Foods.

Smaller beans were grown at lower elevations from Argentina into Mexico, but they also became known as Lima beans because of the similar shape and color.

Lima beans were dietary staples among the Aztec populations in Central America, as well as the Inca and earlier civilizations in Andean South America.

Lima beans, like most beans, can be dried and stored for long periods of time, making them ideal for use on explorer's ships in the 1500s and easily sent overseas, according to Agro Products.

While the Spanish introduced Lima beans to Europe and parts of North America, Portuguese explorers took them to Africa where they have become a staple in the diets of many sub-Saharan cultures, according to World's Healthiest Foods. With their ability to tolerate tropical climates better than other bean varieties, the Lima bean also has become a reliable crop in parts of Asia.

The cooked Lima bean and corn combination known as succotash is a traditional Native American dish, but the beans are not native to the United States. Commercial Lima bean production began in the United States in the 1800's, according to World's Healthiest Foods.
To celebrate Lima Bean Respect Day, enjoy some tasty lima beans cooked your favorite way!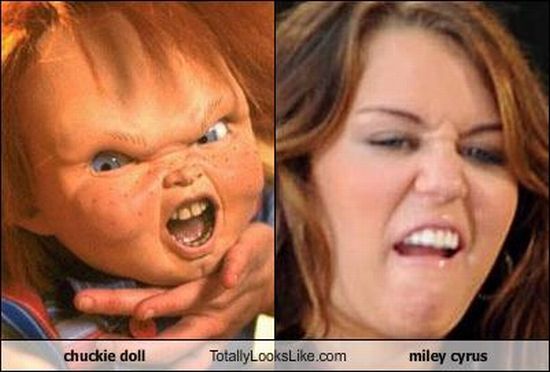 Oh Boy! It's Look Alike Day. Time to look like somebody else.....copycat.
Today's a day to find someone you really look up to, and try to look like them. Start with the hair. Cut and style your hair, as needed, to look like the person you've selected to look like. Then, select items from your wardrobe (or buy some new clothes!) that your lookalike wears. Along the way, make sure to practice and copy their walk, their talk, and their facial expressions. In other words. try to be as identical to that person as possible.
Who should you look like? Anyone you want. Its as simple as that. Pick an actor or actress, a singer, a politician, family member or friend.
Look alike contests and parties are a great idea for today.
Most Famous Look A likes (Impersonators): Elvis Presley, The "King". Also, current and past presidents.
National pineapple upside-down cake day
There are many types of desserts that come in the form of pies and cakes, but today is a day to celebrate just one special cake. Today is a day to turn everything upside down. Why? April 20 is National Pineapple Upside-Down Cake Day.
An upside-down cake is a cake that is baked in a single pan, then turned over and eaten upside-down. Even though in the United States, the pineapple upside-down-cake is the most popular, there are other upside down cakes. Usually chopped fruits such as apples and cherries are used in upside-down cakes.
To make an upside-down-cake, butter and sugar topping are placed on the bottom of the pan before the batter is poured in. When turned upside down, this combination forms a decorative topping.
It seems hard to believe that the pineapple-upside-down cake has not always been with around. That's because canned pineapples were not available until 1903 when Jim Dole of the Hawaiian Pineapple Company decided to put them in a can.
By 1925, the pineapple upside-down-cake had become a favorite in most households. Today the pineapple upside-down-cake is a popular dessert that is so easy to make.
Celebrate National pineapple upside-down-cake by either baking one yourself by using a quick and easy recipe or by picking up one from the local bakery for your family.
National Pot Smokers Day
April 20 is "National Pot Smoking Day." It's a day where people across the world celebrate in the conspicuous consumption of the magical herb, marijuana. It's an unofficial counterculture holiday that is based on the simple concept of smoking some cannabis and being happy.
The history of its origin is somewhat cloudy. I found some interesting theories into the beginning of this toker's holiday. The most convincing account was recorded in the San Francisco Chronicle.
According to the editor of High Times, Steven Hager, the term "420" originated at San Rafael High School, in 1971, among a group of about a dozen pot-smoking students who called themselves the Waldos. The term was shorthand for the time of day the group would meet, at the campus statue of Louis Pasteur, to smoke pot. Intent on developing their own discreet language, they made 420 a code for a time to get high, and its use spread among members of an entire generation through various vehicles like the music of Jerry Garcia and the Grateful Dead. Other versions say 420 originated from a police dispatch code that identified pot smokers or that 420 was the number of chemical compounds that are found in pot.
Whatever its true origin may be, 420 Day is now firmly implanted in the marijuana subculture. The true significance of this day, beyond the fact that it brings together people to celebrate the use of marijuana, is that it's a day to explore the meaning of the freedom - or the lack thereof - to indulge in its use. Despite being a popular drug that is enjoyed by millions of Americans, it is still classified as an illegal substance. Penalties range from the stigma of arrest to fines and even imprisonment.
Currently, there is a tremendous amount of activity in the marijuana arena. Many states like New Jersey and Illinois are calling for the legalization of medical marijuana. This was in the wake of a recent policy shift by the Obama administration. It openly called for the limitation of prosecuting sick people who use the drug for medical purposes or to the caregivers that dispense it in states that have passed medical marijuana legislation.
Recently in California, San Francisco lawmaker, Tom Ammiano, introduced a bill to tax and regulate marijuana like alcohol. "With the state in the midst of an historic economic crisis, the move towards regulating and taxing marijuana is simply common sense," Ammiano told reporters. "This legislation would generate much needed revenue for the state, restrict access to only those over 21, end the environmental damage to our public lands from illicit crops, and improve public safety by redirecting law enforcement efforts to more serious crimes. California has the opportunity to be the first state in the nation to enact a smart, responsible public policy for the control and regulation of marijuana."
Advocates point out that thirteen states already regulate medical marijuana. "Marijuana already plays a huge role in the California economy. It's a revenue opportunity we literally can't afford to ignore any longer," said Stephen Gutwillig, California state director for the Drug Policy Alliance. "It's time to end the charade of marijuana prohibition, tax the $14 billion market, and redirect criminal justice resources to matters of real public safety. Assemblyman Ammiano has done the state an enormous service by breaking the silence on this commonsense solution."
On May 2 there will be a worldwide marijuana march that will be held in over 544 cities in 54 nations around the world to celebrate the medicinal value and spiritual benefits of marijuana.
The principal organizer of the event is veteran activist, Dana Beal. He believes that this is a critical year for the cause. Beal is especially concerned about the large amount of pot arrests involving nonviolent citizens who choose to smoke it in the privacy of their own homes. "Criminalizing millions of people - nearly 10 percent of the total US population for smoking a plant is ridiculous" he says. Numerous scientific studies since President Nixon's Shafer Commission have proved this. Beal also believes that the money spent by the criminal justice system to prosecute and jail harmless pot smokers would be better spent on our educational system and health care.
The debate on the legalization of marijuana continues. It's up to the millions of pot smokers across our nation who use 4/20 as a day to light up to get involved in changing the prohibition that ruins so many lives and takes away the legal right to consume what we want in our own bodies, without the threat of governmental interference.
Patriot's Day
Patriot's Day (or Patriots' Day) commemorates the battles of Lexington and Concord, which were fought near Boston in 1775. Patriot's Day is annually held on the third Monday of April. It should not be confused with Patriot Day, held on September 11 to mark the anniversary of terrorist attacks in the USA in 2001.
For some people in the states of Massachusetts and Maine, the third Monday of April is a welcome day off work or school. In the area around Lexington and Concord, re-enactments of the battles in 1775 and the events leading up to them are held. A particular highlight is the opportunity to ring the bell that warned the local troops that British soldiers were approaching. Lectures, concerts and road races are also organized.
In the state of Wisconsin, April 19 is a special observance day for schools. On this date, schools are required to educate students about the events and people centered on Patriots' Day. It is recommended that the observances are held on the actual date, although they are generally moved to Friday, April 18, if April 19 is a Saturday and to Monday, April 20, if April 19 falls on a Sunday.
Patriots' Day is a state holiday in Massachusetts and Maine, where state, county, and municipal offices are closed. However, Patriots' Day is not a federal public holiday and federal offices are open. Many schools are closed for the spring break. Stores and other businesses and organizations may be open or closed according to local custom. Most public transit services run to reduced schedules, but may not operate in rural areas. There may be some local disruption to traffic around the re-enactments and sports events, particularly in Boston.
If Patriots' Day and Tax Day fall on the same date, the deadline for filing an income tax return is extended for the residents of some states. Patriots' Day is not a public holiday in other parts of the United States.
Prior to 1775, the area that is now the eastern part of the United States mainly consisted of British colonies controlled by the United Kingdom. The American Revolutionary War, also known as the American War of Independence, was a major step in the independence of the United States. The first battles in this war were fought in the areas of Lexington and Concord, near Boston, Massachusetts, on April 19, 1775. For this reason, the third Monday in April is symbolic for the emerging independence of the new country.
Paul Revere is among the patriots who are remembered on Patriot's Day. The American silversmith is known for spreading the word of the Boston Tea Party to New York and Philadelphia, and for warning the Lexington Minutemen about the British invasion in 1775. The story of his "midnight" ride to Lexington to discuss action plans against the British has been poeticized.
An act to amend the Tennessee code regarding Patriot's Day took effect in 2008. The state's code now officially includes the holiday and mentions that its governor proclaims April 19 of each year as Patriot's Day. This day is still not a public holiday in Tennessee. Patriots' Day is also known as Patriot's Day and Patriots Day. However, it should not be confused with Patriot Day, held on September 11 to mark the anniversary of terrorist attacks in the United States on that date in 2001.
Volunteer Recognition Day
Volunteer Recognition Day is celebrated on April 20. It honors all volunteers who are working on behalf of others without being motivated by financial or material gain. You can celebrate Volunteer Recognition Day by thanking volunteers for their work, involving yourself in a volunteer activity or by donating to a volunteer group.
Volunteering is generally considered an altruistic activity and is intended to promote good or improve human quality of life. In return, this activity produces a feeling of self-worth and respect; however, there is no financial gain. Volunteering is also renowned for skill development, socialization, and fun. It is also intended to make contacts for possible employment.
Many volunteers are specifically trained in the areas they work, such as medicine, education, or emergency rescue. Others serve on an as-needed basis, such as in response to a natural disaster.