Amtrak Day
The National Railroad Passenger Corporation, doing business as Amtrak, is a publicly funded railroad service operated and managed as a for-profit corporation and began operations on May 1, 1971, to provide intercity passenger train service in the United States.
Amtrak operates 374 trains each day on 31,474 miles (51,000 km) of track with select segments having civil operating speeds of 150 mph (240 km/h) and connecting 896 destinations in 46 states in addition to three Canadian provinces. In fiscal year 2012, Amtrak served a record 31.2 million passengers and had $2.88 billion in revenue while employing more than 20,000 people. Nearly two-thirds of passengers come from the ten largest metropolitan areas and 83% of passengers travel on routes of 400 miles or less. Its headquarters is at Union Station in Washington, D.C.
The name "Amtrak" is a portmanteau of the words "America" and "trak", the latter itself a sensational spelling of "track".
Batman Day
If you are of the opinion that there are not enough days set aside to celebrate fictional vigilantes, who dress up as flying creatures in order to tackle crime, then we agree with you. Fortunately, there is one such date set aside every year – Batman Day.
The purpose of Batman Day is to celebrate the anniversary of the character's first ever appearance, which was in Detective Comics #27 way back in May 1939. Since those early comic book appearances, Batman has grown into one of the world's best-loved and most recognizable fictional characters, and is the focal point of television shows, animated cartoons, video games and Hollywood blockbusters.
Do you possess some Batman-related comic books, video games or DVDs? Are you the proud owner of a Batman fancy dress costume that rarely gets used? Whatever the case, why not find a way to celebrate Gotham City's greatest detective?


Executive Coaching Day
While many of us may be unaware of the event known as Executive Coaching Day, it is indeed quite an important one. This rather unofficial holiday was created to recognize and improve the talent of those "behind the scenes" coaches that have allowed countless executives and employees to rise to the top of the food chain in their respective industries.
This day was founded on the premise that while coaches of professional athletes and actors have been celebrated, there has been little thanks given to professional motivators that have been responsible for creating truly unique businessmen and women.
Usually held in the beginning of May, this holiday is meant to applaud those leaders that have gone above and beyond their corporate call of duty and have provided guidance to some of the brightest minds in the world of corporate enterprise. After all, does it not make sense to celebrate the efforts of a few that have helped the many!
Global Love Day
Global Love Day (GLD) is an annual celebration of humanity which is celebrated in countries and communities around the world each May 1. The Love Foundation, the nonprofit organization whose mission it is to "Inspire people to love unconditionally" presents the international event as a symbolic day of unconditional love. Global Love Day's main theme, "Love begins with me," has been the focus since its inception.
The six tenets of Global Love Day are:
We are one humanity on this planet.All life is interconnected and interdependent. All share in the Universal bond of love.Love begins with self acceptance and forgiveness. With respect and compassion we embrace diversity.Together we make a difference through love.
The name and concept of Global Love Day was pioneered by Harold W. Becker in 2003 and first launched for May 1, 2004. The annual event was created as a way to celebrate our humanity and unity through unconditional love. In his opening letter, Becker stated, "There is nothing we have to ultimately do, rather we need only allow ourselves to feel and be love. It is that simple. Global Love Day is merely our way of saying let's remember love is ours to be and to share every moment of our lives."
International Labor Day
International Labor Day is a day observed all over the world on May 1 to celebrate the social and economic achievements of workers.
In India and other countries like England, the day also has the significance as the spring fertility festival, so people celebrate it to honor goddess of spring. International Labor Day is celebrated with lots of joy and fervor in towns and villages. They celebrate fertility in the month of, May (spring) with village fetes and community gatherings. The most significant of the traditions is the traditional dances by men and women. Towns and villages in England plan huge celebration on the day.
In most of the countries like US and UK, it is a national holiday. In India, May 1, has also been declared a public holiday.
The day has a historic significance which dates back to May 1 1886. On this International Labor Day several Labor unions all over the US decided to go on strike. They demanded a workday of eight hours to be accepted as a standard all over the US. In Chicago a bomb explosion planned by revolutionist led to the deaths and injury of over 100 people. Ultimately the protests proved fruitful and effective thus standardizing eight-hour work days as the new norm in many countries across the globe.
International Labor Day is celebrated as a day for demonstrations, parades, and speeches. The International Labor Day is still often chosen as a day for protests and rallies. While the rallies are tried to be peaceful with all kinds of security arrangements, sometimes violence is erupted due to clash between militant groups and riot police. Sometimes there are marches for rights of thousands of workers on to the streets to mark May Day with demands for better Labor conditions.
Many Labor organizations across the country carry out processions and speeches are organized by various political parties. International Labor Day is one of the major holidays in US. The International Labor Day is also very significant in Russia and other communist countries. Now a day the celebration of this day is sometimes marked by the demand of economic and social reforms by the workers and trade unions to preserve their interests.
Difference in celebration across the World
But there is some difference in the celebration dates of the International Labor Day in different countries. In Germany, International Labor Day is celebrated on May 2. Violence has become a game of International Labor Day celebrations in Germany since the late 1980s.There is always brawl between far-Left youths and authorities.
In India, International Labor Day is observed as a national holiday. InMaharashtra, Labor Day is known as Maharashtra Diwas. In Poland, International Labor Day is celebrated on May 1 and termed as State Holiday. International Labor Day is observed on the first Monday in October in the New South Wales and South Australia. It is a public holiday on this day in Australia. International Labor Day is observed on the first Monday of the month, September in Canada.
The International Labor Day history in Canada can be dated back to a revolt in 1872 in Toronto. Since that day International Labor Day parades, picnics, fireworks displays, water activities, and public art events and picnics are organized by many unions in Canada. International Labor Day is a public holiday observed on the fourth Monday of October, in New Zealand. Its origin dates back to the movement that was started in Wellington colony in 1840. The demand was the eight hour working day.
The International Labor Day is also known as Eight-Hour Demonstration Day in New Zealand. International Labor Day is observed on the first Monday of September. It is a federal holiday in United States. International Labor Day is celebrated on May 1, in China, and is a public holiday. Previously, there used to be a full week holiday on account of International Labor Day. They use to combine weekends with three day holiday of International Labor Day. This week long holiday was marked by the striking consumption of shopping extravaganza. But now there is a single holiday observed International Labor Day.
International Space Day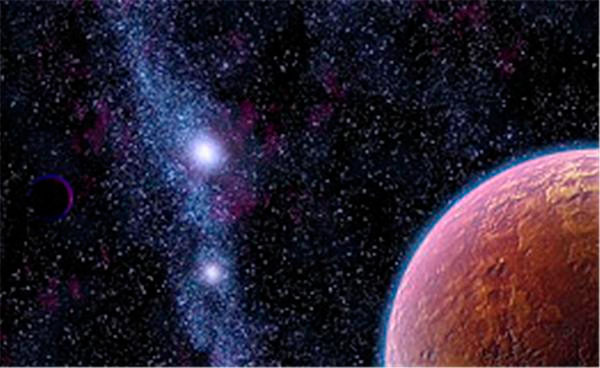 Annually celebrated on the first Friday of May, it is International Space Day. This day is dedicated to the extraordinary achievements, benefits and opportunities in the exploration and use of space.
Teachers, students, space relate organizations, groups and agencies hold celebrations, demonstrations and educational programs and have been enthusiastically involved in this award-winning program since its inception. Because of National Space Day's fast growth in popularity, this day has since grown into an International Space Day which is now celebrated worldwide.
National Space Day was originally created in 1997 by the Lockheed Martin Corporation, as a one day event, as a day to get America's youth interested in science and math. Due to it's extreme popularity, it grew into an annual event. In 2001, former astronaut and Senator, John Glenn expanded Space Day to International Space Day.
International Tuba Day
International Tuba Day, celebrated annually on the first Friday in May. As listed in Chases Annual Events, International Tuba Day was created to recognize tubists in musical organizations around the world who have to go through the hassle of handling a tuba. What hassles do tubists have? Tuba players obviously have hassles due to the size and weight of their instruments, but what is actually more of a hassle for tuba players is the prevalence of stereotyped attitudes among people towards tubists and their role in a musical organization.
Think for a minute: What does the tuba mean to you? Unfortunately, many non-tuba players think of the tuba as just being one of those big, loud instruments that go "oompah" in the back of parades - having no real importance and being easy to play - they're just there to look nice. As for tuba players, many people view them in the old stereotyped way: they have no real musical talent, no personality, just big, fat bodies with puffy cheeks and powerful lungs.
Therefore, International Tuba Day was created for both tuba players and non-tuba players alike. If you don't play the tuba and feel as described above, International Tuba Day is your day to learn more about the significance of the tuba in our musical society. It's your day to see how the tuba is the backbone of the band with the capability of playing much more than just "oompah!" More importantly, International Tuba Day is your day to recognize the tuba player as being a talented master of musical performance who physically comes in all different shapes and sizes. Of course, if you do play the tuba, International Tuba Day is your day to sit back, relax, and enjoy your much deserved recognition!
Joel Day founded International Tuba Day in 1979 while attending Lower Merion High School in suburban Philadelphia, Pennsylvania. Being one of only two tuba players in the band and finding a lack of respect from his fellow classmates, he decided to set a day aside for our recognition as reputable musicians. Joel went on to study at Millersville University, where he established very popular International Tuba Day celebrations that continued for close to twenty years.
Since its inception, International Tuba Day has been celebrated around the world in Australia, Canada, France, Germany, Italy, Japan, and in the American states of Arizona, California, Colorado, Connecticut, Delaware, Florida, Georgia, Hawaii, Illinois, Indiana, Iowa, Kentucky, Massachusetts, Michigan, Missouri, Montana, Nebraska, Nevada, New Jersey, New Mexico, New York, North Carolina, North Dakota, Ohio, Oklahoma, Oregon, Pennsylvania, Rhode Island, South Carolina, South Dakota, Tennessee, Texas, Virginia, Washington, and Wisconsin. In 1986, the Millersville University celebration in Harrisburg, Pennsylvania was photographed to appear in the number one best selling book A Day in the Life of America.
Dr. Sy Brandon, formerly of Millersville University, has completed two books of music for International Tuba Day, including many American Folk and international music arrangements for tuba and euphonium choir to compliment ITD's international flavour. These arrangements include Alouette, Blow the Man Down, Camptown Races, Cielito Lindo, Du, Du, liegst mir im Herzen, Evening Prayer, Israeli Medley, Oh! Susanna, Sailors Horn Pipe, Sakura, Waltzing Matilda, and Yankee Doodle, among others. Copies of these books can now be purchased online through Tuba-Euphonium Press.
Keep Kids Alive Drive 25 Day
May 1 is a day to change the way we drive to protect our children.
Most car accidents aren't "accidents" at all. Most car crashes are preventable. And perhaps none more so, or more tragic, than those involving injuries and fatalities to children from those who are speeding and driving distracted in neighborhoods with children.
Wednesday is national Keep Kids Alive Drive 25 Day. It's an important awareness day that reminds all of us to slow down in neighborhoods. It's an important reminder of what we should be doing behind the wheel to protect our children.
I am a lawyer who has handled far too many tragic and completely preventable car accidents involving children. And I am also a father of two. So Keep Kids Alive and Drive 25 Day has special meaning and significance for me.
Consider these alarming statistics from the National Highway Traffic Safety Administration (NTHSA):
On average, over 93 people are hit and killed by cars every day.
500 children under 14 years old were killed in car accidents while walking in what should be their safe haven – their neighborhood.
Each year over 4,000 people are killed while walking in neighborhoods or crossing streets.
The good news is, as I said above, these are car accidents that are mostly preventable. Most involve speeding and distracted driving. You just have to slow down and focus on the road and see what is there – often plain as day – to be seen. The image that many people have of the unavoidable "dart-out" accident does happen, but far more rarely than what many people might believe. Far more car accidents involving children are from driver inattention rather than children running out without warning in front of cars.
We hope this day will get people talking about the need to change the way we drive in our neighborhoods. I hope drivers will begin to slow down, obey stop signs and speed limits, and always scan for children.
Law Day
On May 1 the United States officially recognizes Law Day. It is meant to reflect on the role of law in the foundation of the country and to recognize its importance for society.
Before President Dwight D. Eisenhower declared May 1 to be Law Day, U.S.A., the first day of May was known in some parts of the world as May Day: a day to remember the struggles of workers in their fight for better wages and working conditions. Law Day was originally the idea of Charles S. Rhyne, Eisenhower's legal counsel for a time, who was serving in 1957–1958 as president of the American Bar Association. Eisenhower proclaimed May 1 to be Law Day, U.S.A. in 1958. Its observance was later codified by Public Law 87-20 on April 7, 1961.
Some countries celebrate May Day on the same date, as it is designated Labor Day or International Workers Day. But on February 5, 1958, President Eisenhower recognized the first Law Day when he proclaimed that henceforth May 1 of each year would be Law Day in the United States. He stated "In a very real sense, the world no longer has a choice between force and law. If civilization is to survive it must choose the rule of law.". Now, many local bars and legal education associations, such as the Florida Law Related Education Association and the New York State Bar Association, use Law Day as a legal education tool, particularly for students.
Like Earth Day, Law Day is not a government holiday. To celebrate Law Day, some local bar associations hold a luncheon, featuring speakers who discuss topics such as justice or the liberties provided for by the United States Constitution. Also, attorneys might visit schools and talk to students about the American legal system.
The American Bar Association designates a theme to highlight an important issue relating to the law or legal system. The 2014 theme is American Democracy and the Rule of Law: Why Every Vote Matters. The theme reflects the importance of voting rights, ballot box accessibility and voter engagement. The ABA provides resources on its Law Day website,
www.lawday.org
, to mark the occasion, and also holds several national Law Day programs in Washington, D.C., on April 30 and May 1.
Lei Day
One of the most celebrated events in Hawaii is Lei Day and it is celebrated all over the island country with great fanfare and fervor. Hawaii is an archipelago and is made up of a group or chain of eight islands which are the main ones apart from the smaller islands. The celebrations coincide with that of the worldwide celebrations of International Labor Day which falls on May 1st annually. The celebration is held the all day, starting at 9 am in the morning and sometimes it even spills over to the next day and people continue to celebrate the festival the next day too. The eight islands that make up the state of Hawaii have different ways of celebrating Lei Day.
The origin of Lei Day is said to be started in the year 1929 and established as a holiday then. The initiation of the Day came about from the custom of the Hawaiians of making lei and wearing it. This was the suggestion put forward by Don Blanding, a poet that a holiday be created in the name of this custom. But later, a writer named Grace Tower Warren, came up with a tag line- May Day is Lei Day as she suggestedthat May 1st be declared a holiday in keeping with the International holiday on May 1st. The first Lei Day was celebrated in the year 1928 on May 1st. The festivities are started off with each and every Hawaiian wearing the Lei. The festivals were initially held in the Courts and the Town Halls but later it was shifted to more spacious expanses like the outdoor parks one of which is the Kapi'olani Park, where it continues to be held even today.
The name Lei Day is derived from the lei flowers that are very native to Hawaii. It is a garland or a wreath of flowers and is part of the Hawaiian culture to exchange the garland or wreathe with friends, relatives and visitors. It can be made of any material, but it is usually made of flowers that are native to Hawaii.
Many activities are now part of the celebrations of Lei day and they include competitions and concerts. Some of the innovative competitions include lei making and in which the participants come up with great ideas of using different materials to make the lei. Hawaiians are known for their love for music and the celebrations clearly are a day set aside for music. People sing, dance and enjoy the day with a lot of music and dance.
The importance of the festivities surrounding Lei Day can be better understood if one were to understand the meaning of "aloha' which means expressions of various emotions like love, joy and greeting. The word aloha has numerous connotations and each of them is associated with happiness. And the importance of the Lei Day can be understood from the symbolic meaning of "aloha" which is that "Lei lasts for a day while the thought is forever".
Loyalty Day
Loyalty Day is observed on May 1 in the United States. It is a day set aside for the reaffirmation of loyalty to the United States and for the recognition of the heritage of American freedom.
Loyalty Day is celebrated with parades and ceremonies in several U.S. communities, like Batavia, Illinois, although many people in the United States remain unaware of it. Although a legal holiday, it is not a federal holiday, and is not commonly observed.
The holiday was first observed in 1921, during the First Red Scare. It was originally called "Americanization Day," and it was intended to replace the May 1 ("May Day") celebration of the International Workers' Day, which commemorates the 1886 Haymarket Massacre in Chicago.
During the Second Red Scare, it was made an official holiday by the U.S. Congress on July 18, 1958 (Public Law 85-529). Following the passage of this law, President Dwight D. Eisenhower proclaimed May 1, 1959, the first official observance of Loyalty Day. With the exception of Eisenhower in 1959 and 1960, Loyalty Day has been recognized with an official proclamation every year by every president since its inception as a legal holiday in 1958.
May Day
May Day on May 1 is an ancient Northern Hemisphere spring festival and usually a public holiday; it is also a traditional spring holiday in many cultures. May Day coincides with International Workers' Day, and in many countries that celebrate the latter, it may be referred to as "May Day".
May Day is related to the Celtic festival of Beltane and the Germanic festival of Walpurgis Night. May Day falls half a year from November 1 – another cross-quarter day which is also associated with various northern European paganisms and the year in the Northern Hemisphere – and it has traditionally been an occasion for popular and often raucous celebrations.
As Europe became Christianized, the pagan holidays lost their religious character and either changed into popular secular celebrations, as with May Day, or were merged with or replaced by new Christian holidays as with Christmas, Easter, and All Saint's Day. In the 20th and continuing into the 21st century, many neopagans began reconstructing the old traditions and celebrating May Day as a pagan religious festival again. Note that the source noted does not support any of the changes claimed by the previous statement. The only significant Christianization of May day is essentially localized to Germany where it is one of many historic days that were used to celebrate St. Walburga (the saint credited with bringing Christianity to Germany).
The earliest May Day celebrations appeared in pre-Christian times, with the festival of Flora, the Roman goddess of flowers, and the Walpurgis Night celebrations of the Germanic countries. It is also associated with the Gaelic Beltane. Many pagan celebrations were abandoned or Christianized during the process of conversion in Europe. A more secular version of May Day continues to be observed in Europe and America. In this form, May Day may be best known for its tradition of dancing the maypole dance and crowning of the Queen of the May. Various Neopagan groups celebrate reconstructed (to varying degrees) versions of these customs on May 1.
The day was a traditional summer holiday in many pre-Christian European pagan cultures. While February 1 was the first day of Spring, May 1 was the first day of summer; hence, the summer solstice on June 25 (now June 21) was Midsummer.
In the Roman Catholic tradition, May is observed as Mary's month, and in these circles May Day is usually a celebration of the Blessed Virgin Mary. In this connection, in works of art, school skits, and so forth, Mary's head will often be adorned with flowers in a May crowning.
Fading in popularity since the late 20th century is the giving of "May baskets", small baskets of sweets and/or flowers, usually left anonymously on neighbors' doorsteps.
May Day was also celebrated by some early European settlers of the American continent. In some parts of the United States, May Baskets are made. These are small baskets usually filled with flowers or treats and left at someone's doorstep. The giver rings the bell and runs away. The person receiving the basket tries to catch the fleeing giver; if caught, a kiss is exchanged.
International Workers' Day began in the United States, as a commemoration of the Haymarket Massacre of 1886 in Chicago. After the successful 1917 workers' revolution in Russia, May Day became a widely celebrated holiday in the industrial areas of the United States. However, the growing support for socialism and communism by the American public was soon met with a reactionary fear campaign called the "Red Scare," which resulted in the imprisonment of activists and the promotion of anti-communist sentiment in American society. After the stock market crash of 1929 and the ensuing Great Depression, while the Soviet Union was experiencing rapid industrialization and economic expansion, May Day was once again widely celebrated with mass street demonstrations in American cities while public support for socialism began to rise to unprecedented levels.
After the Allied victory in the Second World War in 1945, friendly relationships between the US and the Soviet Union quickly disintegrated and the Cold War began. A new campaign of anti-communist hysteria was pushed by conservatives such as Senator Joseph McCarthy and the House Un-American Activities Committee, resulting in the federal persecution of Communists and extreme public paranoia towards the perceived threat they posed to the "American way." May Day celebrations became politically unacceptable, and many demonstrations were met with severe police suppression. To combat the celebration of International Workers' Day, nationalist propaganda holidays were established in its place, such as Loyalty Day and Law Day in 1958. By the end of the second Red Scare, May Day was thereafter continually celebrated as a day of labor demonstrations and public protest but never regained the popularity of the past.
Modern May Day ceremonies in the U.S. vary greatly from region to region and many unite both the holidays "Green Root" (pagan) and "Red Root" (labor) traditions. In 2006, after the passing of an "Illegal Immigration Control Act," May Day was celebrated largely around the issue of immigration reform. After the financial collapse of 2007 and the ensuing Great Recession, May Day demonstrations grew in popularity and the holiday was widely observed and coordinated by the Occupy Movement in 2012.
Mother Goose Day
When it comes to holidays, the first day of May is a lovely day. Not only is it May Day, May 1 is also Mother Goose Day, an annual event that celebrates the classic Mother Goose tales. This "holiday" was launched back in 1987 by author Gloria Delamar in conjunction with the release of her book, "Mother Goose: From Nursery to Literature."
Who Was Mother Goose?
Whether you prefer Jack and Jill, Humpty Dumpty, Georgie Porgie or Little Miss Muffet, these popular rhyming poems have been enjoyed for centuries. While one could assume the classic children's stories and rhymes were penned by an elderly woman, that assumption may not be true.
Despite the fact that burial registers include a record of Mother Goose being buried in 1586, legend has it that Mother Goose rhymes were actually written by both men and women and passed down folklore-style from generation to generation.
How to Celebrate Mother Goose Day
Head on over to your local library and pick up a few Mother Goose books. The stories are also available online.
Make it story time and read one or two of your favorite Mother Goose tales to your class or children.
Dress up like your favorite Mother Goose character.
Watch and listen as Boris Karloff, Celeste Holm and Cyril Ritchard recite Mother Goose rhymes from 1958 - located on YouTube or on the bottom left side of this article.
In the spirit of Mother Goose Day, why not try your hand at writing a rhyme or two of your own?
If you happen to have a lake or ocean close by, why not go watch the geese?
National Chocolate Parfait Day
A parfait way to begin May, May 1 is National Chocolate Parfait Day!
Depending on how you parfait, you can spend this perfect day celebrating one or two wonderful ways. Because parfait literally means "perfect" in French, you'll be sure to enjoy this dessert in at least one of its forms.
In 1894, parfait began to describe a frozen French dessert made with sugar syrup, eggs and cream. When the dessert migrated to the U.S., we naturally had to put our own spin on things.
The American chocolate parfait usually involves chocolate mousse or pudding layered with whipped cream, fruit, cookie crumbs or anything else delicious that you can imagine. You can also use a gelatin- or yogurt-based parfait and build from there.
So dig into an American chocolate parfait for breakfast, and finish with a frozen raspberry and chocolate chip parfait. That way, the beginning and end of your day will be perfect.


New Home Owner's Day
If you've recently taken the plunge and purchased a house, New Home Owners Day is the perfect time to celebrate your new home! This is your day to forget the stresses of the whole process and bask in your accomplishments.
Even better, why not schedule your housewarming for the occasion? Invite all of your friends and family to enjoy your new home, and fill it with their laughter and their warmth.
New Home Owners Day is also a great time to reflect on how far you've come on your home-buying journey, and how far you can still go. You could look back on completed household projects or draw up some plans for new improvements. You might find that just re-arranging your current furniture can completely alter the look of your home!
Whichever way you choose to spend New Home Owners Day, tell us all about it in the comment section!
No Pants Day
On the very first Friday of May every year, many individuals enjoy a little-known holiday known as No Pants Day. Rationally, they enjoy this holiday by not putting on any pants. Although some intelligent people notice that you can celebrate by putting on a dress, skirt, kilt or perhaps other pants option, traditionalists will certainly argue that this kind of clothing is not in response to the spirit of the occasion.
The historical past of No Pants Day is shrouded in puzzle. Certain insist that the very first No Pants Day was both in 1985 or 1986. Others indicate the past due 1990s as the starting of the leg remedy movement. The majority of agree that the holiday includes survived as well as thrived because of the hard work of The Knighthood of BUH part at the University of Texas in Austin, a company committed to the marketing of witty and personality. The holiday becomes media interest each year, hence occasions honoring No Pants Day have got popped up in cities around the world.
The entrepreneurs of No Pants Day state that the holiday vacation is actually concerning not grabbing yourself really for each day. It's a good example of surreal humor, which depends on a ridiculous situation (in this instance, throngs of individuals walking around putting on no pants). Equivalent examples of organizations indulging in surreal laughter are flash mobs, exactly where several people put together at a fixed location, participate in some activity ( for example singing a song or perhaps having a pillow combat ) after which disperse.
If you ever rode a subway in a significant city in a place these days, you could have observed many people were not putting on pants. They're not perverts, but instead individuals in the yearly "No Pants Subway Ride Day". This uncommon holiday began in New York City in 2002 as well as has developed all over the world to towns for example Sydney, Beijing, Hong Kong, London, Paris and Berlin. "No Pants Subway Ride Day" was developed by Improve All over, an overall performance art group, which initially included merely seven pants-less males riding the subways in Ny City. Nowadays the pranksters travelling in groups. They agree with the fact where to meet up with, walk to the subways with their trousers on, remove their pants, remove and board at different spots as well as constantly act totally normal.
In 2007, a number of events across The United States are organized to enjoy the holiday. They incorporate:
The 10th Annual Austin No Pants Occasion, with Pants less Protest before the state Capitol as well as a rally at the University of Houston
A no pants bicycle ride occasion in San Antonio, Houston
The second Annual Red Deer No Pants Day Celebration in Red-colored Deer, Alberta, Canada. Routines consist of no pants croquet along with a picnic.
The No Pants Day Music Display in Chilliwack, British Columbia, Canada. Several music bands will play at the occasion (most likely without wearing pants). Participants could get a discount entry by not putting on pants, although that may make taking a wallet troublesome.
The official No Pants Day Site will keep track of occasions since they are submitted, therefore always keep the eyes on that website to learn about local events (in case you wish to participate or even positively prevent them).
School Principals' Day
Along with lawyers and bankers, school principals are in a small group of jobs whose holders are often hated and only rarely appreciated. That should change on School Principals' Day, the origin of which is unknown but can probably be credited to teachers' unions!
Though the job title varies between countries ('School Principal' is used in North America, while 'Head Teacher' is preferred in the UK, for example) every school has to have a boss. Schools are like small businesses, with hundreds of customers (students) and dozens of staff (teachers, receptionists, cleaners and so on) and making it all run smoothly is the job of the Principal. It's especially difficult if the kids are trouble-makers or the parents aren't happy. Principals have varying responsibilities, from teacher evaluations to dealing with serious discipline issues, but at its heart their job is about providing the best environment for kids to learn.
Silver Star Service Banner Day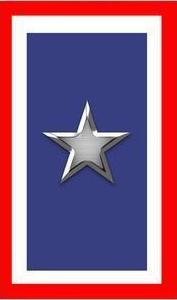 May 1 is "Silver Star Day" to honor the nation's wounded service members.
Silver Star Families of America is a member of America Supports You, a Defense Department program highlighting the ways Americans are supporting the nation's service members.
"What we really want to do is have a nationwide event that day," said Janie Orman, the group's vice president. She added that the proclamation had been sent to every state.
The group, which would like to establish May 1 as a national day of observance honoring America's wounded service members, drafted a proclamation in November for Indiana Gov. Mitch Daniels' consideration. His office responded a few weeks later, informing Silver Star Families of America that the governor had signed the proclamation.
New Mexico followed suit, and Wyoming recently contacted the group regarding the initiative, Orman said.
"We need someone in (each) state to represent us," she said, adding the American Legion has expressed interest in supporting the group in this effort.
"A resolution we wrote has passed the local (American Legion chapter). It has to then pass the district, then the state, then national," she said. "But they're in big support of Silver Star Day also, so that's a great help."
Orman also said that individuals wanting to help represent Silver Star Day in their state should contact her or Steve Newton, Silver Star Families of America's president and co-founder.
"Their main goal would be to get the word out about the Silver stars and what we do: ... honor and assist our wounded and their families in any way we can," Orman said. "We do that by presenting the Silver Star banners and care packages."
The group also acts as an advocate for the wounded and works to educate the public about dilemmas wounded troops and veterans face, according to it's the group's Web site.
The Silver Star Banner, which the group is working to make a government-recognized service banner like those of the American Gold Star Mothers, will play a big part in observing Silver Star Day on May 1, Orman said. Silver Star Families of America members are hoping to present their banners to veterans and wounded service members in each state.
They also hope to work with schools to help students understand why the day is important. "I guess what we try to instill in them is that their freedom (to) go to school ... depends on our troops standing up for freedom," Orman said.
The day of recognition is open to participation by other groups wishing to honor America's wounded troops, as well.
The Patriot Guard Riders, a motorcycle group that attends military funerals to shield families from protestors, has indicated it would like to hold a rally to commemorate the day, Orman said.
"We're just really getting a great response about Silver Star Day," Orman said.