Endangered Species Day
Endangered Species Day is on May 15th, this year.
Endangered Species Day is an opportunity for people of all ages to learn about the importance of protecting endangered species and everyday actions they can take to help protect them.
Endangered Species Day is an opportunity for people of all ages to learn about the importance of protecting endangered species and everyday actions they can take to help protect them. Started in 2006 by the United States Congress, Endangered Species Day is a celebration of the nation's wildlife and wild places. Every year on the third Friday in May (and throughout the month), zoos, aquariums, parks, botanic gardens, wildlife refuges, museums, schools, community centers, conservation groups and other organizations throughout the country hold tours, special speaker presentations, exhibits, children's activities and more to celebrate Endangered Species Day.
The Endangered Species Act is a safety net for our nation's wildlife, fish and plants on the brink of extinction. The Act protects thousands of endangered species and millions of acres of habitat. In today's era of global warming, it is needed more than ever. Because of the success of its programs, we can still see bald eagles, peregrine falcons, wolves, grizzly bears and wild salmon. Learn more about the Endangered Species Act.
Hyperemesis Gravidarum Awareness Day
Hyperemesis Gravidarum (HG) is more than "morning sickness." This little-understood - but debilitating and potentially life-threatening - pregnancy condition affects the health of moms and babies worldwide, causing rapid weight loss, malnutrition, and dehydration.
HG Awareness Day, observed each year on May 15, raises the profile of this condition toward the goal of promoting investment in research, support, resources, and best clinical practices that will improve outcomes for HG women and their children.
Hyperemesis gravidarum (HG) is a severe form of nausea and vomiting in pregnancy. It is generally described as unrelenting, excessive pregnancy-related nausea and/or vomiting that prevents adequate intake of food and fluids. If severe and/or inadequately treated, it is typically associated with:
loss of greater than 5% of pre-pregnancy body weight (usually over 10%)
dehydration and production of ketones
nutritional deficiencies
metabolic imbalances
difficulty with daily activities
HG usually extends beyond the first trimester and may resolve by 21 weeks; however, it can last the entire pregnancy in less than half of these women. Complications of vomiting (e.g. gastric ulcers, esophageal bleeding, malnutrition, etc.) may also contribute to and worsen ongoing nausea.
There are numerous theories regarding the etiology of hyperemesis gravidarum. Unfortunately, HG is not fully understood and conclusive research on its potential cause is rare. New theories and findings emerge every year, substantiating that it is a complex physiological disease likely caused by multiple factors.
Diagnosis is usually made by measuring weight loss, checking for ketones, and assessing the overall condition of the mother. If she meets the standard criteria and is having difficulty performing her daily activities, medications and/or other treatments are typically offered.
Treating HG is very challenging and early intervention is critical. HG is a multifaceted disease that should be approached with a broad view of possible etiologies and complications. When treating mothers with HG, preventing and correcting nutritional deficiencies is a high priority to promote a healthy outcome for mother and child.
Most studies examining the risks and outcomes for a pregnant woman with nausea and vomiting in pregnancy find no detrimental effects long-term for milder cases. Those with more severe symptoms that lead to complications, severe weight loss, and/or prolonged nausea and vomiting are at greatest risk of adverse outcomes for both mother and child. The risk increases if medical intervention is inadequate or delayed.
The list of potential complications due to repeated vomiting or severe nausea is extensive, all of which may worsen symptoms. Common complications from nausea and vomiting include debilitating fatigue, gastric irritation, ketosis, and malnutrition. Aggressive care early in pregnancy is very important to prevent these and more life-threatening complications such as central pontine myolinolysis or Wernicke's encephalopathy. After pregnancy and in preparation of future ones, it is important to address any resulting physical and psychological complications.
Hyperemesis Gravidarum impacts societies, families and individuals. Recent, conservative estimations suggest HG costs nearly $200 million annually just for inpatient hospitalization. Considering many women are treated outside the hospital to save costs, the actual cost is likely many times greater. Beyond financial impact, many family relationships dissolve and future family plans are almost always limited. Women often lose their employment because of HG, and women are frequently under-treated and left feeling stigmatized by a disease erroneously presumed to be psychological.
International Conscientious Objectors Day
Every year, 15th May marks International Conscientious Objection Day - a day to celebrate those who have and those who continue to resist war, especially by refusing to be part of military structures.
International Conscientious Objection Day, marked around the world as a day to celebrate those who have and those who continue to resist war, especially by refusing to be part of military structures.
Hundreds of people worldwide are imprisoned for rejecting conscription, or leaving the armed forces having developed a conscientious objection to war. In the Republic of Korea alone, there are more than 400 people incarcerated.
The majority of those imprisoned are men, but this is not only a male issue. As Cynthia Cockburn writes 'Militarisation is not just the existence of armies. It penetrates and deforms daily life in myriad ways. All of us are militarized, all of us can be conscientious objectors.' Women face conscription in Israel, Eritrea and Norway, and in many places are being targeted for armed forces work in order to boost the militaries' 'equality' agenda. Women activists in many countries worldwide are declaring their conscientious objection to militarism.
15th May has for many years been used as a chance for activists to promote conscientious objection as a form of nonviolent resistance, and tool to challenge militarism. We will show solidarity with those who are punished for doing so. One hundred years after the first world war started, 2014 is particularly being used in some countries to remember - and be inspired - by those who in that conflict declared that killing was wrong, and in many cases suffered for it.
International Day of Families
The International Day of Families is observed on the 15th of May every year. The Day was proclaimed by the UN General Assembly in 1993 with resolution A/RES/47/237 and reflects the importance the international community attaches to families. The International Day provides an opportunity to promote awareness of issues relating to families and to increase knowledge of the social, economic and demographic processes affecting families.
In its resolution, the General Assembly also noted that the family-related provisions of the outcomes of the major United Nations conferences and summits of the 1990s and their follow-up processes continue to provide policy guidance on ways to strengthen family-centred components of policies and programmes as part of an integrated comprehensive approach to development.
The International Day of Families has inspired a series of awareness-raising events, including national family days. In many countries, that day provides an opportunity to highlight different areas of interest and importance to families. Activities include workshops and conferences, radio and television programmes, newspaper articles and cultural programmes highlighting relevant themes.
The International Day of Families in 2014 marks the twentieth anniversary of the International Year of the Family and offers an opportunity to refocus on the role of families in development; take stock of recent trends in family policy development; share good practices in family policy making; review challenges faced by families worldwide and recommend solutions.
During the 1980's, the United Nations began focusing attention on the issues related to the family. In 1983, based on the recommendations of the Economic and Social Council, the Commission for Social Development in its resolution on the Role of the family in the development process (1983/23) requested the Secretary-General to enhance awareness among decision makers and the public of the problems and needs of the family, as well as of effective ways of meeting those needs.
In its resolution 1985/29 of 29 May 1985 the Council Invited the General Assembly to consider the possibility of including in the provisional agenda of its forty-first session an item entitled "Families in the development process", with a view to consider a request to the Secretary-General to initiate a process of development of global awareness of the issues involved, directed towards Governments, intergovernmental and non-governmental organizations and public opinion.
Later, based on the recommendations of the Commission for Social Development formulated in its 30th round of sessions, The Assembly invited all States to make their views known concerning the possible proclamation of an international year of the family and to offer their comments and proposals.
The Council also requested the Secretary-General to submit to the General Assembly at its forty-third session a comprehensive report, based on the comments and proposals of Member States on the possible proclamation of such a year and other ways and means to improve the position and well-being of the family and intensify international co-operation as part of global efforts to advance social progress and development.
In its resolution 44/82 of 9 December 1989, The United Nations General Assembly proclaimed The International Year of the Family. In proclaiming the Year, the General Assembly decided that the major activities for its observance should be concentrated at the local, regional and national levels, assisted by the United Nations system.
The United Nations Commission for Social Development was designated as the preparatory body and the Economic and Social Council as the coordinating body for the Year.
In 1994, The General Assembly proclaimed The International Day of Families, which is observed on the 15th of May every year. This day provides an opportunity to promote awareness of issues relating to families and to increase the knowledge of the social, economic and demographic processes affecting families.
International MPS Awareness Day
International MPS Awareness Day began as a way to honor everyone in the MPS Community, to recognize, remember and rejoice in each other.
On International MPS Day we:
Remember all the children and adults who suffer from MPS diseases.
Think about the children we have lost.
Think about the doctors and scientists who are dedicated to finding a cure for MPS.
Remember each other and be thankful for the strength and support we both give and receive.
Mucopolysaccharidoses (MPS) diseases are genetic lysosomal diseases (LD) caused by the body's inability to produce specific enzymes. Normally, the body uses enzymes to break down and recycle materials in cells. In individuals with MPS the missing or insufficient enzyme prevents the proper recycling process, resulting in the storage of materials in virtually every cell of the body. As a result, cells do not perform properly and may cause progressive damage throughout the body, including the heart, bones, joints, respiratory system and central nervous system. While the disease may not be apparent at birth, signs and symptoms develop with age as more cells become damaged by the accumulation of cell materials.
NASCAR Day
NASCAR Day is "an annual celebration of the NASCAR spirit and NASCAR fans." It has been held every year since 2004. NASCAR Day is held on the third Friday in May. This date coincides with the annual NASCAR All-Star event weekend.
The NASCAR Foundation and many throughout the NASCAR industry will come together on Friday, May 17 at Charlotte Motor Speedway to celebrate the 10th Annual NASCAR Day. This special day is an unprecedented celebration of drivers, corporate partners, media and the sport's millions of fans uniting with The NASCAR Foundation to support a range of charitable causes relevant and meaningful to those within the NASCAR family.
Over the past 10 years, the annual celebration has grown substantially in its outreach efforts and impact on communities throughout the country. NASCAR Day, first held in August 2004, initially consisted of supporters making financial donations and showing support by wearing a NASCAR Day pin at their place of business.
For the first time, The NASCAR Foundation will be launching a "Ten Days of Giving" tour that will include philanthropic activities in several markets across the country. At each stop on the tour, beginning May 8 in Atlanta, Ga., and culminating on NASCAR Day in Charlotte, N.C., the foundation will partner with various organizations to deliver surprise acts of kindness. In addition to Atlanta and Charlotte, the tour will make stops in Winston-Salem, N.C.; Brooklyn, Mich.; Darlington, S.C.; Kansas City, Kan.; New York, N.Y.; and Daytona Beach, Fla.
"This exciting Ten Days of Giving tour reflects an overall expansion of the NASCAR Day initiative, which is perfectly aligned with our original ambition for The NASCAR Foundation," said Betty Jane France, chairwoman of The NASCAR Foundation. "Through the years, the growth of NASCAR Day has paralleled the growth of the foundation. That has increasingly enabled us to do more to help communities throughout the U.S."
Camping World, the Official Outdoor and RV Retailer of NASCAR, has joined the cause this year and will make the limited edition pin, designed by NASCAR's first officially licensed artist Sam Bass, available now until May 17 at Camping World SuperCenters nationwide for a $10 donation to The NASCAR Foundation. Go online to CampingWorld.com/stores to find a location near you. NASCAR fans and supporters can also pick up their collectible pins at track during select race weekends or online at NASCAR.com/foundation. NASCAR Camping World Truck Series driver Darrell Wallace Jr. is among the drivers helping to promote NASCAR Day activities.
"I'm pumped to join Camping World and NASCAR to help promote this year's NASCAR Day program," said Wallace Jr. "The NASCAR Foundation supports many great causes and has proven its ability to make a difference every year. I encourage fans to stop by Camping World to get their NASCAR Day pins and join me in supporting the NASCAR Foundation by wearing their pins on May 17."
To date, NASCAR Day fundraising efforts has raised nearly $12 million for various charities supported by The NASCAR Foundation with an emphasis on children's causes.
NASCAR Day at-track activations will include commemorative B-post decals on all trucks running in that day's NASCAR Camping World Truck Series race and on all cars participating in the next day's NASCAR Sprint All-Star Race, a special pre-race check presentation and many others.
Fans and supporters are encouraged to join the conversation on Facebook at facebook.com/NASCARFoundation and Twitter using hashtag #NASCARDay and share in the celebration of the sport's long history of philanthropy.
National Bike to Work Day
Today is National Bike to Work Day! In 1956, the Cycle Trade Association of America announced the first ever Bike Month. The purpose of this occasion was to promote bicycle sales. Today, National Bike Month, Bike Week, and Bike to Work Day have a much broader focus. This holiday supports safe bicycling practices and promotes cycling as a great alternative to driving.
It is vastly cheaper than driving. Due to rising fuel costs and tire upkeep, the cost of owning a car increased nearly 2 percent in 2012 to $8,946, according to AAA. It costs just $308 per year to keep bikes in shape––nearly 30 times less than cars, according to the Sierra Club: "If American drivers were to make just one four-mile round trip each week with a bicycle instead of a car, they would save nearly 2 billion gallons of gas. At $4 per gallon, total savings would be $7.3 billion a year."
It's a free gym on wheels. When I started cycling two years ago, I started shedding pounds almost instantly –– without all the hassle of paying for and finding time to hit the gym. On average, bicycle commuters lose 13 pounds in their first year of cycling alone.
"[Bike commuting] can be a very effective cardiovascular benefit," says Lisa Callahan, MD, of the Hospital for Special Surgery in New York City. "If you're overweight and start an exercise program, sometimes it's harder on your joints because you are overweight ... so something like swimming or biking that's not pounding on the joints can be a good thing."
You won't miss morning traffic jams. Americans spend more than 25 minutes driving to work each day, according to the latest U.S. Census data, and trips can take nearly twice as long in populous cities like New York and Atlanta. Cycling could help you get there faster.
"Half of the working population in the U.S. commutes five miles or less to work, with bike trips of three to five miles taking less time or the same amount of time as commuting by car," writes Kiplinger editor Amanda Lilly.
You don't even have to own a bike. There's been a wave of new bike share programs in major cities like Washington, D.C., Boston, Chicago and Miami, which typically allow riders 30 to 45 minutes of free transportation for a small annual fee. When New York City's bike share launches in Spring 2013, annual memberships will cost $95 –– about $10 less than subway commuters spend per month.
We could save hundreds of millions on healthcare expenses. "The most important socio-economic impact of cycling lies in the area of health care," says Andy Clarke, president of the League of American Bicyclists. Nowhere is that more clear than in Portland, Ore. A study published in the Journal of Physical Activity and Health found that "during the next 30 years, Portland's residents could save as much as $594 million in health care costs because of an investment into biking culture" and "fuel savings of $143 to $218 million."
Businesses will save millions in lost productivity. A recent study by Dutch economic think tank TNO found people who commuted to work by bike were less likely to call in sick. "Commuting to work by bicycle by just 1 percent could save [Denmark's] employers approximately $34 million in lost productivity from absenteeism," Oregon state rep. Earl Blumenhauer writes in American Bicyclist. "That's assuming a workforce of 7.1 million people. The U.S. has more than 154 million people in its workforce."
It would make cycling safer for everyone. Much unlike cars, the more bicycles on the road, the safer it becomes for cyclists, research shows. "It's a virtuous cycle," Dr. Julie Hatfield, an injury expert from UNSW, says. "The likelihood that an individual cyclist will be struck by a motorist falls with increasing rate of bicycling in a community. And the safer cycling is perceived to be, the more people are prepared to cycle."
You're way more likely to get sick taking the bus. Fresh air does a body good. A recent study by the University of Nottingham found public transit riders were "six times more likely to suffer from acute respiratory infections," the New York Daily News reports. Supposedly, occasional riders were even more at risk. Another study found a host of illness-causing viruses lurking in passenger vehicles, including E. coli, salmonella, and campylobacter, according to Safetyissues.com.
Uncle Sam will pay you to bike. Since January 2012, cyclist commuters have been entitled to a $20 per month tax-free reimbursement for bike-related expenses. This applies to workers who bike at least three days per week to the office. Qualifying expenses include bike repairs and storage expenses, according to the National Center for Transit Research.
Women could use the extra bone support. As women age, they become increasingly susceptible to bone deterioration through osteoporosis. A team of researchers from a Swedish university found middle-aged women were less likely to sustain wrist fractures if they commuted by bike or participated in other physical activities like walking.
You inhale more harmful exhaust in your car than on a bike. While fuel emissions are bad news for any set of lungs, drivers are actually more susceptible to harmful air than bicyclists. "Studies show you get the biggest hit of the nasties when you're inside a car," notes the Grist's Umbra Frisk. "Sure, a personal Mobile Emissions Source [ie: cars] appears hermetic, but it's an illusion: MES occupants are very close to sucking on the tailpipe of the MES just ahead of them. In a bus, riders' lungs are a bit above these sources. And bikers and pedestrians are on the outskirts."
You'll never have to worry about a parking spot again. Hundreds of major companies have entered the American League of Bicyclists' "Bicycle Friendly Business" program and cities like New York require commercial office buildings by law to offer some sort of bike storage. Otherwise, invest in a sturdy bike lock and all you need is a spare bike rack or street sign to park your ride. Folding bikes are another useful option, as they can be packed into a bag and stashed easily under a desk or a closet.
Our economy could use a boost. Cyclists in cities like Copenhagen have become the poster children for the benefits of cycling, both at the micro- and macroeconomic level. In its 2012 Bicycle Account, the city says bike commuters generated savings ($0.42 for each mile biked) in just about every way imaginable: lowered transportation costs, security, branding/tourism, traffic infrastructure and public health.
Join thousands of other Americans and participate in Bike to Work Day today. Whether you want to cut down on pollution or just love getting the exercise, biking to work is a great way to avoid daily traffic and stay in shape! Happy cycling!
National Chocolate Chip Day
National Chocolate Chip Day is an American food holiday that is celebrated on May 15th and August 4th. The origins of the food holiday are unknown. National Chocolate Chip Day can be celebrated by cooking cookies, muffins, chocolate bars, cupcakes, pancakes, ice cream, and other foods with chocolate chips included.
Chocolate chips were first used in 1937 by Ruth Graves Wakefield. She used pieces of a chocolate bar in the cookie batter she was baking. The recipe was published in several newspapers in New England after it was introduced. In 1939, Nestle began the production and sale of Toll House Chocolate Chips.
Although the history of National Chocolate Chip Day is unknown, chocolate chips were first used in 1937 by Ruth Graves Wakefield. She formed chocolate chips by cutting up some of Nestle's semi-sweet chocolate and including the small pieces of it with the cookie batter she was cooking. Rather than melting as she had expected, the fragments of the bar partially held their shape and had been softened. These chocolate chip cookies were a success, and Wakefield's recipe was published in New England's newspapers.
Afterwards, Nestle and Wakefield reached an agreement that allowed Nestle to publish Wakefield's chocolate chip cookie recipe on the back of their bar wrappings.6 In 1939, Nestle released Nestle Toll House Real Semi-Sweet Chocolate Morsels.
National Chocolate Chip Day can be celebrated by cooking various foods that include chocolate chips. The foods made include cookies, muffins, pancakes, ice cream, brownies, and more. While chocolate chip cookies are a common food chocolate chips are used in, the holiday itself focuses on the chocolate chips themselves, rather than the cookies.
National Defense Transportation Day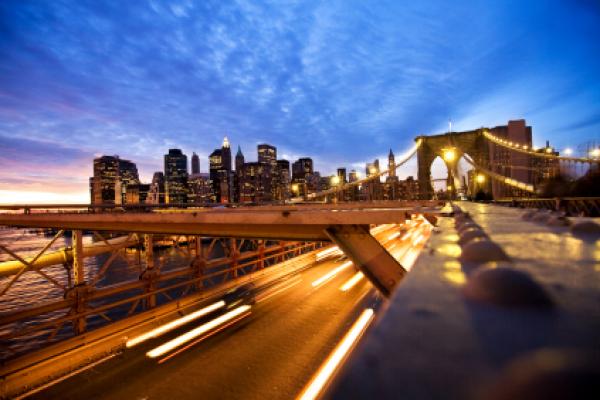 National Defense Transportation Day, which occurs annually on the third Friday of May, remembers the contributions of people working in the United States' transport industry. It is part of National Transportation Week.
National Defense Transportation Day recognizes the men and women who work in the transportation industry and who contribute to the nation's well-being and defense. The day falls within National Transportation Week (May 11-17), which hosts a wide range of activities including: poster contests for schools; educational expos on transport; and programs with guest speakers.
On May 16, 1957, Congress approved for the third Friday of May each year to be designated as National Defense Transportation Day. In 1962 Congress updated their request to include the whole week within which the Friday falls as National Transportation Week.
The President is requested to issue each year a proclamation to: designate the third Friday in May as National Defense Transportation Day; and urge people to observe the day by appropriate ceremonies that recognize the importance of the country's transportation system and the maintenance of its facilities to serve the needs of the United States in times of peace and in national defense.
National Pizza Party Day
Each year on the third Friday in May, millions of pizza lovers across the nation join together in celebrating National Pizza Party Day. Join along by inviting friends and family to share a night of fun, with everyone's preferred topping pizza.
I'Mmm, pizzaaaa!' as Joey Tribbiani from 'Friends' might once have said, or was it Michelangelo from 'Teenage Mutant Ninja Turtles'? Anyway, there is clearly nothing more delicious than a large pizza with its doughy yet crisp base, and its choice variety of savory toppings, tenderly amalgamated with molten cheese, onion and pepper.
Here are some ideas on how you might mark Pizza Party Day:
Have your own pizza party and invite all your friends to your house to make their own pizzas or at least choose their own toppings. Inexpensive and fun!
Visit a local pizza restaurant, ideally one where the chefs toss the pizza dough about in front of you, for an authentic Italian pizza-eating experience.
Spend the day meditating about great pizzas you have enjoyed in the past, maybe compiling an all-time top ten of your favorite toppings.
Bon appetite!
Nylon Stockings Day
Want to know the man that made millions of women REALLY happy? Back in 1940 it was a DuPont Chemist, named Wallace Carothers who "invented" nylon stockings.
Silk stockings were expensive and until the end of World War II, nylons were scare. But after a debut at the World's Fair the new stockings returned with a vengeance. Shoppers crowded stores, and one San Francisco store was mobbed by 10,000 anxious shoppers forcing them to halt stocking sales! Women went wild and 8,000 pairs were sold as ladies could ditch their pesky silk stockings and resort to a cheaper and more viable option, nylon! This collision of science and fashion was explosive and the impact has been stated as a "silent synthetic revolution that swept through fashion's vast empire!
So 67+ years later, we celebrate this great innovation with Nylon Stockings Day! The impact of this new synthetic on fashion was powerful and ongoing. The Fashion industry quickly embraced the new miracle fabrics and design trends were less constrictive, more affordable and more versatile with the use of these new synthetics.
The introduction of nylon to the fashion industry was a game changer and to women all over the world, Wallace Carothers is our hero!
So share with us, "When was the last time you saw your mother, grandmother or yes, an old auntie actually get in to a garter belt, silk stockings and a corset? Can't imagine how miserable that had to feel! Today, our undergarments are sassy, sexy and oh so much more comfy!
Peace Officers Memorial Day
Peace Officers Memorial Day and Police Week is an observance in the United States that pays tribute to the local, state, and Federal peace officers. The Memorial takes place on May 15, and Police Week is the calendar week in which the Memorial falls.
The holiday was created on October 1, 1961, when Congress asked the president to designate May 15 to honor peace officers. John F. Kennedy signed the bill into law on October 1, 1962. Amended in 1994, Bill Clinton, through Public Law 103-322, directed that the flag of the United States be flown at half-staff on May 15. According to a proclamation by George W. Bush in 2002,
"Peace Officers Memorial Day and Police Week pay tribute to the local, State, and Federal law enforcement officers who serve and protect us with courage and dedication. These observances also remind us of the ongoing need to be vigilant against all forms of crime, especially to acts of extreme violence and terrorism."
Much of the holiday centers on the National Law Enforcement Officers Memorial wall in Washington, D.C., whose walls feature the names of more than 19,000 law enforcement officers who have been killed in the line of duty.
Straw Hat Day
The exact date of Straw Hat Day varies somewhat in the United States, but May 15th is often cited. Straw Hat Day is the unofficial start of summer and the official start of straw hat season if you are worried about when you could begin wearing yours. And perhaps you should be worried. According to Neil Steinberg's book Hatless Jack, men have been murdered in living memory in the United States for the crime of wearing a hat out of season. Your felt hats should be put away until September 1, which makes perfect sense in most places as straw wears much cooler because it lets air circulate. And protection from the sun seems to be a better reason to wear a hat than winter's 75% of your body's heat loss occurs through your head rationale.
A boater (also straw boater, basher, skimmer, cady, katie, somer, sennit hat, or in Japan, can-can hat) is a kind of men's formal summer hat.
It is normally made of stiff sennit straw and has a stiff flat crown and brim, typically with a solid or striped grosgrain ribbon around the crown. Boaters were popular as casual summer headgear in the late 19th century and early 20th century, especially for boating or sailing, hence the name. They were supposedly worn by FBI agents as a sort of unofficial uniform in the pre-war years. It was also worn by women, often with hatpins to keep it in place. Nowadays they are rarely seen except at sailing or rowing events, period theatrical and musical performances (e.g. barbershop music) or as part of old-fashioned school uniform, such as at Harrow School. Since 1952, the straw boater hat has been part of the uniform of the Princeton University Band, notably featured on the cover of Sports Illustrated Magazine in October, 1955. Recently, soft, thin straw hats with the approximate shape of a boater have been in fashion among women.
Inexpensive foam or plastic skimmers are sometimes seen at political rallies in the United States.
In Australia, New Zealand and South Africa the boater is still a common part of the school uniform in many boys schools, such as Shore School, Brisbane Boys' College, Knox Grammar School, Maritzburg College, South African College School, St John's College (Johannesburg, South Africa), Wynberg Boys' High School and numerous Christian Brothers schools (CCB).
The boater may also be seen worn by the 'carreiros' of Madeira, the drivers of the traditional wicker toboggans carrying visitors from the parish church at Monte (Funchal) down towards Funchal centre.
Being made of straw, the boater was and is generally regarded as a warm-weather hat. In the days when all men wore hats when out of doors, "Straw Hat Day", the day when men switched from wearing their winter hats to their summer hats, was seen as a sign of the beginning of summer. The exact date of Straw Hat Day might vary slightly from place to place. For example, in Philadelphia, it was May 15; at the University of Pennsylvania, it was the second Saturday in May.
The boater is a fairly formal hat, equivalent in formality to the Homburg, and so is correctly worn either in its original setting with a blazer, or in the same situations as a Homburg, such as a smart lounge suit, or with black tie. John Jacob Astor IV was known for wearing such hats. The silent film comedian Harold Lloyd used the boater, along with horn-rimmed glasses, as his trademark outfit.
Tuberous Sclerosis Complex Global Awareness Day
On May 15, the Tuberous Sclerosis Alliance (TS Alliance) will join tuberous sclerosis complex (TSC) organizations around the world to observe the third annual TSC Global Awareness Day. On this day, thousands of individuals and families affected by TSC will join together to increase public awareness of the rare disease and share their stories of hope for the future.
This year's TSC Global Awareness Day will feature a social media campaign called a "World of Thanks," which will offer people with TSC the opportunity to honor those who have made a positive difference in their lives by posting pictures and stories on a dedicated website at www.tscglobalday.org.
TSC is a genetic disorder that causes tumors to form in vital organs, primarily in the brain, eyes, heart, kidneys, skin and lungs. It is also the leading genetic cause of both autism and epilepsy. TSC is as common as Lou Gehrig's disease or cystic fibrosis but is virtually unknown by the general population.
"One million people around the world are estimated to have TSC, with 50,000 or more right here in the United States," explained Kari Luther Rosbeck, President & CEO of the TS Alliance. "Currently, there is no cure for TSC but ongoing research continues to be promising, not only for this disorder, but also for those suffering from autism, epilepsy and even cancer, because of TSC's relation to the same genetic pathway."
"At least two children born each day in the United States will have TSC," Rosbeck continued. "However, many cases go undiagnosed due to obscurity of the disease, so events such as TSC Global Awareness Day are critically important to educate people about TSC as well as the importance of TSC research and how it relates to other more common diseases throughout the world."
TSC Global Awareness Day is sponsored internationally by Tuberous Sclerosis Complex International (TSCi), a worldwide consortium of TSC organizations of which the TS Alliance is a member. Formed in 1974, the TS Alliance is dedicated to finding a cure for TSC, while improving the lives of those affected through the stimulation and sponsorship of research; development of programs, support services and resource information; and the development and implementation of public and professional education programs designed to heighten awareness of TSC.