International Day Against Homophobia, Biphobia and Transphobia
The International Day Against Homophobia, Transphobia and Biphobia is observed on May 17 and aims to coordinate international events that raise awareness of LGBT rights violations and stimulate interest in LGBT rights work worldwide. In the 9th edition, in 2013, commemorations took place in almost 120 countries, in all world regions.
The founders of the International Day Against Homophobia, as it was originally known, established the IDAHO Committee to coordinate grass-roots actions in different countries, to promote the day and to lobby for official recognition on May 17. That date was chosen to commemorate the decision to remove homosexuality from the International Classification of Diseases of the World Health Organization (WHO) in 1990.
The day was conceived in 2004. A year-long campaign culminated in the first International Day Against Homophobia on May 17, 2005. 24,000 individuals as well as organizations such as the International Lesbian and Gay Association (ILGA), the International Gay and Lesbian Human Rights Commission (IGLHRC), the World Congress of LGBT Jews, and the Coalition of African Lesbians signed an appeal to support the "IDAHO initiative". Activities for the day took place in many countries, including the first LGBT events ever to take place in the Congo, China, and Bulgaria.

In 2009, transphobia was added to the name of the campaign, and activities that year focused primarily on transphobia (violence and discrimination against transgender people). A new petition was launched in cooperation with LGBT organizations in 2009, and it was supported by more than 300 NGOs from 75 countries, as well as three Nobel Prize winners (Elfriede Jelinek, Françoise Barré-Sinoussi, and Luc Montagnier). On the eve of May 17, 2009, France became the first country in the world to officially remove transgender issues from its list of mental illnesses.

Frenchman Louis-Georges Tin was founder of the day, and acted as its Committee Chairperson until his resignation in September 2013. He was succeeded by internationally renowned Venezuelan trans rights activist, lawyer and law professor Tamara Adrian.

Louis-Georges Tin and two other Committee members started a hunger-strike on June 2012 to urge the French president Hollande to introduce a UN resolution decriminalizing homosexuality.

In France, same-sex marriage has been legal since 18 May 2013; a decision announced on May 17.

Biphobia was added to the name of the campaign in 2015.
National Cherry Cobbler Day
Today is National Cherry Cobbler Day! Cherry cobbler is a baked dessert made with a rich fruit filling and a biscuit dough crust. In the 19th century, pioneers in the American West were forced to adapt many recipes due to a lack of basic ingredients. The traditional pie evolved into the cobbler, which was often served as the main dish of the meal!
No one knows how cobblers got their name, but there are several theories. One source suggests that the word "cobbler" evolved from "cobeler," which was a specific type of wooden bowl used in cooking. Other culinary historians believe the name may have been inspired by the dessert's resemblance to a cobblestone.
To celebrate National Cherry Cobbler Day, bake your own delicious cobbler and serve it as the main course for dinner tonight!
National Mushroom Hunting Day
May 17 shines the spotlight on a springtime treasure hunt that, if you're lucky, yields a tasty treat to eat and possibly a pretty penny in your pocketbook! Whether you are a mushroom lover, a chef in a high-end restaurant or fan of the great outdoors, it's National Mushroom Hunting Day, an annual holiday created by freelance writer and mushroom lover, Jace Shoemaker-Galloway.
Each year, throngs of die-hard hunters head out to undisclosed locations in the forests, woods, orchards and/or fields armed with containers to capture the elusive and delicious prey - the wild mushroom. From morels, porcini and black trumpets to matsutake and chanterelles, foraging for mushrooms has become an annual tradition for many. For some, it can be a lucrative business - some folks even do it on a professional basis.
Mushroom hunting, mushrooming, mushroom picking, mushroom foraging, and similar terms describe the activity of gathering mushrooms in the wild, typically for eating. This is popular in most of Europe, including the Nordic, Baltic, and Slavic countries and the Mediterranean Basin, as well as in Australia, Japan, Korea, Canada, the Indian subcontinent, and the northwestern, northeastern, Midwestern and Appalachian United States.
National Pack Rat Day
Thursday, May 17, is National Pack Rat Day.
Rather than helping pack rats with tips on cleaning up, this day is meant to encourage others to be pack rats themselves! All for good fun, of course. And just for today…I hope.
What are pack rats? It's just a cute nickname for 'hoarders' – people unable to throw anything away, accumulating and supplying an excessive amount of unnecessary items. It is classified as an obsessive compulsive disorder.
Collecting might be fun, but when these objects begin to take over the house it can be a major problem. There's also a difference between being a pack rack and just being messy. As featured in the television shows Hoarders and Buried Alive, hoarding can get out of control, very fast.
Just for today though, let's put ourselves in their shoes by following these Do's and Don'ts from HolidayInsights:
Don't clean your room, basement, garage or any other area today.
Don't discard anything today...It may be valuable.
Don't even empty the trash today. You might have accidentally thrown out something useful.
Do keep an eye out for useful stuff being discarded by others.
Do go to garage and rummage sales. They can be pack rat gold mines.
Do look around your belongings and be thankful for what you have.
Do spend time thinking of uses for your things. Justification for saving is satisfying.
Hoarding affects up to 2 million people in the United States.
National Walnut Day
May 17th recognizes a "nutty" holiday. Each year on this day, it is National Walnut Day.
Rounded, single-seeded stone fruits of the walnut tree, walnuts are a high density source of nutrients, particularly proteins and essential fatty acids. Like other tree nuts, walnuts must be processed and stored properly.
Grown for their seeds, the Persain or English Walnut and the Black Walnut are the two most common major species of walnuts.
English walnut, especially in Great Britain, common walnut, or especially in the US, California walnut, is an Old World walnut tree species native to the region stretching from the Balkans eastward to the Himalayas and southwest China. The largest forests are in Kyrgyzstan, where trees occur in extensive, nearly pure walnut forests at 1,000–2,000 m altitude (Hemery 1998)—notably at Arslanbob in Jalal-Abad Province.
Black walnut (Juglans nigra), also called eastern black walnut and American walnut, is one of the scarcest and most coveted native hardwoods. Small natural groves frequently found in mixed forests on moist alluvial soils have been heavily logged. The fine straight-grained wood made prize pieces of solid furniture and gunstocks. As the supply diminishes, the remaining quality black walnut is used primarily for veneer. The distinctive tasting nuts are in demand for baked goods and ice cream, but people must be quick to harvest them before the squirrels. The shells are ground for use in many products.
The husk of the walnut, which is peeled away from the shell at harvest, contain juice which will readily stain anything it comes in contact with. The husk juice has been used as a cloth dye.
The United States is the world's largest exporter of walnuts.
Ninety nine percent of the nation's commercial English walnuts are produced in the Sacramento and San Joaquin valleys of California.
World Baking Day
This season, the 17th of May is undoubtedly the more delicious day of the season.
"Why?" we listen to you ask - simply because it's World Baking Day once again! This kind of year, we would like one to bake for somebody you worry about. We would like someone to PLEDGE to bake. World Baking Day occurs Sunday the 17th May, to keep well-known in over 20 nations across six continents - creating 2015 the greatest event still ! So participate, promise to bake for somebody you value!
This World Baking Day, we would like to obtain people worldwide baking. Regardless of whether you bake for your buddies, family, beloved or co-workers, we want you to ultimately celebrate your own most impressive relationships with the present of cake.
How will you celebrate baking without the use of the oven, you might ask? I pledge you, you'll be stunned.
Chia Caramel Pecan Pie This mouthwatering concoction by This Rawsome Vegan Own life is a go across between a Canadian holiday break staple, butter tarts, as well as American Thanksgiving favorite, pecan pie. You'd never find out the crust is butter free!
Raw Vegan Oreos An excellent twist on a childhood day's favorite by Bake and also Destroy, stuffed with healthy elements like coconut oil and also cashews, these types of cookies could make you feel like a youngster again. Carry it to the subsequent level as well as enjoy with a chilly class of almond dairy!
Avocado Lime Cheesecake Each and every New Yorker I am aware loves their cheesecake, as well as every Health Coach I do know loves avocado. Sweetly Raw can make the ideal combo of smooth, fairly sweet, and citrus for a flavorful bite size treat.
Extravagant conquering a dessert you have never baked before? Nicely here's your own chance! To enjoy World Baking Day on Sunday 17th May, Stork has got a voids filled with treats to hand out to one lucky Like Mam Used to Bake audience. The hamper is jam full of home baking stuff such as edible arrangements, cupcake wrappers and cooking tins to allow you to up your game and also 'Bake Brave' for World Baking Day!
World Baking Day is a worldwide event and almost everyone is asked to participate in the entertaining, from newbie to master baker, and from foods blogger to food superstar. Regardless of what your degree of skill, you might be invited to step away from your own time-frame and bake something wonderful.
In honor of World Baking Day, round up with almost all delicious tasty recipes. Take out your favorite apron as well as your rolling pins, and work. There is certainly never already been a better date to make a batch of pastries!
World Hypertension Day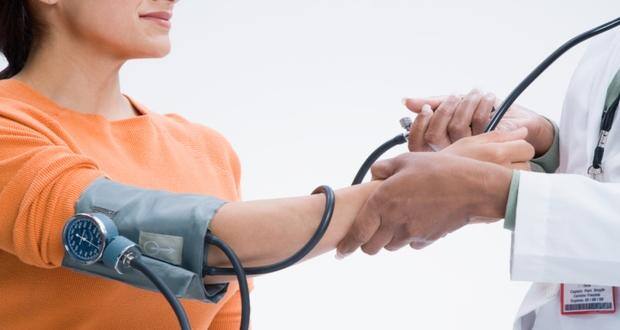 World Hypertension Day is a day designated and initiated by The World Hypertension League (WHL), which is itself an umbrella to organizations of 85 national hypertension societies and leagues. The day was initiated to increase the awareness of hypertension. This was especially important because of the lack of appropriate knowledge among hypertensive patients. The WHL launched its first WHD on May 14, 2005. Since 2006, the WHL has been dedicating May 17 of every year as WHD.
In 2005, as the inaugural effort, the theme was simply 'Awareness of high blood pressure'. The 2006 theme was 'Treat to goal', with a focus on keeping blood pressure under control. The recommended blood pressures are less than 140/90 mmHg for the general population and for the hypertensive population without any other complications, and less than 130/80 mmHg for those with diabetes mellitus or chronic kidney disease. These are the cut-off values recommended by international and Canadian guidelines. The 2007 WHD theme was 'Healthy diet, healthy blood pressure'. Through such specific themes, the WHL intends to raise awareness not only of hypertension, but also of factors contributing to an increase in the incidence of hypertension and on ways to prevent it. In an effort to empower the public, the theme for 2008 was 'Measure your blood pressure…at home'. Recent reports confirm the ease, accuracy and safety of blood pressure measurements using home monitors.
World Telecommunication and Information Society Day
World Information Society Day is celebrated each year on 17 May to remind the world of the vision of the World Summit on the Information Society to build "a people-centered, inclusive and development-oriented information society" based on fundamental human rights.
World Information Society Day promotes people's awareness of the power of information and communication to build societies in which they can create, access, use and share information and knowledge to achieve their full potential. Organizations such as UNESCO actively take part in the day by inviting people to engage in various activities to promote campaigns centered on this event.
The annual observance of World Telecommunication Day, which marks the founding of the International Telecommunication Union (ITU) on May 17, 1865, drew attention to the work of ITU and the challenges of global communication. In March 2006, the United Nations General Assembly proclaimed May 17 as World Information Society Day to recognize the efforts made to advance communication and ITU's role in helping people connect around the world. The UN's first World Information Society Day took place on Wednesday, 17 May 2006.
Prior to World Information Society Day, World Telecommunication Day, which was first held in 1969, was celebrated on May 17 by people and organizations such as ITU. Many now refer to this day as World Telecommunication and Information Society Day, taking into account the UN's observance of World Information Society Day. The purpose of this observance is to help raise awareness of the possibilities that the internet and other information and communication technologies could bring to societies and economies, as well as of ways to bridge the digital divide.
UNESCO has not allocated a specific symbol for the day, although it uses images of modern information and communication technologies to portray the importance of the day.