American Red Cross Founder's Day
In Washington, D.C., humanitarians Clara Barton and Adolphus Solomons found the American National Red Cross, an organization established to provide humanitarian aid to victims of wars and natural disasters in congruence with the International Red Cross.
Barton, born in Massachusetts in 1821, worked with the sick and wounded during the American Civil War and became known as the "Angel of the Battlefield" for her tireless dedication. In 1865, President Abraham Lincoln commissioned her to search for lost prisoners of war, and with the extensive records she had compiled during the war she succeeded in identifying thousands of the Union dead at the Andersonville prisoner-of-war camp.
She was in Europe in 1870 when the Franco-Prussian War broke out, and she went behind the German lines to work for the International Red Cross. In 1873, she returned to the United States, and four years later she organized an American branch of the International Red Cross. The American Red Cross received its first U.S. federal charter in 1900. Barton headed the organization into her 80s and died in 1912.
I Need a Patch for That Day
Some holidays are set up with the express purpose of ensuring that something we often take for granted or miss entirely receives the honour that it deserves.
I Need A Patch For That Day is a good example of that. Quite simply, it is a day in which we sit back and celebrate the humble patch in all its forms. You may be wondering what sort of patch is referred to, and the answer is that it is every single type of patch that you can imagine: from patches in clothes to nicotine patches, from software patches to patchwork quilts.
Do we really need a day to celebrate patches? Well, think about it. Every single day we take many little things for granted, even though we would often struggle without them. Think of I Need A Patch For That Day as an idea that helps us to appreciate those little things in life.
National Apéritif Day
Aperitifs have traditionally been an elegant way to begin an evening; a way to open up and stimulate the palate before dinner. From the Latin aperire ("to open"), the alcoholic drink has long been a stylish way to prime the taste buds.
Maison Lillet, the celebrated vintner in Bordeaux, is taking a bold step to bring awareness to an often under-the-radar libation - the Aperitif - by declaring the third Thursday as National Aperitif Day. Inspired by the enthusiasm surrounding their first new product in 50 years, Lillet Rose, Maison Lillet hopes to raise awareness surrounding all of the things that help to whet the appetite.
On that day, Maison Lillet is calling on all aperitif aficionados as well as newcomers to the custom around the country to celebrate the spirit of L'Apero, the French traditional aperitif hour and share a glass of Lillet with friends. Celebrants are invited to follow the day's festivities by following Lillet on Twitter at: @LadyLillet, tweeting their own aperitif occasion with the hashtag: #Lillet #AperitifDay and posting photos and anecdotes to Lillet's Facebook page: facebook.com/Lillet.
"We're excited to bring a renewed focus to an extremely elegant, time-honored tradition," said Lillet Brand Ambassador, Amanda Boccato. "As the 21st Century unfolds, we strive to keep the best of the past, while moving seamlessly into the future. That's why we've made this declaration in conjunction with the launch of our newest offering, the tradition-bound but quite modern: Rose from Lillet. Beginning a meal with a small bite and delicious 'before dinner' drink is a wonderful custom that deserves attention. We hope it continues for generations to come."
Aperitif is a French word, from the Latin verb aperire, meaning "to open." It is mainly used to describe liquid refreshment, but also can refer to food and snacks, such as amuse-bouche, crackers, pate or cheese, that open up the palate and create an appetite.
The concept of drinking a small amount of alcohol to fuel hunger dates back to ancient Egypt, but the first recorded aperitif - known in Italian as the aperitivo - appeared in 1786, when Antonio Benedetto Carpano invented vermouth in Turin, Italy.
The modern French aperitif was created in 1846 by chemist Joseph Dubonnet as a quinine 'delivery system' to help people ingest the malaria-fighting medicine. The practical drink soon caught fashion and the aperitif became a widespread ritual across Europe in the late 19th Century. The custom eventually spread to North and Central America as immigrants introduced the practice in their new home.
More recently, the aperitif saw resurgence in popularity in the 1970's as the pre-meal ritual morphed into the ubiquitous "Happy Hour." Today, television chefs and authors such as Ina Garten, Emeril Lagasse and Giada De Laurentis have focused on the 'appetite opener,' creating a Mango Champagne Aperitif, a Lillet Spritzer (made with Champagne), and a Sgroppino (Italian Cocktail) made with Prosecco respectively. The tradition of creating an appetite with a well-crafted spirit or drink is alive and flourishing. But, of course, the quintessential aperitif is Lillet served on ice with a slice of orange.
On May 21th, choose Lillet Blanc, Rouge or Rose as your aperitif of choice. Crafted from the best Bordeaux grapes and fine orange liqueur, Lillet is a light and refreshing cocktail that conveys a moment of conviviality and sophistication. The hint of quinine and low alcohol content in each blend not only gives each a slightly bitter taste, but also whets the appetite without cloying the palate. Lillet adds a bit of elegance to any gathering of family and friends and is best suited for when day turns into evening and evening into night. A votre sante and bon appetit!
Lillet is the classic aperitif from Bordeaux and a staple of sidewalk cafes and early evening cocktail parties across France. First created in 1872, Lillet is a blend of wine and citrus liqueurs, carefully crafted and aged in oak to impart a soft and rich character. Currently available in three varieties, Lillet Blanc, Lillet Rouge, and Lillet Rose, Lillet is considered the ultimate summer aperitif. Lillet Blanc has a golden color and a floral nose with hints of honey, candied orange, lime, and fresh mint, while Lillet Rouge has a ruby color, a raspberry nose and contains hints of blackberry, cherry vanilla, cinnamon, cardamom, and ginger. Lillet Rose has a subtle pink color, a lush fruity nose with tastes of ripe summer berries, wildflowers, melon and stone fruit, as well as traditional sweet and citrus notes. All three expressions have an ABV of 17% and an RRP of $19.99. Lillet is distributed in the United States by William Grant & Sons.
National Memo Day
Note to self – May 21 is National Memo Day! While the origins of this annual holiday are unknown, today is all about those handy dandy memos, those useful notes that bring attention to and solve various problems, issues and concerns and serve as important reminders.
From important dates, addresses and telephone numbers to directions, grocery lists and to-do lists, memos can be written on just about anything. From sticky post-it notes and pieces of scrap paper, to napkins and formal memorandum notes, memos are must-haves in today's busy society.
Make a note - when in doubt, write it out!
All About Memos
Check out these Free Memo Templates for various memorandum designs.
Learn How to Write a Memo.
Add a virtual Post-it Note to your computer desktop with this 30-day trial version of Post-it Digital Notes.
Make your own Post-it Notes with this Custom Post-it Notes Generator.
National Strawberries and Cream Day
Today is National Strawberries and Cream Day! The simple combination of fresh sliced strawberries and homemade whipped cream has been a popular dish for centuries. In fact, in medieval England it was customary for newlyweds to enjoy strawberries and soured cream for their wedding breakfast.
The strawberry is the first fruit to ripen every spring and each refreshing bite contains high levels of Vitamin C, fiber, folic acid, and potassium. If you're feeling experimental, there are many interesting variations on the classic strawberries and cream recipe. Try flavoring your whipped cream with amaretto liqueur or substituting a combination of fat-free sour cream and brown sugar instead. For a more elaborate dessert, put together a trifle with alternating layers of fruit, cream, and a sweet pastry such as ladyfinger cookies. For more ideas, check out these
recipes for stuffed strawberries
.
To celebrate National Strawberries and Cream Day, head to a local farm and pick your own fresh strawberries as a fun spring activity for the whole family. Then enjoy the fruits of your labor with a delicious snack of strawberries and cream at home!
National Waitstaff Day
National Waitstaff Day is celebrated on May 21st of each year. Waiting staff, wait staff, or waitstaff are those who work at a restaurant or a bar attending customers — supplying them with food and drink as requested. Traditionally, a male waiting tables is called a "waiter" and a female a "waitress" with the gender-neutral version being a "server". Other gender-neutral versions include using "waiter" indiscriminately for males and females, "waitperson", or the little-used Americanism "waitron", which was coined in the 1980s.
Waiting on tables is (along with nursing and teaching) part of the service sector, and among the most common occupations in the United States. The Bureau of Labor Statistics estimates that, as of May 2008, there were over 2.2 million persons employed as servers in the U.S.
Many businesses choose for the people waiting to all wear a uniform, a tradition that has been around in the waiting industry for centuries.
In recent times there has been a trend towards automation in the service of food and drink waiting, with the advent of technologies such as robotics to take on the waiting roles that once required human staff.
Rapture Party Day
While Christian media tycoon Harold Camping is prophesying worldwide devastation and the bodily lifting into Heaven of True Believers for May 21, 2011, the group American Atheists is prophesying something quite different: a good time. Here's the blurb from the biggest party AA is sponsoring; the two day (May 21-22) West Coast Rapture Ram in Oakland, CA:
We'll be there organized and ready to pick up the clutter left behind when the Christian Rapture begins that Saturday, as promised by "God" Himself at www.wecanknow.com. Since God has chosen to reveal this vital fact to his prophet in Oakland, we thought Oakland would provide the best venue fo an intimate view of the event.
Among the speakers will be Brian Dalton (Mr. Deity), Matt Dillahunty (host of "Non-Prophets Radio" and "The Atheist Experience), Greta Christina (Alternet blogger), Troy Conrad (Comedy Jesus), David Eller (author of "Natural Atheism") and bloggers Rebecca Watson (Skepchick) and Jen McCreight (Blag Hag). American Atheists says the event will feature two "days of community building, activism, networking and fun!"
AA is sponsoring "rapture parties" in three other locations as well: WICHITA, KS (AA National Communications Director Blair Scott will be speaking at Wichita's Rapture Event. Also attending will be Darrel Ray, David Fitzgerald, Sam Singleton, JT Eberhard and Richard Carrier); HOUSTON, TX (American Atheists VP Kathleen Johnson and Texas Freethought Convention President Paul Mitchell will appear at a Rapture Party in Houston TX. Entry is FREE); and FORT LAUDERDALE, FL (Celebrate the Rapture Lie at the Tiki Bar at the Lauderdale Beachside Hotel, 4660 North Ocean Drive, Lauderdale-By-The-Sea, FL 33308 from 5pm to midnight on Saturday May 21st. Requested Donation of $5 includes rum punch. 50% of donations given to Nonbelievers Giving Aid. No reservations needed -- just show up and have fun!). More information on these AA events can be found at the American Atheist website.
American Atheists aren't the only folks holding "rapture parties." Online social media sites like Facebook have many entries for them. Typing "rapture party" into the Google search engine results in more than 6 million hits. Even narrowing the search by enclosing the words in parentheses still results in 21,000+ hits. Of course, not all the people writing about rapture parties are atheists and not all the hits refer specifically to Camping's May 21 apocalypse, but a party is a party.
Camping's followers and other believers in apocalyptic nightmares may say these people are denying God and embracing evil but life is worth celebrating and the denial of death cult fantasies is worth broadcasting aloud. One can feel sorry for these followers. One can also fear them... not their God or their vision, but them. Beliefs such as theirs have real-world consequences. For some of them the consequences will mainly be personal or affect their immediate families. Some have given up jobs, families, homes and savings because of their beliefs. Their skewed view of reality (and I'm not just speaking of Camping's followers here but others for whom faith trumps evidence) also affects the rest of us in the way they vote and act towards others. A few even work to bring their visions of Armeggedon to fruition like the Australian evangelical Denis Michael Rohan who, in 1969, tried to burn down the famous Al Aqsa mosque (which sits on the site in Jerusalem where Judaism's Third Temple must be built to fulfil an end-time prophecy).
A "rapture party" is a good way to have a good time and repudiate all kinds of faith-based irrationality.
World Anti Terrorism Day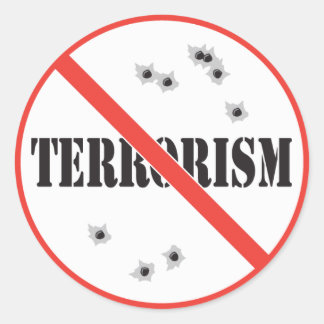 Terrorist activities have increased multi-fold over the last decade. A global initiative uniting all nations is required to combat terrorism. After the 9/11 terrorist attack on the U.S, terrorism has become the primary cause of concern for nations.
The concept of World Anti-Terrorism Day was initiated because thousands of youth are lured into the folds of terrorist camps and organizations each year. May 21 is observed as Anti-terrorism day every year.
The Purpose of observing World Anti-Terrorism Day is to:
Spread the message of global peace and non-violence. Deter vulnerable youth from following cultpractices and being misguided. Commemorate and honor the sacrifices made by thousands of soldierswho battled against terrorism. Pay homage to the victims who lost their lives in terrorist attacks. Device ways and hold awareness programs to protect the future generations from radical influence.
Important Features:
Features on World Anti-Terrorism Day are as follows:
Observing a few minutes of silence to express grief over the damage caused by terrorism world-wide. Pledging to oppose violence and promote peace. Organizing programs and campaigns to further the cause of combating terrorism.
The events and programs conducted on World Anti-Terrorism Day are initiated by:
The Union Home Ministry
State Governments
Union Territory Administrations.
The Pledge taken:
"We, the people of India, having abiding faith in our country's tradition of non-violence and tolerance, hereby solemnly affirm to oppose with our strength, all forms of terrorism and violence. We pledge to uphold and promote peace, social harmony, and understand among all fellow human beings and fight the forces of disruption threatening human lives and values."
Important Events of World Anti-Terrorism Day:
World Anti-Terrorism Day, 1997:
Congress raised protests against terrorism on the sixth death anniversary of Rajiv Gandhi. Congressmen marched to the Hutatma Chowk in Mumbai for the campaign. A national integrity oath was taken at Tilak Bhawan and Maharashtra Pradesh Congress Committee (MPCC) headquarters at Dadar. MPCC. Protesters wore black bands as a symbol of protest against terrorism.
World Anti-Terrorism Day, 2006:
Collector V. Chandrasekaran and officials took Anti-Terrorism Day pledge in Tuticorin. In Tirunelveli, Collector Atul Anand administered Anti-Terrorism Day pledge to the collector ate staff. The simple event was attended by all prominent political personalities.
World Anti-Terrorism Day, 2007:
Wreath laying event was organized at Rajiv Gandhi's statue all over India. Eminent political and local personalities attended the event. State Chief Minister administered pledge of Anti-Terrorism and Nonviolence to work for the communal and social harmony collectively. Devotional and patriotic songs were sung and pious rituals were conducted to honor the martyrs.
World Day for Cultural Diversity for Dialogue & Development
In 2001, UNESCO adopted the Universal Declaration on Cultural Diversity and in December 2002, the UN General Assembly, in its resolution 57/249, declared May 21 to be the World Day for Cultural Diversity for Dialogue and Development.
The day provides us with an opportunity to deepen our understanding of the values of cultural diversity and to learn to live together better.
On 5 May 2014, the UN General Assembly held a day-long debate on "Culture and sustainable development in the post 2015 development agenda." Speakers underscored through country level testimonies and global data how culture, in its manifold expressions ranging from cultural heritage to creative industries, from sustainable tourism to cultural infrastructure, drives and enables the social, environmental and economic pillars of sustainable development.
Do One Thing for Diversity and Inclusion
In 2011, a grassroots campaign 'Do One Thing For Diversity and Inclusion', celebrating the annual World Day for Cultural Diversity was launched by UNESCO and the UN Alliance of Civilizations.
By encouraging people and organizations from around the world to take concrete action to support diversity, the campaign aims:
To raise awareness worldwide about the importance of intercultural dialogue, diversity and inclusion.
To build a world community of individuals committed to support diversity with real and every day-life gestures.
To combat polarization and stereotypes to improve understanding and cooperation among people from different cultures.
The campaign works through a dedicated
Facebook
page, serving as a platform for people around the world to share their experiences through posts and videos.
Why does diversity matter?
Three-quarters of the world's major conflicts have a cultural dimension.
Bridging the gap between cultures is urgent and necessary for peace, stability and development.
Cultural diversity is a driving force of development, not only with respect to economic growth, but also as a means of leading a more fulfilling intellectual, emotional, moral and spiritual life. This is captured in the seven culture conventions, which provide a solid basis for the promotion of cultural diversity. Cultural diversity is thus an asset that is indispensable for poverty reduction and the achievement of sustainable development.
At the same time, acceptance and recognition of cultural diversity – in particular through innovative use of media and Information and Communications Technologies (ICTs) – are conducive to dialogue among civilizations and cultures, respect and mutual understanding.
Intercultural Dialogue
Equitable exchange and dialogue among civilizations, cultures and peoples, based on mutual understanding and respect and the equal dignity of all cultures is the essential prerequisite for constructing social cohesion, reconciliation among peoples and peace among nations.
This action is part of the global framework of an Alliance of Civilizations launched by the United Nations. More specifically, within the larger framework of intercultural dialogue, which also encompasses interreligious dialogue, special focus is placed on a series of good practices to encourage cultural pluralism at the local, regional and national level as well as regional and sub-regional initiatives aimed at discouraging all expressions of extremism and fanaticism and highlighting values and principles that bring people together.
Interreligious Dialogue
UNESCO's Interreligious Dialogue programme, an essential component of Intercultural Dialogue, aims to promote dialogue among different religions, spiritual and humanistic traditions in a world where conflicts are increasingly associated with religious belonging.
It stresses the reciprocal interactions and influences between, on the one hand, religions, spiritual and humanistic traditions, and on the other, the need to promote understanding between them in order to challenge ignorance and prejudices and foster mutual respect.
Learning the art of dialogue is both a personal and social process. Developing one's skills and capacity for dialogue implies a willingness to be open while retaining one's critical judgment. Dialogue concerns us all: from decision-makers and leaders to individuals within each community. Alongside relevant international conferences to raise awareness, UNESCO strives to promote grass-root activities, particularly in sensitive geo-strategical areas that reach target-populations such as women, youth and marginalized populations.
Culture and Development
Placing culture at the heart of development policy constitutes an essential investment in the world's future and a pre-condition to successful globalization processes that take into account the principles of cultural diversity.
Development is inseparable from culture. In this regard, the major challenge is to convince political decision-makers and local, national and international social actors to integrating the principles of cultural diversity and the values of cultural pluralism into all public policies, mechanisms and practices, particularly through public/private partnerships.
The aim is, on the one hand, to incorporate culture into all development policies, be they related to education, science, communication, health, environment or cultural tourism and, on the other hand, to support the development of the cultural sector through creative industries. By contributing in this way to poverty alleviation, culture offers important benefits in terms of social cohesion.