Brother's Day
Brother's Day celebrates the bond between brothers – an amazing gift and should be cherished. Take this day to make contact with your brother and tell him how much he means to you. Ideas for celebrating Brother's Day include taking one's brother out for a meal or discussing cherished family memories together. Brother's Day is different from Brother and Sister Day, which is celebrated on March 29. This day was created to celebrate the bond between male and female siblings. Siblings can also use this day to strengthen their bond. The holidays are meant to be non-commercial.
Brother's Day should not be confused with Wright Brothers Day, which is observed in the USA in December to celebrate the iconic brothers who worked together to create the first heavier than air flying machine. This example of successful brotherhood shows just how amazing the brotherly connection can be.
International Tiara Day
International Tiara Day is celebrated on May 24th each year, appropriately on the birthday of Queen Victoria. Since so many girls and women admire tiaras, but there are very few events to which one can appropriately wear one, International Tiara Day was created. It is a day when everyone who wishes can wear a tiara for a day and feel like royalty. After all YOU are special!
Please join us May 24th by wearing a tiara, get your friends to participate, and spread the word!
International Tiara Day was first celebrated May 24th, 2005 as a one-time event in conjunction with Barbara Bellissimo's Seasons of Success. In 2008, Lynanne White and some of her employees at American Rose Bridal in Poulsbo, Washington decided that every woman should be able to wear a tiara, not just brides. International Tiara Day was re-born with Barbara's blessing.
Lynanne decided to keep the date as May 24th, when she found out it was appropriately the same day as Queen Victoria's birthday.
Every woman is special and deserves to be treated that way, so on May 24th put your tiara on (physical or metaphorical) and be the Queen you are!
National Escargot Day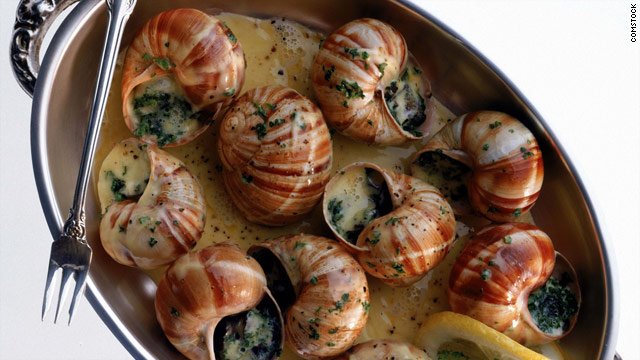 Can you imagine there is a day to celebrate eating Escargots? Yes, May 24th is celebrated as National Escargot Day. Escargots are snails that are considered delicacy be many. However, few just run away from the very idea of eating snails.

Snail shells have been found in archaeological excavations, indicating snails have been eaten since prehistoric times. A number of archaeological sites around the Mediterranean have been excavated yielding physical evidence of culinary use of several species of snails used as escargot. The Romans, in particular, are known to have considered escargot an elite food, as noted in the writings of Pliny. The edible species Otala lactea has been recovered from Volubilis in present-day Morocco. This archaeological recovery is from an era of Roman Empire occupation of this provincial capital, which site was known to embody a very highly developed ancient civilization since its days as a Phoenician and Carthaginian colony. Recently, African land snails have been known to be edible.
The best way to celebrate National Escargot Day is to eat different delicacies made out of escargots. You can go to a restaurant which serves Escargots and have a plate full of it. If you are good in cooking you cook some dishes using Escargot as an ingredient or you can eat it just like that by roasting it. In France, Escargots are considered a delicacy. Escargots are a tasty appetizer and are full of protein. You can invite your friends and family members to enjoy and celebrate national Escargot day over some fine escargot appetizers.