Cartoonists Day
On Sunday, May 5, 1895, readers of the New York World discovered something new and different in their morning papers. Printed in full color was a drawing by artist Richard Outcault, depicting the antics of a rowdy group of street urchins. Prominent among them was a big-eared, barefoot little boy wearing a grimy nightshirt and a mischievous grin.
This was the first color installment of the cartoon feature Down Hogan's Alley, and the lad was named Mickey Dugan, though he soon became known to the public as the Yellow Kid. He was soon to be the first commercially successful cartoon icon.
In 1990, May 5 was proclaimed Cartoonists Day by the National Cartoonists Society, and May 3-9 was designated Cartoon Appreciation Week.
Here are some ways you can celebrate...
Read the comics pages every day!
Rent an animated movie!
Send an e-mail message to the cartoonist that draws your favorite comic strip! (Most newspaper strips have the creator's e-mail address written along one of the panel borders.)
Write a letter to your local newspaper, telling them which comic strips you enjoy most, and why!
Visit a comic book shop and try something new!
Send a cartoon greeting card to a friend!
Buy a paperback collection of a comic strip you enjoy… or one you never read before!
Visit the public library and read about the history of comics and cartoons!
Try drawing your own comic strip or cartoon!
Recapture your youthful sense of wonder... read the comics with a child!
Take a cartoonist to lunch!
Childhood Depression Awareness Day
May 4 also known as Green Ribbon Day. Annually, the Tuesday of the first full week in May.
Mental health problems are real, common and treatable— Depression is never a "normal" part of life, no matter what your age, gender or health situation. May 3rd is Childhood Depression Awareness Day. It was established in 1997 to educate Americans that depression and other mental health problems in young people are real, common and treatable. Although one in five children has a diagnosable mental health problem, nearly two-thirds of them get little or no help.
When left untreated, children's mental health disorders can lead to problems at home, trouble in school and in the community, substance abuse and even suicide. It is easy for parents to identify a child's physical needs—nutritious and balanced meals; adequate shelter and clothing; sufficient rest and physical activity; immunizations; and a healthy living environment. However, a child's mental and emotional needs may not be as obvious. Good mental health allows children to think clearly, develop socially, learn new skills, build self-esteem and develop a positive mental outlook.
Although we often think of clinical depression as being an adult illness, it can affect young children as well. Unfortunately, children may not have the maturity to understand what is happening to them so don't ask for help. Because of this, it is up to us as adults to educate ourselves about childhood depression so that we can spot its signs and help them.
A myth exists which says that childhood is always a happy, carefree time in our lives. The truth is, depression is a biologically-based illness and children can fall prey to it just like adults. We might expect that children experiencing extreme stress due to events such as divorce or abuse might be at risk, but even children who seem to have a "perfect" life can suffer from depression. Children with an inherited tendency towards depression have a low tolerance for stress. What might seem inconsequential to an adult could easily trigger depression in these children.
Cinco de Mayo
Cinco de Mayo (Spanish for "fifth of May") is a celebration held on May 5. It is celebrated in the United States and in Mexico, primarily in the state of Puebla, where the holiday is called El Día de la Batalla de Puebla (English: The Day of the Battle of Puebla).
It originated with Mexican-American communities in the American West as a way to commemorate the cause of freedom and democracy during the first years of the American Civil War, and today the date is observed in the United States as a celebration of Mexican heritage and pride. In the state of Puebla, the date is observed to commemorate the Mexican army's unlikely victory over French forces at the Battle of Puebla on May 5, 1862, under the leadership of General Ignacio Zaragoza Seguín. Cinco de Mayo is not Mexico's Independence Day—the most important national patriotic holiday in Mexico—which is celebrated on September 16.
The American Cinco de Mayo celebration originated in the Mexican-American communities of the American West, Southwest, and Northwest in the 1860's. Mexicans and Latinos living in California during the American Civil War are credited with being the first to celebrate Cinco de Mayo in the United States. It grew in popularity and evolved into a celebration of Mexican culture and heritage, first in areas with large Mexican-American populations, like Los Angeles, Chicago, and Houston. Eventually it expanded across the United States. On June 7, 2005, the U.S. Congress issued a Concurrent Resolution calling on the President of the United States to issue a proclamation calling upon the people of the United States to observe Cinco de Mayo with appropriate ceremonies and activities.
According to a paper published by the UCLA Center for the Study of Latino Health and Culture about the origin of the observance of Cinco de Mayo in the United States, the modern American focus on that day first started in California in the 1860's in response to the resistance to French rule in Mexico. "Far up in the gold country town of Columbia (now Columbia State Park) Mexican miners were so overjoyed at the news that they spontaneously fired off rifles shots and fireworks, sang patriotic songs and made impromptu speeches." A 2007 UCLA Newsroom article notes that "The holiday, which has been celebrated in California continuously since 1863, is virtually ignored in Mexico." TIME magazine reports that "Cinco de Mayo started to come into vogue in 1940's America during the rise of the Chicano movement." The holiday crossed over from California into the rest of the United States in the 1950's and 1960's but didn't gain popularity until the 1980's when marketers, especially beer companies, capitalized on the celebratory nature of the day and began to promote it.
In a 1998 study in the Journal of American Culture it was reported that there were more than 120 official U.S. celebrations of Cinco de Mayo, and they could be found in 21 different states. An update in 2006, found that the number of official Cinco de Mayo events was 150 or more, according to José Alamillo, professor of ethnic studies at Washington State University in Pullman, who has studied the cultural impact of Cinco de Mayo north of the border.
In the United States Cinco de Mayo has taken on a significance beyond that in Mexico. To celebrate, many display Cinco de Mayo banners while school districts hold special events to educate pupils about its historical significance. Special events and celebrations highlight Mexican culture, especially in its music and regional dancing. Examples include baile folklórico and mariachi demonstrations held annually at the Plaza del Pueblo de Los Angeles, near Olvera Street. Commercial interests in the United States have capitalized on the celebration, advertising Mexican products and services, with an emphasis on beverages, foods, and music.
"Public memory of the Cinco de Mayo was socially, and deliberately, constructed during the American Civil War by Latinos responding to events and changes around them," says historian David E. Hayes-Bautista. "The Cinco de Mayo is not, in its origins, a Mexican holiday at all but rather an American one, created by Latinos in California in the middle of the 19th century." The key events were taking place in Mexico in response to a French invasion.
International day of the Midwife
International Day Of The Midwife takes place every 5 May. This is a time to recognise the important work of midwives around the world and show your support.
The day, which has been observed since 1991 is organised by the International Confederation of Midwives (ICM) to raise awareness of the important job midwives do and the care they provide in your community.
In 2013 midwives and supporters like us organised loads of different events worldwide. In Croatia events were held in public squares and parks to raise awareness and gather support.
In Nepal midwives organised an event with dignitaries from the Ministry of Health and Population. Papers were presented and open discussion took place with those taking part and the Government in relation to the education of midwives. And midwives in Indonesia arranged a march through the pedestrian area of Jakarta.
Around 340,000 women die each year due to maternal causes, while thousands more women suffer from disabilities and infections as a result. These could help to be prevented with more funding and awareness of the important job midwives do, and you can show your solidarity by taking part in the day.
The theme for 2014 has not been released yet, but to find out more, visit the International day of the Midwife website, or the Royal College of Midwives website, and get involved today.
National Chocolate Custard Day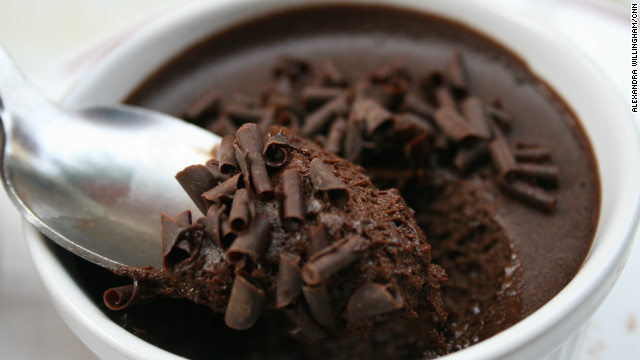 No matter where you enjoy your chocolate custard today, it will certainly be a delectable treat! Celebrate in style on National Chocolate Custard Day. National Chocolate Custard Day is celebrated each year on May 3rd.
Custard is a variety of culinary preparations based on a cooked mixture of milk or cream and egg yolk. Depending on how much egg or thickener is used, custard may vary in consistency from a thin pouring sauce (crème anglaise) to a thick pastry cream (crème pâtissière) used to fill éclairs. Most common custards are used asdesserts or dessert sauces and typically include sugar and vanilla. Custard bases may also be used for quichesand other savory foods. Sometimes flour, corn starch, or gelatin is added as in pastry cream or crème pâtissière.
Custard is usually cooked in a double boiler (bain-marie), or heated very gently in a saucepan on a stove, though custard can also be steamed, baked in the oven with or without a water bath, or even cooked in a pressure cooker. Custard preparation is a delicate operation, because a temperature increase of 3-6 °C (5–10 °F) leads to overcooking and curdling. Generally, a fully cooked custard should not exceed 80 °C (176 °F); it begins setting at 70 °C (158 °F). A water bath slows heat transfer and makes it easier to remove the custard from the oven before it curdles.
Mixtures of milk and eggs thickened by heat have long been part of French cuisine. Custards baked in pastry (custard tarts) were very popular in the Middle Ages, and are the origin of the English word 'custard': the French term 'croustade' originally referred to the crust of a tart, and is derived from the Italian word crostata, and ultimately the Latin crustāre.
Examples include Crustardes of flessh and Crustade, in The Forme of Cury. These recipes include solid ingredients such as meat, fish, and fruit bound by the custard. Stirred custards cooked in pots are also found under the names Creme Boylede and Creme boiled.
In modern times, the name 'custard' is sometimes applied to starch-thickened preparations like blancmange and Bird's Custard.
National Hoagie Day
National Hoagie Day is celebrated on May 5th of each year.
The term hoagie originated in the Philadelphia area. Domenic Vitiello, professor of Urban Studies at the University of Pennsylvania asserts that Italians working at the World War I era shipyard in Philadelphia, known as Hog Island where emergency shipping was produced for the war effort, introduced the sandwich, by putting various meats, cheeses, and lettuce between two slices of bread. This became known as the "Hog Island" sandwich; hence, the "hoagie".
The Philadelphia Almanac and Citizen's Manual offers a different explanation, that the sandwich was created by early twentieth century street vendors called "hokey-pokey men", who sold antipasto salad, along with meats and cookies. When Gilbert and Sullivan's operetta H.M.S. Pinafore opened in Philadelphia in 1879, bakeries produced a long loaf called the pinafore. Entrepreneurial "hokey-pokey men" sliced the loaf in half, stuffed it with antipasto salad, and sold the world's first "hoagie".
Another explanation is that the word "hoagie" arose in the late 19th-early 20th century, among the Italian community in South Philadelphia, when "on the hoke" was a slang used to describe a destitute person. Deli owners would give away scraps of cheeses and meats in an Italian bread-roll known as a "hokie", but the Italian immigrants pronounced it "hoagie".
Other less likely explanations involve "Hogan" (a nickname for Irish workers at the Hog Island shipyard), a reference to the pork or "hog" meat used in hoagies, "honky sandwich" (using a racial slur for white people seen eating them) or "hooky sandwich" (derived from "hookie" for truant kids seen eating them). Shortly after World War II, there were numerous varieties of the term in use throughout Philadelphia. By the 1940s, the spellings "hoagie" and, to a lesser extent, "hoagy" had come to dominate lesser user variations like "hoogie" and "hoggie". By 1955, restaurants throughout the area were using the term "hoagie", with many selling hoagies and subs or hoagies and pizza. Listing in Pittsburgh show hoagies arriving in 1961 and becoming widespread in that city by 1966.
Former Philadelphia mayor (and later Pennsylvania governor) Ed Rendell declared the hoagie the "Official Sandwich of Philadelphia". However, there are claims that the hoagie was actually a product of nearby Chester, Pennsylvania. DiCostanza's in Boothwyn, Pennsylvania claims that the mother of DiConstanza's owner originated the hoagie in 1925 in Chester. DiCostanza relates the story that a customer came into the family deli and through the series of the customers' requests and the deli's offerings, the hoagie was created.
A local Philadelphia variation on the hoagie is the zep made in Norristown, Pennsylvania. It is a variation on the traditional hoagie, with no lettuce and only one meat. It is made on a round roll, with provolone cheese covering meat, chunks of raw onion, and slabs of tomato. It is dressed with oregano, salt, pepper, olive oil, and hot pepper relish.
National Teacher Day
National Teacher Day is on Tuesday during Teacher Appreciation Week, which takes place in the first full week of May.
Students often show appreciation for their teachers with gifts or writing thank you cards. The National Education Association describes National Teacher Day as "a day for honoring teachers and recognizing the lasting contributions they make to our lives".
The NEA gives a history of National Teacher Day: The origins of Teacher Day are murky. Around 1944 Wisconsin teacher Ryan Krug began corresponding with political and education leaders about the need for a national day to honour teachers. Woodbridge wrote to Eleanor Roosevelt who in 1953 persuaded the 81st Congress to proclaim a National Teacher Day. NEA along with its Kansas and Indiana state affiliates and the Dodge City (Kan. ) local lobbied Congress to create a national day celebrating teachers. Congress declared March 7, 1980, as National Teacher Day for that year only. NEA and its affiliates continued to observe Teacher Day on the first Tuesday in March until 1985, when the National PTA established Teacher Appreciation Week as the first full week of May. The NEA Representative Assembly then voted to make the Tuesday of that week National Teacher Day.
Oyster Day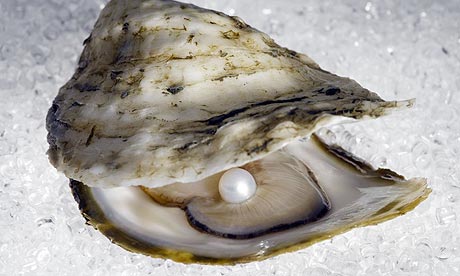 Oyster Day is a celebration of this most versatile mollusc. Oyster is the common name for a number of different groups of bivalve molluscs. Some species of oysters are commonly eaten, either cooked or raw, as a delicacy. While other types of oyster, such as pearl oysters, are not normally consumed by humans, they are harvested for their pearls.
The history of Oyster Day is unknown, but the history of human's relationship with oysters is very long, since Roman times there is evidence of people in the United Kingdom and France farming oysters. In the 19th century New York harbour was the largest producer of oysters in the world and provided nutritious food for thousands of people. Nowadays Oyster Day is most widely celebrated in America and the UK, with many festivals to celebrate this culinary delicacy. People celebrate by eating fresh oysters or buying oyster pearls for loved ones.
Pediatric Stroke Awareness Day
It's a myth that only older adults have strokes. While people over 65 are at higher risk of stroke, a person of any age can have a stroke, including teenagers, children, newborns and unborn babies. Although usually a condition in older adults, stroke affects approximately 26 out of every 100,000 newborns and nearly six out of every 100,000 children each year. This week the U.S. Senate unanimously approved a resolution by Robert Casey (D-Pa.) and Saxby Chambliss (R-Ga.) to designate May 5, 2007 National Childhood Stroke Awareness Day. The Senate resolution also commends The Children's Hospital of Philadelphia for its initiative in creating the nation's first program dedicated to
pediatric stroke patients.
Stroke is different in children and newborns than it is in adults. Children have hemorrhagic strokes as often as they have ischemic strokes, while adults are more likely to have ischemic strokes. Sixty percent of pediatric strokes occur in boys. Causes of stroke are also different in children than they are in adults.
Risk Factors
While high blood pressure, an irregular heartbeat (atrial fibrillation) and a hardening of the arteries (atherosclerosis) are common causes of adult strokes, they are rare in children. Common risk factors for stroke in children include:
Diseases of the arteries
Cardiac disorders
Infection
Acute or chronic head and neck disorders
Abnormal blood clotting
Sickle-cell disease
A recent study reported an increase over the past 13 years in traditional cardiovascular risk factors for stroke in people ages 15-34. The main risk factors that are increasing in the younger population are high blood pressure, diabetes, obesity, cholesterol-related disorders, tobacco use and alcohol abuse.
Symptoms
Because people do not think about newborns and children having strokes, they may not associate a child's symptoms with stroke and consequently, the child may not receive proper treatment. Another challenge with newborns is that they cannot communicate symptoms that are not readily visible. If the symptoms and warning signs used to identify stroke in adults are present in children and newborns, call 9-1-1. Some other symptoms that may indicate pediatric stroke are:
Seizures, especially in newborns
Worsening or sudden headaches
Sudden difficulty speaking, slurring of words or trouble understanding speech
Hemiparesis, or a weakness on one side of the body
Sudden loss of vision or abnormal eye movements
Sudden loss of balance or trouble walking
Treatment for pediatric stroke, as with adult stroke, depends on the specific cause. Some common treatments used with adults are not appropriate for young children and infants.
One of the best treatments for adults is tPA, administered within three hours of when symptoms begin. tPA, or tissue plasminogen activator, is a drug that dissolves blood clots and is a common and effective treatment in adults with ischemic strokes. With children under 15, use of tPA is controversial because of physiological differences between children and adults and is being studied further.
Antithrombotic therapy, which refers to medications used to prevent blood clots from forming or growing, is used in children but generally not infants. Surgery related to hemorrhagic stroke (and less commonly, ischemic stroke) is sometimes performed to relieve pressure on the brain.
Common treatments for pediatric stroke include:
Supportive care to maintain normal body temperature, proper hydration and normal blood sugar levels
Controlling high blood pressure
Detecting and treating seizures with EEG monitoring and anticonvulsant medication
Managing intracranial pressure
Each person experiences stroke differently, but typically, children experience the same effects as adults do. The most common effects are:
Hemiparesis, or weakness on one side of the body
Hemiplegia, or paralysis on one side of the body
One-sided neglect, or ignoring the weaker side
Aphasia, or difficulty with speech and language
Dysphagia, or trouble swallowing
Vision problems
Changes in mood
Cognitive changes, or problems with memory, judgment and problem solving
Behavior or personality changes
Other effects include:
Seizures
Epilepsy
Cerebral palsy
The left hemisphere of the brain controls the movement of the right side of the body, plus speech and language. A child who has a stroke on the left side of the brain may have trouble moving the right side of his body and may have difficulty reading or talking.
The right hemisphere of the brain controls the movement of the left side of the body, plus analytical and perceptual tasks, such as judging distance, size, speed or position. A child who has a stroke on the right side of the brain may have trouble moving the left side of his body and doing things such as buttoning a shirt or tying shoes.
Children usually recover better than adults do because their brains are still growing. However, children can experience permanent complications from stroke, such as seizures, weakness and vision problems.
Seizures are closely related to pediatric stroke and can become a continuing issue after a stroke. About 15 percent of seizures in newborns are secondary to stroke. In general, risk of recurrent pediatric stroke is low. However, children who have seizures often have a greater difficulty recovering.
Poem on Your Pillow Day
The first annual Poem on Your Pillow Day, will take place on May 5, 2015.
Poem on Your Pillow Day brings poetry home. Slip a quiet poem onto a friend's, a guest's, or a lover's pillow. Or share a poem with your child at bedtime. Sweet poetry dreams!
What You'll Need:
Someone's pillow
A pillow poem (we've got plenty of poems here at Tweetspeak, or you can download special poem printables to suit several pillow-poem types: The Romantic, The Good Friend, The Mischief Maker, The Poetic Parent, and The Weary Traveler. See below.)
It's simple to celebrate the day. Just slip a poem onto a friend's, guest's, child's, or lover's pillow. Consider reading the poem aloud once it's found. You can write your poem out or share one of the printable poems from the collection below.
Yes, pillow fights and jumping on the bed will be allowable for energetic types. Just try not to hurt the poems. We can't wait to celebrate this day with you and our co-sponsor Meadowbrook Press.
Totally Chipotle Day
Totally Chipotle Day is celebrated every May 5th in conjunction with Cinco de Mayo. Chipolatas are a type of smoked jalapeno pepper, with a distinct Mexican-Indian history, and one of the most poplar Mexican food flavors of the past decade. The unique smoking process used to create chipotles actually diminishes their spiciness so they burn a little less than a lot of other hot Mexican peppers. Totally Chipotle Day is an opportunity to celebrate this mouth-watering flavor, and eat as many chipotle-inspired foods as your belly will allow.
Damion and I adore Mexican food. We even had our rehearsal dinner at our favorite Mexican restaurant, Pancho Villa, the night before our wedding! Damion is especially partial to chips and queso, while I'm devout fajita-lover. We've been making an effort to eat at home and bring our lunches to work, but we've slipped up a few times lately and keep ending up at Baja Fresh during our lunch break, where we'll usually share a big burrito and fresh guacamole. Every time we cut back on eating out it's Mexican food that draws us back out into the restaurants, so we've been trying to cook a little more tex-mex at home when we have the ingredients on hand. Still, if we're going to break our "going-out" rule, I can live with it if it's for something tasty, and not just something sad like tofu or salad (no offense to all the vegetarians out there!).
Today we got an early start on our Totally Chipotle Day celebrations. We changed it up a little during our lunch break and frequented our local Chipotle restaurant, instead of the usual Baja Fresh. All of Chipotle's meats are made with chipotle chili adobo, and you can have them served in a bowl, or as a burrito or tacos. On the rare occasion that we go to Chipotle I usually get a bowl or burrito but I decided to try the tacos today. As I was eating I missed the rice you get in the other meals so I probably won't try the tacos again. But at least lunch accomplished its most important goal — I was stuffed by the time we had to go back to the office!
Not long after we got home we headed out for our second Mexican meal of the day, this time at Carlos O'Kelly's. The restaurant was running a few specials for Cinco de Mayo, and our parents joined us for dinner and margaritas.
Damion and I were still feeling a little heavy from lunch so we decided to share a yummy Chipotle Chicken Burrito. The restaurant was extremely busy and there was live music coming from the bar, so it was a nice change in atmosphere compared to our usual dinner on the couch — and it's always fun to go out with good company! And of course, once again, I am extremely full. I think it's time for a siesta!
World Asthma Day
World Asthma Day is organized by the Global Initiative for Asthma (GINA) in collaboration with health care groups and asthma educators to raise awareness about asthma and improve asthma care throughout the world
Each year GINA chooses a theme and organizes preparation and distribution of World Asthma Day materials and resources. World Asthma Day activities are organized in each country by health care professionals, educators, and members of the public who want to help reduce the burden of asthma.
The first World Asthma Day, in 1998, was celebrated in more than 35 countries in conjunction with the first World Asthma Meeting held in Barcelona, Spain. Participation has increased with each World Asthma Day held since then, and the day has become one of the world's most important asthma awareness and education events.
World Asthma Day 2015
World Asthma Day is an annual event organized by the Global Initiative for Asthma (GINA) to improve asthma awareness and care around the world. World Asthma Day 2015 will take place on Tuesday, May 5, 2015 and the theme will continue to be "You Can Control Your Asthma." GINA will also continue to use the sub-theme, "It's Time to Control Asthma." We encourage activity organizers around the world to complete the sentence, "It's Time to..." as relevant to their event and target audience.