Fintastic Friday: Giving Sharks A Voice
Today is billed as a day to work on "Conservation you can sink your teeth into"!
The people at Whale Times and the Shark Research Institute want you to know that sharks are far less man-eaters than they are victims of humans. Did you know that people kill around 100 million sharks every single year? That means more than 11,000 per hour! Many of these sharks are killed just for their fins!
These organizations want to stop finning—the practice of removing a shark's fin and returning the rest of the shark to the ocean, where it usually has a rather slow and painful death of suffocation (unless it is eaten by a predator). Some countries, such as the U.S., have banned finning, but the practice continues and is legal in most cases because it has not been banned worldwide.
One reason that finning continues is because shark fins can be worth a lot of money. Just one bowl of shark-fin soup can sell for as much as $150! And a single fin can be worth up to 20 THOUSAND dollars! Yi-i-ikes!
Why do people want shark fins so much that they would pay this kind of money? Shark fins are a traditional cure in some cultures, and a book called Sharks Don't Get Cancer became a best seller and convinced many people that shark fin can cure or maybe even prevent cancer. However, there is no scientific evidence that shark fin is effective at treating or preventing ANY illness. Also, the idea that sharks don't get cancer is just wrong! Sharks can be afflicted with 42 different sorts of cancers!
In some ecosystems, shark populations have dropped 75% to 90% because of finning.
Free Trade Day
Free Trade Day is celebrated on May 8th, the birth date of Friedrich Hayek, the Austrian economist who championed free trade.
Free Trade Day was started by Dr. Tom Stevens, the founder of the Objectivist Party. It was created so people can be made more aware of the importance of free trade to an efficient economy, wealth creation and a better standard of living.
Economics is a complex social science and its central themes– supply, demand, taxation – are discussed and disputed by commentators with allegiances to many different theoretical perspectives. Free Trade Day is one such perspective in modern economic debate. Advocates of the Free Trade movement argue in favour of an international trading environment that operates without taxes or trade barriers. In turn, supporters of Free Trade relate the absence of trade barriers to economic benefits such as lower prices for consumers and growth opportunities for producers.
Professional economists study the impact of trade and taxation policies in depth in an attempt to understand the drivers of growth and prosperity. For those of us who are not professional economists, learning to see the bigger picture of world markets can be much more challenging. If you are in the latter category, Free Trade Day could be a good starting point to learn more about an important school of economic thought.
Iris Day
Let's sit back and smell the Irises, my friends, because they are, at least in some respects, head and shoulder over that dusty, old, bygone, the rose! The fresh, sumptuous luster of their dewy, iridescent blossoms on a spring day, the perky, shivery, curious stem scouting the air and the mesmerizing blush of rainbow colors make it a sight for anyone's sore eyes. The name comes from the Greek word for 'rainbow' and most mythology adepts will tell you Iris was the messenger of the gods, the link between sea and sky, the rainbow glider, if you will. Doesn't that just inspire you to find a bunch of Irises for your girlfriend, mother, daughter and sister right now? It should, because on Iris Day, all is forgiven if you bring a bunch of these to your special someone; so if you've been naughty, now's the time to be nice.
Iris is the largest genus of the family Iridaceae with up to 300 species – many of them natural hybrids. Modern classifications, starting with Dykes (1913), have subdivided them. Dykes referred to the major subgroupings as sections. Subsequent authors such as Lawrence (1953) and Rodionenko (1987) have generally called them subgenera, while essentially retaining Dykes' groupings, using six subgenera further divided into twelve sections. Of these, section Limneris(subgenus Limneris) was further divided into sixteen series. Like some older sources, Rodionenko moved some of the bulbous subgenera (Xiphium, Scorpirisand Hermodactyloides) into separate genera (Xiphion, Juno and Iridodictyum respectively), but this has not been accepted by later writers such as Mathew (1989), although the latter kept Hermodactylus as a distinct genus, to include Hermodactylus tuberosus, now returned to Hermodactyloides as Iris tuberosa.
Rodionenko also reduced the number of sections in subgenus Iris, from six to two, depending on the presence (Hexapogon) or absence (Iris) of arils on theseeds, referred to as arilate or nonarilate. Taylor (1976) provides arguments for not including all arilate species in Hexapogon.
In general, modern classifications usually recognise six subgenera, of which five are restricted to the Old World; the sixth (subgenus Limniris) has a Holarcticdistribution. The two largest subgenera are further divided into sections.
Military Spouse Appreciation Day
Military Spouse Appreciation Day is celebrated on the Friday before Mother's Day in May. This year it will be celebrated on Friday, May 8th, 2015.
On Military Spouse Appreciation Day, we celebrate military spouses contributions to keeping our country safe. America's military spouses are the backbone of the families who support our troops during mission, deployment, reintegration and reset. They are the silent heroes who are essential to the strength of the nation and they serve our country just like their loved ones.
In celebration of Military Spouse Appreciation Day the armed forces have special events and programs to inform, honor and recognize military spouses. Events range from spouse appreciation luncheons to educational workshops to spouse employment fairs that pay tribute to military spouses.
In 1984 President Ronald Reagan recognized the profound importance of spousal commitment to the readiness and well-being of military members with Proclamation 5184, dated April 17, 1984. Congress officially made Military Spouse Appreciation Day part of National Military Appreciation Month in 1999. Subsequently the Department of Defense standardized the date by declaring the Friday before Mother's Day every year as Military Spouse Appreciation Day to show appreciation for the sacrifices of military spouses.
National Animal Disaster Preparedness Day
For those of us on the East Coast, the destruction caused by Hurricane Sandy in October 2012 is still present and fresh on our minds. And most recently, persistent flooding in the Midwest has wreaked havoc on the lives of humans and pets alike. It's important for pet parents in all parts of the country to be prepared to act in the face of a disaster—and that includes having an emergency plan in place for your pets.
That's one of the reasons why we joined FEMA to recognize May 8 as National Animal Disaster Preparedness Day. We hope you'll take this opportunity to learn more about the ways you can keep your furry friends safe in an emergency. Here are a few easy steps you can take:
Have a Plan. Your "all-family" plan needs to include how you will transport your animals in an evacuation, possible routes you will take and your destination/sheltering options. Practice that plan at least yearly and share it with your family and friends.
Build a Kit. Don't forget a photo of your pet, medical records, vaccination records, and any special food or prescriptions.
Stay Informed. Keep an eye on the weather, follow a projected storm's path and don't get caught unprepared. Staying informed also means knowing which shelters house both people and pets, monitoring possible road closures and having alternate travel plans.
Know Your Neighbors. It's best to form a relationship with your neighbors well in advance of a disaster situation.Develop a telephone tree and determine who is home and when. If a disaster occurs while you're at work, your neighbor may be the only one who can reach your pets.
Vaccinate and Microchip. If you're ever required to shelter your pets, you'll want them protected against disease. And the single most important piece of advice we can offer is to microchip your pets. It is truly their ticket home.
National Coconut Cream Pie Day
National Coconut Cream Pie Day is celebrated every year on May 8 in the United States of America. On this day, lovers of this sweet, creamy dessert have an excuse to indulge in a slice or 2, and those who are handy in the kitchen have a reason to whip one up at home.
Coconuts are fruits found on coconut palm trees. They grow naturally in southern Asia, Polynesia and Malaysia, and are prevalent in South America, India and other warm regions. In the U.S., they are grown in Florida and Hawaii. The name coconut comes from the Spanish word coco, which translates to "monkey face." The fruit was dubbed this by Spanish and Portuguese explorers.
The origins of food holidays are often shrouded in mystery, as there are few official records to be found for most of them. This is true of National Coconut Cream Pie Day. It may have been proposed by an organization associated with the coconut industry, or by a person or group who just loves the dessert.
While there are unlikely to be any major national celebrations in honor of National Coconut Cream Pie Day, there may be special promotions held at bakeries or at restaurants that serve desserts. Home cooks can make a coconut cream pie to share with others -- or to devour themselves.
National Have a Coke Day
Today is National Have a Coke Day! Coca-Cola is the largest nonalcoholic beverage company in the world, and the classic Coke beverage we all know and love is sold in more than 200 countries. In fact, more than 1.8 billion glasses of Coke are served every day! Coca-Cola was named after the coca leaves that originally provided its flavor. The original Coca-Cola recipe contained 9mg of cocaine per glass. In 1903 Coca-Cola began using a non-narcotic coca leaf extract to provide that distinctive flavor.
Coca-Cola history began in 1886 when the curiosity of an Atlanta pharmacist, Dr. John S. Pemberton, led him to create a distinctive tasting soft drink that could be sold at soda fountains. He created a flavored syrup, took it to his neighborhood pharmacy, where it was mixed with carbonated water and deemed "excellent" by those who sampled it. Dr. Pemberton's partner and bookkeeper, Frank M. Robinson, is credited with naming the beverage "Coca‑Cola" as well as designing the trademarked, distinct script, still used today.
Did you know? The first servings of Coca‑Cola were sold for 5 cents per glass. During the first year, sales averaged a modest nine servings per day in Atlanta. Today, daily servings of Coca‑Cola beverages are estimated at 1.9 billion globally.
Prior to his death in 1888, just two years after creating what was to become the world's #1-selling sparkling beverage, Dr. Pemberton sold portions of his business to various parties, with the majority of the interest sold to Atlanta businessman, Asa G. Candler. Under Mr. Candler's leadership, distribution of Coca‑Cola expanded to soda fountains beyond Atlanta. In 1894, impressed by the growing demand for Coca‑Cola and the desire to make the beverage portable, Joseph Biedenharn installed bottling machinery in the rear of his Mississippi soda fountain, becoming the first to put Coca‑Cola in bottles. Large scale bottling was made possible just five years later, when in 1899, three enterprising businessmen in Chattanooga, Tennessee secured exclusive rights to bottle and sell Coca‑Cola. The three entrepreneurs purchased the bottling rights from Asa Candler for just $1. Benjamin Thomas, Joseph Whitehead and John Lupton developed what became the Coca‑Cola worldwide bottling system.
Among the biggest challenges for early bottlers, were imitations of the beverage by competitors coupled with a lack of packaging consistency among the 1,000 bottling plants at the time. The bottlers agreed that a distinctive beverage needed a standard and distinctive bottle, and in 1916, the bottlers approved the unique contour bottle. The new Coca‑Cola bottle was so distinctive it could be recognized in the dark and it effectively set the brand apart from competition. The contoured Coca‑Cola bottle was trademarked in 1977. Over the years, the Coca‑Cola bottle has been inspiration for artists across the globe — a sampling of which can be viewed at the World of Coca‑Cola in Atlanta. Check out a preview of the latest art exhibit.
The first marketing efforts in Coca‑Cola history were executed through coupons promoting free samples of the beverage. Considered an innovative tactic back in 1887, couponing was followed by newspaper advertising and the distribution of promotional items bearing the Coca‑Cola script to participating pharmacies.
Fast forward to the 1970s when Coca‑Cola's advertising started to reflect a brand connected with fun, friends and good times. Many fondly remember the 1971 Hilltop Singers performing "I'd Like to Buy the World a Coke", or the 1979 "Have a Coke and a Smile" commercial featuring a young fan giving Pittsburgh Steeler, "Mean Joe Greene", a refreshing bottle of Coca‑Cola. You can enjoy these and many more advertising campaigns from around the world in the Perfect Pauses Theater at the World of Coca‑Cola.
EVOLUTION OF THE COCA-COLA BOTTLE
The 1980s featured such memorable slogans as "Coke is It!", "Catch the Wave" and "Can't Beat the Feeling". In 1993, Coca‑Cola experimented with computer animation, and the popular "Always Coca‑Cola" campaign was launched in a series of ads featuring animated polar bears. Each animated ad in the "Always Coca‑Cola" series took 12 weeks to produce from beginning to end. The bears were, and still are, a huge hit with consumers because of their embodiment of characteristics like innocence, mischief and fun. A favorite feature at the World of Coca‑Cola is the ability to have your photo taken with the beloved 7′ tall Coca‑Cola Polar Bear.
Did you know? One of the most famous advertising slogans in Coca‑Cola history "The Pause That Refreshes" first appeared in the Saturday Evening Post in 1929. The theme of pausing with Coca‑Cola refreshment is still echoed in today's marketing.
In 2009, the "Open Happiness" campaign was unveiled globally. The central message of "Open Happiness" is an invitation to billions around the world to pause, refresh with a Coca‑Cola, and continue to enjoy one of life's simple pleasures. The "Open Happiness" message was seen in stores, on billboards, in TV spots and printed advertising along with digital and music components — including a single featuring Janelle Monae covering the 1980 song, "Are You Getting Enough Happiness?" The happiness theme continued with "Open the Games. Open Happiness" featured during the 2010 Winter Olympic Games in Vancouver, followed by a 2010 social media extension, "Expedition 206″ — an initiative whereby three happiness ambassadors travel to 206 countries in 365 days with one mission: determining what makes people happy. The inspirational year-long journey is being recorded and communicated via blog posts, tweets, videos and pictures.
Experts have long believed in the connection between happiness and wellness, and Coca‑Cola is proud to have played a part in happy occasions around the globe. In Atlanta, check out the Coca‑Cola Theater at the World of Coca‑Cola and see the magic that goes into every bottle of Coca-Cola
To celebrate Drink a Coke Day, enjoy a tall glass of your favorite variety of Coca-Cola or plan a cocktail party with your friends to enjoy your favorite Coca-Cola based drinks. Enjoy!
National Student Nurses Day
Today marks the 18th annual National Student Nurses Day; it was initially requested by the National Student Nurse Association in 1997 and designated to be May 8.
The National Student Nurse Association (NSNA) is a non-profit organization founded in 1952 to mentor students with a desire to become nurses. Students are enrolled in varied levels of programs from associate, baccalaureate, to generic graduate nursing levels and from all 50 states, the District of Columbia, Guam, Puerto Rico and the US Virgin Islands. The NSNA boasts over 60,000 current members and is dedicated to fostering professional development for those students who will become leaders and members of the nursing profession.
This week, beginning Monday, May 06, 2013, is National Nurses Week and ends on Sunday, May 12, Florence Nightingale's birthday. The annual event maintains the same permanent schedule to augment planning and position. Delivering Quality and Innovation in Patient Care is the theme for this years' National Nurses Week.
History
Since 1896, nurses have been endorsed and supported by the American Nurses Association (ANA) at both the state and regional levels.
In 1953, a proposal was sent to President Eisenhower to proclaim a "Nurse Day" by Dorothy Sutherland of the US Department of Health, Education, and Welfare, but it was never made. But in 1954, National Nurse Week was observed in October from the 11 through the 16 to mark Florence Nightingale's 100th anniversary of her mission to Crimea. However, a bill sponsored by Frances P. Bolton the following year was ignored; Congress discontinued the practice of celebrating national weeks.
The International Council of Nurses (ICN) determined to celebrate those who served the ill, injured, and infirmed, officially declared that May 12 would be "International Nurse Day" in 1974 (they had been celebrating it as such since 1965). Also in 1974, President Nixon issued a proclamation designating National Nurse Week. New Jersey Governor Brendon Byrne declared May 6 as "Nurses Day" in 1978 starting a trend among other states and organizations.
In 1981, ANA and other nursing organizations, supported nurses in New Mexico to rally their Congressman, Manuel Lujan, to sign an initiative to establish "National Recognition Day for Nurses", beginning May 6, 1982. Eventually, the ANA Board of Directors declared May 6, 1982 as "National Nurses Day". They were backed by the United States Congress in a joint resolution when they declared May 6 as "National Recognition Day for Nurses".
President Ronald Reagan signed the proclamation on March 25. The celebration was expanded to the permanent dates that still stand today in 1990, making May 6 -12 National Nurses Week.
In 1993, the dates were designated permanent by the ANA Board of Directors. "National RN Recognition Day" was introduced in 1996 and designated as May 6.
"National Student Nurses Day" was requested by the National Student Nurses Association and has been designated as May 8 since 1997.
Health and Human Services Secretary Kathleen Sebelius has a special message to the public regarding National Nurses Week; she says we celebrate it because it "gives us a chance to recognize the contribution of the health care providers at the heart of our health care system. Every day, nurses provide leadership, innovation and advocacy to meet the health care needs of Americans." (hhs.gov) Sebelius goes on to say, "From making sure a young mother knows how to care for her toddler, to showing an elderly patient how to manage his diabetes, the role nurses play is more important than ever. The success of the Affordable Care Act, and the expansion of access to health care that it offers, will not be possible without these trusted professionals." (hhs.gov)
Todays' nurses are more than an assistant to the doctor as shown in Hollywood's film noir, they are responsible for a great deal of patient care, as well as being a liaison between doctors and family members. They are crucial when it comes to the recovery of patients; a new study led by a nurse scientist at Cincinnati Children's Hospital Medical Center shows how important they can be in relation to pediatric readmissions.
Heather Tubbs-Cooley, PhD, RN, says that, "Reducing preventable readmissions is also a high priority for hospitals," she goes on to explain, "Lower patient-to-nurse ratios hold promise for reducing preventable readmissions by allowing for more effective pre-discharge monitoring of patient conditions, improving discharge preparation and through enhanced quality improvement success. Delivering high quality patient care requires nurses' time and attention, and better staffing conditions likely allow nurses to thoroughly complete the clinical care that children and their families need in order to have a successful discharge."
If you have a nurse in your life, whether they are helping you care for somebody in your family, or they are a family member, take the time to appreciate them. Thank them, take them lunch, bring them flowers, or simply smile at them to let them know you appreciate what they do to make you or your loved one's day a little bit easier.
Without the time and attention of these dedicated nursing professionals, many of us would suffer needlessly through our ailments. More often than not, they do not provide the bare minimum of service or care, they go beyond the call of duty and make our days brighter.
No Socks Day
No Socks Day takes place on May 08. The day is a chance to free your feets from socks and stockings and to give your toes a breath of fresh air. In addition to the liberating feeling of the day it has the advantage that it reduces your laundry load, which is environmentally friendly.
Barefoot is the state of not wearing any footwear. Many people do not wear footwear in their home. There are many sports that people play barefoot, including running, water skiing, beach volleyball, gymnastics, and martial arts. In modern language, someone who prefers not to wear shoes in public is known as a bare-footer.
Provider Appreciation Day
May 8 is Provider Appreciation Day
It is a special day to recognize child care providers, teachers and other educators of young children everywhere. Started in 1996 by a group of volunteers in New Jersey, Provider Appreciation Day is appropriately celebrated each year on the Friday before Mother's Day. The founding organizers saw the need to recognize the tireless efforts of providers who care for children of working parents. Momentum and support for this event has grown each year and recognition presently includes individuals and government organizations throughout the United States.
Provider Appreciation is a great time to celebrate the important providers in your child's life, or to celebrate the staff in your child care center. What better way to acknowledge your appreciation than by helping children make a gift themselves, or providers can do with the children.
72% of the youngest children have all of their parents in the workforce, which means that thousands of Vermont families depend on childcare providers to support their children's healthy development.
Whether your children are currently in childcare, or were years ago, your provider would love to hear from you! Send him or her a current photo of your child(ren) with a thank you card to show your appreciation. Click the link below to download a free card!
Time of Remembrance and Reconciliation for Those Who Lost Their Lives during the Second World War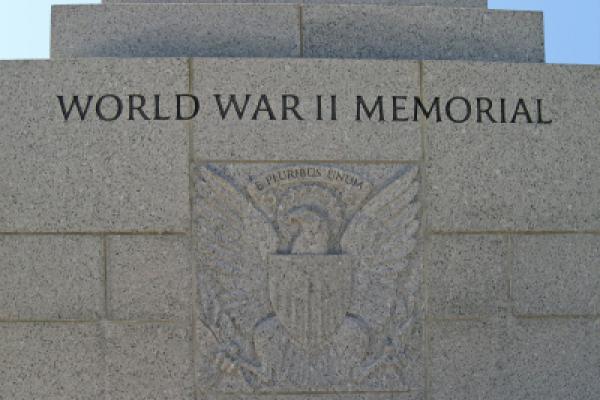 The United Nations (UN) has a two-day global observance that occurs on May 8 and 9 each year. It is known as the "Time of Remembrance and Reconciliation for Those Who Lost Their Lives during the Second World War".
This two-day observance gives people, non-government organizations, and governments the chance to remember people who died during World War II. The dates for this observance are marked in calendars and noted in organizations throughout the world. Articles about remembering World War II victims may be published in magazines, newspaper, or online during this time of the year.
Some organizations, including embassies, may have special wreath laying ceremonies at cemeteries or memorials to remember World War II soldiers who died fighting for their country, as well as Holocaust victims and those who died in concentration camps.

The UN General Assembly noted in November 2004 that 2005 marked the 60th anniversary of the end of World War II. The assembly held a special meeting to mark the sixtieth anniversary of the end of World War II during the second week of May in 2005. The meeting gave participants a chance to commemorate the sacrifices that people made during the war.

The UN also declared May 8 and 9 as a time of remembrance and reconciliation, to be observed annually worldwide on either day or both days. These dates serve as a tribute to all those who died during World War II. This observance is not to be confused with the International Day of Commemoration in Memory of the Victims of the Holocaust.

The UN emblem may be found in material promoting the Time of Remembrance and Reconciliation for Those Who Lost Their Lives during the Second World War. The emblem consists of a projection of the globe centered on the North Pole. It depicts all continents except Antarctica and four concentric circles representing degrees of latitude. The projection is surrounded by images of olive branches, representing peace. The emblem is often blue, although it is printed in white on a blue background on the UN flag.
Victory in Europe (V-E) Day
On this day in 1945, both Great Britain and the United States celebrate Victory in Europe Day. Cities in both nations, as well as formerly occupied cities in Western Europe, put out flags and banners, rejoicing in the defeat of the Nazi war machine.
The eighth of May spelled the day when German troops throughout Europe finally laid down their arms: In Prague, Germans surrendered to their Soviet antagonists, after the latter had lost more than 8,000 soldiers, and the Germans considerably more; in Copenhagen and Oslo; at Karlshorst, near Berlin; in northern Latvia; on the Channel Island of Sark--the German surrender was realized in a final cease-fire. More surrender documents were signed in Berlin and in eastern Germany.
The main concern of many German soldiers was to elude the grasp of Soviet forces, to keep from being taken prisoner. About 1 million Germans attempted a mass exodus to the West when the fighting in Czechoslovakia ended, but were stopped by the Russians and taken captive. The Russians took approximately 2 million prisoners in the period just before and after the German surrender.
Meanwhile, more than 13,000 British POWs were released and sent back to Great Britain.
Pockets of German-Soviet confrontation would continue into the next day. On May 9, the Soviets would lose 600 more soldiers in Silesia before the Germans finally surrendered. Consequently, V-E Day was not celebrated until the ninth in Moscow, with a radio broadcast salute from Stalin himself: "The age-long struggle of the Slav nations...has ended in victory. Your courage has defeated the Nazis. The war is over."


Ovarian cancer has the lowest survival rate of all gynecologic cancers, and is characterized around the world by a lack of awareness of symptoms and late stage diagnosis.
May 8th, was the first World Ovarian Cancer Day. On this day, ovarian cancer organizations from around the world united to educate their communities about ovarian cancer and its symptoms. For women living with the disease, and their families and friends, World Ovarian Cancer Day has built, and will continue to build a sense of solidarity in the fight against the disease.
In 2009, representatives from patient organizations working in ovarian cancer around the globe came together for the first time in a two day workshop, to discuss the common issues they faced in their work.
Unlike more common cancers, there are significant challenges as the disease has been largely overlooked and underfunded to this point. Symptoms which are similar to those of less serious illnesses, the absence of an early detection test, and the resulting late diagnosis and poor outcomes means there are few survivors of the disease to become advocates. This initial meeting galvanized the community to begin thinking about what could be accomplished on a global level to begin changing this.
Symptoms are often misdiagnosed, as they can be confused with symptoms of other less severe illnesses, particularly gastrointestinal complaints.
By coming together since that first meeting, the group has considered the many gaps in understanding and managing the disease, building awareness in the general public about symptoms and the importance of family history, and increasing funding for research .The idea of a Global Awareness Day for Ovarian Cancer was put forward and embraced by all participants as an important joint international action creating a powerful momentum.
World Red Cross Day
World Red Cross and Red Crescent Day is an annual celebration of the principles of the International Red Cross and Red Crescent Movement. World Red Cross Red Crescent Day is celebrated on the 8th of May each year. This date is the anniversary of the birth of Henry Dunant (born 8 May 1828), the founder of International Committee of the Red Cross (ICRC) and the recipient of the first Nobel Peace Prize.
The idea for an "annual action that could take hold in the whole world ... that would be a major contribution to peace" was introduced just after World War I and evolved out of the "Red Cross Truce, an initiative that was studied by an international commission established at the 14th International Conference of the Red Cross. Its results, presented to the 15th International Conference in Tokyo in 1934, was approved and having considered the principles of the truce, and its applicability across different regions of the world, the General Assembly of the International Federation of the Red Cross Societies (IFRC) asked the League of the Red Cross Societies (LORCS) to study the feasibility of adopting an annual International Red Cross Day. Two years later, the proposal was adopted and the first Red Cross Day was celebrated on 8 May 1948. The official title of the day has changed over time, and it became "World Red Cross and Red Crescent Day" in 1984.