Always on the first day of National Nursing Assistants Week, it is National Career Nurse Assistants Day. This day is set aside to recognize the nursing assistants who dedicate their lives to the well-being of others for 5 to as many as 58 years.

Nursing assistants many times work in hospitals and nursing homes performing everyday living tasks for the elderly, chronically ill or rehabilitation patients who cannot care for themselves. A more in-depth training and qualification that covers a wider scope of responsibility is indicated by government certification. The state distributes these certification exams and the classes to study for them are offered by the American Red Cross as well as other providers.

On this day, we want to THANK these people for the wonderful job that they do and the very special care that they give to those in need.

National Career Nurse Assistants Day, an "unofficial" National holiday, is sponsored by the National Network of Career Nursing Assistants.


Crowded Nest Awareness Day
What's Crowded Nest Syndrome? It's when your home, your nest if you will, includes more than just yourself and/or your spouse. A crowded nest can involve returning adult children, taking care of aging parents, raising grandchildren, or any other relatives or friends that move in.
You Know You're Living in a Crowded Nest When…
Your other car is a U-Haul.
You have to take a number to use the bathroom.
There's a waiting list for the washing machine.
The fire department pulls your occupancy permit.
You go to use your car on Monday morning and the gas tank is empty.
You buy $250 worth of groceries and it disappears in less than 24 hours.
June 12 is CNS Awareness Day. If you don't live in a crowded nest, be grateful. If you know someone who does, take them out to dinner, give them two tickets to a movie, anything to get them out of the house for some peace and quiet.
Rules to Survive Crowded Nest Syndrome:
Do not make them comfortable; they will never leave.
Padlock everything, the washer & dryer, the refrigerator and your bathroom.
More Laundry + More People = Cold Showers
Hot water tanks handle only so much. Get yours in first.
Take care of yourself; no one else will.
Find your happy place and go there—often. Eat right, exercise, and hide out at Wal-Mart, at least they're paid to smile at you.
You have the right to eat your own leftovers.
Boomerangs go right for Styrofoam boxes, doggie bags. Hide them in the vegetable bin.
This is not the Marriott, no Free Amenities.
Set up a schedule for the computer, the telephone and the television. Charge for them accordingly. Laundry services? Sure, at so much per load.
CNS Commandments
Whoever wakes up first has access to the most.
Chocolate is sacred, hoard it
When all else fails, double your Prozac.
Loving Day's mission is to fight racial prejudice through education and to build multicultural community.
It's a global network of annual celebrations you can host or attend.
It's also an educational campaign that you can be a part of every day.
Goals:
Create a common connection between multicultural communities, groups and individuals
Build multicultural awareness, understanding, acceptance, and identity
Educate the public about the history of interracial relationships in order to fight prejudice
Establish a tradition of Loving Day celebrations as a means to achieve these goals
Loving Day Celebrations
A global network of Loving Day celebrations commemorate the anniversary of the Loving decision every year on or around June 12th. We host the Loving Day Flagship Celebration in New York City, which is the largest of these events (over 1000 guests). We coordinate with multiethnic community groups such as The Association of MultiEthnic Americans (AMEA), Swirl, Mixed Chicks, and MAVIN Foundation to promote their Loving Day Celebrations all over the United States. We also encourage people to host their own celebrations for friends and family. These celebrations are diverse in terms of both content and location, but we tie them together though our event listings on LovingDay.org. Loving Day Celebrations are shared among friends and passed down through families to establish a new multicultural tradition.
Like the Martin Luther King Jr. holiday, Loving Day provides an annual opportunity for people to learn history's lessons while envisioning ways to improve the future. However, Loving Day is not limited to a single annual event. It's also an educational campaign that you can be a part of every day. We provide free and accessible educational resources all year long, many of which are available through the Loving Day website. We believe that education is a necessary part of promoting tolerance, awareness, and understanding.
The Loving Day name comes from Loving v. Virginia (1967), the landmark Supreme Court decision that declared all laws against interracial marriage unconstitutional in the United States. We found it quite perfect that a couple named Richard and Mildred Loving won their right to marry, and we know a good thing when we see it. So, Loving Day refers to two kinds of loving: the couple in the Supreme Court case, and the original definition of loving.
Loving Day began as a graduate thesis project at Parsons the New School for Design in New York City. It was created by Ken Tanabe, a graphic designer, who accidentally discovered the Loving case while Googling something else. Being of interracial, intercultural, and international heritage himself, he was shocked that no one ever taught him about the case. He was also shocked to learn that no one else his age seemed to know about it either. That's how it all started.
The Loving Day website went live in June of 2004. Since then, Loving Day has expanded into a global network of celebrations. Loving Day has been featured in major national and international press, including the Washington Post, NPR, ABC, and BBC World. Loving Day is also buzz-worthy, making its way into many prominent social calendars and event listings, including Time Out, Good Magazine, About.com, and Urb Magazine.
June 12 celebrates National Jerky Day's second annual day of celebration. National Jerky Day was created to celebrate the rich history, immense popularity and nutritional benefits of dried meat snacks.
"In many ways, jerky is an ideal snack. Naturally packed with protein, jerky will keep you satiated between meals; but since it's low in fat, calories and carbs, it won't sabotage a healthy diet," said Jeff LeFever, director of marketing for Jack Link's® Beef Jerky, the No. 1 U.S. meat snack brand.
This nutrient-dense meat has been made lightweight by drying. A pound of meat or poultry will weigh only about four ounces once it is made into jerky and it can be stored for months without refrigeration because most of the moisture has been removed. Salt is added to the meat, before it is dried, to prevent bacteria from developing.
"Jerky" is a word derived from the Spanish word charqui, which came from the Quechua (a Native South American language) word ch'arki, which means to burn (meat).
Traditional jerky is readily available in nearly every convenience store, gas station, supermarket, and variety shop in the United States.
Due to it's light weight and high level of nutrition, since 1996, jerky has been selected by astronauts as space food several times for space flights.
National Jerky Day, an "unofficial" National holiday was created by Jack Link's Beef Jerky in 2012.
Today is National Peanut Butter Cookie Day! The Aztecs invented peanut butter in the 14th century, but peanut butter cookies didn't become an American favorite until the early 1900s. In 1916, George Washington Carver began promoting the peanut and its many uses. As part of the campaign, he published three peanut butter cookie recipes in a research bulletin entitled, "How to Grow the Peanut and 105 Ways of Preparing it for Human Consumption."
Peanut Butter has been a household favorite for generations since the early 1900s and current estimates say 90 percent of American households have a jar of peanut butter on their pantry shelves. In honor of today being National Peanut Butter Cookie day, we wanted to find out the history behind the peanut butter cookie and share one of our favorite recipes.
Through our research we discovered peanut butter cookies became a popular treat sometime in the early 1900s. The first recipe is actually found in George Washington Carver's cookbook. His cookie recipe calls for cutting peanuts into chunks and placing them in the cookie batter instead of using peanut butter.
The peanut butter cookie we are used to having on a regular basis became popular in kitchens around America in the 1930s. These cookies were served rolled out and cut into shapes. Today you can find several different variations of peanut butter cookies.
In honor of National Peanut Butter cookie day, we thought we would share one of our recipes for Triple Peanut Butter cookies. This recipe has peanuts, peanut butter and peanut flour. It's also gluten-free.
Triple Peanut Butter Cookies
Makes 30 cookies
Ingredients:
1¼ cups packed light brown sugar
1 cup all-natural peanut butter (creamy or chunky)
2 large eggs
1 cup low-fat peanut flour
¼ cup chopped roasted peanuts
1 teaspoon baking soda
1 teaspoon pure vanilla extract
1/8 teaspoon salt
Preparation:
Preheat the oven to 350. In a medium bowl, beat together brown sugar and peanut butter with a wooden spoon. Beat in 1 egg at a time, mixing well after each addition. Mix in peanut flour, peanuts, baking soda, vanilla and salt.
Roll dough into 1½-inch balls. Place balls two inches apart on a cookie or baking sheet lined with parchment paper or foil. Use a fork to make criss-cross marks on tops of cookies and to flatten to about ½-inch thickness. Bake 10 minutes or until cookies are just set. Transfer cookies (still on parchment or foil) to a wire rack; cool completely. (Cookies will firm up upon baking.)
Optional add-ins: If desired, stir ½ cup semisweet or bittersweet chocolate chips, and/or golden raisins or dried cranberries into the dough.
Red Rose Day, June 12, is a time to enjoy and appreciate America's favorite flower.....the red rose, symbol of love. As the poet Robert Browning proudly proclaimed,
Oh, my love is like a red, red rose, That's newly sprung in June: Oh, my love is like the melody, That's sweetly played in tune.
Since June is the most popular month for weddings, the 12th day seems an ideal time for Red Rose Day.
Not only are roses the most popular cut flower, roses are also the most popular flower in flower beds and gardens, planted around houses, garages and in parks across the land.. They are relatively easy to grow, producing a bounty of sweet scented flowers from June up to the first frost.
Celebrate Red Rose Day by:
• Buying red roses for someone special or for yourself.
• Planting roses around your yard.
• Going for an outing at the Park of Roses or Innis Woods or some other place where roses abound.
• Taking time to smell the roses, whether red or various other colors.
Here is a poetic reminder of the exquisite beauty of a single flower:
One Red Rose
"I am the rose of Sharon. . . ."
tender
reminder
love
grows
only
God knows
all the love
behind
one
red
rose
from Stone upon Stone: Psalms of Remembrance
The video below offers a lovely rendition of "The Rose" by LeAnn Rimes:
In modern times the popularity of this cartoon character is universal, but an event that helped spread his fame in the early days of his superhero career was Superman Day. New York staged a World Fair in 1939-40 and it was during this that the day first was held. Allan Ducovny came up with the concept, which saw the very first live appearance of Superman in full costume as a promotional idea for DC's special edition World Fair comic.

The day is the perfect opportunity for fans around the world to show their love for the character. So don a Superman costume and party with some friends to honor the man of steel on his special day. Alternatively check out some of the official events that take place each year for the chance to join thousands of other fans in celebrating the comic book life of the greatest superhero.


World Day Against Child Labor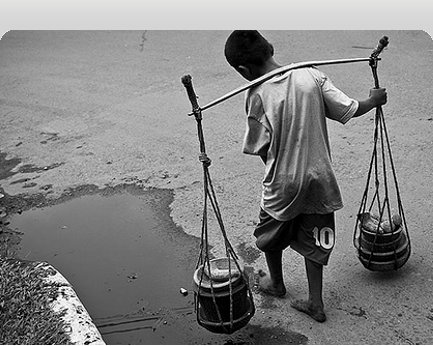 Every year on June 12 the World Day Against Child Labor is observed to raise awareness of the plight of child laborers world-wide. Hundreds of millions of girls and boys around the world are affected.
Hundreds of millions of girls and boys throughout the world are engaged in work that deprives them of adequate education, health, leisure and basic freedoms, violating their rights. Of these children, more than half are exposed to the worst forms of child labor such as work in hazardous environments, slavery, or other forms of forced labor, illicit activities such as drug trafficking and prostitution, as well as involvement in armed conflict.
The International Labor Organization (ILO) launched the first World Day Against Child Labor in 2002 as a way to highlight the plight of these children. The day, which is observed on June 12th, is intended to serve as a catalyst for the growing worldwide movement against child labor, reflected in the huge number of ratification of ILO Convention No. 182 on the worst forms of child labor and ILO Convention No. 138 on the minimum age for employment.
The World Day Against Child Labor provides and opportunity to gain further support of individual governments and that of the ILO social partners, civil society and others, including schools, youth and women's groups as well as the media, in the campaign against child labor.