Global Wind Day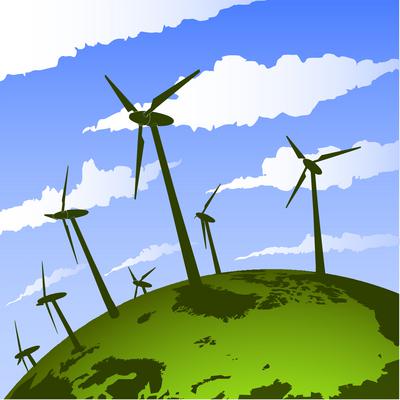 Global Wind Day is a worldwide event that occurs annually on 15 June. It is a day for discovering wind, its power and the possibilities it holds to change our world.
In more than 75 countries around the world, wind farms are in operation, generating energy from a clean and renewable source.
Thousands of individuals are involved in the production of energy from the wind, but for many people, wind energy is a mystery. Global Wind Day is the day when you can visit wind farms, meet experts, attend events, take actions to support wind energy and find out everything you want to know about wind energy.
The European Wind Energy Association – EWEA – and the Global Wind Energy Council – GWEC – coordinate the Global Wind Day through a network of partners. The day started as a European one in 2007 and went Global in 2009. On 15 June, hundreds of public events are organised all over the world.
Magna Carta Day
Following a revolt by the English nobility against his rule, King John puts his royal seal on the Magna Carta, or "Great Charter." The document, essentially a peace treaty between John and his barons, guaranteed that the king would respect feudal rights and privileges, uphold the freedom of the church, and maintain the nation's laws. Although more a reactionary than a progressive document in its day, the Magna Carta was seen as a cornerstone in the development of democratic England by later generations.
John was enthroned as king of England following the death of his brother, King Richard the Lion-Hearted, in 1199. King John's reign was characterized by failure. He lost the duchy of Normandy to the French king and taxed the English nobility heavily to pay for his foreign misadventures. He quarreled with Pope Innocent III and sold church offices to build up the depleted royal coffers. Following the defeat of a campaign to regain Normandy in 1214, Stephen Langton, the archbishop of Canterbury, called on the disgruntled barons to demand a charter of liberties from the king.
In 1215, the barons rose up in rebellion against the king's abuse of feudal law and custom. John, faced with a superior force, had no choice but to give in to their demands. Earlier kings of England had granted concessions to their feudal barons, but these charters were vaguely worded and issued voluntarily. The document drawn up for John in June 1215, however, forced the king to make specific guarantees of the rights and privileges of his barons and the freedom of the church. On June 15, 1215, John met the barons at Runnymede on the Thames and set his seal to the Articles of the Barons, which after minor revision was formally issued as the Magna Carta.
The charter consisted of a preamble and 63 clauses and dealt mainly with feudal concerns that had little impact outside 13th century England. However, the document was remarkable in that it implied there were laws the king was bound to observe, thus precluding any future claim to absolutism by the English monarch. Of greatest interest to later generations was clause 39, which stated that "no free man shall be arrested or imprisoned or disseised [dispossessed] or outlawed or exiled or in any way victimised…except by the lawful judgment of his peers or by the law of the land." This clause has been celebrated as an early guarantee of trial by jury and of habeas corpus and inspired England's Petition of Right (1628) and the Habeas Corpus Act (1679).
In immediate terms, the Magna Carta was a failure–civil war broke out the same year, and John ignored his obligations under the charter. Upon his death in 1216, however, the Magna Carta was reissued with some changes by his son, King Henry III, and then reissued again in 1217. That year, the rebellious barons were defeated by the king's forces. In 1225, Henry III voluntarily reissued the Magna Carta a third time, and it formally entered English statute law.
The Magna Carta has been subject to a great deal of historical exaggeration; it did not establish Parliament, as some have claimed, nor more than vaguely allude to the liberal democratic ideals of later centuries. However, as a symbol of the sovereignty of the rule of law, it was of fundamental importance to the constitutional development of England. Four original copies of the Magna Carta of 1215 exist today: one in Lincoln Cathedral, one in Salisbury Cathedral, and two in the British Museum.
National Lobster Day
Need an excuse to indulge in a lobster dinner tonight? In the United States, June 15 is National Lobster Day, a time for savoring and paying tribute to one of America's most beloved crustaceans. In honor of the holiday, check out these shell-shocking facts about lobster and its long, meaty history.
When the first European settlers reached North America, lobsters were so plentiful that they would reportedly wash ashore in piles up to 2 feet high. Their bounty made them a precious source of sustenance during hard times—and gave them a nasty reputation as the poor man's protein.
• Native Americans used lobsters to fertilize their crops and bait their fishing hooks. They also ate the abundant crustaceans, preparing them by covering them in seaweed and baking them over hot rocks. According to tradition, this cooking method inspired the classic New England clambake.
• At first, lobsters were gathered by hand along the shoreline. In the late 1700s, special boats known as smacks, which featured tanks with holes that allowed seawater to circulate, were introduced in Maine for the transport of live lobsters. The workers who operated these shellfish-friendly vessels were known as smackmen. It was not until the mid-19th century that lobster trapping, also first practiced in Maine, became a more popular way to collect the sea creatures.
• Dirt-cheap because they were so copious, lobsters were routinely fed to prisoners, apprentices, slaves and children during the colonial era and beyond. In Massachusetts, some servants allegedly sought to avoid lobster-heavy diets by including stipulations in their contracts that they would only be served the shellfish twice a week.
• The first lobster pound was established in Vinalhaven, Maine, in 1876. The town is still home to a thriving lobster fishery.
• Lobster began to shed some of its negative reputation and gain a following among discriminating diners, particularly in Boston and New York City, during the 1880s. Prices immediately began to rise.
• Because lobster was considered a delicacy by the time World War II began, it was not rationed. The booming wartime economy allowed wealthy cravers of crustaceans to consume them at unprecedented rates.
• American lobsters—or Maine lobsters, as they are commonly known—can weigh more than 40 pounds and grow up to 3 feet long. The largest lobster on record was caught off Novia Scotia in 1988. It weighed in at 44 pounds and was 42 inches long. Scientists believe it was at least 100 years old—twice the lifespan of the average lobster.
• The lobster, which has changed little over the last 100 million years, is known for its unusual anatomy. Its brain is located in its throat, its nervous system in its abdomen, its teeth in its stomach and its kidneys in its head. It also hears using its legs and tastes with its feet. One of the few things lobsters have in common with humans: They tend to favor one front limb, meaning they can be right-clawed or left-clawed.
• When crowded into tight quarters such as store display tanks, lobsters tend to become cannibalistic. Sellers tightly band their claws to prevent them from feasting on their neighbors.
• Though considered a rich and decadent food, lobster meat contains fewer calories than an equal portion of skinless chicken breast. It also boasts healthy omega-3 fatty acids, potassium and the vitamins E, B-12 and B-6.
National Smile Power Day
June 15 celebrates National Smile Power Day. Today is a day, for everyone, to share the power of the smile.
There are many people that do not realize how much power and magic is in a smile. A smile can be as simple as a silent hello to those that you pass by. A true smile also offers acceptance, encouragement and appreciation as well as helping to calm one's anxieties, fear, nervousness and etc.. A smile lets someone know that you care.
When you smile at someone, you are telling them that they are valued and worth the smile that you just gavin them. Smiles are morale boosters and confidence builders.
"Do not let the world change your smile………..Let your smile, change the world!" (author unknown)
Research has proven that smiling really does increase attractiveness and likability between humans. Smiling creates a greater trust and increased interpersonal cooperation. Smiling at someone can help them to relax and relieve their stress while at the same time, it will make you feel good. Smiling (even if you do not feel like it) will lift your mood and can make you a happier person.


Native American Citizenship Day
June 15 is Native American Citizenship Day. This observance commemorates the day in 1924 when the United States Congress passed legislation recognizing the citizenship of Native Americans.
With Congress' passage of the Indian Citizenship Act, the government of the United States confers citizenship on all Native Americans born within the territorial limits of the country.
Before the Civil War, citizenship was often limited to Native Americans of one-half or less Indian blood. In the Reconstruction period, progressive Republicans in Congress sought to accelerate the granting of citizenship to friendly tribes, though state support for these measures was often limited. In 1888, most Native American women married to U.S. citizens were conferred with citizenship, and in 1919 Native American veterans of World War I were offered citizenship. In 1924, the Indian Citizenship Act, an all-inclusive act, was passed by Congress. The privileges of citizenship, however, were largely governed by state law, and the right to vote was often denied to Native Americans in the early 20th century.
Nature Photography Day
The ninth annual Nature Photography Day will be observed nationally on Sunday, June 15. This day was designated by NANPA to promote the enjoyment of nature photography, and to explain how images have been used to advance the cause of conservation and protect plants, wildlife, and landscapes locally and worldwide.
In 2006, NANPA celebrated the first Nature Photography Day and placed it in McGraw-Hill's reference work, Chases's Calendar of Events. Many media and websites took notice. Since then, people throughout the North American continent--from overseas, too--have discovered numerous ways to observe and enjoy the day.
NANPA encourages people everywhere to enjoy the weekend by using a camera to explore the natural world. A backyard, park, or other place close by can be just right. Walking, hiking, and riding a bike to take photos are activities that don't lead to a carbon footprint. And fresh air can do wonders for the spirit!
Ride to Work Day (Motorcycles)
Ride to Work Day was inspired by "Work to Ride - Ride to Work'" marketing materials created between 1989 and 1991 by the Aero Design and Manufacturing Company, a Minnesota based manufacturer of motorcycle riders clothing. In 1992 these items inspired motorcycle magazine editor Fred Rau to write an editorial calling for a national ride to work day.
The first annual Ride to Work Day event was proposed in Road Rider magazine (now titled Motorcycle Consumer News) in the May 1992 issue. This is an excerpt from that "Ride to Work" editorial: "You may remember several months ago when Bob Carpenter, commenting in his 'Two Up' column, mentioned how neat he thought it would be if there was one day a year when everyone who owned a motorcycle used it to ride to work. That comment was prompted by a T-shirt produced by Aerostich RiderWear that simply said, 'Work To Ride, Ride To Work.' Everyone seemed to think that a national 'Ride To Work' day was one heck of a good idea."
The first Ride to Work Day event date was July 22nd, 1992. For several years various motorcycle businesses informally promoted every third Wednesday in July as Ride To Work Day. These early advocates included Road Rider Magazine, Dunlop Tires, and Aerostich/Riderwearhouse. The event continued to grow as an informal grass roots demonstration every year until 2000. That year a non-profit organization, Ride to Work was formed to help organize and promote Ride to Work Day. The first Ride to Work Day event led by this group was the third Wednesday in July of 2001. This day was the annual day until 2008, when it was changed to the Third Monday In June. This change was made to climatically better accommodate riders world-wide, and to give more riders an opportunity to participate.
Ride to Work is a 501 c4 nonprofit, all-volunteer effort. Organizers include Andy Goldfine, Lynn Wisneski and Christine Holt.
World Elder Abuse Awareness Day
Each year, an estimated 5 million older persons are abused, neglected, and exploited. In addition, elders throughout the United States lose an estimated $2.6 billion or more annually due to elder financial abuse and exploitation, funds that could have been used to pay for basic needs such as housing, food, and medical care. Unfortunately, no one is immune to abuse, neglect, and exploitation. It occurs in every demographic, and can happen to anyone—a family member, a neighbor, even you. Yet it is estimated that only about one in five of those crimes are ever discovered.
World Elder Abuse Awareness Day (WEAAD) was launched on June 15, 2006 by the International Network for the Prevention of Elder Abuse and the World Health Organization at the United Nations. The purpose of WEAAD is to provide an opportunity for communities around the world to promote a better understanding of abuse and neglect of older persons by raising awareness of the cultural, social, economic and demographic processes affecting elder abuse and neglect. In addition, WEAAD is in support of the United Nations International Plan of Action acknowledging the significance of elder abuse as a public health and human rights issue. WEAAD serves as a call-to-action for individuals, organizations, and communities to raise awareness about elder abuse, neglect, and exploitation.
How Can I Be Involved?
Each year on or around June 15, communities and municipalities around the world plan activities and programs to recognize WEAAD. It is an excellent opportunity to share information about abuse, neglect, and exploitation in later life. There are many ways to become involved, from the simple yet meaningful, to planning events that require a little more commitment and time. Visit the Take Action section of this website for more information and activity ideas for World Elder Abuse Awareness Day. We encourage you to join others around the nation and world in observing WEAAD, and to explore this website for information, tools, and resources to support you as you plan for WEAAD. For whether the effort is great or small, once a year or throughout, all of these efforts empower us to make long-lasting differences in the lives of vulnerable elders.
Worldwide Day of Giving
June 15 celebrates the Worldwide Day of Giving. The idea was birthed in 2009 when Reed Sandridge lost his job at a nonprofit and decided to embark on an altruistic journey to honor his deceased mother.
It is a very special day that was started on this date in 2010 as part of the founding year of Reed's Year of Giving.
The idea was simple: Give away $10 to a different person every day and learn a little something about each person along the way.
You can be a part of the Worldwide Day of Giving by doing one of three simple activities:
Give a stranger $10
Volunteer
Donate $10
On the Worldwide Day of Giving, you are encouraged to give $10, or whatever you can afford, to a stranger and then share the experience with the world.
Whether you give a little or a lot, it all adds up to make a big picture difference in the world.