Bunker Hill Day
British General William Howe lands his troops on the Charlestown Peninsula overlooking Boston, Massachusetts, and leads them against Breed's Hill, a fortified American position just below Bunker Hill, on this day in 1775.
As the British advanced in columns against the Americans, American General William Prescott reportedly told his men, "Don't one of you fire until you see the whites of their eyes!" When the Redcoats were within 40 yards, the Americans let loose with a lethal barrage of musket fire, throwing the British into retreat. After reforming his lines, Howe attacked again, with much the same result. Prescott's men were now low on ammunition, though, and when Howe led his men up the hill for a third time, they reached the redoubts and engaged the Americans in hand-to-hand combat. The outnumbered Americans were forced to retreat. However, by the end of the engagement, the Patriots' gunfire had cut down nearly 1,000 enemy troops, including 92 officers. Of the 370 Patriots who fell, most were struck while in retreat.
The British had won the so-called Battle of Bunker Hill, and Breed's Hill and the Charlestown Peninsula fell firmly under British control. Despite losing their strategic positions, the battle was a morale-builder for the Americans, convincing them that patriotic dedication could overcome superior British military might.
The British entered the Battle of Bunker Hill overconfident. Had they merely guarded Charlestown Neck, they could have isolated the Patriots with little loss of life. Instead, Howe had chosen to try to wipe out the Yankees by marching 2,400 men into a frontal assault on the Patriots' well-defended position on top of the hill. The British would never make the same mistake again.
National Apple Strudel Day
June 17th is National Apple Strudel Day!
Apple strudel is a type of sweet, layered pastry with apple filling inside. The filling is made of grated cooking apples (usually of a tart, crisp, and aromatic variety such as Winesap apples), sugar, cinnamon, raisins, and bread crumbs. Strudel uses an unleavened dough. The basic dough consists of flour, oil (or butter) and salt although as a household recipe, many variations exist. Apple strudel dough is a thin, elastic dough, the traditional preparation of which is a difficult process. The dough is kneaded by flogging, often against a table top. Filling is arranged in a line on a comparatively small section of dough, after which the dough is folded over the filling, and the remaining dough is wrapped around until all the dough has been used. The strudel is then oven baked, and served warm. Apple strudel is traditionally served in slices, sprinkled with powdered sugar.
Celebrate this weird holiday by eating some apple strudel. Enjoy the mouth-watering flavors of apple strudel with each bite you take. Wish a friend a "Happy National Apple Strudel Day!" Bake apple strudel, and share with your friends and family, or just eat it all! Buy an apple strudel scented candle, or some apple strudel lip gloss! Watch Inglourious Basterds and admire the amazing scene with the closeup of the strudel! Have a competition with your peer to see who can eat the most apple strudel in the shortest amount of time. However you decide to spend National Apple Strudel Day, we hope you have a sweet and delicious day!
National Apple Strudel Day Fun Facts:
The word "strudel" means "vortex," "whirlpool," or "eddy" in German. The word comes from the layers of dough that swirl throughout the filling.
The oldest known recipe for apple strudel is from Austria in 1696.
Apple strudel originated in Vienna, Austria.
Apple strudel is especially popular in Austria and in European countries that belonged to the Austro-Hungarian empire in the past.
Purists say that the dough when baking apple strudel should be so thin that you can read a newspaper through it, while a legend has it that the Austrian Emperor's perfectionist cook decreed that it should be possible to read a love letter through the dough.
National Cherry Tart Day


It is usually believed that the beginnings of Cherry Tart Day is started in the annual National Cherry Festival conducted in Michigan, USA. Cherries were abundant in source but their functions were restricted. Even though cherries are developed on a number of continents, they have got a comparatively short developing season.
In a cherry tart, the fruits are introduced in an attractive open-faced crusty pastry casing with excellent components. Enjoy a mouthwatering slice with custard or even soft serve ice cream, as the pastry crumbles with the strong cherry taste – full of vitamin antioxidants and even help in swelling.
Try to bake your cherry tart in your own house and enjoy with one at the dessert shop. This Cherry Tart Day, entice friends around for coffee and provide them a peel. On the other hand, provide this delicious pastry pride of area after your primary course, at the top shelf of the fairly sweet trolley – and legally so. Pleasure your style buds!
June 17th is National Cherry Tart Day. Even though cherries develop on all continents, they have got short season. That is the reason bake cherry tart with crisp cherries, when they are offered.
You may use frozen and also preserved cherries for you personally tart; however they will not taste fresh. Therefore start pitting cherries to make the best cherry tart!
Did you know National Cherry Festival conducted in Michigan was the earlier model of National Cherry Tart Day? So far as usage of cherries in cooking food was quite reduced, the typical dish was cherry tart with crust bottom part and sweet filling up.
Tart is equally to pie, flan and tartlet, these types of terms overlap. Pie is much more common for America, although tart is French innovation.
We always believe that cherry tarts ought to have more credit compared to all which were given. They're thus versatile – from full-size to minis, with a number of crust options, along with the age-old discussion with regards to cherries: bitter or sweet? Dédé possesses something about that really. Numerous recipes will certainly just require fresh cherries as well as don't stipulate and think us when we insist that they are light-years aside in flavor! In the event you discover such recipes have a look at the sugar. When sour cherries are needed you will have a lot of it. With any luck the recipe you could be using does indeed distinguish between the 2, or perhaps your tart as well as pie longings transcend cherry?
Received Fresh Cherries? Here's an appealing way to pit all of them immediately in case you don't have a cherry pitter/ cherry stoner handy. Basically invert a thin finished funnel upside down over a container, Place the cherry on the top and press down. The pit with decrease to the bowl along with the cherry could be eaten pit free (or perhaps utilized in recipes, as preferred!).
National Eat Your Vegetables Day
National Eat Your Vegetables Day is celebrated on June 17th of each year. For tips on how to celebrate National Eat Your Vegetables Day, check out the following video by
CeleGREAT
. June 17th is National Eat Your Vegetables Day!
The noun vegetable means an edible plant or part of a plant, but usually excludes seeds and most sweet fruit. This typically means the leaf, stem, or root of a plant.
Some vegetables can be consumed raw, some may be eaten cooked, and some must be cooked in order to be edible. Vegetables are most often cooked in savory or salty dishes. However, a few vegetables are often used in desserts and other sweet dishes, such as rhubarb pie and carrot cake. A number of processed food items available on the market contain vegetable ingredients and can be referred to as "vegetable derived" products. These products may or may not maintain the nutritional integrity of the vegetable used to produce them. Examples of vegetable-derived products are ketchup, tomato sauce, and vegetable oils.
Vegetables are eaten in a variety of ways, as part of main meals and as snacks. The nutritional content of vegetables varies considerably, though generally they contain little protein or fat, and varying proportions of vitamins such as Vitamin A, Vitamin K and Vitamin B6, provitamins, dietary minerals and carbohydrates. Vegetables contain a great variety of other phytochemicals, some of which have been claimed to have antioxidant, antibacterial, antifungal, antiviral and anticarcinogenic properties. Some vegetables also contain fiber, important for gastrointestinal function. Vegetables contain important nutrients necessary for healthy hair and skin as well. A person who refrains from dairy and meat products, and eats only plants (including vegetables) is known as a vegan.
However, vegetables often also contain toxins and antinutrients such as a-solanine, a-chaconine, enzyme inhibitors (of cholinesterase, protease, amylase, etc.), cyanide and cyanide precursors, oxalic acid, and more. Depending on the concentration, such compounds may reduce the edibility, nutritional value, and health benefits of dietary vegetables. Cooking and/or other processing may be necessary to eliminate or reduce them.
Diets containing recommended amounts of fruits and vegetables may help lower the risk of heart diseases and type 2 diabetes. These may also protect against some cancers and decrease bone loss. The potassium provided by both fruits and vegetables may hep prevent the formation of kidney stones.


National Stewart's Root Beer Day
For many years now, June 17 has celebrated National Stewart's Root Beer Day. Celebrating this holiday each year is easy, just gather together some friends and some Stewart's Root Beer and enjoy!!
Originating in 1924, in Mansfield Ohio, Stewart's Fountain Classics were a brand of "old fashioned" fountain sodas. They are a brand of premium soft drinks that are made in the United States.
Opening of the First Stewart's Root Beer Stand
"1924, Frank Stewart set out to develop the world's best-tasting root beer which he intended to sell in order to supplement his income as a schoolteacher. With the secret recipes in hand, he soon opened his first Stewart's Drive-In where he served ice-cold Stewart's Root Beer in tall, frosty mugs. The creamy taste of Stewart's Root Beer was an instant success and has been enjoyed by consumers for over 75 years!"
Stewart's Produced in Bottles for the First Time
"For the first 66 years, Stewart's Root Beer was only available at Stewart's root beer stands and later, at Stewart's Drive-Ins. In 1990, Cable Car Beverage Corporation acquired the bottling rights for Stewart's and began selling Stewart's Root Beer in 12 oz. amber glass bottles."
The Cable Car Beverage Corporation was purchased by Triarc in November of 1997.
In 2000, Cadbury Schweppes PLC acquired the Stewart's brands along with Snapple and Mistic Brands.
In 2006 at the World Cup of Root Beer, Stewart's Root Beer was named the top Root Beer!
Pittsburgh is the root beer guzzling capital of the world!
On this day, many stores, across the United States, will be hosting event demos of Stewart's Root Beer to their customers.
World Day To Combat Desertification and Drought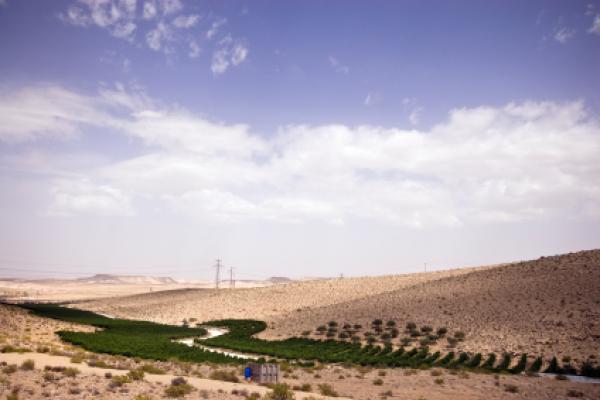 The United Nations' World Day to Combat Desertification and Drought is annually observed on June 17 to highlight the urgent need to curb the desertification process. It also aims to strengthen the visibility of the drylands issue on the international environmental agenda.
Individuals and organizations in various countries, such as Australia, Algeria, Canada, China, Ghana, and the United States, have participated in the day in recent years. Many events focus on educational activities to help combat problems relating to desertification and drought.
Promotional activities may include the distribution of awareness raising materials, such as calendars, fact sheets, posters and postcards, to educational institutions and the general public. The day may also feature educational case studies, forums or discussions on drought and desertification, its implications on society and ways to minimize the problem.
However, the effort to fight against desertification and drought does not occur only on this day. Many countries have been making a progressive effort in proactively addressing the issue and looking for solutions. For example, the Algerian Government resorted to a French research and engineering firm, in view of elaborating a national plan to protect the agricultural lands and to fight desertification. Pilot projects in Lebanon resulted in villagers producing za'atar and other traditional delicacies to tackle the agricultural decline caused by years of drought and desert expansion.
In December 1994, the United Nations General Assembly declared June 17 the World Day to Combat Desertification and Drought. The assembly acknowledged that desertification and drought were global problems because they affected all regions of the world. The assembly also realized that joint action by the international community was needed to combat desertification and drought, particularly in Africa.
States were invited to devote the World Day to promoting awareness of the need for international cooperation to combat desertification and the effects of drought, and on the implementation of the Convention to Combat Desertification. Since then, country parties to the United Nations Convention to Combat Desertification (UNCCD), non-governmental organizations and other interested stakeholders celebrate this particular day with outreach activities worldwide on June 17 each year.
In March 2005 the UN agencies involved in celebrating the 2006 International Year of Deserts and Desertification organized a logo competition for that particular year. Krishen Maurymoothoo, a graphic designer from Mauritius, won the contest. The winning design featured three elements: a tree, which covers the logo as a protective roof; the sun, which acts as a symbol of warmth and life; and the dunes, which were formed of several colors relating to the earth's land. The current UNCCD logo, although different in some aspects, shares some similarities with Maurymoothoo's logo: trees that protect the earth; the sunlit sky, which brings about warmth in the background; and the land. Both logos use earth-based colors, which include green and brown.