Mutt Day
In 2005 Mutt Day was created by Colleen Paige, Celebrity Pet Expert and Animal Welfare Expert. The day which takes place on July 31 and December 2 each year is about celebrating mixed breed dogs - the mutt! Sadly, the largest number of dogs euthanized in animal shelters each year are unwanted, medium to large mixed breed dogs.
The aim of the day is to raise awareness of the plight of mixed breed dogs in shelters around the USA and to educate the public about the number of mixed breed dogs that are waiting to be given a loving and caring home.
Did you know that mixed breed dogs are usually healthier than their pedigree pals, they are generally better behaved and they live longer. And what's more they are every bit as capable as pure bred dogs and they are just as good at performing specialized duties, for example guiding the blind and bomb and drug sniffing.
It is so sad that millions of unwanted healthy mixed breed dogs are housed in shelters just waiting for that special new home so they can share their love with a kind family.
This December, on Mutt Day, Colleen Paige would like you visit your local shelter and find a new four-legged friend. You can adopt a mixed breed dog or alternatively, please donate at least $5, or whatever you can afford to your local animal shelter - as they need all the financial help they can get to ensure these dogs have a comfortable and happy life!
There are other ways you can get involved to help your local animal shelter, for example, you can become a volunteer and walk a dog, or get your friends and family to donate food and other doggie supplies and treats. You could even hold an event to raise funds and donate them to your local animal shelter - every dollar helps!
So ... get your thinking caps on and do what you can to support Mutt Day.
National Cotton Candy Day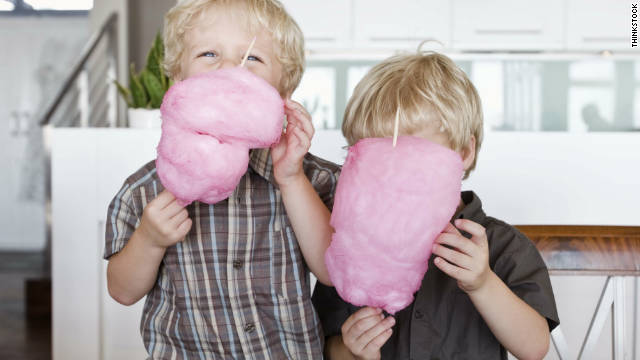 National Cotton Candy Day is an annual celebration that falls on two days during the year December 7th and July 31st. On this unofficial holiday, Americans celebrate by paying tribute to this delicious confection made of sugar. Cotton candy, also known has candyfloss and fairy floss, is spun sugar with added coloring. First the sugar is melted, then brought back to a thin solid state. It is commonly sold at fairs, carnivals, festivals and the circus. This confection is usually served on a cardboard stick or comes enclosed in a plastic bag. The fluffy, cloud like candy is most commonly found in pink and blue.
The history behind National Cotton Candy Day seems to be a mystery. However, it is not a mystery where this melt-in-your mouth candy come from. Although, it was made before in the 1700s, cotton candy was expensive and timely to make. Then in 1897, William Morrison and John C. Warton invented the machine spun variety. In 1899 this invention was patented. Fairy Floss made its claim to fame, when it was introduced at the St. Louis World's Fair in 1904. Guest paid a whopping 25 cents for a bag for this big hit. It wasn't until 1920 that this treat renamed cotton candy.
National Cotton Candy Day is simple to celebrate. On July 31st, you'll probably be able to enjoy cotton candy at a fair, amusement park, or at boardwalk concessions. However, there aren't many fairs and carnivals within the United States during the month of December. If there are any events going on, by all means, go out and have a bag. The circus would be an excellent place to start. It is pretty easy to find this confection already premade and packaged in candy shops and grocery stores for a more modest celebration. What a special treat it would be for children to see it actually being made. Cotton candy machines can be rented for this special occasion.
National Jump for Jelly Beans Day
Every year on the 31st day of July falls a little known food holiday known as National Jump for Jelly Beans Day. Not to be confused with National Jellybean Day, which falls on April 22nd each year, this holiday presumably requests that lovers of the tiny, sweet, gummy candies work for their treats with an enthusiastic leap.
July 31 is indeed a popular day for food holidays, as two others fall on this very date: National Cotton Candy Day and National Raspberry Cake Day. Those who love sweet fruity flavors can push the envelope by celebrating all 3 of these holidays, and make this a day of true indulgence.
It is difficult to find information on the Internet regarding the origins of National Jump for Jelly Beans Day, just as it is for many of the more obscure food holidays. This holiday may have been started by makers of jelly beans, or by fans of the candies.
The jelly bean itself is thought to date back to biblical times with Turkish delight, although modern jelly beans are quite different than this ancient ancestor. Jelly beans as we now know them stemmed from Jordan almonds, as they are made by the same process of shaking a filling in a container of a syrup to coat. This process, which was invented in France in the 1600's, used to be done by hand but machines now generally perform the job.
While major celebrations of this holiday may be hard to find, you may see regional festivities or special promotions by jelly bean manufacturers. This holiday lends itself well to throwing a children's party, where young ones can enjoy jumping up and down and eating plenty of jelly beans.
National Raspberry Cake Day
National Raspberry Cake Day is observed on July 31. Raspberry pie is pie composed of raspberry filling or topping, usually in the form of either raspberry jam, actual raspberries themselves, or some combination thereof. Raspberries can be stewed or soaked in water prior to baking to prevent burning.
The raspberry or hindberry is the edible fruit of a multitude of plant species in the genus Rubus, most of which are in the subgenus Idaeobatus; the name also applies to these plants themselves. Raspberries are perennial. The name "raspberry" originally referred to the red-fruited European species Rubus idaeus, and is still often used to refer to just this particular species.
Raspberries are grown for the fresh fruit market and for commercial processing into individually quick frozen (IQF) fruit, purée, juice, or as dried fruit used in a variety of grocery products. Traditionally, raspberries were a mid-summer crop, but with new technology, cultivars, and transportation, they can now be obtained year-round. Raspberries need ample sun and water for optimal development. While moisture is essential, wet and heavy soils or excess irrigation can bring on Phytophthora root rot which is one of the most serious pest problems facing red raspberry. As a cultivated plant in moist temperate regions, it is easy to grow and has a tendency to spread unless pruned. Escaped raspberries frequently appear as garden weeds, spread by seeds found in bird droppings.
National Talk in an Elevator Day
Each year on the final Friday in July, the United States observes National Talk in the Elevator Day, an annual reminder of just how much time we spend waiting for and riding in these vertical people movers. While elevators are among the safest forms of public transportation, they're also one of the most uncomfortable, and they can lead to some strange encounters. So in honor of the big day, which will be celebrated on July 25 this year, we decided to explore some of the oddest behavior seen in elevators and to find out just why these vehicles inspire such strange activities.
Awkward but Harmless Behavior
You don't have to be claustrophobic to feel tense when dealing with the forced closeness of elevator travel. According to Jodi R.R. Smith, author of The Etiquette Book: A Complete Guide to Modern Manners, (Sterling), elevators break down the careful boundaries we all create, especially in our professional lives. "In an elevator, especially a crowded one, we are well within other people's bubbles. And occasionally we are even touching, shoulder to shoulder. This makes us here in the United States very uncomfortable." Regular riders have come up with a host of coping methods to handle the daily interactions that can stretch the borders of normal social relations to the breaking point. Here, some of the most common avoidance techniques:
The smartphone escape: This move says, I'm so busy emailing I don't have time to acknowledge other passengers.
The quick smile with barely any eye contact: Lets others know you see them, but tells them that if you wanted to talk, you would have said hello.
The 'Don't box me in' stance: Give your fellow passengers their space and communicate with your body language that you expect the same courtesy.
The pointless comment: It could be about the weather (could it get any hotter?) or the day of the week (thank God it's Friday!). The topic is irrelevant; this friendly gesture acknowledges that we're all in this together.
The information overload: No one wants to be stuck with a chatty Cathy, but have some sympathy – fear of elevators is a common phobia, and some sufferers try to distract themselves by striking up a conversation. Of course the incessant talker may just be under the impression that she's fascinating.
The Mirror Effect
Fun fact: Elevator companies first installed mirrors to distract people from thinking about their fear of the elevator crashing down. Instead of staring at a blank wall and worrying about impending doom, riders could focus on whether their hair looked okay or check for spinach in their teeth. These days, some folks view the presence of mirrors as a license totreat the elevator like their own personal grooming station.
When Careerbuilder.com asked American workers to share the weirdest behavior they had seen in an office elevator, respondents were only too happy to vent about inappropriate grooming. Corporate America has seen fellow travelers change a baby's diaper; floss teeth; clip fingernails; and flash a rash and ask for a diagnosis while riding between floors.
Bizarre Behavior
Of course, not all tales of elevator annoyances are as harmless as watching a lipstick touchup. That same Careerbuilder.com survey cited a number of in-your-face instances of elevator misbehavior, including "pantsing" another passenger, fist fighting and even boogying for the duration of the ride.
Smith's favorite tale of an awesomely bad elevator experience happened to a friend of hers, who was riding in a New York City lift with women speaking another language – one she happened to be fluent in. "The two women riding the elevator tore her apart," says Smith. "When my friend got to her floor she turned and, in the same language, said that she had thought she actually looked pretty good that day. The women were shocked!"
Taking Charge of the Elevator Experience
While these instances are pretty extreme, it turns out that simply getting on an occupied elevator – and even waiting for the elevator to arrive – are among the least enjoyable moments of the day, according to the same survey. So do a little check-in to make sure you're bringing your best manners to the elevator:
Do: Hold the elevator door when someone is rushing to catch it.
Don't: Talk on your cell phone as if you are completely alone.
Do: Make sure to give others in the elevator their breathing room by automatically adjusting where you stand as others enter the elevator.
And, in honor of National Talk in the Elevator Day, take a chance and make a light connection with other riders and own your vertical commute. Smith, the etiquette expert, offers some tips to get you started:
If you're riding with a stranger, you could use the holiday as an ice breaker: "Good morning. Have you ever heard of National Talk in the Elevator Day?"
If you're onboard with your boss: Keep it light and polite. A simple "Good morning" will do. If she makes eye contact and responds, you can ask, "Any big vacation plans coming up?"
If you're sharing the car with your crush: Avoid work talk, avoid politics and avoid turning into an interrogator with rapid-fire questions. Try a simple flirt: Make eye contact, smile and look away. Keep the conversation positive and lively.
And remember, don't go too far. You'll probably see these people in the elevator again very soon.
System Administrator Appreciation Day
Your network is secure, your computer is up and running, and your printer is jam-free. Why? Because you've got an awesome sysadmin (or maybe a whole IT department) keeping your business up and running. So say IT loud; say IT proud…
Friday, July 25, 2014, is the 15th annual System Administrator Appreciation Day. On this special international day, give your System Administrator something that shows that you truly appreciate their hard work and dedication. (All day Friday, 24 hours, your own local time-zone).
Let's face it, System Administrators get no respect 364 days a year. This is the day that all fellow System Administrators across the globe, will be showered with expensive sports cars and large piles of cash in appreciation of their diligent work. But seriously, we are asking for a nice token gift and some public acknowledgement. It's the least you could do.
Consider all the daunting tasks and long hours (weekends too.) Let's be honest, sometimes we don't know our System Administrators as well as they know us. Remember this is one day to recognize your System Administrator for their workplace contributions and to promote professional excellence. Thank them for all the things they do for you and your business.
Wait… what exactly is SysAdmin Day? Oh, it's only the single greatest 24 hours on the planet… and pretty much the most important holiday of the year. It's also the perfect opportunity to pay tribute to the heroic men and women who, come rain or shine, prevent disasters, keep IT secure and put out tech fires left and right.
At this point, you may be thinking, "Great. I get it. My sysadmin is a rock star. But now what?" Glad you asked! Proper observation of SysAdmin Day includes (but is not limited to): Cake & Ice cream, Pizza, Cards, Gifts, Words of gratitude, Custom t-shirts celebrating the epic greatness of your SysAdmin(s), Balloons, Streamers, and/or Confetti.
Uncommon Instruments Awareness Day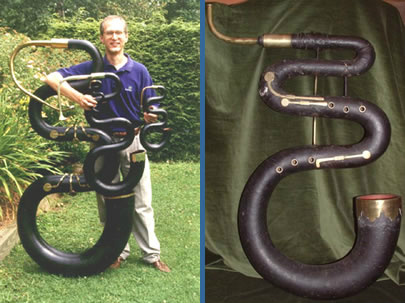 Break out your euphoniums, dulcimers, mellophones and hurdy-gurdys because it's that time of the year again. It's Uncommon Instrument Awareness Day, you know, that holiday that's only a holiday because someone named "Monkeyboy290" created a
website
. (PS—you're gonna wanna turn down your volume before you click on that.) But now, thanks to the viral nature of the Internet we can all celebrate this little known non-holiday! Obviously, Step 1 is looking up what those instruments we mentioned above even are. Step 2 is to get out there and make some noise. Don't just tell people about your love of the xaphoon, go out there and play one!
University of Maryland has its own collection of rare and early instruments, including the very fun-to-say hurdy-gurdy, which, FYI, is a favored instrument of Arcade Fire. Open to both students and the public, this is your chance to party like its 1699.
Visit the website here
.
If you're looking to get into the hammered dulcimer, email DC native
Jody Marshall
. No prior experience is necessary, she'll teach you the ways of this bizarre stringed instrument for $60 an hour in her McLean studio. Go on, play that funky music...
Finally, if you're just looking to purchase or rent some wacky instruments for your inevitable Uncommon Instruments House Party, check out Takoma Park's House of Musical Traditions (7010 Westmoreland Ave., Takoma Park, Md.), where you can find a gazillion different kinds of flute-like instruments, as well as our personal favorite, the Bowed Psaltery. The less sure we are of how to pronounce it, the more we want to play it.
World Ranger Day
World Ranger Day is observed on the 31st of July each year. It is the day to commemorate the many Rangers killed or injured in the line of duty. It is also the day to celebrate Rangers and the work they do to protect the world's natural and cultural treasures. World Ranger Day is promoted by the 54 member associations of the International Ranger Federation (IRF), by our partner the Thin Green Line Foundation, and by individuals who support the work of Rangers and the IRF.
The first World Ranger Day was observed in 2007 on the 15th anniversary of the founding of the IRF.
You can celebrate World Ranger Day in a number of ways:
Light a candle and observe a minute's silence to think about those Rangers who have died in the line of duty
Plant a tree as a living tribute to Rangers around the world
Host a screening of the international Ranger documentary The Thin Green Line
Take the time to talk with park visitors and partners about the work of Rangers around the world
Host a special public event in or near your park dedicated to the work of Rangers in your particular area and highlight the role they share with Rangers around the world
Meet with your local communities, partners, and support groups to talk about the work of the IRF and how they can help support Rangers and protected areas
Visit a school – engage young people in the future of world parks, biodiversity, and conservation
Invite a Ranger from another park or country to join you and your co-workers for a week in your park, encompassing the 31st of July
Rangers may wish to meet with fellow park staff and/or your boss to discuss World Ranger Day and the role of Rangers, including the work of the IRF
Seek partners and donors interested in supporting and sustaining the work of your protected area and the IRF
Write an article for your local newspaper about Rangers and the significance of World Ranger Day
Present an award to a Ranger in your park or ranger association who has made a special contribution to the management of protected areas, their association or the IRF
Lobby your state or national government to establish a National Ranger Day
Have fun! Celebrate your role in protecting the world's natural and cultural treasures