National Corn Fritters Day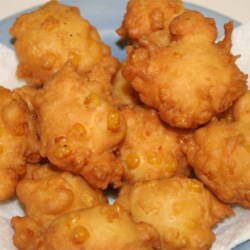 Every 16th of July in the United States, people all over the country fry up a batch or two of corn fritters in celebration of a little known holiday called National Corn Fritters Day. On this day, the crispy fritters (which are made from corn kernels and various other ingredients, and are sometimes also called Southern bread) are enjoyed at tables across the nation. Although many people may have never even heard of this food, it is commonly seen as a snack or a side dish in Southern regions.
The precise origins of the food holiday called National Corn Fritters Day are somewhat ambiguous. It is not entirely clear how the day got its start. Corn fritters themselves, however, are typically associated with the American South. This region is known around the world for producing various fried comfort foods, and corn is a traditional American ingredient that has been used in the country for centuries.
However, several other cultures also have a version of the corn fritter. Asian cuisine, for example, boasts a fritter made with chopped vegetables (sometimes including corn) that is typically served with a spicy dipping sauce.
Major celebrations for National Corn Fritter Day may be few and far between, but you may find regional events such as corn fritter cook offs or parties hosted by lovers of the fried yellow treats. Even if there is no official celebration near you, you can always celebrate by making some corn fritters in your own kitchen. You can share them with family and friends, and even introduce the fritters to those who have never tasted them in the past.
National Fresh Spinach Day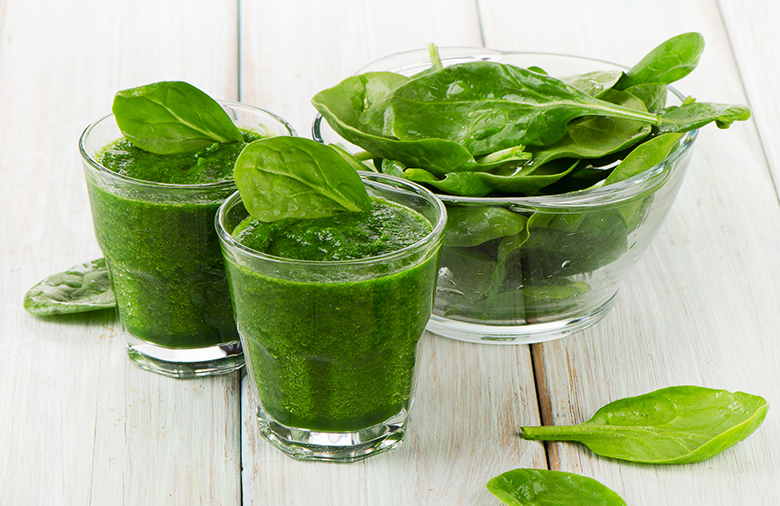 It's National Fresh Spinach Day! Spinach is a super food – high in iron and low in calories, spinach is also a great source of fiber, protein, calcium, and vitamins C and A. Spinach helps build muscle (just ask Popeye) and it helps reduce the risk of heart disease, stroke and osteoporosis. Some even believe that eating spinach on a regular basis can help reduce brain damage due to natural aging.
National Fresh Spinach Day may not be observed with lavish gifts or even exploding fireworks, but it's still a day to celebrate. Vibrant and bright green, spinach is loaded with protein, iron, vitamins and minerals.
Plus delicious spinach is such a versatile vegetable to prepare. Whether steamed, sautéed or blended, fresh spinach is an economical way to add vital nutrients and flavor to meals and snacks throughout the day.
To help you get the most out of celebrating National Fresh Spinach Day today, discover some secrets to why Popeye found it so appealing.
Recommended Daily Allowance – 1 Cup
987.2% – Vitamin K
104.8% – Vitamin A
84% – Manganese
65.7% – Folate
35.7% – Iron
How it Benefits Your Body
Protects from cancer
Promotes eye health
Anti-inflammatory
Maintains blood pressure
Improves bone health
National Personal Chef Day
Created by the United States Personal Chef Association (USPCA), July 16 is National Personal Chef Day and celebrates personal chefs and the unique service they perform – preparing meals for busy households, seniors, those with special dietary needs, or kitchen klutzes who should stay as far away from the kitchen as possible.
If you're lucky enough to have a personal chef, thank him or her for the delicious food they prepare for you every day. You might even consider giving them the day off, even if it means living off of easy-to-make sandwiches for a day.
If you don't have a personal chef and are interested in hiring one but don't know where to start, the USPCA can help you find a personal chef in your area.
Interested in becoming a personal chef? What better day to get the ball rolling than National Personal Chef Day!? Check out "How to Become a Personal Chef" on eHow.com for a quick overview on what you need to do to become a personal chef, then find a training and certification program that best fits you. The USPCA recommends the Culinary Business Academy.
World Snake Day
World Snake Day is celebrated on July 16th of each year. Though a relatively obscure holiday with unclear origins, it is celebrated by wildlife enthusiasts the world over with great passion. Tributes sometimes even make the national news. Given human society's age-old fascination with these beautiful but misunderstood creatures, a day to celebrate them seems only fair.
This holiday is celebrated both virtually and physically, bringing together snake-lovers to rejoice in their common wonder at the marvels of nature's creation. In 1967 a Snake Farm was started in Texas, which was subsequently brought into popular culture in the 1970's through a song by the famous rock band the Ramones. Since then, its tourist appeal has only grown, and it has become an irresistible stop for many travelers on road-trips in the area. July 16th is, naturally, the busiest day of their year, and brings World Snake Day to the attention of many who would otherwise remain ignorant of it. Small NGOs capitalize on the day to conduct awareness programs about snakes for the general public.
An important contribution of World Snake Day is to the cause of conservation of a sometimes dangerous but mostly misrepresented reptile. Snakes live on every continent except Antarctica, and can vary from 32 feet long pythons to tiny vine snakes. Only about one-fourth of all snakes are venomous, and all of them would much rather avoid human contact if they could. Maximum snake bite incidents occur when humans inadvertently step on or otherwise disturb the peaceful creatures. India, with all its stereotypes of snake-charmers, is home to only four venomous snake species, but many destructive superstitions and myths. World Snake Day, conservationists hope, can help remove people's fears and illusions about snakes, and help them gain recognition as a marvelous adaptable apex species.
The sinuous muscles and sharp fangs of snakes have captured the imagination of human societies for centuries, with the earliest known carved representation nearly 12,000 years ago in Turkey. They have played a major role in religion and mythology, from the Bible to the Mahabharata to ancient Egyptian texts. Snakes play an important role in the ecosystem by controlling rodents and pests, and greater awareness can help raise support to understand these elusive creatures further. Common species are sometimes kept as pets, but in a rush for exotic species much damage can be done. For example, the species could become endangered, or be introduced to a new area by mistake, upsetting the ecological balance. The initial reaction on finding a snake for most lay-people remains fear and the desire to kill it. World Snake Day can be used as a tool to educate and inform people about how to deal with snakes, whom to call, resources available to them etc.