National Peach Ice Cream Day
July is a big month for ice cream. Dubbed National Ice Cream Month, this time of year boasts several American ice cream food holidays, such as National Strawberry Sundae Day (July 7), National Ice Cream Day (July 20), National Vanilla Ice Cream Day (July 23) and National Hot Fudge Sundae Day (July 25). This page is all about National Peach Ice Cream Day, which happens to fall on the 17th of the month.
Because peach season occurs during the summer time, and warm weather is ideal for enjoying cold, frozen treats, it is especially fitting that National Peach Ice Cream Day is celebrated in July. Both children and adults alike can celebrate by enjoying a scoop or two of this fruity, creamy treat.
National Peach Ice Cream Day has an elusive history, as it is difficult to locate any factual information about the holiday from any official sources. This is fairly common with food holidays, which often stem from local beginnings or are started by food companies.
Peaches themselves have ancient roots, and can be traced back to China in the 10th century B.C. Peaches were introduced to the Romans via Persians, and brought to America in the 16th century by explorers from Spain. Peaches began to be commercially cultivated in The States in the 1800's, and these days they are the country's second biggest fruit crop (after apples).
National Peach Ice Cream Day celebrations may be found at local ice cream parlors or restaurants, where reduced prices or special dishes may be offered. You may wish to celebrate by throwing a peach ice cream party, and making your own at home or purchasing some from the store. Of course, you can also opt to simply scoop yourself a bowl full of ice cream and enjoy it all by yourself.
National Tattoo Day
National Tattoo Day is an informal holiday to recognize tattooing, tattoo culture and tattoo artists. Tattooing is an art that has enjoyed a history in the U.S. as colorful and checkered as the myriad designs tattoo artists ink into their patrons. While over the decades it is a practice that has risen and fallen in the American popular consciousness, tattooing has firmly established itself in the annals of U.S. subculture.
Whatever the current popular national attitude toward tattooing may be, it's grown into a legitimate industry in its own right. A published report indicated that, while no official figures have been uncovered, estimates around the year 2010 saw the tattoo industry bringing in around $2.3 billion annually between the approximately 15,000 tattoo parlors across the nation, according to Daily Finance.
July 17 has been decreed National Tattoo Day, a day to recognize the growth and influence of the tattoo industry in U.S. sociocultural development. In recent years, the industry has developed alongside the parallel yet still somewhat nascent field of tattoo removal, a field enjoying rapid growth in both technological innovation and sheer size.
Red, white and tattoo - The practice of tattooing is almost as old as humanity. Frequently observed by archeologists studying ancient Egypt as an art form popularized by many women of the time, The Smithsonian reported that tattoos have been discovered on human remains that date back as far as 3000 B.C., largely believed to serve therapeutic purposes in a similar vein to acupuncture today.
However, it wasn't until centuries later that the practice made its way to the U.S. by way of Europe. PBS tells us that 18th century explorers to Polynesia discovered natives who practiced the art, and many returned to their home continent with unique souvenirs inked into their skin. The Civil War was a prime breeding ground for the art of tattooing, and many of the first modern professional tattoo artists originated during this time.
In an article written in 1897 for The Strand magazine, English author, photographer and naturalist Gambier Bolton spoke of the influence of the burgeoning Western tattoo scene, writing, "But to come down to more modern times, we find England, America, Burmah, and Japan the centers of really artistic tattooing."
During World War II, sailors and soldiers traveling abroad played a significant role in elevating the prominence of tattooing, receiving them as wartime souvenirs and ways to commemorate deeds and fallen comrades, and the practice has remained largely entrenched in sailor culture ever since. The 20th century was a boom time for the tattoo industry, with particular growth centered around Detroit. As The Detroit News claimed, the transportation hub saw its fair share of sailors and transient workers who made a habit of patronizing the city's tattoo parlors while on furlough, and the city's attitude toward the process remains today – the Motor City boasts the most tattoo shops per capita out of any city in the nation.
Getting under the nation's skin - Despite the fact that tattooing has managed to thrive within the bounds of its subculture, it is a practice that has struggled to gain a foothold in the larger social consciousness. The U.S. tattoo industry has weathered impediments of all sorts, ranging from social and professional stigma to anti-tattoo campaigns led by public health agencies – many of the nation's major cities have enforced bans on the practice of tattooing up until mere years ago. Even New York City put a stopper in tattooing until the '90s.
Unfortunately for tattooists, hepatitis concerns and sociocultural dissonance didn't do much to endear body art to the public at large, and tattooing fell back into the fringe in recent decades. Banned by many of the standard social channels, tattooing became, for better or worse, synonymous with criminal organizations, biker gangs and other undesirables. Old perceptions die hard, and a study conducted by Career Builder found that tattoos were cited as the third most common factor that could limit a candidate's hiring potential as recent as 2011, with nearly a third of respondents citing aversion to visible tattoos.
Permanent? Wary parents often cite tattoos' permanence as a reason for rebellious kids to veer away from seeking them out. Fortunately for impulsive youths, the process isn't strictly speaking irreversible. Unfortunately, tattoo removal has, until recently, been a crude and often painful affair. In fact, while tattooing technology has progressed significantly, the technology involved in tattoo removal has historically been spotty, inefficient or dangerous as recently as a decade ago.
According to an account from Bolton in 1897, "The only case in which this painful ordeal has been borne, so far as the writer's experience goes, was at the hospital at Singapore, when the scar left behind was infinitely worse that the original tattooed design of an anchor on the back of the hand."
Fortunately, those experiencing tattoo regret have more and better options available than ever before. Laser tattoo removal represents the future of the industry, both technologically and financially. Previously an expensive and time-consuming process – often taking up to a year to remove a single tattoo – accessibility of new technology has boosted tattoo removal from a niche market to a $66 million dollar industry, The Boston Globe reported.
World Day for International Justice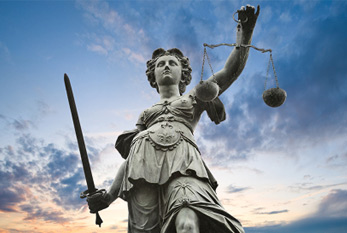 World Day for International Justice, also referred to as Day of International Criminal Justice or International Justice Day is celebrated throughout the world on July 17 as part of an effort to recognize the emerging system of international criminal justice. July 17 was chosen because it is the anniversary of the adoption of the Rome Statute, the treaty that created the International Criminal Court. On 1 June 2010, at the Review Conference of the Rome Statute held in Kampala (Uganda), the Assembly of State Parties decided to celebrate 17 July as the Day of International Criminal Justice.
On 17 July 1998, the Rome Statute was adopted by a vote of 120 to 7. The seven countries that voted against the treaty were Iraq, Israel, Libya, the People's Republic of China, Qatar, the United States, and Yemen. Under the Rome Statue, the ICC can only investigate and prosecute in situations where states are unable or unwilling to do so themselves. Thus, the majority of international crimes continue to go unpunished unless and until domestic systems can properly deal with them. Therefore, permanent solutions to impunity must be found at the domestic level. This text has been taken from www.cute-calendar.com.
Each year, people around the world use this day to host events to promote international criminal justice, especially support for the International Criminal Court. The day has been successful enough to attract international news attention, and for groups to use the day to focus attention on particular issues such as genocide in Darfur, Falun Dafa, and serious crimes of violence against women.
Wrong Way Corrigan Day
Douglas Corrigan, the last of the early glory-seeking fliers, takes off from Floyd Bennett field in Brooklyn, New York, on a flight that would finally win him a place in aviation history.
Eleven years earlier, American Charles A. Lindbergh had become an international celebrity with his solo nonstop flight across the Atlantic. Corrigan was among the mechanics who had worked on Lindbergh's Spirit of St. Louis aircraft, but that mere footnote in the history of flight was not enough for the Texas-born aviator. In 1938, he bought a 1929 Curtiss Robin aircraft off a trash heap, rebuilt it, and modified it for long-distance flight. In July 1938, Corrigan piloted the single-engine plane nonstop from California to New York. Although the transcontinental flight was far from unprecedented, Corrigan received national attention simply because the press was amazed that his rattletrap aircraft had survived the journey.
Almost immediately after arriving in New York, he filed plans for a transatlantic flight, but aviation authorities deemed it a suicide flight, and he was promptly denied. Instead, they would allow Corrigan to fly back to the West Coast, and on July 17 he took off from Floyd Bennett field, ostentatiously pointed west. However, a few minutes later, he made a 180-degree turn and vanished into a cloudbank to the puzzlement of a few onlookers.
Twenty-eight hours later, Corrigan landed his plane in Dublin, Ireland, stepped out of his plane, and exclaimed, "Just got in from New York. Where am I?" He claimed that he lost his direction in the clouds and that his compass had malfunctioned. The authorities didn't buy the story and suspended his license, but Corrigan stuck to it to the amusement of the public on both sides of the Atlantic. By the time "Wrong Way" Corrigan and his crated plane returned to New York by ship, his license suspension had been lifted, he was a national celebrity, and a mob of autograph seekers met him on the gangway.
Yellow Pig Day
July 17th is celebrated as Yellow pig day. You must be wondering what this Yellow pig day is. This holiday is dedicated to two mathematicians, Michael Spivak and David C. Kelly and the number 17.
The celebration of yellow pig day originated in early 1960's by the mathematicians in college campus. It all started when Michael Spivak and David Kelly were given an assignment to analyze the property of number 17 when they were student at Princeton. They began finding out interesting properties about number 17 and in the process came up with mythical Yellow Pig which has 17 teeth, 17 toes, 17 eye lashes and so on.
Yellow Pig day is celebrated with much fanfare among mathematical society. Students wear T-Shirts based on mathematical themes with yellow pig on it. You can also celebrate the event by exchanging yellow pig gifts and other gifts based on mathematical themes. At Princeton, David Kelly gives a lecture on historical and mathematical property of number 17 and his collection of 289 (square of number 17) yellow pigs are kept on display. The celebration is concluded by singing yellow pig carols and eating yellow pig cakes.