Chocolate Day
Chocolate Day is celebrated on July 7th of each year. We were unable to discover the origin on Chocolate Day, but believe it has something to do with when it was discovered and brought to Spain or to the Americas.
Chocolate is a raw or processed food produced from the seed of the tropical Theobroma cacao tree. Cacao has been cultivated for at least three millennia in Mexico, Central and South America, with its earliest documented use around 1100 BC. The majority of the Mesoamerican people made chocolate beverages, including the Aztecs, who made it into a beverage known as xocolātl a Nahuatl word meaning "bitter water". The seeds of the cacao tree have an intense bitter taste, and must be fermented to develop the flavor.
After fermentation, the beans are dried, then cleaned, and then roasted, and the shell is removed to produce cacao nibs. The nibs are then ground to cocoa mass, pure chocolate in rough form. Because this cocoa mass usually is liquefied then molded with or without other ingredients, it is called chocolate liquor. The liquor also may be processed into two components: cocoa solids and cocoa butter. Unsweetened baking chocolate (bitter chocolate) contains primarily cocoa solids and cocoa butter in varying proportions. Much of the chocolate consumed today is in the form of sweet chocolate, combining cocoa solids, cocoa butter or other fat, and sugar. Milk chocolate is sweet chocolate that additionally contains milk powder or condensed milk. White chocolate contains cocoa butter, sugar, and milk but no cocoa solids.
Cocoa solids contain alkaloids such as theobromine and phenethylamine, which have physiological effects on the body. It has been linked to serotonin levels in the brain. Some research found that chocolate, eaten in moderation, can lower blood pressure. The presence of theobromine renders chocolate toxic to some animals, especially dogs and cats.
Chocolate has become one of the most popular food types and flavors in the world. Gifts of chocolate molded into different shapes have become traditional on certain holidays: chocolate bunnies and eggs are popular on Easter, chocolate coins on Hanukkah, Santa Claus and other holiday symbols on Christmas, and chocolate hearts or chocolate in heart-shaped boxes on Valentine's Day. Chocolate is also used in cold and hot beverages, to produce chocolate milk and hot chocolate. Around three quarters of the world's cacao bean production takes place in West Africa.
Father-Daughter Take A Walk Together Day
Father-Daughter Take a Walk Together Day is celebrated every July 7th. On this special day, fathers and daughters of all ages are encouraged to go for a walk. You can take a walk around your neighborhood, in the city, the mall, a park, or nature preserve. The purpose of this day is to simply spend some time together. Because the thing children most often want (and often don't get) from their parents is their undivided time and attention. Spending time with your kids and taking an interest in them helps their self-esteem by giving them a feeling of acceptance and a sense of worth.
Doing something as simple as taking a walk together can do a world of good for a father-daughter relationship (or any parent-child relationship for that matter!). Going for a walk lets a parent and child spend time together away from the distractions of television, computers, bills, and homework. That one-on-one time gives children a wonderful chance to have your full attention and lets them know that they are important to you. It's a good way to open the lines of communication, which is something that is especially needed with teenagers.
Regardless of whether your daughter is a little girl or grown up, Father-Daughter Take a Walk Together Day is a free and easy way to get out and get reacquainted. And not only is walking absolutely free, but it's also a great way for you and your child to get some exercise! A brisk 30-minute walk will be a good cardiovascular conditioning and strengthening exercise for both of you. With the health benefits associated with walking, and the emotional / psychological benefits of family bonding time, why not make going for a walk a regular habit!
Global Forgiveness Day
Global Forgiveness Day is observed on July 07. It is a day to forgive, and a day to be forgiven! It was created in 1994 by the Christian Embassy of Christ's Ambassadors. Studies show that people who forgive are happier and healthier than those who hold resentments. Forgiveness is the renunciation or cessation of resentment, indignation or anger as a result of a perceived offence, disagreement, or mistake, or ceasing to demand punishment or restitution.
Forgiveness may be considered simply in terms of the person who forgives including forgiving themselves, in terms of the person forgiven or in terms of the relationship between the forgiver and the person forgiven. In most contexts, forgiveness is granted without any expectation of restorative justice, and without any response on the part of the offender. In practical terms, it may be necessary for the offender to offer some form of acknowledgment, an apology, or even just ask for forgiveness, in order for the wronged person to believe himself able to forgive.
In three separate studies, including one with Catholics and Protestants from Northern Ireland whose family members were murdered in the political violence, he found that people who are taught how to forgive become less angry, feel less hurt, are more optimistic, become more forgiving in a variety of situations, and become more compassionate and self-confident. His studies show a reduction in experience of stress, physical manifestations of stress, and an increase in vitality.
National Macaroni Day
Macaroni is a variety of machine-made dry pasta. Quite shorter compared to spaghetti, and hollow, macaroni is egg free.
Each year Macaroni Day is celebrated on 7th July, it's time for some yummy macaroni treat for your near and dear ones. Macaroni has been originated from Italian Macaroni. English borrowed the term from Italian in the 16th century.
Like all other majority of food celebrations and holidays, it is tough to ascertain briefly how National Macaroni Day came into being. Generally on this day holidays are designated by food manufacturers or other groups (or often individuals) who have a vested interest in the product.
The history of macaroni is one of the debatable topics. There are several stories about the conceptualization of pasta; it has been told to have been originated in Rome and Greece, and a few speculates that it was carried to Europe from China by Marco Polo. Nonetheless, the most possible explanation is thought to be that pastas were produced in Arab, Sicilian, and Italian cultures in medieval times.
National Macaroni Day Celebration
Nevertheless, major celebrations for National Macaroni Day are a few, there are often special macaroni dishes served up at local food joints in honor of the holiday, or sales on macaroni products at some stores. You can also celebrate by preparing a batch of your favorite macaroni dish, or involving the children in a macaroni art project.
A few ideas to celebrate macaroni day include:
Prepare for your whole family a mouthwatering delicious dish of macaroni! It can be none other than Macaroni and Cheese!
Organize a macaroni buffet party! All you have to do is line up all shapes and sizes of cooked macaroni and a queue of all types of sauces to top.
Kids are fond of macaroni crafts and this is the ideal day to have some fun with the kids. You can glue dry macaroni to cardboard and make pretty pictures. You can also facilitate colored macaroni (like spinach/green). Little girls would love to make macaroni artifacts! Allow them to string up necklaces and let them wear it for the whole day.
Macaroni Day falls in July and several people also celebrate "Christmas In July", so it cannot be a better time to make macaroni garland than on National Macaroni Day.
You can also conduct cooked macaroni eating contest on that day!
National Strawberry Sundae Day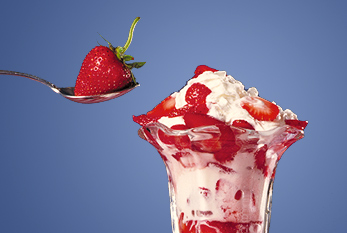 Today is National Strawberry Sundae Day! If you're looking for the perfect way to cool down on a hot summer day, then look no further. A strawberry sundae made with ice cream, whipped cream, and fresh strawberries will do the trick!
Did you know that strawberries are not true berries? Scientists classify a berry as a simple fruit whose seeds and pulp are produced by a single ovary. The strawberry does not fulfill this definition, but this fact doesn't stop people from enjoying it!
One of the most famous ice cream desserts would have to be the ice cream sundae. Next to the banana split, it is one of the most served ice cream desserts in the United States. A Sundae is just a bowl filled with ice cream and then topped with some type of sauce or syrup. The most common types of sundaes are chocolate caramel, butterscotch, or strawberry. Other toppings are placed on a sundae, but are not part of the original makeup. In fact, nuts, dairy cream, and cherries are just an addition to the wonder sundae.
A sundae is called a sundae because most local laws band Ice Cream sodas to be made on Sunday, so this treat was made to be eaten on a Sunday. It was stated that ice cream sodas were too "sinful" and the sundae is just perfect a Sunday afternoon.
The sundae is perfect because it wasn't too indulging. It's just one scoop of ice cream with a little sweet topping. The spelling came from an old myth that a glass salesman gave Two Rivers canoe shaped bowls. To pay tribute to the bowls the e was used instead of a y. Or maybe the spelling of the sundae didn't come from Two Rivers. It is also stated that it is spelled s-u-n-d-a-e so as not to disgrace the meaning of Sunday as a treat. Even though the sundae is easy to make, the history is hard to recall. In fact, many people are disputing where the treat came to life.
Do you know where the birthplace of the sundae is? There are various claims to this treat. One claim is that the sundae was invented in Two Rivers, Wisconsin, but they also took back their claim. It has also been claimed that the sundae was also first developed in Plainfield, Illinois, Evanston, Illinois, New York City, New Orleans, Louisiana, Cleveland, Ohio, Buffalo, NewYork, and Ithaca, New York.
However the rivalry is between Ithaca and Two Rivers. In 2006 the mayor Ithaca had dozens of complaints from Two Rivers about the claim to the title. It was a response to Ithaca after they claimed they had proof of the sundae originality in their town. To Ithaca it is an honor that they will fight for. Two River's claim that the sundae formed in their town because 1881 a soda jerk poured chocolate syrup over ice cream. It was sold only on Sundays in Two Rivers.
Ithaca's claim to fame was to be in 1891, a local pastor placed bowls of ice cream with chocolate syrup and a cherry on top just as a new treat. The sundae can go back as far was 1892, where documented advertisements for cherry sundaes were featured.
Who knows who really invented the sundae, but boy do they taste good! There are many different types of sundaes that you can purchase all over the country. You have the classic hot fudge sundae which is the most popular type of sundae. Most of the time it is made with vanilla ice cream, but chocolate ice cream has also been a popular form. You have also heard of the caramel sundae. With a caramel sauce drizzled on top of vanilla ice cream and usually has pecans thrown on top.
You can also find the strawberry sundae at any local store, but there are many other flavors that are offered now. You can get pineapple, marshmallow (in where a creamy sauce is poured over vanilla ice cream), blueberry, raspberry, cold chocolate, and banana and so on. There are over hundred different types of sundaes, but the most expensive sundae to be documented was sold for thousand American dollars.
It consists of five scoops of rich vanilla bean ice cream covered in edible gold leafs that are made from a rare and expensive chocolate. Then it is covered with passion fruit, oranges, golden caviar, and candied fruits. The cherries are made out of marzipan that has real gold touches. It is served in a crystal goblet and a golden spoon.
To celebrate National Strawberry Sundae Day, enjoy a delicious homemade sundae from your local ice cream shop or invite some friends and family over for an impromptu ice cream social!
Tell the Truth Day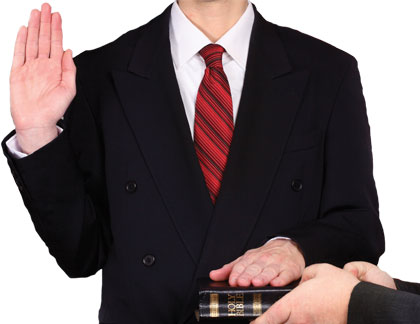 When it comes to holidays, July 7 has a little something for everyone. Not only is it National Macaroni Day and the decadent and delicious National Chocolate Day, it's also Tell the Truth Day. No lie! Not to be confused with National Honesty Day or Tell a Lie Day, the origins of this annual "holiday" are unknown.
The Truth About Lying
Let's be honest. We've all been deceptive and deliberately untruthful at some point in our lives. Whether we've told a little white lie to spare someone's feelings or told a great big whopper of a tale, Tell the Truth Day encourages and reminds folks to tell the truth. Honest engine!
Chances are pretty good many of us have been dishonest with our parents, teachers, friends, boss and/or our significant other. While most condemn lying, the "average" person lies several times per day, according to Psychology Today.
Types of Liars
There are different types of liars. A sociopath uses charm and charisma to manipulate in order to reach his or her goal with little respect for other's feelings. But when lying becomes habit and second nature, he or she is considered a compulsive liar, also referred to as a chronic, habitual or pathological liar. He or she lies about anything. Telling the truth feels uncomfortable while lying is comfortable.