National Men's Grooming Day
The third Friday in August is National Men's Grooming Day. This holiday was originally established in 2007 by American Crew, which markets men's grooming products to professional shops. Each year salons and barbershops participate by offering specials on men's grooming services.
On Friday, August 17, 2007, American Crew, the leading maker of men's professional grooming products, plans to pay tribute to the American male during its National Men's Grooming Day campaign. It's an opportunity for salons and barbershops worldwide to host grooming events and create awareness of the increased dedication to their male clientele.
Men are paying much more attention – and money – to their grooming habits. Euromonitor International, a market researcher, predicts that overall sales of men's grooming products will reach a total of $19.5 billion by 2008. Sales in the U.S. alone are nearly $5 billion. American Crew currently manufactures over 35 different products specifically for use by men to meet all of their grooming needs.
"I was a salon owner and educator in the '80s and '90s," said David Raccuglia, CEO and founder of American Crew. " I often wondered what happened to the classic grooming of the '20s, '30s, '40s and '50s. An industry that was so strong throughout history had died. Barbershops disappeared and men were forced to go to salons that mostly catered to women. I was determined to bring back classic grooming by introducing a cool product line exclusively for men."
Raccuglia succeeded with the launch of American Crew and as the company and its line of masculine products grew, so did the need for more male-friendly salons. On the rise are men's-only grooming salons, men's style lounges and private quarters for male services within salons, and an increased menu of spa and salon services for men. Massages, facials, manicures, pedicures, and waxing are becoming as popular as the use of hair gels, moisturizers, and body lotions for men. Sales of male-specific cosmetics and toiletries in the U.S. jumped 37.3 percent between 1998 and 2003 while the International Spa Association has reported that 20 percent of spa-goers are male.
National Spumoni Day
National Spumoni Day is celebrated every August 21st.
Spumoni, which comes from the Italian word Spumone (from spuma or "foam") is also the name of an Italian cocktail which contains Campari, grapefruit juice, and tonic water.

Spumoni is a special Italian dessert made of layers of ice cream, whipped cream, candied fruit, and nuts. In Italy, it's spelled spumone, but pronounced exactly as it is pronounced in English, with an accent on the last vowel. Each layer of the dessert contains different flavors and ingredients. In traditional dessert kitchens, it's often made of three layers of flavor: chocolate, pistachio, and cherry.

Each layer of spumoni ice cream includes much more than flavored ice cream. The chocolate layer, for example, may include chocolate shavings or chunks. In fact, this layer may have crushed hazelnuts inside as well, which not only adds a lovely flavor to the chocolate, but it also complements the pistachio layer. That layer, of course, almost always includes crushed pistachio nuts. The fruit layer is usually made with candied fruit. Sometimes, spumoni is made with strawberry or even raspberry flavored ice cream, but cherry is the most traditional fruit component.

The layers are designed to offer a lovely combination of flavors. Connoisseurs often have special ways that they like to enjoy the dessert, such as enjoying each layer at a time or making sure to get a bit of each in every bite.

Spumoni ice cream, much like many other famous and beloved foods, has yielded an entire breed of dishes. There are a number of layered ice cream treats that were probably inspired by it. Some people believe that the banana split may be related to it. After all, two of the most common ice cream flavors in banana splits are strawberry and chocolate. Furthermore, splits are often topped with nuts and whipped cream.

Neapolitan ice cream appears to be a direct descendant of spumoni, which was originally created in Naples, Italy. This flavor is simply layers of chocolate, berry, and vanilla ice cream, packaged and served with no barrier between the flavors. Much like spumoni fans, Neapolitan ice cream lovers each have their own way of enjoying the dessert.

Spumoni ice cream is still enjoyed in Italy today, and Italian immigrants to the United States and Argentina have popularized the dessert there as well. It can be found year round in the United States, but it is prized by some Americans as a winter dessert. The dessert is often paired with butter cookies after holiday meals.
Poet's Day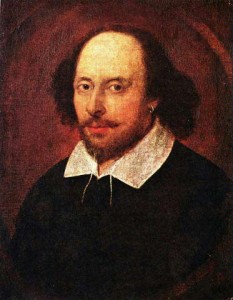 Poetry… We hear the term bandied about all the time, and there isn't a one of us that avoided writing some in our younger days. Whether that poetry was written by the dictate of our instructors in school, or driven by hormone fueled teenage angst, there at some point was a portfolio of our work available to embarrass or edify us at some point in the past. But the question has to be asked, what is poetry really? There seems to be so many varieties of it, and with a world containing hundreds of countries and thousands of cultures, it's the one thing that is nearly universal. So what is poetry, let's take a look shall we?
At it's most base description, Poetry is a form of writing that uses the aesthetic and rhythmic qualities of a language, combined with simile and metaphor, to bring out meanings deeper than the mere definition of the words. The history of poetry is lengthy, traceable in written form as far back as the Sumerian Epic of Gilgamesh, and has been used as a memetic method of passing down stories and mythologies throughout cultures for countless ages before that. The question of "What is Poetry?" has been a question that has vexed philosophers for time out of mind, with Aristotle writing a book aptly named Poetics, trying to define it. However he was only able to address a small portion of what poetry is, and how it is used in rhetoric, song, drama, and comedy.
One of the greatest poets of all time heralded from England, along the Avon river in the aptly named Stratford-upon-Avon in south Warwickshire, England. This, of course, was the man who was to come to be known as 'The Bard', William Shakespeare. His body of work is the foundation for the study of poetry in college's throughout the world, and is considered to be the absolute pinnacle of the art by many. Such was the love of 'The Bard's works, that during the time of the Victorian's, the term 'Bardolotry' was used to describe their love of his works. Perhaps the most important lesson to take from the Bards rise to prominence in the world of Poetry and literature lay in the time it took for his works to become legend. It wasn't until the 19th Century, hundreds of years after his death, that Shakespeare became the legend we know today.
Poet's day is dedicated to the long history of poetry in the world, and most especially to those who fill our world with the passion and wonder that flows from the tip of their pens. Each form of poetry is unique to the author, as poetry is inevitably born from their feelings and personal experiences, and those experiences are not replicated even in another sharing them. If you've ever written poetry in your life, and we all know you have, on Poet's day it's time to pick up that pen again and let your inner self spill upon the page like blood upon a dance floor.
Take up the pen, and write what's in your heart today! Whether you are describing a sunny morning in a garden, the tumultuous rumble of people on a city street, or the final struggling moments of a dying robin in the lawn, bring the world through your eyes to the page. The best celebration of Poet's Day is to compose works of poetic art, and compile them for submission to one of the hundreds of amateur poetry publication in the world today, who knows, a hundred years from now you may be considered one of the greats!
Senior Citizen's Day
August 21 is celebrated as the senior citizen day every year. The aim of celebration of senior citizen day is to enhance the approach of the Central and the state governments towards the welfare of the old age pensioners.
There are seminars, organized on the senior citizen day where the policies and various other measures to support the older generation of the country are discussed. There are various laws already framed by the welfare associations, to be followed and implemented on time, by the governance to provide the best possible aid to the aged generation of the country. There are many senior citizens in our country who are homeless, without income with many physical disabilities and ailments due the age factor.
So it is the responsibility of the Government to provide all possible assistance to let them survive the tough world today. It is also celebrated to wake up all those younger citizens who have neglected their responsibilities toward their aged parents as well as grand parents. Most of the parents are leading lonely lives and nobody is to look after them. There are many free camps and health check up booths set up on the senior citizen day to provide free medical checkups and tests. Qualified Doctors are available on these camps for limited days to impart free medical advice.
There are many other many other benefits which people are not aware of are declared and stated such as :
concession in bus fare and railway fare for senior citizens
the merger of dearness relief in the basic pension
Besides the other significant measures for the senior Citizens declared by the Central and state Government.
The government and semi-government pensioners are requested to participate in the Seminars organized for them. Most of the states in our country announce and come up with the relieving policies of insurance sector for the aged, discounts in the medications for senior citizens and many others. There are many old homes for the refuge of the aged who are left alone and no one is available take care of them. Such old homes organize special programs to memorize their days when they were young and to have some amusement on the senior citizen day. Some children and grand children come to visit their elders in old homes on the occasion.