"I Want to Start My Own Business" Day
If you're looking for something to do today then stop procrastinating because it's "I Want to Start My Own Business" Day! If you've ever said that statement before, today is the day to take your first step toward that goal! Let's get right into celebrating "I Want to Start My Own Business" Day!
Well, think about how many times you've heard people say that phrase before... there's a reason why it's in quotation marks. ;) People say it all the time and never act upon it, whether or not they have a strong desire to own a business or not. They mention it and forget about it before taking a step toward that goal. So sure, we could just spend today pointing our fingers at procrastinators or we could make it a day of action where you finally put into play a plan on how you're going to reach your goal of running your own business. It can be a struggle to get started but if you don't have a plan to achieve your goal then it's just a passing dream. And if it's really something that you want, you'll just end up beating yourself up over not taking any action. But if you were to at least look into what it would take to get started, write out your definite goal and start mapping out your steps toward it then you'll have a new purpose in life.
You won't be a procrastinator, you'll be doing what you want and before you know it you'll have as much freedom as you desire. Can you imagine what it would be like to be your own boss? You set your hours, you decide what work you want to do and give the rest to your employees. Image what it will feel like to reach your goals! Just don't abuse your power. ;)
So, how can you celebrate today? Well, if you are one of those people who really do want to start their own business then your first step is to write down your goal. What is it you want to do with your business? What product or service are you going to offer? How are you going to make it unique? When you get it on paper you can start to mold it into exactly what you want your future business to become and it will be a constant reminder every time you see that paper. The next step would be to write out a plan of action. How are you going to reach that end goal? What are the steps you need to take to ensure your business succeeds? What kind of resources are you going to need and who can help you along the way? You can break these steps down to the simplest of tasks and put them in order so you know what you need to do from start to finish. And by the time you're done you'll know exactly what lies ahead of you. Can you guess what the next step is? DO IT! You have your goal mapped out, you know how you're going to get there and now all you have to do is actually start doing what you planned to do. If you broke the steps down into individual tasks then just start trying to tackle a task a day or each week. Stick to it even when you are a little discouraged and you'll have your business up and running before you know it! Have a great day and I can't wait to see the grand opening of your business!


Libraries Remember Day
Do you remember your first visit to a library? There was a sticker on the door as you entered the library and it showed a man holding a world in his arms and the captions said, "Knowledge is Power." Certain things you never forget. In this age of computers and Google many of our children are not going to libraries. Please treat your children and yourself to a real library experience. There is also a children's reading time or children's reading room where some great tender reader reads to the children during the week. It is a great gift to yourself if like so many of us you never had a parent read to you as a child. A real healing experience! A library is a spiritual cathedral loaded with all the ritual, smells and richness of life.
A library is an organized collection of sources of information and similar resources, made accessible to a defined community for reference or borrowing. It provides physical or digital access to material, and may be a physical building or room, or a virtual space, or both. A library's collection can include books, periodicals, newspapers, manuscripts, films, maps, prints, documents, microform, CDs, cassettes, videotapes, DVDs, Blu-ray Discs, e-books, audiobooks, databases, and other formats. Libraries range in size from a few shelves of books to several million items. In Latin and Greek, the idea of bookcase is represented by Bibliotheca and Bibliothēkē (Greek: βιβλιοθήκη): derivatives of these mean library in many modern languages, e.g. French bibliothèque.
The first libraries consisted of archives of the earliest form of writing—the clay tablets in cuneiform script discovered in Sumer, some dating back to 2600 BC. Private or personal libraries made up of written books appeared in classical Greece in the 5th century BC. In the 6th century, at the very close of the Classical period, the great libraries of the Mediterranean world remained those of Constantinople and Alexandria.
A library is organized for use and maintained by a public body, an institution, a corporation, or a private individual. Public and institutional collections and services may be intended for use by people who choose not to—or cannot afford to—purchase an extensive collection themselves, who need material no individual can reasonably be expected to have, or who require professional assistance with their research. In addition to providing materials, libraries also provide the services of librarians who are experts at finding and organizing information and at interpreting information needs. Libraries often provide quiet areas for studying, and they also often offer common areas to facilitate group study and collaboration. Libraries often provide public facilities for access to their electronic resources and the Internet. Modern libraries are increasingly being redefined as places to get unrestricted access to information in many formats and from many sources. They are extending services beyond the physical walls of a building, by providing material accessible by electronic means, and by providing the assistance of librarians in navigating and analyzing very large amounts of information with a variety of digital tools.
Make Your Bed Day
When it comes to holidays, chances are pretty good a lot of folks won't be too thrilled with this one. Sept. 11 is Make Your Bed Day! While the origins of this annual "holiday" are unknown, a worn out mom, housewife or hotel maid probably came up with the idea!
The Benefits of Making Your Bed
When you bounce out of bed each morning, do you immediately make your bed or leave it alone or wait for someone else to make it for you? Believe it or not, making your bed every day can increase your overall happiness?
Not only is making the bed a quick and simple "chore," but you will feel like you've accomplished something right off the bat. You've started the day off in a productive way the minute your feet touch the ground!
Plus, your bedroom will look nice and less cluttered.
And for all you single people out there. Men who make their beds may just be more attractive to women - they are "clean, responsible, and willing to contribute to the household chores."
One word of advice though. While making the bed is a wonderful habit to have, it probably is not a good idea to make the bed with the hubby or wife still in it!
National 401(k) Day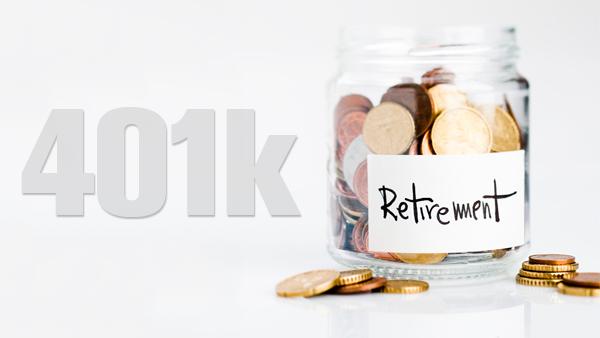 With Labor Day coming up, it is easy to think about that day off, but will you be ready for retirement when you have all your days off?
September 11th is National 401(k) Day, and this is the perfect time to revisit your retirement plan. If you are not currently saving for retirement , now might be a great time to start. If you are currently saving, why not consider rebalancing your investments, reevaluating your contribution amount, or even reanalyzing your retirement goals?
Completing the Profit Sharing/401(k) Council's Annual Retirement Check-up can help you assess if you are on your way to a healthy retirement or if you need 401(k) medication STAT.
In the United States, a 401(k) plan is the tax-qualified, defined-contribution pension account defined in subsection 401(k) of the Internal Revenue Code. Under the plan, retirement savings contributions are provided (and sometimes proportionately matched) by an employer, deducted from the employee's paycheck before taxation (therefore tax-deferred until withdrawn after retirement or as otherwise permitted by applicable law), and limited to a maximum pre-tax annual contribution of $18,000 (as of 2015).
Other employer-provided defined-contribution plans include 403(b) plans, for nonprofit institutions, and 457(b) plans for governmental employers. These plans are all established under section 401(a) of the Internal Revenue Code. 401(a) plans may provide total annual addition of $53,000 (as of 2015) per plan participant, including both employee and employer contributions.
The section of the Internal Revenue Code that made 401(k) plans possible was enacted into law in 1978. It was intended to allow taxpayers a break on taxes on deferred income. In 1980, a benefits consultant named Ted Benna took note of the previously obscure provision and figured out that it could be used to create a simple, tax-advantaged way to save for retirement. The client he was working for at the time chose not to create a 401(k) plan. He later went on to install the first 401(k) plan at his own employer, The Johnson Companies (today doing business as Johnson Kendall & Johnson). At the time, employees could contribute twenty-five percent of their salary, up to $30,000 per year, to their employer's 401(k) plan.
National Day of Service and Remembrance
The September 11th National Day of Service and Remembrance is the culmination of efforts originally launched in 2002 by the 9/11 nonprofit MyGoodDeed with wide support by the 9/11 community and leading national service organizations. This effort first established the inspiring tradition of engaging in charitable service on 9/11 as an annual and forward-looking tribute to the 9/11 victims, survivors, and those who rose up in service in response to the attacks.
In 2009, Congress designated September 11th as a National Day of Service and Remembrance under bipartisan federal law, and charged the Corporation for National and Community Service with helping to support this effort across the country. For the anniversary, CNCS is working with MyGoodDeed and numerous other organizations to implement one of the largest days of charitable service in U.S. history.
Whether you are a police officer, EMS professional, fire fighter or a trainer first responder, we appreciate all you have done and continue to do. We know crash scenes can be difficult emotionally, mentally and physically. Your brave actions to help others in times of need is greatly appreciated.
Emergency services and rescue services are organizations which ensure public safety and health by addressing different emergencies. Some of these agencies exist solely for addressing certain types of emergencies whilst others deal with ad hoc emergencies as part of their normal responsibilities. Many of these agencies engage in community awareness and prevention programs to help the public avoid, detect, and report emergencies effectively.
The availability of emergency services depends very heavily on location, and may in some cases also rely on the recipient giving payment or holding suitable insurance or other surety for receiving the service.
There are three main emergency service functions:
Police — providing community safety and acting to reduce crime against persons and property
Fire department (fire and rescue service) — providing firefighters to deal with fire and rescue operations, and may also deal with some secondary emergency service duties
Emergency medical services (EMS) — providing ambulances and staff to deal with medical emergencies
In some countries such as the UK, these three functions are performed by three separate organizations in a given area. However, there are also many countries where fire, rescue and ambulance functions are all performed by a single organization.
Emergency services have one or more dedicated emergency telephone numbers reserved for critical emergency calls. In some countries, one number is used for all the emergency services (e.g. 911 in the U.S., 999 in the UK). In some countries, each emergency service has its own emergency number.
National Hot Cross Bun Day
"Hot Cross Buns! Hot Cross Buns!One a penny, two a penny, Hot Cross Buns!If you have no daughters, give them to your sons.One a penny, two a penny Hot Cross Buns."
This is the song most children of British and Commonwealth countries sing around Easter time. Legend has it, the song was sung by vendors to attract buyers. Beyond that, the meaning of the lyrics is unclear.
But, back to the buns: They're small and toasted brown, typically with a white cross over them in icing or white dough. Hot cross buns are typically served on Good Friday, with the cross representing the crucifixion. They're associated with the Church of England but both the Saxons and the Greeks have laid claim to them. The Saxons ate them to honor the god Eostre, which is probably where the word Easter is derived from.
The dough is made from yeast, flour, eggs and oil, and is spiced with cinnamon and nutmeg. Traditional recipes also call for currants. Most buns are served cut in half and toasted like a bagel, and smeared with butter or honey.
Another interesting tidbit about hot cross buns is that they're mired in superstitions. Here are a few:
If you share a hot cross bun with someone else, you're supposedly going to be friends for the year, especially if you say "Half for you and half for me. Between us two shall goodwill be" at the time.
Some people believe in kissing the bun before eating it because it's got a cross on it.
They apparently protect against shipwrecks while at sea.
And, if you hang one in your kitchen, they'll protect against fire and make all your breads rise perfectly - so long as each year your replace the bun.
No News is Good News Day
Turn off all news broadcasts. Today is No News Is Good News Day. We all could use a little good news.
Take a break from the twenty-four hour news cycle on No News is Good News Day. Really, you can. Believe it or not, the world keeps turning even if you aren't plugged into every crisis, disaster, scandal, and tragedy. A day can be fulfilling without being crammed full of tidbits of celebrity trivia or the daily misdeeds of the great and not-so-good.
Turn off the TV and radio, unhook from the web, and cancel the newspapers. If the weather really matters to you, look out of the window, and, be honest, when was the last time a traffic report actually turned out to be useful?
If it seems the news is always bad news, you can put that to rights on No News is Good News Day. The world isn't all that bad when there's no-one telling you how awful it all is!
No Radio broadcasts. No Television newscasts. And, heaven forbid...avoid the newspaper at all costs. Your local fish wrapper is always filled with bad news. The news media thrives on bad news. Take a day off from all the bad news.
Happy No News Is Good News Day!
Patriot Day
Patriot Day is an annual observance on September 11 to remember those who were injured or died during the terrorist attacks in the United States on September 11, 2001. Many Americans refer Patriot Day as 9/11 or September 11.
At 8:45 a.m. on a clear Tuesday morning, an American Airlines Boeing 767 loaded with 20,000 gallons of jet fuel crashes into the north tower of the World Trade Center in New York City. The impact left a gaping, burning hole near the 80th floor of the 110-story skyscraper, instantly killing hundreds of people and trapping hundreds more in higher floors. As the evacuation of the tower and its twin got underway, television cameras broadcasted live images of what initially appeared to be a freak accident. Then, 18 minutes after the first plane hit, a second Boeing 767--United Airlines Flight 175--appeared out of the sky, turned sharply toward the World Trade Center, and sliced into the south tower at about the 60th floor. The collision caused a massive explosion that showered burning debris over surrounding buildings and the streets below. America was under attack.
The attackers were Islamic terrorists from Saudi Arabia and several other Arab nations. Reportedly financed by Saudi fugitive Osama bin Laden's al Qaeda terrorist organization, they were allegedly acting in retaliation for America's support of Israel, its involvement in the Persian Gulf War, and its continued military presence in the Middle East. Some of the terrorists had lived in the United States for more than a year and had taken flying lessons at American commercial flight schools. Others had slipped into the U.S. in the months before September 11 and acted as the "muscle" in the operation. The 19 terrorists easily smuggled box-cutters and knives through security at three East Coast airports and boarded four flights bound for California, chosen because the planes were loaded with fuel for the long transcontinental journey. Soon after takeoff, the terrorists commandeered the four planes and took the controls, transforming the ordinary commuter jets into guided missiles.
As millions watched in horror the events unfolding in New York, American Airlines Flight 77 circled over downtown Washington and slammed into the west side of the Pentagon military headquarters at 9:45 a.m. Jet fuel from the Boeing 757 caused a devastating inferno that led to a structural collapse of a portion of the giant concrete building. All told, 125 military personnel and civilians were killed in the Pentagon along with all 64 people aboard the airliner.
Less than 15 minutes after the terrorists struck the nerve center of the U.S. military, the horror in New York took a catastrophic turn for the worse when the south tower of the World Trade Center collapsed in a massive cloud of dust and smoke. The structural steel of the skyscraper, built to withstand winds in excess of 200 mph and a large conventional fire, could not withstand the tremendous heat generated by the burning jet fuel. At 10:30 a.m., the other Trade Center tower collapsed. Close to 3,000 people died in the World Trade Center and its vicinity, including a staggering 343 firefighters and paramedics, 23 New York City police officers, and 37 Port Authority police officers who were struggling to complete an evacuation of the buildings and save the office workers trapped on higher floors. Only six people in the World Trade Center towers at the time of their collapse survived. Almost 10,000 other people were treated for injuries, many severe.
Meanwhile, a fourth California-bound plane--United Flight 93--was hijacked about 40 minutes after leaving Newark International Airport in New Jersey. Because the plane had been delayed in taking off, passengers on board learned of events in New York and Washington via cell phone and Airfone calls to the ground. Knowing that the aircraft was not returning to an airport as the hijackers claimed, a group of passengers and flight attendants planned an insurrection. One of the passengers, Thomas Burnett, Jr., told his wife over the phone that "I know we're all going to die. There's three of us who are going to do something about it. I love you, honey." Another passenger--Todd Beamer--was heard saying "Are you guys ready? Let's roll" over an open line. Sandy Bradshaw, a flight attendant, called her husband and explained that she had slipped into a galley and was filling pitchers with boiling water. Her last words to him were "Everyone's running to first class. I've got to go. Bye."
The passengers fought the four hijackers and are suspected to have attacked the cockpit with a fire extinguisher. The plane then flipped over and sped toward the ground at upwards of 500 miles per hour, crashing in a rural field in western Pennsylvania at 10:10 a.m. All 45 people aboard were killed. Its intended target is not known, but theories include the White House, the U.S. Capitol, the Camp David presidential retreat in Maryland, or one of several nuclear power plants along the eastern seaboard.
At 7 p.m., President George W. Bush, who had spent the day being shuttled around the country because of security concerns, returned to the White House. At 9 p.m., he delivered a televised address from the Oval Office, declaring "Terrorist attacks can shake the foundations of our biggest buildings, but they cannot touch the foundation of America. These acts shatter steel, but they cannot dent the steel of American resolve." In a reference to the eventual U.S. military response he declared: "We will make no distinction between the terrorists who committed these acts and those who harbor them."
Operation Enduring Freedom, the U.S.-led international effort to oust the Taliban regime in Afghanistan and destroy Osama bin Laden's terrorist network based there, began on October 7, 2001. Bin Laden was killed during a raid of his compound in Pakistan by U.S. forces on May 2, 2011.
Stand up to Cancer Day
Stand Up to Cancer (S↑2C) is a charitable program of the Entertainment Industry Foundation (EIF). SU2C aims to raise significant funds for translational cancer research through online and televised efforts. Central to the program is a telethon that was televised by three major broadcast networks (ABC, NBC, CBS) in over 170 countries on September 5, 2008. SU2C raised over $100 million after that evening's broadcast.
Stand Up to Cancer started in fall 2007, by a group of women who had been affected by cancer. The group believes by merging the recourse of the media and entertainment industries into a single operation they would be able to fight against this disease, in a more profound way.
Stand Up To Cancer was formally launched on May 27, 2008. Current members of the SU2C Council of Founders and Advisors (CFA) include Katie Couric, Sherry Lansing, Kathleen Lobb, Lisa Paulsen, Rusty Robertson, Sue Schwartz, Pamela Oas Williams, and Ellen Ziffren. All current members of the CFA were co-producers of the 2012 televised special. The late co-founder Laura Ziskin executive produced both the September 5, 2008 and September 10, 2010 broadcasts. SU2C was formally launched on May 27, 2008. Sung Poblete, Ph.D., R.N., has served as SU2C's president and CEO since 2011. In the United Kingdom, Channel 4, along with Cancer Research UK, launched its own version of Stand Up to Cancer in October 2012 and again in 2014.