Carl Garner Federal Lands Cleanup Day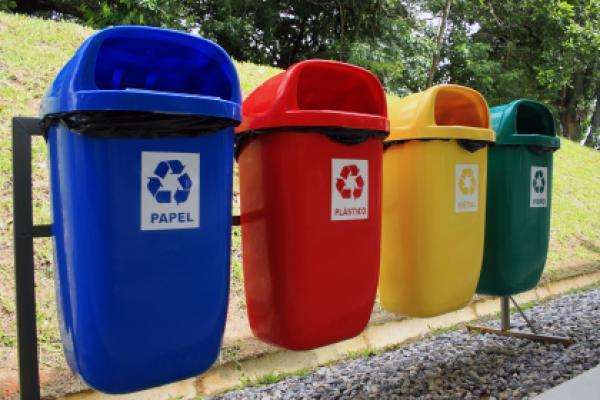 Carl Garner Federal Lands Cleanup Day is observed in the United States on the first Saturday after Labor Day. It is a day when people are encouraged to participate in cleaning up the federal lands and features various programs and activities.
Each year the president of the United States issues a proclamation calling on people to observe Carl Garner Federal Lands Cleanup Day with appropriate programs, ceremonies, and activities. However, activities may occur on a day other than the first Saturday after Labor Day if a federal land manager decides that an alternative date is more appropriate because of climatological or other factors. Each federal land management agency organizes cleanup and maintenance activities together with volunteers and state and local authorities.
The targeted areas for Carl Garner Federal Lands Cleanup Day are federal public land, recreation areas and waterways within the agency's jurisdiction. Activities that occur on the day aim to: continue public and private sector cooperation in preserving the beauty and safety of these areas; increase people's sense of ownership and community pride in these areas; reduce litter along federal lands; and maintain and improve trails, recreation areas, waterways, and facilities.
In previous years, many communities took part in various cleanup activities on the day. For example, the annual Greers Ferry Lake and Little Red River Cleanup has attracted hundreds of volunteers and featured entertainment. Local businesses also pledged their support for the event.
Carl Garner Federal Lands Cleanup Day is not a federal public holiday in the United States. However some people who work on a Saturday may leave work early or planned a day off in advance to participate in events for the day. Local businesses, such as food stores, may operate at reduced hours to host lunches for volunteers during the day.
In the 1980s a man named Carl Garner organized a large citizen cleanup of the area around Greers Ferry Lake. Carl Garner Federal Lands Cleanup Day evolved as a result of Garner's work. The day was created in 1985 by theFederal Lands Cleanup Act as the "Federal Lands National Cleanup Day". It was renamed in 1995 to honor Carl Garner. Garner has served on the boards of the Keep Arkansas Beautiful Commission and Keep America Beautiful.
Farmers' Consumer Awareness Day
Quincy's Farmer-Consumer Awareness Day (FCAD) started in 1981 when Dennis Higashiyama was listening to the radio. He heard a story on the Paul Harvey show that illustrated how farmers and consumers had drifted apart - leaving many people with little or no understanding about how food actually arrives on their grocery store shelves.
For farmers, FCAD is an opportunity to show off the fruits of their labor and demonstrate the tools and techniques that they use in their work. For the public, it's a great way to learn about where your groceries come from and to talk to the people who grow them for a living. Over the past 31 years, the event has grown successfully with tours of area processing plants and farms, displays of farm equipment, informational and commodity booths, and a farmer's market.
The celebration has been expanded to include the Grand Parade, the Farm to Market Fun Run, live entertainment, cook-offs, arts and crafts, a car show and booths that showcase locally grown delicacies.
The celebration is held annually on the second Saturday in September.
International Day for South-South Cooperation
South-South cooperation, as an important element of international cooperation for development, offers viable opportunities for developing countries and countries with economies in transition in their individual and collective pursuit of sustained economic growth and sustainable development.
Developing countries have the primary responsibility for promoting and implementing South-South cooperation, not as a substitute for, but rather as a complement to North-South cooperation. The international community should support the efforts of the developing countries to expand South-South cooperation.
To mark the importance of South-South Cooperation, the General Assembly decided to observe this Day on 12 September every year, commemorating the adoption in 1978 of the Buenos Aires Plan of Action for Promoting and Implementing Technical Cooperation among Developing Countries.
The Assembly also urged all relevant United Nations organizations and multilateral institutions to intensify their efforts to effectively mainstream the use of South-South cooperation in the design, formulation and implementation of their regular programmes and to consider increasing allocations of human, technical and financial resources for supporting South-South cooperation initiatives.
The Third United Nations Conference on the Least Developed Countries, held in Brussels in May 2001, emphasized the importance of South-South cooperation in capacity-building and setting best practices, particularly in the areas of health, education, training, environment, science and technology, trade, investment and transit transport cooperation.
The International Conference on Financing for Development, held in Monterrey, Mexico in March 2002, specifically encouraged South-South cooperation, including through triangular cooperation, to facilitate exchange of views on successful strategies, practices and experience and replication of projects. Further, it urged the strengthening of South-South cooperation in the delivery of assistance.
The World Summit on Sustainable Development, held in Johannesburg, South Africa, in August 2002, adopted a Declaration and an Implementation Plan that specifically endorsed South-South cooperation and strong regional and subregional action.
With the aim of mobilizing global awareness of, and support for, South-South cooperation for inclusive development, the United Nations General Assembly, in its resolution 58/220 of 23 December 2003, proclaimed the 19th of December as the United Nations Day for South-South Cooperation, with the first such United Nations Day held on 19 December 2004. The event has since served as a vibrant platform for the international community to celebrate achievements; share development successes; explore new avenues for collaboration; forge innovative and inclusive partnerships; and launch concrete collaborative schemes towards achieving internationally development goals (IADGs), including the Millennium Development Goals (MDGs), under South-South, East-East, East-South, public-private, and North-South-South triangular arrangements.
In December 2011, the General Assembly, on the recommendation of the Second Committee, decided that, beginning in 2012, the observance of the United Nations Day for South-South Cooperation would be changed from 19 December to 12 September, to mark the day in 1978 when the United Nations Conference on Technical Cooperation among Developing Countries adopted the Buenos Aires Plan of Action for Promoting and Implementing Technical Cooperation among Developing Countries.
The world has undergone a major economic and political transformation in the last two decades. The changes, particularly in the South, have been more rapid than at any time during a similar span in world history. Relationships within the South and between the South and the North have taken on entirely new dimensions. Key current issues such as the environment and climate change, energy and food security, global poverty, the linkage between growth and equity, and migration are today more global than North-South in nature.
Many countries in the South have built up significant financial and technical capacities. They have begun to transfer some of these resources, on concessional and non-concessional terms, to other countries in the South in the context of an inclusive approach to the management of global problems, spreading the benefits of globalization more widely, creating new markets, and building a broader foundation for sustainable economic growth. In recent years, building on a long history of assistance and other cooperation among developing countries, several Southern countries have become significant partners for development cooperation. A new dimension is clearly being added to development cooperation, particularly for Africa and the Southern countries that remain specially disadvantaged, particularly the least developed countries (LDCs), the landlocked developing countries (LLDCs) and the small island developing States (SIDS).
In order to fully harness the vast number of available Southern development solutions to help address old and emerging Southern challenges, the United Nations Secretary-General, in his report to the sixty-second session of the General Assembly (A/62/295), among other things, called upon the international development community, including the United Nations system, to help scale up the impact of South-South cooperation by:
Optimizing the use of South-South approaches in achieving the IADGs, including the MDGs;
Intensifying multilateral support for South-South initiatives to address common development challenges;
Fostering inclusive partnerships for South-South cooperation, including triangular and public-private partnerships;
Improving the coherence of United Nations system support for such cooperation; and
Encouraging innovative financing for South-South and triangular cooperation.
International Drive Your Studebaker Day
Today is International Drive Your Studebaker Day, a great day to get out in your Studebaker and tour the countryside. Celebrated on the 2nd Saturday of September, every year.
Studebaker actually started in 1852, making wagons for farmers, miners and the military. From its inception, though, Studebaker cast itself as an innovator.
In 1902 Studebaker manufactured an electric car which Thomas Edison bought. Studebaker was an innovator in a lot of other areas, too, such as the overdrive, under-the-dash hood releases and high-performance models such as the Super Hawk, Golden Hawk and Silver Hawk. In fact, Studebaker was a stiff competitor with the Corvette that made its debut in 1953.
For a long time, a lot of people considered Studebakers maybe a little 'homely'. But just like everything else, homely has its time to be considered handsome.
And that time is now. Studebakers are probably at their highest point now in collectability. Whether it's their round-nosed pickups that bear a striking resemblance to the Dodge pickup or the Canadian-made Avanti, Studebakers have come into their own.
In fact, they're ready for a comeback.
In 2008, Ric Reed bought Studebaker from Tom Raines and moved the company to Arvada, Colo.
"As the entrepreneur at the helm of Studebaker Motor Company, it is my earnest goal to create vehicles that are in some way reminiscent of classic Studebakers, or in other words, definitively Studebaker, yet brought into the 21st century, and again to see Studebaker Motor Company the American Icon it once was," Reed said on his website. "It is also my dream to develop or reopen factories, employ Americans in those manufacturing and assembly plants, which shall be on American soil. I desire to make vehicles that not only compete, but have a significant cutting edge in a highly competitive world market."
Reed's mission is indeed noble. Despite the fact that the South Bend, Ind. plant ceased production on Dec. 20, 1963, and the last Studebaker automobile rolled off the Hamilton, Ontario, Canada, assembly line on March 16, 1966, Studebakers to this day have a solid reputation of value, quality and excellent fuel mileage - things that appeal every American consumer.


National Chocolate Milkshake Day
September 12th is National Chocolate Milkshake Day. No matter how you whip it up, one thing is certain. National Chocolate Milkshake Day is an annual "holiday" dedicated to the sweet combination of rich, decadent chocolate with creamy, cool icy goodness.
What is the history of the milkshake?
A milkshake is a sweet, cold beverage which is made from milk, ice cream or iced milk, and flavorings or sweeteners such as fruit syrup or chocolate sauce. In places outside the United States, the drink is sometimes called a thickshake or a thick milkshake or a frappe.
The term milkshake was first used, in print, in 1885. Milkshakes were an alcoholic whiskey drink that has been described as a "...sturdy, healthful eggnog type of drink, with eggs, whiskey, etc., served as a tonic as well as a treat".
By 1900, the term milkshake referred to "wholesome drinks made with chocolate, strawberry, or vanilla syrups." The milkshake made it into the mainstream when in 1922 a Walgreen's employee in Chicago, Ivar "Pop" Coulson, took an old-fashioned malted milk (milk, chocolate, and malt) and added two scoops of ice cream, creating a drink which became popular at a surprising rate, soon becoming a high-demand drink for young adults around the country.
By the 1930's, milkshakes were a popular drink at malt shops. The automation of milkshakes developed in the 1930's, after the invention of freon-cooled refrigerators provided a safe, reliable way of automatically making and dispensing ice cream. In the late 1930's, several newspaper articles show that the term "frosted" was used to refer to milkshakes made with ice cream.
In the 1950's, a milkshake machine salesman named Ray Kroc bought exclusive rights to a milkshake maker from inventor Earl Prince, and went on to use automated milkshake machines to speed up production in a major fast-food chain. In 2000 there was developed a reduced-sugar, low-fat milk shakes for school lunch programs. The shakes have half the sugar and only 10% of the fat of commercial fast-food shakes. In the 2000's, milkshakes began being used as part of the new trend of boutique-style "spa dentistry," which aim to relax dental patients and reduce their anxiety.
Nowadays we are lucky that we can a good milkshake. Just like the smoothie there are a countless number of flavors when it comes to milkshakes.
To celebrate National Chocolate Milkshake Day, enjoy a delicious chocolate milkshake. Pick up one from an ice cream shop or make your own.
Here is a quick and easy recipe.
Combine 2 cups of chocolate ice cream, 2 bars of dark chocolate candy (diced), and 1/2 cup whipped cream in a blender. Garnish with more cream and chocolate shavings.
National Day of Encouragement
The National Day of Encouragement in the United States was announced in 2007 and occurs each year on September 12.
The National Day of Encouragement is a day dedicated to uplifting those around us and making a positive impact, no matter the magnitude. It's that simple.
While it passed as a simple resolution in the U.S. Senate, it's not currently a national holiday any more than its fellow simple resolution days – Rare Disease Day, Collector Car Appreciation Day and National Falls Prevention Awareness Day. No, I did not make any of those up. Seriously. I didn't.
But that doesn't mean we can't celebrate it. If I can celebrate International Talk Like a Pirate Day – coming up on Sept. 19 – I certainly can celebrate the National Day of Encouragement, which – according to its Wikipedia page – began in 2007 with the help of The Encouragement Foundation at Harding University in Searcy, Ark.
And while I agree The Encouragement Foundation is a totally lame name – it sounds like a group of people trying to convince a puppy not to poop in the house – I must say I'm down with what they're trying to do.
Andrew Baker, the organizer of the National Day of Encouragement and executive director of The Encouragement Foundation, had this to say about the day on the Harding University website:
"The National Day of Encouragement is about inspiring Americans to make deliberate words and acts of encouragement a part of this day first, and then a part of every day of their lives."
The U.S. Senate simple resolution that was passed goes even further:
Whereas negative images, stories, and influences in the day-to-day lives of the people of the United States can detrimentally affect their emotional well-being, interactions with others, and general demeanor;
Whereas a group of teenagers participating in a leadership forum at Harding University in Searcy, Arkansas, identified a lack of encouragement as one of the greatest problems facing young people today;
Whereas the youth of the United States need guidance, inspiration, and reassurance to counteract this negativity and to develop the qualities of character essential for future leadership in the United States;
Whereas a National Day of Encouragement would serve as a reminder to counterbalance and overcome negative influences, and would also provide much-needed encouragement and support to others;
Whereas, following the events of September 11, 2001, thousands of people made sacrifices in order to bring help and healing to the victims and their families, inspiring and encouraging the people of the United States; and
Whereas the renewed feelings of unity, hope, selflessness, and encouragement that began on September 12, 2001, are the same feelings that the National Day of Encouragement is meant to recapture and spread: Now, therefore, be it
Resolved, That the Senate--

designates September 12, 2011, as 'National Day of Encouragement';

acknowledges the importance of encouragement and positive influences in the lives of all people; and

urges the people of the United States to encourage others, whether through an act of service, a thoughtful letter, or words of kindness and inspiration, and by that encouragement to boost the morale of all people of the United States.
So, let's just agree that the National Day of Encouragement is a good idea. But how should we celebrate it? I have five thoughts on this:
Tell somebody "great job" today. Even it was just above average. Heck, it's not Tell the Truth Without Regards to Others' Feelings Day. That doesn't come until March.
High-fives, high-fives, high-fives. You need to high-five at least three people today. Nothing says encouragement like a high-five. Just make sure the other person is paying attention. It's also not Slap a Friend in the Face While Pretending to Give Them a High-Five Day. Also in March.
Call, email or text a friend or family member you haven't contact in a while. Tell them you just wanted to see how they're doing. Tell them you'll contacted them again on International Talk Like a Pirate Day and they better brush up on their Piratese.
Help someone along with their goals. If a friend is trying to get in better shape, go exercise with them. If a friend is trying to get a project done with their house, ask if you can help with something for the day. If a friend is trying to get onto a reality TV show, encourage that friend to find a new goal – preferably one that does not involve national embarrassment.
Smile more. Nothing encourages people more than to see those around them smiling. Except for maybe clowns. But that's a column for another "less-encouraging" day.
National Iguana Awareness Day
"Hard to care for...easy to love" was the slogan for the group of dedicated iguana owners who volunteered their time and efforts to organize "National Iguana Awareness Day" (NIAD). Although NIAD was officially disbanded in 2001, the mission of NIAD remains.
The cornerstone of the NIAD campaign was education, through the dissemination of appropriate care and advice to owners and pet shops selling iguanas. Volunteers were encouraged to hand out pamphlets and flyers, make presentations to interested groups, and make media contacts. Despite dropping the official iguana awareness day, increasing awareness of the proper care of iguanas is certainly an ongoing campaign.
Why NIAD is Needed - Iguanas can make lovely pets, but unfortunately many are sold to ill prepared owners who do not know what they are getting into and how to properly care for iguanas.
Because baby iguanas are so readily available and popular, they are inexpensive and sold in large quantities at pet stores. These stores unfortunately do little to prepare prospective owners for the commitment required to properly care for these beautiful creatures.
Prospective Iguana Owner Information - Iguanas grow to a mature size of 5-6 feet long. With this being said, they need a large enclosure - as large as possible (some lucky iguanas even get their own room).
Adult iguanas are herbivores so they need a variety of freshly prepared fruits and vegetables daily. Like many other animals iguanas can develop preferences for foods that are not necessarily the best for them so ensuring they eat a variety of healthy foods can take patience and persistence. Iguanas are susceptible to metabolic bone disease, which results from an improper ratio of calcium, phosphorus and vitamin D3 in the body. This is one of the leading causes of death in captive iguanas, yet is almost entirely preventable with proper husbandry and UV lighting.
Iguanas are very strong and have personalities to match. Regular handling and attention will be necessary to keep an iguana tame. Unhappy or irritated iguanas can inflict painful bites or lashes with their powerful tail (trust me, I know). Iguanas are complex to care for. Their large size and strict husbandry requirements mean they need a lot of space and a lot of care, and it can be expensive and time-consuming to meet their needs. Despite the complexity of caring for an iguana, they are magnificent animals when they are properly loved and can make good pets for those who are prepared to meet the time, space, and other care commitments.
National Lacemaking Day
Each year on the second Saturday in September lacemakers appear in public to Make Lace and encourage others to have a go. It may be an individual or a group with or without a display of work. It might be in a shopping center, museum, library, stately home or other public venue.
Lace is a delicate fabric made of yarn or thread in an open web like pattern, made by machine or by hand.
Originally linen, silk, gold, or silver threads were used. Now lace is often made with cotton thread, although linen and silk threads are still available. Manufactured lace may be made of synthetic fiber. A few modern artists make lace with a fine copper or silver wire instead of thread. A totally different scale are the architectural lace fences by Dutch designers.
The origin of lace is disputed by historians. An Italian claim is a will of 1493 by the Milanese Sforza family. A Flemish claim is lace on the alb of a worshiping priest in a painting about 1485 by Hans Memling. But since lace evolved from other techniques, it is impossible to say that it originated in any one place.
The late 1500s century marked the rapid development of lace, both needle lace and bobbin lace became dominant in both fashion as well as home décor. For enhancing the beauty of collars and cuffs, needle lace was embroidered with loops and picots.
Lace was used by clergy of the early Catholic Church as part of vestments in religious ceremonies but did not come into widespread use until the 16th century in the northwestern part of the European continent. The popularity of lace increased rapidly and the cottage industry of lace making spread throughout Europe. In North America in the 19th century, missionaries spread the knowledge of lace making to the Native American tribes. St. John Francis Regis helped many country girls stay away from the cities by establishing them in the lace making and embroidery trade, which is why he became the Patron Saint of lace making.
The English diarist Samuel Pepys often wrote about the lace used for his, his wife's, and his acquaintances' clothing, and on May 10, 1669, noted that he intended to remove the gold lace from the sleeves of his coat "as it is fit [he] should", possibly in order to avoid charges of ostentatious living.
To date inspiring journals, guilds and foundations show that old techniques with a new twist can challenge young people to create works that can definitely classify as art.
National Police Woman Day
In 1909, Los Angeles social worker Alice Stebbins Wells petitioned Mayor George Alexander and the City Council, requesting that an ordinance providing for a Los Angeles Policewoman be adopted. Not only was the measure passed, but on September 12, 1910, Mrs. Wells was appointed as the nation's first female to be designated a policewoman with arrest powers.
Many California cities had employed women as "matrons" or "workers" since 1890. These employees specialized in the care of female prisoners, and worked in city and county prisons and other penal institutions.
On the first day of her appointment, Mrs. Wells was furnished with a Gamewell (a telephone call box) key, a book of rules, a first aid book, and a "policeman's badge." In those days, an officer was privileged to enjoy free trolley car rides while going to and from work, but when Mrs. Wells displayed her badge, the conductor accused her of misusing her husband's identity. This was remedied by presenting her with "Policewoman's Badge Number One."
Mrs. Wells was assigned to work with Officer Leo W. Marden, the Department's first juvenile officer. Subsequent to her appointment, the following order was issued:
"No young girl can be questioned by a male officer. Such work is delegated solely to policewomen, who, by their womanly sympathy and intuition, are able to gain the confidence of their younger sisters."
Her first duties included supervision and enforcement of laws concerning "dance halls, skating rinks, penny arcades, picture shows, and other similar places of public recreation." Among her activities were the "suppression of unwholesome billboard displays, searches for missing persons, and the maintenance of a general information bureau for women seeking advice on matters within the scope of police departments."
In 1911, the position of women police officers in Los Angeles was placed under Civil Service control. By October 1912, there were three policewomen and three police matrons in the Department.
Mrs. Wells' appointment prompted nationwide publicity, and by 1916, her efforts in promoting the need for female officers resulted in the hiring of policewomen in 16 other cities and in several foreign countries. She was also instrumental in organizing the International Policewomen's Association in 1915.
Three years later, Mrs. Wells succeeded in persuading the University of California, Southern Division (now UCLA) to offer the first course specifically on the work of women police officers. The course was introduced by the school's Criminology Department in the summer session in 1918.
Mrs. Wells was named the first president of the Women's Peace Officers Association of California in 1928, a group she helped to create. In July 1934, she was appointed the Los Angeles Police Department historian, a post she held until her retirement on November 1, 1940. She had been a policewoman for 30 years.
Alice Stebbins Wells fought for the idea that women, as regular members of municipal police departments, are particularly well-qualified to perform protective and preventive work among juveniles and female criminals. She will be remembered for introducing this new concept into local law enforcement.
Since her appointment, policewomen have been assigned duties in patrol, delinquency prevention, investigation of crimes involving juveniles, and investigation of other cases in which the service of a female officer is deemed necessary.
By 1937, 39 policewomen were employed by this Department. In addition, five "aerial policewomen" were appointed as reserve officers. These specially appointed aerial officers joined a previously all-male squadron of commercial and highly trained amateur pilots who were summoned to duty in situations requiring expert flyers.
Mrs. Wells died in August 1957. Attending her funeral service as pallbearers were Deputy Chief Frank E. Walton, Jr., Inspector K.J. McCauley, Sergeants G.E. Luther and A.R. Bongard and Policewomen Betty J. Munson, and Chloe I. Gilmore. Ten other policewomen in full dress uniform served as the Honor Guard. Interment was in Forest Lawn Memorial Park [in Los Angeles].
Los Angeles' second policewoman, Minnie Barton, befriended several homeless girls while working with young women on parole or probation. Often these girls had nowhere else to go and no prospects for the future, so she attempted to help them rebuild their lives by taking them into her home and offering them vocational training.
In 1917, she founded the "Minnie Barton Home." In the early years, she and her co-workers were primarily interested in women just released from jail. Often younger women, particularly first offenders, were committed to the Home in lieu of jail sentences.
This "temporary home" facility grew to include care for pregnant women, often left destitute as a result of the father's jail confinement or abandonment. The Home has since expanded and is now known as The Big Sister League, a United Way agency.
National Video Games Day
National Video Games Day takes place on September 12. A video game is an electronic game that involves human interaction with a user interface to generate visual feedback on a video device. The word video in video game traditionally referred to a cathode ray tube display device, but it now implies any type of display device that can produce two or three dimensional images.
It has been shown that action video game players have better hand-eye coordination and visuo-motor skills, such as their resistance to distraction, their sensitivity to information in the peripheral vision and their ability to count briefly presented objects, than non-players.
Researchers found that such enhanced abilities could be acquired by training with action games, involving challenges that switch attention between different locations, but not with games requiring concentration on single objects. It has been suggested by a few studies that online/offline video gaming can be used as a therapeutic tool in the treatment of different mental health concerns.
In 1952, A.S. Douglas wrote his PhD degree at the University of Cambridge on Human-Computer interraction. Douglas created the first graphical computer game - a version of Tic-Tac-Toe. The game was programmed on a EDSAC vaccuum-tube computer, which had a cathode ray tube display.
William Higinbotham created the first video game ever in 1958. His game, called "Tennis for Two," was created and played on a Brookhaven National Laboratory oscilloscope. In 1962, Steve Russell invented SpaceWar!. Spacewar! was the first game intended for computer use. Russell used a MIT PDP-1 mainframe computer to design his game.
In 1967, Ralph Baer wrote the first video game played on a television set, a game called Chase. Ralph Baer was then part of Sanders Associates, a military electronics firm. Ralph Baer first conceived of his idea in 1951 while working for Loral, a television company.
In 1971, Nolan Bushnell together with Ted Dabney, created the first arcade game. It was called Computer Space, based on Steve Russell's earlier game of Spacewar!. The arcade game Pong was created by Nolan Bushnell (with help from Al Alcorn) a year later in 1972. Nolan Bushnell and Ted Dabney started Atari Computers that same year. In 1975, Atari re-released Pong as a home video game.
Larry Kerecman was one of the first first operators of video arcade games, including Computer Space. He writes that, "The brilliance of these machines was that Nolan Bushnell and company took what was computer programming (in Space War) and translated it into a simpler version of the game (no gravity) using hard-wired logic circuits. The printed circuit boards that comprise electronics of these games use integrated circuits called small-scale integrated circuits. They consist of discrete logic chips and gates or gates, 4-line to 16-line decoders, etc. straight out of the Texas Instruments catalog. The shape of the rocket ship and flying saucer even are visible in a pattern of diodes on the PC board."
In 1972, the first commercial video game console that could be played in the home, the Odyssey was released by Magnavox and designed by Ralph Baer. The game machine was originally designed while Ralph Baer was still at Sanders Associates in 1966, Baer managed to gain his legal rights to the machine after Sanders Associates rejected it. The Odyssey came programmed with twelve games.
In 1976, Fairchild released the first programmable home game console called the Fairchild Video Entertainment System, and later renamed Channel F. Channel F was one of the first electronic systems to use the newly invented microchip invented by Robert Noyce for the Fairchild Semiconductor Corporation that allowed video games to not be limited by the number of TTL switches.
On June 17, 1980, Atari's "Asteroids" and "Lunar Lander" were the first two video games to ever be registered in the Copyright Office.


World First Aid Day
September 12 is World First Aid Day, an annual campaign to promote the importance of first aid training in preventing injuries and saving lives.
Recent polling by the Red Cross shows that nearly 40% say they have been in an emergency situation where they have had to perform first aid; however, only 18 per cent are currently certified. This World First Aid Day, the Red Cross is calling on all to ensure they have the skills needed to save lives when an emergency happens.
First aid training provides more than the knowledge and skills to effectively respond – it also provides the confidence to act when needed. Red Cross First Aid offers a wide variety of first aid and CPR training courses, empowering Canadians to act on, prevent, and manage life's emergencies.
Unintentional injuries are the leading cause of death for people between the ages of one and 44. Having the skills to act immediately in an emergency situation can help save lives and reduce the impact of injury, but the knowledge also helps prevent injuries in the first place.
First aid is the assistance given to any person suffering a sudden illness or injury, with care provided to preserve life, prevent the condition from worsening, and/or promote recovery. It includes initial intervention in a serious condition prior to professional medical help being available, such as performing CPR whilst awaiting anambulance, as well as the complete treatment of minor conditions, such as applying a plaster to a cut. First aid is generally performed by the layperson, with many people trained in providing basic levels of first aid, and others willing to do so from acquired knowledge. Mental health first aid is an extension of the concept of first aid to cover mental health.
There are many situations which may require first aid, and many countries have legislation, regulation, or guidance which specifies a minimum level of first aid provision in certain circumstances. This can include specific training or equipment to be available in the workplace (such as an automated external defibrillator), the provision of specialist first aid cover at public gatherings, or mandatory first aid training within schools. First aid, however, does not necessarily require any particular equipment or prior knowledge, and can involve improvisation with materials available at the time, often by untrained persons.
First aid can be performed on all animals, although this article relates to the care of human patients.