Anne Bradstreet Day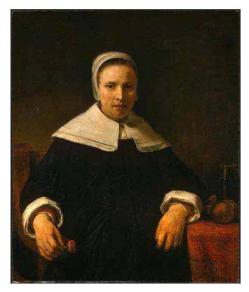 An official date proclaimed by the governor of the Commonwealth of Massachusetts to honor Anne Bradstreet, America's first poet, who is also recognized as the first published woman poet in the English language. Anne Bradstreet was born in 1612 in England and came to America in 1630. Unbeknownst to Anne, her brother-in-law took some of her poetry back to England, where it was published in 1650 as The Tenth Muse Lately Sprung Up in America. Subsequent editions were also published in Boston. She died at Old Andover, MA, September 16, 1672.
Anne Bradstreet (1612-1672) is one of the most important figures in the history of American Literature. She is considered by many to be the first American poet, and her first collection of poems, "The Tenth Muse Lately Sprung Up in America, By a Gentlewoman of Those Parts", doesn't contain any of her best known poems, it was the first book written by a woman to be published in the United States. Mrs. Bradstreet's work also serves as a document of the struggles of a Puritan wife against the hardships of New England colonial life, and in some way is a testament to plight of the women of the age. Anne's life was a constant struggle, from her difficult adaptation to the rigors of the new land, to her constant battle with illness.
It is clear to see that Anne's faith was exemplary, and so was her love for children and her husband, Governor Simon Bradstreet. Anne's poems were written mainly during the long periods of loneliness while Simon was away on political errands. Anne, who was a well educated woman, also spent much time with her children, reading to them and teaching them as her father had taught her when she was young. While it is rather easy for us to view Puritan ideology in a bad light because of it's attitude towards women and strict moral code, her indifference to material wealth, her humility and her spirituality, regardless of religion, made her into a positive, inspirational role model for any of us.
Another one of Anne's most important qualities was her strong intuition, although only subtly hinted at in her work, probably for fear of reprisal from the deeply religious Puritan community, one cannot help but feel her constant fascination with the human mind, and spirit, and inner guidance.
Her style is deceptively simple, yet speaks of a woman of high intelligence and ideals who was very much in love, and had unconditional faith. While it was difficult for women to air their views in the 17th Century, Anne Bradstreet did so with ease, as her rich vocabulary and polyvalent knowledge brought a lyrical, yet logical quality to her work which made it pleasant for anyone to read.
This website is intended as a homage to Mrs. Bradstreet and her work, and we have included several of her best poems, and her most famous quotes, in what we hope will be an enlightening, and entertaining experience, and will give some insight into the life of America's first woman poet.
International Day for the Preservation of the Ozone Layer
In 1994, the UN General Assembly proclaimed 16 September the International Day for the Preservation of the Ozone Layer, commemorating the date of the signing, in 1987, of the Montreal Protocol on Substances that Deplete the Ozone Layer (resolution 49/114).
States were invited to devote the Day to promote activities in accordance with the objectives of the Protocol and its amendments. The ozone layer, a fragile shield of gas, protects the Earth from the harmful portion of the rays of the sun, thus helping preserve life on the planet.
The phaseout of controlled uses of ozone depleting substances and the related reductions have not only helped protect the ozone layer for this and future generations, but have also contributed significantly to global efforts to address climate change; furthermore, it has protected human health and ecosystems by limiting the harmful ultraviolet radiation from reaching the earth.
The theme for this year's celebration is "Ozone Layer Protection: The Mission Goes On". The Montreal Protocol has so far been successful in meeting some of its targets on phasing out ozone-depleting substances. As a result, the abundance of ozone-depleting substances in the atmosphere is declining and the ozone layer is expected to recover around the middle of this century. There are, however, some remaining challenges to the phase-out of ozone-depleting substances.
A number of commonly used chemicals have been found to be extremely damaging to the ozone layer. Halocarbons are chemicals in which one or more carbon atoms are linked to one or more halogen atoms (fluorine, chlorine, bromine or iodine). Halocarbons containing bromine usually have much higher ozone-depleting potential (ODP) than those containing chlorine. The man-made chemicals that have provided most of the chlorine and bromine for ozone depletion are methyl bromide, methyl chloroform, carbon tetrachloride and families of chemicals known as halons, chlorofluorocarbons (CFCs) and hydrochlorofluorocarbons (HCFCs).
The scientific confirmation of the depletion of the ozone layer prompted the international community to establish a mechanism for cooperation to take action to protect the ozone layer. This was formalized in the Vienna Convention for the Protection of the Ozone Layer, which was adopted and signed by 28 countries, on 22 March 1985. In September 1987, this led to the drafting of The Montreal Protocol on Substances that Deplete the Ozone Layer.
The principal aim of the Montreal Protocol is to protect the ozone layer by taking measures to control total global production and consumption of substances that deplete it, with the ultimate objective of their elimination on the basis of developments in scientific knowledge and technological information.
The Montreal Protocol is structured around several groups of ozone-depleting substances. The groups of chemicals are classified according to the chemical family and are listed in annexes to the Montreal Protocol text.
The Montreal Protocol requires the control of nearly 100 chemicals, in several categories. For each group or annex of chemicals, the Treaty sets out a timetable for the phase-out of production and consumption of those substances, with the aim of eventually eliminating them completely.
The timetable set by the Montreal Protocol applies to consumption of ozone depleting substances. Consumption is defined as the quantities produced plus imported, less those quantities exported in any given year. There is also a deduction for verified destruction.
Percentage reductions relate to the designated base-line year for the substance. The Protocol does not forbid the use of existing or recycled controlled substances beyond the phase-out dates.
There are a few exceptions for essential uses where no acceptable substitutes have been found, for example, in metered dose inhalers (MDI) commonly used to treat asthma and other respiratory problems or halon fire-suppression systems used in submarines and aircraft.
In 1994, the United Nations General Assembly proclaimed 16 September the International Day for the Preservation of the Ozone Layer, commemorating the date of the signing, in 1987, of the Montreal Protocol on Substances that Deplete the Ozone Layer (resolution 49/114).
Implementation of the Montreal Protocol progressed well in developed and developing countries. All phase-out schedules were adhered to in most cases, some even ahead of schedule. In view of the steady progress made under the Protocol, already in 2003, former United Nations Secretary-General Kofi Annan stated "Perhaps the single most successful international agreement to date has been the Montreal Protocol". His views are shared widely in the international community.
Attention focused initially on chemicals with higher ozone-depletion potentials including CFCs and halons. The phase-out schedule for HCFCs was more relaxed due to their lower ozone-depletion potentials and because they have also been used as transitional substitutes for CFCs.
The HCFC phase-out schedule was introduced in 1992 for developed and developing countries, the latter with a freeze in 2015, and final phase-out by 2030 in developed countries and 2040 in developing countries.
In 2007, Parties to the Montreal Protocol decided to accelerate the HCFC phase-out schedule for both developed and developing countries.
Mayflower Day
The Mayflower sails from Plymouth, England, bound for the New World with 102 passengers. The ship was headed for Virginia, where the colonists--half religious dissenters and half entrepreneurs--had been authorized to settle by the British crown. However, stormy weather and navigational errors forced the Mayflower off course, and on November 21 the "Pilgrims" reached Massachusetts, where they founded the first permanent European settlement in New England in late December.
Thirty-five of the Pilgrims were members of the radical English Separatist Church, who traveled to America to escape the jurisdiction of the Church of England, which they found corrupt. Ten years earlier, English persecution had led a group of Separatists to flee to Holland in search of religious freedom. However, many were dissatisfied with economic opportunities in the Netherlands, and under the direction of William Bradford they decided to immigrate to Virginia, where an English colony had been founded at Jamestown in 1607.
The Separatists won financial backing from a group of investors called the London Adventurers, who were promised a sizable share of the colony's profits. Three dozen church members made their way back to England, where they were joined by about 70 entrepreneurs--enlisted by the London stock company to ensure the success of the enterprise. In August 1620, the Mayflower left Southampton with a smaller vessel--the Speedwell--but the latter proved unseaworthy and twice was forced to return to port. On September 16, the Mayflower left for America alone from Plymouth.
In a difficult Atlantic crossing, the 90-foot Mayflower encountered rough seas and storms and was blown more than 500 miles off course. Along the way, the settlers formulated and signed the Mayflower Compact, an agreement that bound the signatories into a "civil body politic." Because it established constitutional law and the rule of the majority, the compact is regarded as an important precursor to American democracy. After a 66-day voyage, the ship landed on November 21 on the tip of Cape Cod at what is now Provincetown, Massachusetts.
After coming to anchor in Provincetown harbor, a party of armed men under the command of Captain Myles Standish was sent out to explore the area and find a location suitable for settlement. While they were gone, Susanna White gave birth to a son, Peregrine, aboard the Mayflower. He was the first English child born in New England. In mid-December, the explorers went ashore at a location across Cape Cod Bay where they found cleared fields and plentiful running water and named the site Plymouth.
The expedition returned to Provincetown, and on December 21 the Mayflower came to anchor in Plymouth harbor. Just after Christmas, the pilgrims began work on dwellings that would shelter them through their difficult first winter in America.
In the first year of settlement, half the colonists died of disease. In 1621, the health and economic condition of the colonists improved, and that autumn Governor William Bradford invited neighboring Indians to Plymouth to celebrate the bounty of that year's harvest season. Plymouth soon secured treaties with most local Indian tribes, and the economy steadily grew, and more colonists were attracted to the settlement. By the mid 1640s, Plymouth's population numbered 3,000 people, but by then the settlement had been overshadowed by the larger Massachusetts Bay Colony to the north, settled by Puritans in 1629.
The term "Pilgrim" was not used to describe the Plymouth colonists until the early 19th century and was derived from a manuscript in which Governor Bradford spoke of the "saints" who left Holland as "pilgrimes." The orator Daniel Webster spoke of "Pilgrim Fathers" at a bicentennial celebration of Plymouth's founding in 1820, and thereafter the term entered common usage.
Mexican Independence Day
Independence Day (Día de la Independencia) is a Mexican holiday to celebrate the "cry of independence" on September 16, 1810, which staked a revolt against the Spaniards. It follows from the day of the Cry of Dolores (El Grito de Dolores), on September 15.
Mexicans celebrate their country's Independence Day with fireworks, parties (fiestas), food, dance and music on September 16. Flags, flowers and decorations in the colors of the Mexican flag – red, white and green – are seen in public areas in cities and towns in Mexico. Whistles and horns are blown and confetti is thrown to celebrate this festive occasion. "Viva Mexico" or "Viva la independencia" are shouted amidst the crowds on this day.
Independence Day is a national public holiday in Mexico. Banks, schools, government offices and many businesses are closed. Some streets and roads may be closed or restricted in major cities to make way for large celebrations. People intending on travelling via public transport in Mexico should check with public transit authorities on any timetable or route changes.
Independence Day celebrates the day Miguel Hidalgo is believed to have made the cry of independence (El Grito de la Independencia) in the town of Dolores, in the north-central part of the Mexican state of Guanajuato. Hidalgo was one of the nation's leaders during the War of Independence in Mexico.
There is no scholarly agreement on what was exactly said by Hidalgo, but his speech, also known as the cry of Dolores (el Grito de Dolores), was made on September 16, 1810 to motivate people to revolt against the Spanish regime. Hidalgo's army fought against the Spanish soldiers in the fight for independence, but he was captured and executed on July 30, 1811. Mexico's independence was not declared until September 28, 1821.
Miguel Hidalgo was a priest but was also known to have lived outside the parameters of celibacy. He was believed to have fathered children, including 2 daughters.
National Cinnamon Raisin Bread Day
You'll be toast if you don't take advantage of today's food holiday. September 16 is National Cinnamon-Raisin Bread Day!
OK, you don't have to toast cinnamon-raisin bread in order to enjoy it. But it sure helps! Especially with a pat of butter on top; the toast makes the butter melt, where it seeps into every little crevice, filling them with its rich goodness.
Cinnamon raisin bread is classified as a sweet bread; different versions have existed since the 15th century, but oddly enough, raisin bread was invented by Henry David Thoreau, the famed author, poet, and philosopher best known for Walden. According to historical accounts, while baking bread at his home on Walden Pond one day, Thoreau tossed a handful of raisins into the dough. Hardly a culinary stretch, but the housewives of Concord, Massachusetts were used to baking in a very particular manner, and this breach of protocol was quite scandalous at the time. Stunned though they were, one taste was enough to convince them that ol' Henry was onto something good.
National Collect Rocks Day
Collect Rocks Day is celebrated on September 16th each year. Amateur geology (known as rockhounding in the United States) is the recreational study and hobby of collecting rocks and mineral specimens from their natural environment.
The first amateur geologists were prospectors looking for valuable minerals and gemstones for commercial purposes. Eventually, however, more and more people have been drawn to amateur geology for recreational purposes, mainly for the beauty that rocks and minerals provide.
One reason for the rise in popularity of amateur geology is that a collection can begin by simply picking up a rock. There are also many clubs and groups that search for specimens and compare them in groups as a hobby. Information on where to find such groups can be found at libraries, bookstores, and "gem and mineral shows". Tourist information centers and small-town chambers of commerce can also supply valuable local information. The Internet can also be a useful search tool as it can help find other amateur geologists.
The amateur geologist's principal piece of equipment is the geologist's hammer. This is a small tool with a pick-like point on one end, and a flat hammer on the other. The hammer end is for breaking rocks, and the pick end is mainly used for prying and digging into crevices. The pick end of most rock hammers can dull quickly if struck onto bare rock. Rock collectors may also bring a sledgehammer to break hard rocks. Good places for a collector to look are quarries, road cuts, rocky hills and mountains, and streams.
There are many different laws in place regarding the collection of rocks and minerals from public areas, so it is advisable to read up on local laws before prospecting. Rock and mineral collecting is prohibited in most if not all national parks in the United States.
National Day of Prayer and Remembrance for the Victims of Hurricane Katrina
Hurricane Katrina was one of the worst natural disasters in our Nation's history and has caused unimaginable devastation and heartbreak throughout the Gulf Coast Region. A vast coastline of towns and communities has been decimated. Many lives have been lost, and hundreds of thousands of our fellow Americans are suffering great hardship. To honor the memory of those who lost their lives, to provide comfort and strength to the families of the victims, and to help ease the burden of the survivors, I call upon all Americans to pray to Almighty God and to perform acts of service.
As we observe a National Day of Prayer and Remembrance for the Victims of Hurricane Katrina, we pledge our support for those who have been injured and for the communities that are struggling to rebuild. We offer thanks to God for the goodness and generosity of so many Americans who have come together to provide relief and bring hope to fellow citizens in need. Our Nation is united in compassion for the victims and in resolve to overcome the tremendous loss that has come to America. We will strive together in this effort, and we will prevail through perseverance and prayer.
Americans are reaching out to those who suffer by opening their hearts, homes, and communities. Their actions demonstrate the greatest compassion one person may show to another: to love your neighbor as yourself. Across our Nation, so many selfless deeds reflect the promise of the Scripture: "For I was hungry and you gave Me food; I was thirsty and you gave Me drink; I was a stranger and you took Me in." I encourage all Americans to respond with acts of kindness in the days ahead. By contributing time, money, or needed goods to a relief organization and by praying for the survivors and those in recovery efforts, we can make a tremendous difference in the lives of those in need.
Hurricane Katrina and its aftermath resulted in a considerable loss of life. We pray that God will bless the souls of the lost, and that He will comfort their families and friends and all lives touched by this disaster. As the American people unite to help those who are hurting, we share a determination to stand by those affected by Hurricane Katrina in the months and years ahead as they rebuild their lives and reclaim their future. We are determined that the Gulf Coast region will rise again. The tasks before us are enormous, and so is the heart of America. We will continue to comfort and care for the survivors. We will once again show the world that the worst adversities bring out the best in the American people.
National Guacamole Day
Today is National Guacamole Day! We all know and love guacamole as a party snack, but there's more to guacamole than meets the eye. Guacamole is made from avocados, which are packed with more than twenty vitamins, contain "good fats" that reduce cholesterol, can help fight cancer, and can be used as a substitute for butter or shortening in baking.
The Aztecs invented it.
Seriously, that's it. When the Spaniards encountered the Aztec empire back in the 1500s, the locals were making a sauce called ahuaca-mulli, which means "avocado-mixture." The dish was prepared by mashing avocados, sometimes with tomatoes and onions. Sound familiar? Add a few hot peppers and a touch of cilantro, and you've got modern guac.
As the Spanish tended to do with all good ideas from the New World, they stole the best ideas from the natives and brought what they could back to Spain. Unfortunately for our friends in Europe, avocados don't grow particularly well in the Old World, making fresh guac the province of the Americas for the next several hundred years. Sailors and travelers ate various forms of the stuff, notably the English who made avocado paste, called it "midshipman's butter," and spread it on their hardtack.
The word "avocado" descends linguistically from the ancient Nahuatl (a dialect of ancient Aztec) word ahuacatl, meaning "testicles." Some language experts think that the conquistadors combined the Nahuatl with the Spanish "abogado" (lawyer) to make the present word for our favorite green fruit. So, when you're eating guac, you're chowing on mashed lawyer balls.
Most American avocados come from California, where there over 6,000 avocado groves dot the southern part of the state. Most of those avocados are of the Hass variety (Haas is a common misspelling); Florida avocados are larger, more fibrous, and taste worse, like everything from Florida. Outside the US, avocados are grown in Mexico, Peru, Chile, Argentina, Spain, Israeal, South Africa, Australia, and New Zealand. Current US policy essentially forbids the importation of avocados from Mexico, driving up domestic prices and making it nearly impossible to get a decent avocado outside of California for less than two bucks.
Modern guacamole comes in many forms. In some taquerias, it's large chunks of barely-cut avocado, in others it's a paste with a lively mixture of tomatoes, onions, and cilantro. And in some unfortunate cases, it's a soupy liquid with equal parts avocado, water, and sour cream. At any rate, it's very difficult to improve on the recipe that the Aztecs pioneered hundreds of years ago.The recipe below would probably bring a smile to Montezuma himself.
You can purchase pre-made guacamole at your local supermarket or buy some ripe avocados to make your own. Cinco de Mayo, Fourth of July, Super Bowl Sunday, and Easter each account for approximately five percent of annual avocado sales. Have no fear, avocado trees produce up to 400 fruits a year so there should be plenty to go around. Happy National Guacamole Day!
National Play-Doh Day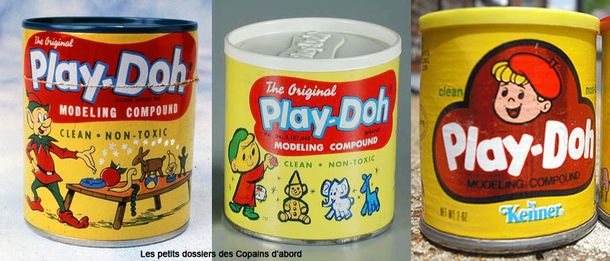 National Play Doh Day is observed on September 16. Play-Doh is a modeling compound used by young children for art and craft projects at home and in school. Composed of flour, water, salt, boric acid, and mineral oil, the product was first manufactured in Cincinnati, Ohio, U.S., as a wallpaper cleaner in the 1930s.
When a classroom of children began using the wallpaper cleaner as a modeling compound, the product was reworked and marketed to Cincinnati schools in the mid-1950s. Play-Doh was demonstrated at an educational convention in 1956 and prominent department stores opened retail accounts.
Advertisements promoting Play-Doh on influential children's television shows in 1957 furthered the product's sales. Since its launch on the toy market in the mid-1950s, Play-Doh has generated a considerable amount of ancillary merchandise such as The Fun Factory. In 2003, the Toy Industry Association named Play-Doh in its "Century of Toys List".
National School Backpack Awareness Day
Think the books and school supplies that your child is carrying in a backpack slung haphazardly across one shoulder are harmless? Think again. Heavy loads carried by more than 79 million students across the U.S. can cause low back pain that often lasts through adulthood. According to the U.S. Consumer Product Safety Commission, in 2010 nearly 28,000 strains, sprains, dislocations, and fractures from backpacks were treated in hospital emergency rooms, physicians' offices, and clinics.
"A child wearing a backpack incorrectly or that is too heavy can be contributing risk factors for discomfort, fatigue, muscle soreness, and musculoskeletal pain especially in the lower back," says Karen Jacobs, EdD, OTR/L, CPE, clinical professor of occupational therapy at Boston University, and an expert on school ergonomics and healthy growth and development of school-age children.
Luckily, preventing discomfort and pain is simple. The American Occupational Therapy Association (AOTA) offers the following tips for keeping kids safe while toting books to and from school:
Always select a backpack that is the correct size for your child.
Make sure the height of the backpack extends from approximately 2 inches below the shoulder blades to waist level, or slightly above the waist.
Always wear well-padded shoulder straps on both shoulders so the weight is evenly balanced.
Distribute weight evenly. Load heaviest items closest to the child's back and balance materials so the child can easily stand up straight.
Wear the hip belt if the backpack has one, to improve balance and take some strain off sensitive neck and shoulder muscles.
Check that the child's backpack weighs no more than 10% of his or her body weight. If it weighs more, determine what supplies can stay at home or at school each day to lessen the load.
If the backpack is still too heavy for the child, consider a book bag on wheels.
Thousands of students, educators, parents, and health professionals will mark National School Backpack Awareness Day on Sept. 16 with backpack weigh-ins, backpack check-ups, activities, and special events.
National Stay Away From Seattle Day
Are you getting excited for Monday? Ready to shun outsiders and turn up your nose at anyone who doesn't have a born-and-raised Seattle pedigree? Oh, goodie. Me too.
Monday — in case you don't have your calendar marked already — is Stay Away From Seattle Day. That's apparently the day when we defend Seattle's honor against Californians, Texans, Canadians and any other undesirable types who might move here and drive too fast on our freeways.
Not a real holiday, you say? Uh, Hallmark seems to think differently. According to the card company's online calendar, September 16 is special because…
Because frankly Seattle doesn't want you coming around, stinking up the joint. And last time you tracked mud all over the carpet and some of the special occasion dinnerware went missing. Seattle will let you know when it's ready to see you again. Until then, keep your distance. You think we're kidding but really this day was championed by Seattle residents tired of sharing their space with tourists.
Take that, tourists. And if you're thinking about moving here, well, take a look at this list of reasons not to.
Stepfamily Day
Stepfamily Day 2014 celebrates on September 16. Stepfamily Day is a day dedicated to the the stepfamily. This day is to accolade all the StepHeroes who decided every day to be parents to all the children in their lives. A stepfamily is also known as a reconstituted family or a blended family in which either one or both members of a couple has children from their previous relationships.
A stepparent, either a stepmother or a stepfather is one to whom the child is not biologically related. The traditional definition of a "stepfamily" is where a married couple, either one or both, have "pre-existing" children who live with them from their former relationship. Now-a-days, the term stepfamily is extended to include all the live-in couples, whether married or not.
Stepfamily Day is officially recognized on September 16 of each year in the United States, and also in the countries who acknowledge it. Stepfamily Day was formed for all the stepfamilies to spend some time together. It is an honor for the children to accept their stepparents.
Christy Borgeld started the trend of Stepfamily Day in the year 1997. This day was created in order to honor stepfamilies and to give them a day to celebrate a robust family structure. Celebration of this day gives the stepparents, their children and individual family members a recognition. It silently creates a sense of responsibility in all extended family members.
Communities in and across the United States celebrate Stepfamily Day at organized picnic gatherings.
On this September 16, keep yourself free to enjoy with your new spouse and stepchildren. Local communities in the U.S often plan to celebrate this day. If nothing has been planned from their side, don't get disheartened! Plan your very "own" stepfamily day.
Planning doesn't necessarily mean spending a fortune. You can keep it low. The whole idea behind celebrating Stepfamily Day is to celebrate time with your new family! The following tips may help you:
Take a professional family portrait at a studio near you.
Go to a beach and make a blended sand bottle that represents your family. Give turn to each of your family member to pour the sand into the bottle with food color. The result symbolizes how all individuals create one beautiful and united family.
Write letters to all the members of the stepfamily about what you love about them and what makes them special for you.
Plan a camp-out either in the backyard or a park.
Make a cookbook by collecting everyone's favorite food along with wacky and nostalgic moments associated with it.
National Stepfamily Day Quotes
Family love is messy clinging and of an annoying and repetitive pattern like bad wallpaper. - Friedrich Nietzsche
There are no seven wonders of the world in the eyes of a child. There are seven million. - Walt Streightiff
Happiness is having a large loving caring close-knit family... in another city. - George Burns
I am married to Beatrice Salkeld a painter. We have no children except me. - Brendan Behan
Never raise your hands to your kids. It leaves your groin unprotected. - Red Buttons
Keep in mind ... to a dog you are family to a cat you are staff. - Anonymous
We are given children to test us and make us more spiritual. - George Will
The family with an old person in it possesses a jewel. - Chinese Proverb
Insanity runs in my family. It practically gallops. - Gary Grant
Trail of Tears Commemoration Day
At the beginning of the 1830s, nearly 125,000 Native Americans lived on millions of acres of land in Georgia, Tennessee, Alabama, North Carolina and Florida–land their ancestors had occupied and cultivated for generations. By the end of the decade, very few natives remained anywhere in the southeastern United States. Working on behalf of white settlers who wanted to grow cotton on the Indians' land, the federal government forced them to leave their homelands and walk thousands of miles to a specially designated "Indian territory" across the Mississippi River. This difficult and sometimes deadly journey is known as the Trail of Tears.
White Americans, particularly those who lived on the western frontier, often feared and resented the Native Americans they encountered: To them, American Indians seemed to be an unfamiliar, alien people who occupied land that white settlers wanted (and believed they deserved). Some officials in the early years of the American republic, such as President George Washington, believed that the best way to solve this "Indian problem" was simply to "civilize" the Native Americans. The goal of this civilization campaign was to make Native Americans as much like white Americans as possible by encouraging them convert to Christianity, learn to speak and read English, and adopt European-style economic practices such as the individual ownership of land and other property (including, in some instances in the South, African slaves). In the southeastern United States, many Choctaw, Chickasaw, Seminole, Creek and Cherokee people embraced these customs and became known as the "Five Civilized Tribes."
But their land, located in parts of Georgia, Alabama, North Carolina, Florida and Tennessee, was valuable, and it grew to be more coveted as white settlers flooded the region. Many of these whites yearned to make their fortunes by growing cotton, and they did not care how "civilized" their native neighbors were: They wanted that land and they would do almost anything to get it. They stole livestock; burned and looted houses and towns;, and squatted on land that did not belong to them.
State governments joined in this effort to drive Native Americans out of the South. Several states passed laws limiting Native American sovereignty and rights and encroaching on their territory. In a few cases, such as Cherokee Nation v. Georgia (1831) and Worcester v. Georgia (1832), the U.S. Supreme Court objected to these practices and affirmed that native nations were sovereign nations "in which the laws of Georgia [and other states] can have no force." Even so, the maltreatment continued. As President Andrew Jackson noted in 1832, if no one intended to enforce the Supreme Court's rulings (which he certainly did not), then the decisions would "[fall]…still born." Southern states were determined to take ownership of Indian lands and would go to great lengths to secure this territory.
Andrew Jackson had long been an advocate of what he called "Indian removal." As an Army general, he had spent years leading brutal campaigns against the Creeks in Georgia and Alabama and the Seminoles in Florida–campaigns that resulted in the transfer of hundreds of thousands of acres of land from Indian nations to white farmers. As president, he continued this crusade. In 1830, he signed the Indian Removal Act, which gave the federal government the power to exchange Native-held land in the cotton kingdom east of the Mississippi for land to the west, in the "Indian colonization zone" that the United States had acquired as part of the Louisiana Purchase. (This "Indian territory" was located in present-day Oklahoma.)
The law required the government to negotiate removal treaties fairly, voluntarily and peacefully: It did not permit the president or anyone else to coerce Native nations into giving up their land. However, President Jackson and his government frequently ignored the letter of the law and forced Native Americans to vacate lands they had lived on for generations. In the winter of 1831, under threat of invasion by the U.S. Army, the Choctaw became the first nation to be expelled from its land altogether. They made the journey to Indian territory on foot (some "bound in chains and marched double file," one historian writes) and without any food, supplies or other help from the government. Thousands of people died along the way. It was, one Choctaw leader told an Alabama newspaper, a "trail of tears and death."
The Indian-removal process continued. In 1836, the federal government drove the Creeks from their land for the last time: 3,500 of the 15,000 Creeks who set out for Oklahoma did not survive the trip.
The Cherokee people were divided: What was the best way to handle the government's determination to get its hands on their territory? Some wanted to stay and fight. Others thought it was more pragmatic to agree to leave in exchange for money and other concessions. In 1835, a few self-appointed representatives of the Cherokee nation negotiated the Treaty of New Echota, which traded all Cherokee land east of the Mississippi for $5 million, relocation assistance and compensation for lost property. To the federal government, the treaty was a done deal, but many of the Cherokee felt betrayed: After all, the negotiators did not represent the tribal government or anyone else. "The instrument in question is not the act of our nation," wrote the nation's principal chief, John Ross, in a letter to the U.S. Senate protesting the treaty. "We are not parties to its covenants; it has not received the sanction of our people." Nearly 16,000 Cherokees signed Ross's petition, but Congress approved the treaty anyway.
By 1838, only about 2,000 Cherokees had left their Georgia homeland for Indian territory. President Martin Van Buren sent General Winfield Scott and 7,000 soldiers to expedite the removal process. Scott and his troops forced the Cherokee into stockades at bayonet point while whites looted their homes and belongings. Then, they marched the Indians more than 1,200 miles to Indian territory. Whooping cough, typhus, dysentery, cholera and starvation were epidemic along the way, and historians estimate that more than 5,000 Cherokee died as a result of the journey.
By 1840, tens of thousands of Native Americans had been driven off of their land in the southeastern states and forced to move across the Mississippi to Indian territory. The federal government promised that their new land would remain unmolested forever, but as the line of white settlement pushed westward, "Indian country" shrank and shrank. In 1907, Oklahoma became a state and Indian territory was gone for good.
Working Parents Day
If you are a parent, chances are pretty good you are just plain tuckered out! Between the job, the kids, aging parents, housework and that never ending to-do list, there just isn't enough time in the day to get everything done! Whether you "work" inside or outside of the home, there is a special day in September that honors and celebrates the millions of hard working parents across America.
Working Parents Day
It's Working Parents Day, an annual "holiday" observed each year on September 16. While the origins are unknown, chances are pretty good an overworked, underpaid and overwhelmed parent probably came up with the idea!
Back in the day, most husbands went to the office while women worked from the home, caring for the children, taking care of the house and the spouse. But times have changed. Today, many moms and dads have at least one job outside the home in order to provide for their families. Between the kids, career and countless other obligations, many parents have become expert jugglers! And finding that perfect balance is not easy.
In honor of Working Parents Day, take some much needed and deserved time for YOU!
How to Celebrate Working Parents Day
Sleep in!
If you can swing it, take a vacation day and skip the office!
Road trip!
No housework - If you can afford it, why not hire someone to clean the house for you?
No cooking - Today is the perfect time to treat yourself to a nice, romantic dinner with your significant other! And if you are single, invite your BFFs out for a girls' night out!
Spa Day - It's time for a mani/pedi and/or relaxing massage, don't you think? If that isn't in the cards, grab a glass of your favorite bubbly and enjoy a nice, long bubble bath instead.
Movie Night - Make it movie night with or without the kids!
Wrinkled Raincoat Day
On the birthday of Peter Falk, the actor who played the rumpled detective Columbo, wear a wrinkled raincoat or do some investigating of your own. Falk was born on September 16, 1927, at New York, New York.
Columbo is an American television series starring Peter Falk as a homicide detective with the Los Angeles Police Department. The character and show, created by William Link and Richard Levinson, popularized the inverted detective story format which begins by showing the commission of the crime and its perpetrator; the series therefore has no "whodunit" element. The plot revolves around how a perpetrator whose identity is already known to the audience will finally be caught and exposed.
Columbo is a friendly, verbose, disheveled police detective of Italian descent, whose trademarks include wearing a rumpled, beige raincoat over his suit, and smoking a cigar. He is consistently underestimated by his suspects, who are initially reassured and distracted by his circumstantial speech, then increasingly irritated by his pestering behavior. Despite his unprepossessing appearance and apparent absentmindedness, he shrewdly solves all of his cases and secures all evidence needed for a conviction. His formidable eye for detail and relentlessly dedicated approach, though apparent to the viewer, often become clear to the killer only late in the story line.
The episodes are all movie-length, between 73 and 100 minutes long, and have been broadcast in forty-four countries. In 1997, "Murder by the Book" was ranked No. 16 on TV Guide's 100 Greatest Episodes of All Time and in 1999, the magazine ranked Lt. Columbo No. 7 on its 50 Greatest TV Characters of All Time list. In 2012, the program was chosen as the third-best cop or legal show on Best in TV: The Greatest TV Shows of Our Time. In 2013, TV Guide included it in its list of The 60 Greatest Dramas of All Time. In 2013, Writers Guild of America ranked it No. 57 in the list of 101 Best Written TV Series.