Constitution Day/Citizenship Day
Constitution Day, or Citizenship Day is an American federal observance that recognizes the adoption of the United States Constitution and those who have become U.S. citizens. It is observed on September 17, the day the U.S. Constitutional Convention signed the Constitution in 1787.
The Constitution of the United States of America is signed by 38 of 41 delegates present at the conclusion of the Constitutional Convention in Philadelphia. Supporters of the document waged a hard-won battle to win ratification by the necessary nine out of 13 U.S. states.
The Articles of Confederation, ratified several months before the British surrender at Yorktown in 1781, provided for a loose confederation of U.S. states, which were sovereign in most of their affairs. On paper, Congress--the central authority--had the power to govern foreign affairs, conduct war, and regulate currency, but in practice these powers were sharply limited because Congress was given no authority to enforce its requests to the states for money or troops. By 1786, it was apparent that the Union would soon break up if the Articles of Confederation were not amended or replaced. Five states met in Annapolis, Maryland, to discuss the issue, and all the states were invited to send delegates to a new constitutional convention to be held in Philadelphia.
On May 25, 1787, delegates representing every state except Rhode Island convened at Philadelphia's Pennsylvania State House for the Constitutional Convention. The building, which is now known as Independence Hall, had earlier seen the drafting of the Declaration of Independence and the signing of the Articles of Confederation. The assembly immediately discarded the idea of amending the Articles of Confederation and set about drawing up a new scheme of government. Revolutionary War hero George Washington, a delegate from Virginia, was elected convention president.
During an intensive debate, the delegates devised a brilliant federal organization characterized by an intricate system of checks and balances. The convention was divided over the issue of state representation in Congress, as more-populated states sought proportional legislation, and smaller states wanted equal representation. The problem was resolved by the Connecticut Compromise, which proposed a bicameral legislature with proportional representation in the lower house (House of Representatives) and equal representation of the states in the upper house (Senate).
On September 17, 1787, the Constitution was signed. As dictated by Article VII, the document would not become binding until it was ratified by nine of the 13 states. Beginning on December 7, five states--Delaware, Pennsylvania, New Jersey, Georgia, and Connecticut--ratified it in quick succession. However, other states, especially Massachusetts, opposed the document, as it failed to reserve undelegated powers to the states and lacked constitutional protection of basic political rights, such as freedom of speech, religion, and the press. In February 1788, a compromise was reached under which Massachusetts and other states would agree to ratify the document with the assurance that amendments would be immediately proposed. The Constitution was thus narrowly ratified in Massachusetts, followed by Maryland and South Carolina. On June 21, 1788, New Hampshire became the ninth state to ratify the document, and it was subsequently agreed that government under the U.S. Constitution would begin on March 4, 1789. In June, Virginia ratified the Constitution, followed by New York in July.
On September 25, 1789, the first Congress of the United States adopted 12 amendments to the U.S. Constitution--the Bill of Rights--and sent them to the states for ratification. Ten of these amendments were ratified in 1791. In November 1789, North Carolina became the 12th state to ratify the U.S. Constitution. Rhode Island, which opposed federal control of currency and was critical of compromise on the issue of slavery, resisted ratifying the Constitution until the U.S. government threatened to sever commercial relations with the state. On May 29, 1790, Rhode Island voted by two votes to ratify the document, and the last of the original 13 colonies joined the United States. Today, the U.S. Constitution is the oldest written constitution in operation in the world.
International Country Music Day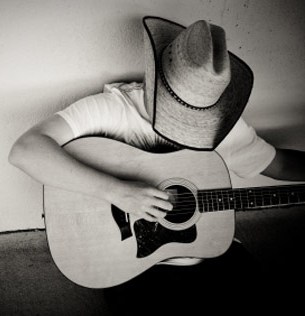 Country music is one of the most popular types of music in the world and this special type of music originated in the USA. International Country Music Day was established in the 1950s and is held each year on September 17th. On this special day country music festivals are held at various venues around the world. Lovers of country music gather to listen to live music acts while drinking and dancing. Line dancing is popular during International Country Music Day and competitions are often held to determine the best dancers.
This is a vibrant event that can be enjoyed by people of all ages. In order to fully embrace the fun of International Country Music Day, it is important to look the part. Dress to impress in a pair of jeans or denim skirt teamed with a gingham shirt and, of course, a pair of cowboy boots and a cowboy hat to complete the look.
The origins of country music can be found in recordings Southern Appalachian fiddle players made in the late 1910s. It wasn't until the early '20s, however, that country music as a viable recorded genre took hold. The first commercial country record was made by Eck Robertson in 1922 on the Victor Records label. Vernon Dalhart had the first national country hit in 1924 with "Wreck of the Old '97." But most historians point to 1927, the year Victor Records signed Jimmie Rodgers and The Carter Family, as the true moment country music was born.
Jimmie Rodgers, known as the "Father of Country Music," was an instant national success. He is credited with the first million-selling single, "Blue Yodel #1," and his catalog of songs, all recorded between 1927 and 1933, established him as the first preeminent voice in country music. Rodgers died from complications of tuberculosis in 1933. He was inducted into the Country Music Hall of Fame in 1961.
The Carter Family was country music's first famous vocal group. Comprised of A.P. Carter, his wife, Sara Dougherty Carter, and A.P.'s sister-in-law, Maybelle Addington Carter, the group flourished in the late '20s after the release of their first collection of songs in 1927. Different variations of The Carter Family continued recording and performing for decades. Two of their earliest hits, "Keep on the Sunny Side" and "Wildwood Flower" remain country standards to this day.
Originating in Texas and up through the Midwest in the late 1920s, western swing reached its peak in the early '40s. It blended the upbeat horn-driven sounds of the big band with New Orleans jazz, blues and Dixieland. Drums were first incorporated by western swing, and the eclectic musical mix included saxophones, pianos, and a Hawaiian instrument called the steel guitar. Prominent western swing figures included Bob Wills (the "King of Western Swing"), the Light Crust Doughboys and Milton Brown (the "Father of Western Swing").
Dubbed the "Father of Bluegrass," Bill Monroe is credited with first popularizing bluegrass, a form of old-time mountain hillbilly music with its origins in Great Britain and western Africa. Bluegrass got its name from Monroe's band, the Blue Grass Boys, which eventually included future legends Lester Flatt (guitar) and Earl Scruggs (banjo). After six years, Flatt and Scruggs struck out on their own in 1949 to great success. Bill Monroe was inducted into the Country Music Hall of Fame in 1970 and the Rock and Roll Hall of Fame in 1997.
The cowboy films of the 1930s and '40s contributed greatly to the evolution of country music. Stars like Roy Rogers (the "King of the Cowboys") and Gene Autry parlayed their musical careers into very successful acting careers. Much of the great music from this era was actually written specifically for the movies. As these films flourished at the box office, their soundtracks were pressed to vinyl, and the buying public ate them up. Great cowboy stars of the era also included Rogers' wife, Dale Evans, the Sons of the Pioneers and Spade Cooley.
In 1942, Ernest Tubb's recording of "Walking the Floor Over You" made him an overnight sensation, which thrust his brand of country, honky-tonk, into national prominence. Hank Williams further popularized the genre with his emergence in the late '40s, while Lefty Frizzell ascended to almost Elvis-like popularity in country music circles in the '50s. Unlike all other styles of country music, honky-tonk has never taken a backseat to any new trend. Go into any establishment today with live country music, and you're bound to find a honky-tonk band on the bill.
In direct contrast to honky-tonk music, the Nashville Sound movement of the '50s and '60s polished up country's rougher edges by blending big band jazz and swing with great storytelling. Lush orchestrations backed up the smooth crooning of stars like Eddy Arnold, Jim Reeves and Jim Ed Brown.
Developed in the mid-1950s, the Bakersfield Sound originated in the honky-tonk bars in and around Bakersfield, California. Grittier than the polished and highly produced music coming out of Nashville, Bakersfield country drew on many aspects of rock and roll and rockabilly, predominately loud amp-up guitars, usually twin Telecasters played through Fender amplifiers, and loud drums. The biggest Bakersfield stars of the day included Buck Owens (the "Baron of Bakersfield"), Merle Haggard and Webb Pierce.
Fed up with the perceived "selling-out" of most country performers in Nashville, a number of frustrated and independent-minded artists decided in the mid-'70s they would no longer follow the rules of Music City's establishment. N'er-do-wells like Willie Nelson, his good friend and frequent collaborator, Waylon Jennings, Merle Haggard, David Allan Coe and a host of others "outlaws" burned their leisure suits, grew their hair out, and sang whatever and however they chose to. These Outlaws gave country music the timely kick in the pants it desperately needed.
The 1979 John Travolta movie, Urban Cowboy, popularized a movement in country that focused heavily on easy-listening crossover success. Artists like Johnny Lee, Dolly Parton and Mickey Gilley scored major hits on both the country and pop charts, while the "outlaws" of the mid-'70s saw their music wane in popularity. History has proven that much of the music from this era, referred to by some as country's disco era, was quite disposable. However, a number of notable artists did emerge during this dark period to forge wonderful careers, including Alabama, George Strait, Reba McEntire and Steve Wariner.
The list of superstars who debuted in 1989 reads like a future Country Music Hall of Fame induction class: Garth Brooks, Clint Black, Alan Jackson, Travis Tritt and Dwight Yoakam all scored their first country hits in 1989. They drastically altered the direction of country music by infusing a youthful vitality and rock-and-roll mentality into a genre that was quickly growing stale and predictable. The amazing Class of '89 bridged the gap between 20th and 21st Century country music.
National Apple Dumpling Day
National Apple Dumpling Day is an unofficial food holiday observed in the United States on September 17 of each year. The day celebrates the food item it is named for. Apple dumplings are fruit desserts.
These dessert items are made from an entire apple which is cored, has butter and sugar added and is wrapped in dumpling dough before baking with a syrup. Apple dumplings may have additional flavorings added like rum or vanilla. The dumpling may be made from scratch or from purchased dough. The apple dumpling is the subject of a festival each year in Sinking Spring, Pennsylvania.
Dumplings are first mentioned in print documentation in the 17th century. These ancient food items were found in many cultures and included grains, vegetables, and fruit. Dumplings in ancient days were steamed, fried, and boiled depending on the food item and the culture. Dumplings range from small bits of dough like gnocchi to finger noodles like spatzle. In Europe, larger dumplings were made using local seasonings. Dumpling mixtures varied using flours, cereals, stale breads, potatoes or cheeses. There is no documented mention of the evolution of the dumplings to the current day baked apple dumpling.
Celebration of National Apple Dumpling Day may involve learning to make the fruit dumpling for those who have never prepared them. If apple harvest season has begun, the day of celebration could include a trip to the orchard to pick apples to be prepared. Easy apple dumpling recipes using crescent rolls may be considered for use if children will be helping to bake the dessert. In areas where apple festivals and apple dumpling festivities are observed during the apple season, local restaurants may offer apple dumpling desserts for special sales on this day.
Time's Up Day
Time's Up Day is a day to let you know that if you've been waiting to make up with someone close to you, that you've officially run out of time and it's time to make amends. Life's too short to be on bad terms with those you should be close to you.
So you think you have years to make up with your sister? Months to reach out to Mom? Forget it! You're not even guaranteed a tomorrow. Do it today.
Time is a measure in which events can be ordered from the past through the present into the future, and also the measure of durations of events and the intervals between them. Time is often referred to as the fourth dimension, along with the three spatial dimensions.
Time has long been a major subject of study in religion, philosophy, and science, but defining it in a manner applicable to all fields without circularity has consistently eluded scholars. Nevertheless, diverse fields such as business, industry, sports, the sciences, and the performing arts all incorporate some notion of time into their respective measuring systems. Some simple definitions of time include "time is what clocks measure", which is a problematically vague and self-referential definition that utilizes the device used to measure the subject as the definition of the subject, and "time is what keeps everything from happening at once", which is without substantive meaning in the absence of the definition of simultaneity in the context of the limitations of human sensation, observation of events, and the perception of such events.
Two contrasting viewpoints on time divide many prominent philosophers. One view is that time is part of the fundamental structure of the universe—a dimension independent of events, in which events occur in sequence. Sir Isaac Newton subscribed to this realist view, and hence it is sometimes referred to as Newtonian time. The opposing view is that time does not refer to any kind of "container" that events and objects "move through", nor to any entity that "flows", but that it is instead part of a fundamental intellectual structure (together with space and number) within which humans sequence and compare events. This second view, in the tradition of Gottfried Leibniz[15] and Immanuel Kant, holds that time is neither an event nor a thing, and thus is not itself measurable nor can it be travelled.
Time is one of the seven fundamental physical quantities in both the International System of Units and International System of Quantities. Time is used to define other quantities—such as velocity—so defining time in terms of such quantities would result in circularity of definition. An operational definition of time, wherein one says that observing a certain number of repetitions of one or another standard cyclical event (such as the passage of a free-swinging pendulum) constitutes one standard unit such as the second, is highly useful in the conduct of both advanced experiments and everyday affairs of life. The operational definition leaves aside the question whether there is something called time, apart from the counting activity just mentioned, that flows and that can be measured. Investigations of a single continuum called spacetime bring questions about space into questions about time, questions that have their roots in the works of early students of natural philosophy.
Furthermore, it may be that there is a subjective component to time, but whether or not time itself is "felt", as a sensation, or is a judgment, is a matter of debate.
Temporal measurement has occupied scientists and technologists, and was a prime motivation in navigation and astronomy. Periodic events and periodic motion have long served as standards for units of time. Examples include the apparent motion of the sun across the sky, the phases of the moon, the swing of a pendulum, and the beat of a heart. Currently, the international unit of time, the second, is defined by measuring the electronic transition frequency of caesium atoms (see below). Time is also of significant social importance, having economic value ("time is money") as well as personal value, due to an awareness of the limited time in each day and in human life spans.