Big Whopper Liar Day
One of my favorite Disney movies is Pinocchio. It is the story of a lonely man who carved a little boy out of wood, then wished that he would be alive. He did come alive, but was still made of wood. But Gepetto loved him dearly. Pinocchio was visited by the blue fairly and was told to be a good boy, and gave him Jimminy Cricket to be his conscious. But, just as real boys, Pinocchio often got into trouble and tried to tell a lie to get out of it. Only every time he told a lie, his nose grew...in fact it turned into a tree. Complete with a nest and birds! The story has a happy ending when Pinocchio stopped lying and was changed into a live boy.
But today is Big Whopper Liar Day. This is not just for any ole lie. There are contests held to see who could come up with the most incredible yet believable lie. My husband would be one who could win this contest.
Every 3rd Saturday in September since 1988, men and women have gathered in New Harmony, IN to celebrate the tall tale. The event was started by local trickster Aubry Robison, Jr., but after his death several years ago, Fleming took over the helm. About fifteen contestants take the stage in front of a crowd of maybe 400. They get four minutes to spin the most incredible yarn they can come up with. A team of judges award points for exaggeration, humor, stage presence and storytelling ability. This event, which will cost contestants and spectators alike $5 to enter, is now a part of Kunstfest, a weekend-long German period festival.
I have been looking all over to find the Best whopping lie for you, visited several sites, Best lies ever told by parents to their kids, best lies told to parents from their kids, Best lies to get out of work, even some lies from previous liar contest winners. There are Political lies, there are hoaxes and april fool's pranks. There are fables and tall tales. I ended up on a site called "the 10 most inventive lies ever told" I dont know if they were listed in any order, but the winner in my book was for a movie. This movie was released in 1999, and I must not have been a big net surfer at the time, because I wasn't informed about it before I saw it. What I thought was a documentary was really something else. It was about several college students doing research out in the woods....don't remember all the details about it, only that it scared me silly! It wasn't until later that I was informed that it was not real, just a movie! Do you know which one I am talking about? The Blair Witch Project! Even though the whole thing was a lie, I believed every word of it....so they did a great job of convincing me!
Boys' and Girls' Club Day for Kids
Unlike many other countries, America does not have an official day to celebrate its children. Boys & Girls Clubs of America, along with the support of other leading youth-serving organizations, is working to change that by establishing a Saturday in September each year as Boys & Girls Clubs Day for Kids.
Created as a day to foster relationships between adults and children, the mission of BGC Day for Kids is to establish a day to celebrate and honor American children through the gift of meaningful time. Research shows that when adults spend meaningful time with kids it helps them develop a positive self-image and a sense of belonging, usefulness and purpose. Now, more than ever, BGC Day for Kids provides adults and kids an opportunity to take a break from their busy lives and celebrate the wonder of life and the fulfillment of spending time together.
Boys & Girls Clubs of America hopes to make BGC Day for Kids a permanent part of our national culture. Soon we hope the month of September not only recalls the full swing of the fall and back-to-school season, but also BGC Day for Kids, the day we devote our hearts and our minds to our children as a nation.
Day for Kids is a national initiative that invites you to join Boys & Girls Clubs in making a difference for kids in your community. For more than a decade, adults have participated in Day for Kids events to advocate for youth and celebrate the life-changing work taking place at Boys & Girls Clubs.
Many young people face serious issues in childhood that can impact their success in adulthood:
15.1 million children are home alone after school
16.1 million youth live in poverty
1 in 4 students fail to graduate from high school
Nearly 4,000 juveniles are arrested daily
One-third of kids are overweight
Our more than 4,000 Boys & Girls Clubs nationwide create a safe environment with resources and support to help youth create great futures. With more than 150 years' experience serving approximately 4 million youth nationwide, we believe that the day a child enters our doors can change their life.
International Coastal Cleanup Day
Have you heard of the International Coastal Cleanup? It happens every year in September and is the largest global volunteer day in service to our lakes, oceans, and rivers. Each year, approximately 600,000 people worldwide dedicate time to cleaning up their local waterways. The catch is that they record every single piece of trash collected! The results are then sent to the Ocean Conservancy and published into an annual report to give us an idea of exactly what is floating around in our oceans (hint: the most prevalent item is small, plastic, and brown and white in color).
Last year, over 10 million pounds of trash were collected. Items ranged from lottery tickets to tires to toothbrushes. What will be found this year?
The 2015 International Coastal Cleanup Day is Saturday, September 19, although cleanups that happen throughout the month will count towards the trash totals.
California Coastal Cleanup Day was first organized in 1985 by the California Coastal Commission, but the idea of a community-based cleanup event did not come from California. The year before, Oregon resident Judie Neilson had grown concerned over the amount of plastic debris she saw littering the Oregon coast. In October of 1984, Judie organized the first Coastal Cleanup Day, turning out over 2,800 volunteers to the beaches of Oregon. California watched, admired, and the next year, emulated Judie's efforts with its first statewide Coastal Cleanup Day.
Close to 2,500 Californians joined in the initial Cleanup, and the program has been growing by leaps and bounds ever since. In 1986, The Ocean Conservancy (then known as the Center for Marine Conservation) ran its first Coastal Cleanup in Texas, and in later years became the coordinating agency for the International Coastal Cleanup, helping to spread the concept to nations around the world.
In 1993, California Coastal Cleanup Day was recognized by the Guinness Book of World Records as the "largest garbage collection" ever organized, with 50,405 volunteers. Since then, the reach of Coastal Cleanup Day has steadily spread inland. Most of the marine debris that we find on our beaches actually starts as urban trash or street litter, so this continuing effort to "stop trash where it starts" has actually increased the amount of trash picked up per person each year. (See Figures below)
Coastal Cleanup Day is about much more than picking up trash. It's a chance for Californians to join people around the world in expressing their respect for our oceans and waterways. It's an opportunity for the community to demonstrate its desire for clean water and healthy marine life. And it's a moment to share with one's neighbors, family, and friends, coming together to accomplish something vital and worthy on behalf of our environment.
International Eat An Apple Day
To promote the beginning of fall with its vivid color and crispness, celebrate by eating an apple, the fruit of the fall season. Annually, the third Saturday in September.
The apple emerged as a celebrated fruit at the beginning human history. Whether you start with Adam and Eve or the anthropological data on Stone Age man in Europe, the apple was there. Greek and Roman mythology refer to apples as symbols of love and beauty. When the Romans conquered England about the first century B.C., they brought apple cultivation with them. William Tell gained fame by shooting an apple off his son's head at the order of invaders of Switzerland.
The Pilgrims discovered crabapples had preceded them to America, but the fruit was not very edible. The Massachusetts Bay Colony requested seeds and cuttings from England, which were brought over on subsequent voyages to Boston. Other Europeans brought apple stock to Virginia and the Southwest, and a Massachusetts man, John Chapman, became famous for planting trees throughout Ohio, Indiana, and Illinois (his name became "Johnny Appleseed"). Seeds from an apple given to a London sea captain in 1820 are sometimes said to be the origin of the State of Washington apple crop (now the largest in the U.S.).
As the country was settled, nearly every farm grew some apples. Although some were very good, most of the early varieties would be considered poor quality today. Of nearly 8000 varieties known around the world, about 100 are grown in commercial quantity in the U.S., with the top 10 comprising over 90% of the crop.
Our modern orchards combine the rich heritage of apple growing with research and field trials to grow an annual U.S. crop exceeding 220,000,000 bushels. New varieties are still being discovered and cultivated, with the best eventually becoming household words like McIntosh, Delicious, Empire, Rome, Spartan, Cortland, Granny Smith, etc.. Recent arrivals include Fuji, Braeburn, Liberty, and many antique varieties are enjoying a resurgence.
International Talk Like a Pirate Day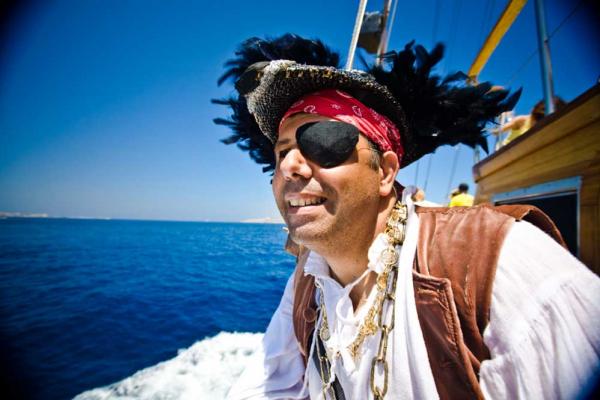 International Talk Like a Pirate Day 2015 is observed on September 19th.
International Talk Like a Pirate Day (ITLAPD) a parodic holiday is discovered in 1995 by Mark Summers and John Baur of Portland, Oregon, who declared 19th September each year seeing that the day when one and all in the globe must converse like a pirate. For instance, a viewer of this holiday would meet friends not with "Hello", but also with "Ahoy, me hearty!" The vacation, and its celebration, spring from the romanticized sight of Golden Age of Piracy.
According to the views of Summers, the day is simply vacation to approach into being as an effect of the sports damage. He has affirmed that for the period of a racquetball sport between Baur and Summers, and one person reacted to the ache with a burst of "Aaarrr!", furthermore the scheme was born. And that sport came to pass on 6th June, 1995, however out of admiration for the ceremonial of D-Day, they decided the birthday of Summers' ex-wife, because it may be trouble-free for him to memorize.
Summers and Baur found novel fame in 2006 period debut episode of ABC's Wife Swap, and primary aired 18th September, 2006. And they starred in the part of "a family of pirates" with the wife of John, Tori. And Baur also emerged on 26th June, 2008 episode of Jeopardy!, where Baur was established as a "writer and pirate."
Artist Robert Newton, who depicted Long John Silver in 1950 Disney movie Treasure Island and after it in the 1954 movie Long John Silver, is the patron saint of Talk Like A Pirate Day. Robert was a citizen of Dorset, and also it was his inhabitant West Country dialect, in which Robert used in his depiction of Long John Silver and Black beard, so as to, it has become the typical "pirate accent". And as the friendship of pirates with parrots, treasure maps and peg legs was admired in Robert Louis Stevenson's book Treasure Island (1883), the manuscript has had the noteworthy influence on the parody pirate culture.
During the days of cruise Seamen spoke a speech as crammed with technical terminology as to be closely unintelligible to a landsman. Foe instance, a small number of people could pursue these instructions:
"Lift the skin up, and put into the bunt the slack of the clews (not too taut), the leech and foot-rope, and body of the sail; being careful not to let it get forward under or hang down abaft. Then haul your bunt well up on the yard, smoothing the skin and bringing it down well abaft, and make fast the bunt gasket round the mast, and the jigger, if there be one, to the tie."
The association of pirates with peg legs, parrots, and treasure maps, popularized in Robert Louis Stevenson's novel Treasure Island (1883), has had a significant influence on parody pirate culture. Talk Like a Pirate Day has been referenced in two songs from filk singer Tom Smith—"Talk Like a Pirate Day" and "What? It's Can(n)on." The latter references the fact that J. K. Rowling set Hermione Granger's birthday on the same day as "Talk Like a Pirate Day," and jokes about the Hogwarts student trading in her wizarding education for a piracy career.
National Butterscotch Pudding Day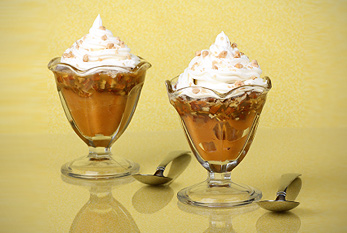 National Butterscotch Pudding Day takes place on September 19. Butterscotch is a type of confectionery whose primary ingredients are brown sugar and butter, although other ingredients such as corn syrup, cream, vanilla, and salt are part of some recipes. According to "Housewife's Corner" in an 1848 newspaper, the real recipe for "making Doncaster butterscotch is one pound of butter, one pound of sugar and a quarter of a pound of treacle, boiled together."
Butterscotch is similar to toffee, but for butterscotch the sugar is boiled to the soft crack stage, and not hard crackas with toffee. Butterscotch sauce is often made into a syrup, which is used as a topping for ice cream(particularly sundaes).
The term butterscotch is also often used for the flavor of brown sugar and butter together even where actual confection butterscotch is not involved, e.g. butterscotch pudding.
In 1855, F. K. Robinson's Glossary of Yorkshire Words, explained Butterscotch as "a treacle ball with an amalgamation of butter in it".
"Doncaster Butterscotch" was known at least as early as 1848 and sold commercially by rival confectioners S. Parkinson & Sons (still trading as Parkinson's), Henry Hall, and Booth's, all of Doncaster, via agents in Yorkshire. Internationally, Parkinson's was recognized as the inventor but others tried to claim the product for themselves, Parkinson's started to use and advertise the Doncaster Church as their trademark.
It was advertised as "Royal Doncaster Butterscotch", or "The Queen's Sweetmeat", and said to be "the best emollient for the chest in the winter season". Parkinson's Butterscotch was by appointment to the Royal household and was presented to the Queen in 1948 and to Princess Anne, The Princess Royal in 2007.
National Gymnastics Day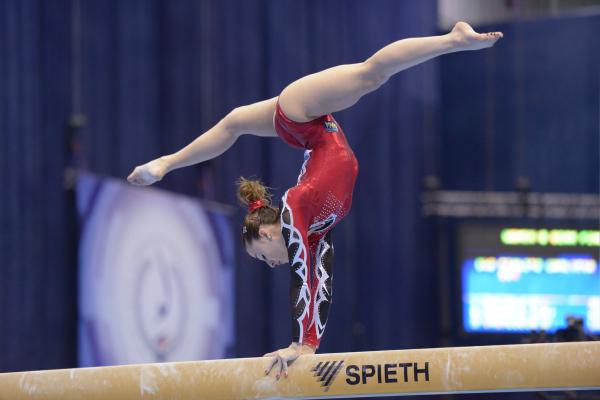 September 19 is National Gymnastics Day, an unofficial celebration of the graceful sport that tests everything from physical strength to agility to balance and coordination.
National Gymnastics Day was created in 1998 in the United States as a way to promote the sport among young people and to honor the sportspeople, coaches, and clubs who have kept the gymnastic tradition alive and thriving for centuries.
Gymnastics originated as an activity in ancient Greece. Then, it was a way for people to exercise, stay healthy and remain ready for battle. It wasn't until the late 19th century that it took on a competitive note. In 1881 the Federation of International Gymnastics (FIG) was created in Liège, Belgium. In 1896, men's gymnastics was part of the first modern Olympics held in Athens, Greece. The Amsterdam Olympics in 1928 featured the first female gymnastics events.
Today, gymnastics is a popular sport around the world with many prestigious competitions and contests held throughout the year.
How to Celebrate?
Attend a gymnastic meet or competition in your area and cheer for your favorite gymnast and team.
If you have always wanted to learn gymnastics, today is the perfect reason to begin. Find yourself a club or a gym and get started!
Encourage the children and young adults in your life to consider gymnastics as a sport to pursue. Who knows, they may soon become Olympic level gymnasts.
Know a gymnast? Send them a message or a note letting them know that you are proud of them and their achievements.
Did You Know...
…that Friedrich Ludwig Jahn, a German educator is considered the Father of Gymnastics? He was responsible for promoting some of the most popular gymnastic routines today. These include the parallel bar and the ring.
National Seat Check Saturday
Motor vehicle crashes remain the leading cause of death of children, ages 3-14. However, many of these deaths can be prevented through the proper use of child safety seats. According to the National Highway Traffic Safety Administration (NHTSA), child safety seats can reduce fatal injury by 71 percent for infants and by 54 percent for toddlers, ages 1-4.
The problem is most parents and caregivers are unaware of the risk to children when they are not properly restrained in child safety seats. According to a study conducted by Chrysler, 96 percent of parents and caregivers believe their child safety seats are installed correctly, but NHTSA research shows that seven out of 10 children are improperly restrained, putting them at risk for serious injury or death in a crash. Chrysler is working to close this awareness gap through a program called SeatCheck.
SeatCheck is a national campaign to help parents properly secure their children in motor vehicles. Central to the program is a free child safety seat inspection locator service which is available at
www.seatcheck.org
and toll-free at 1-866-SEAT-CHECK. These SeatCheck resources provide a listing of more than 4,000 local inspection locations staffed by trained and certified child safety seat technicians, so finding one near you should be easy. The Web site and toll-free telephone assistance are available in both Spanish and English. In addition, the Web site offers parents and caregivers other useful information on keeping children safe in motor vehicles.
National Woman Road Warrior Day
A day of recognition for the nation's traveling businesswoman. Like their male counterparts, Woman Road Warriors open and close deals, make sales, give presentations, attend or lead seminars and maintain that all-important in-person presence in the often impersonal corporate world. But simultaneously, many are often charged with keeping their families on track at home—especially their babies, toddlers and multitasking school-age children—and nurture them, even from a long distance.
Kathleen Ameche has faced all the nightmares of travel, among them facing a loaded gun. But instead of just letting it take its toll, Kathleen's collected her miles of travel notes and published a comprehensive guide, The Woman Road Warrior: A Women's Guide to Business Travel (Agate Publishing), on how to look like a pro and be treated like royalty every time you travel. Although the book was written mainly for businesswomen, it has been described as a must-read for women who travel for any reason, such new mothers who travel and manage a household or widows who are mastering the travel process "solo" for the first time.
Do you want to bring the same level of ownership, control and responsibility to your travel that you do to other areas of your life? Let The Woman Road Warrior show you how to get you to your destination amid the chaos.
Puppy Mill Awareness Day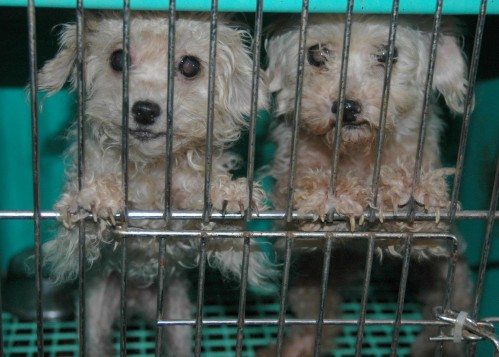 The third Saturday in September is designated as Puppy Mill Awareness Day. It is a day created in 2002 by Carol Aranea-Mayer, international advocate for breeding stock in commercial kennels, to draw attention to puppy mills and the conditions and problems associated with them, and to encourage boycotting businesses that sell dogs from them.
Puppy Mill Awareness Day has been conceived to raise and promote awareness against the cruel practice of puppy farming in many countries. Not many people are aware that this practice is still in vogue resulting in the breeding of thousands of unhealthy pups. Many people are duped to buy unhealthy farmed pups in lieu of a hefty sum of money! The pups that are torn away from the mother at a very delicate age are prone to behavioral and physical problems which often lead them to death at a very young age.
Puppy Mill Awareness Day, which is celebrated on the 19th of September, aims at raising awareness against the poor living conditions of dogs, especially bitches, in puppy farms where they are used as mere machines to produce pups for profit. Animal welfare charities come together where they ask the public to remember the miserable conditions of the four-legged friends of mankind and advocate shutting down of these 'farms' where profit is the sole concern with no regard for healthy living conditions of the animals. The dogs are kept in tiny cages to optimize space for more animals. They suffer from malnutrition and hardly see the daylight. Often with little or no veterinary help, the animals die a painful death.
Puppy Mill Awareness Day is a special day for the dog-loving people to help raise awareness for the cause and stop the cruel trend of puppy farming. It is a golden opportunity to go out of the way and make sure that the pawed friends get a good and healthy life.
What can we do?
Adopt your next puppy or dog from a shelter or rescue – do not buy them from a pet store.
If you have your heart set on a breed that can't be found at a shelter or rescue, check with the American Kennel Club for a reputable breeder – one who qualifies their buyers as much as the buyer qualifies the puppy.
Don't frequent pet stores that sell puppies – not for pet food, toys, or anything else.
Spread the story of puppy mill dogs to your friends and family and anyone else who may listen to you.
Contact your legislator to suggest amendments to the Animal Welfare Act.
Make a donation to The Humane Society of the United States, National Puppy Mill Awareness Day, or another organization that helps to eradicate puppy mills.
Volunteer your time with a local shelter, rescue, or similar group.
Responsible Dog Ownership Day
Each year, the American Kennel Club® calls on its more than 5,000 affiliated dog clubs and all other pet-related organizations from around the country to participate in AKC RDO Days by hosting a community event that includes activities like dog sport demos, breed parades, safety around dog presentations for kids, microchipping clinics and more. The nationwide initiative educates the public about the importance of being a responsible dog owner and celebrates the deep bond between humans and their canine companions.
Among companion animals, dogs are unmatched in their devotion, loyalty and friendship to humankind. Anyone who has ever loved a dog can attest to its hundred-fold return. The excitement your dog shows when you come home, the wagging tail at the sound of the leash being taken from its hook, the delight in the tossing of a tennis ball, and the head nestled in your lap-those are only some of the rewards of being a dog owner.

Owning a dog is not just a privilege-it's a responsibility. These animals depend on us for, at minimum, food and shelter, and deserve much more. If you are considering taking a dog into your life, you need to think seriously about the commitment that dog ownership entails. If you already have a dog, you need to consider if you are fulfilling all your obligations as its owner.

The AKC is committed to helping dog owners raise happy, healthy dogs. The list below is certainly not exhaustive, but it contains some of the essential ways you can be the best dog owner you can be.
Responsible Dog Ownership Days is offered with support from national sponsors PetPartners, Inc., a leading pet healthcare provider and Motel 6, the first national pet friendly chain, welcoming pets since 1962.
Software Freedom Day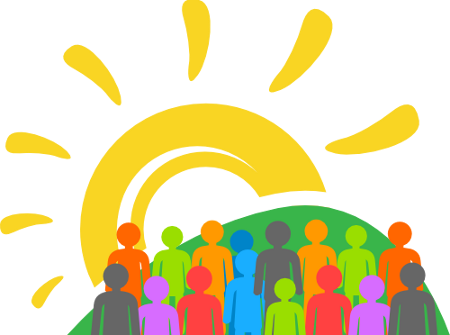 Software Freedom Day is a worldwide celebration of Free and Open Source Software (FOSS). Our goal in this celebration is to educate the worldwide public about the benefits of using high quality FOSS in education, in government, at home, and in business -- in short, everywhere!
The non-profit organization Software Freedom International coordinates SFD at a global level, providing support, giveaways and a point of collaboration, but volunteer teams around the world organize the local SFD events to impact their own communities.
In a time when our lives are increasingly dependent on technologies, it is important we take the time to consider the impact of technology on our lives, and the importance of ensuring technology isn't used to limit us, but rather to take us further along a path of opportunity, innovation and freedom for all people.
The United Nations Universal Declaration of Human Rights is a set of basic human rights that most people would agree would be a bare minimum. Not often are our basic rights thought of in the context of technology, but as more and more our lives are dependent on technology, it is a rapidly growing concern. Technologies that matter to our freedom are used in our voting systems, our leisure, our work, education, art and our communication. What does this mean to you? It means that the basic human freedoms you take for granted are only as free as the technologies you use.
Transparent and sustainable technologies are vital to ensuring we can protect our freedoms. Think about e-Government systems such as electronic voting. When the systems running our voting is proprietary or closed, it means that we can't be sure what the software actually does, so how can we trust the results? The issues with the Diebold voting systems in the US is testament to the need for transparent systems that are trustworthy. Think about other software you use everyday that is proprietary and apply the fact that you can't be sure what it is actually doing! Does your email system send copies of your mail to a third party? Is your web browser, logging and automatically sending your browse history to someone? The most interesting case recently was when Sony purposely added spyware to their music CDs that silently and automatically installed itself onto Microsoft Windows systems to search for piracy breaches. This behaviour has spawned a whole new wave of viruses and is a gross breach of privacy.
So what do I mean by transparent? Well some software gives you access to the source code, such as Free and Open Source Software (FOSS) which ensures that you can know (or get checked) what exactly a piece of software will do. It avoids nasty surprises, spyware, result rigging and all kinds of issues that we can't be absolutely sure to avoid in closed software. Proprietary software keeps the source code locked away from public scrutiny which means that there is no way to know exactly what the software actually does, and no way to trust it to safeguard your human rights. Transparent technologies are about ensuring you can trust the results and operation of your technology.
Sustainable technologies are also important, and the best example of the issue is proprietary data formats. Why should the generations of today not have access to the love letters, essays and poems of their youth? With many applications using proprietary data formats, we can't access the information in other programs or even future versions of the same program. When data is stored in data formats based on open standards, there is the ability for people everywhere to easily use and implement the standard and have your data accessible by more applications well into the future. Sustainable technologies are about ensuring access to knowledge forever.
As more and more of the worlds population starts using technology, getting online, and developing the next major life changing event of the future (such as the Internet was for many of us), ensuring open, transparent and sustainable approaches are considered best practice is important. Important to a future where technology empowers everyone equally, where knowledge is forever, and where our basic human freedoms are strengthened by technology, not hampered.
Software Freedom Day is a global celebration and education of why transparent and sustainable technologies are now more important than ever. With over 200 teams in 60 countries participating, it is a fantastic event to get your schools and communities involved in. Go along to your local event or start your own event and meet a wide range of people, all working together to help ensure our freedoms are maintained by the technologies of tomorrow.