International Day of Peace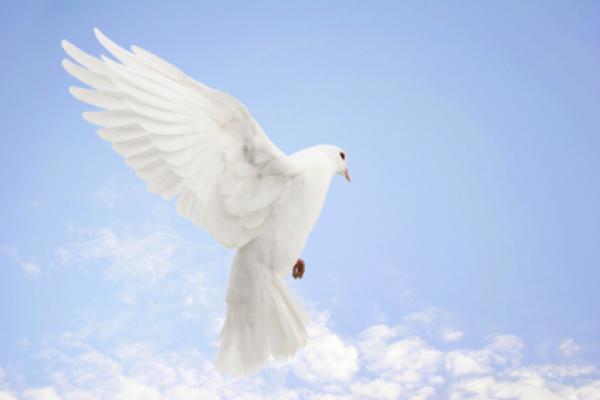 The United Nations' (UN) International Day of Peace is celebrated on September 21 each year to recognize the efforts of those who have worked hard to end conflict and promote peace. The International Day of Peace is also a day of ceasefire – personal or political.
On the International Day of Peace, also known as Peace Day, people around the world take part in various activities and organize events centered on the theme "peace". Events vary from private gatherings to public concerts and forums involving large audiences. Activities include:
Interfaith peace ceremonies.
A toast for peace.
A peace choir.
Lighting candles.
Peace prayers.
A peace convoy of vehicles.
Tree planting for peace.
Art exhibitions promoting peace.
Picnics for peace.
Peace walks.
Organizations such as Roots & Shoots, an international environmental and humanitarian program for youth, show their support for the event on an annual basis. Young people involved in Roots & Shoots may engage in activities such as crafting giant peace dove puppets from re-used materials and flying the doves in their communities. People from diverse religious and spiritual backgrounds also commit to organizing an International Day of Peace Vigil. Some groups observe a minute of silence at noon in every time zone across the world on Peace Day.
It is a day when nations around the world are invited to honor a cessation of hostilities during the day.
A UN resolution established the International Day of Peace in 1981 to coincide with the opening of the UN General Assembly. The first Peace Day was celebrated in 1982 and was held on the third Tuesday of September each year until 2002, when September 21 became the permanent date for the International Day of Peace. The assembly decided in 2001 that the International Day of Peace should be annually observed on September 21 starting from 2002. By setting a fixed date for the International Day of Peace, the assembly declared that the day should be observed as a day of global ceasefire and non-violence.
By creating the International Day of Peace, the UN devoted itself to worldwide peace and encouraged people to work in cooperation for this goal. Since its inception, Peace Day has marked personal and planetary progress toward peace. It has grown to include millions of people worldwide and many events are organized each year to commemorate and celebrate this day.
The peace dove flying with an olive branch in its beak is one of the most commonly featured symbols for the day. In Judaism, Christianity, and Islam a white dove is generally a sign for peace. The dove can also represent "hope for peace" or a peace offering from one person to another, hence the phrase "to extend an olive branch". Often, the dove is represented as still in flight to remind people of its role as messenger.
Miniature Golf Day
Miniature Golf Day is celebrated on September 21. Miniature golf, also known as minigolf or crazy golf, is an offshoot of the sport of golf focusing solely on the putting aspect of its parent game. It is played on courses consisting of a series of holes similar to its parent, but characterized by their short length, the use of artificial putting surfaces such as carpet, astroturf and/or concrete, a geometric layout often requiring non-traditional putting lines such as bank shots, and artificial obstacles such as tunnels/tubes, ramps, concrete/metal/fiberglass forms, and moving obstacles such as windmills.
The oldest mini golf course in existence can actually be found in Scotland: The Ladies' Putting Club of St. Andrews was formed in 1867 as a members-only green for women golfers. Of course, the club was a result of the conventions of the day that decreed it improper for a lady to "take the club back past their shoulder." There may not have been any windmills or loop-the-loop obstacles on this course, but the green was and remains one of the most prestigious miniature courses around.
All of the early miniature golf courses fell under a few broad categories, including the "pitch and putt," the "regulation par-3," and the "executive." All of them used a short driver along with a putter, and kept the same design of the larger courses: sand traps, hills, ponds, and trees. In 1916, James Barber designed a miniature golf course in North Carolina called "Thistle Dhu." The course was compact and featured a classical design, with fountains, gardens, and geometrically-designed walkway patterns. In 1926, a few innovative designers created miniature golf courses on the roof of a New York City skyscraper, and other buildings followed suit "" around 150 rooftop courses were in existence by the end of the decade in New York City alone.
Once the Great Depression hit, regulation miniature golf courses were too expensive for most to afford, so "rinkie-dink" courses sprang up. These courses included obstacles scrounged from whatever was around: tires, rain gutters, barrels, and pipes. Eventually, the crazy obstacles became so popular that they became a regular feature in courses all over the US.
As for the first miniature golf franchise, you have 1929's Tom Thumb Golf to thank for that. In the early 1930s, it was estimated that around 25% of the miniature golf courses in the US were Tom Thumb patented designs. Building on the popularity of the rinkie-dink courses, the Tom Thumbs featured similar hazards, built by workers in their "fantasy factory." By the end of the 1930s, some 4 million people in the US were playing miniature golf.
In 1953, however, a mini golf revolution occurred. The founder of "Putt Putt Golf and Games," Don Clayton, was fed up with the "trick shots" in the Tom Thumb style courses, and became an advocate for miniature golf as a serious sport. He designed a back-to-basics course of only straight putts, with none of the gimmicky hazards of Tom Thumb.
Unfortunately for Clayton, his vision didn't hold out. In 1955, Al Lomma and Lomma Enterprises, Inc. ushered in a new era of mechanically animated hazards like rotating windmill blades, twisting statues, and moving ramps, and the trend remained for decades.
Toward the end of the 1990s, country-club style miniature golf courses began to make a comeback, thanks in part to the interest of well-known celebrity golfers like Jack Nicklaus. Today, miniature golf competitions are held not only on courses with windmills and castles, but also on miniature replicas of famous greens, with the same sand and water traps courses used back in the early 20th century.
National Pecan Cookie Day
Today is National Pecan Cookie Day! Bake a delicious batch of homemade pecan cookies to celebrate.
Pecans, native to North America, are particularly popular in the South. The nuts are often associated with the traditional pecan pie or Louisiana's famous pralines, but they're used in a wide variety of recipes, from cookies and desserts to salads and main dishes. Sugared pecans or double dipped in chocolate pecans are delicious snacks for any occasion, and chopped pecans can replace other nuts in just about any cookie or candy recipe.
The pecan was an important part of the diet of Native Americans before the arrival of the European settlers. The first successful grafts of the pecan tree were done in 1846 by a Louisiana plantation gardener, a slave named Antoine. The cultivation of the pecan tree increased, and the technique of sowing proved to be the most effective. Today the tree is most widely cultivated in the states of New Mexico, Louisiana, Mississippi, Georgia, Florida, and Texas, where the pecan tree is the official state tree.
Pecans are available in many forms; you'll find them vacuum-packed in jars, sealed in plastic bags, or packed in cans. For the freshest and most flavorful pecans, choose whole ones in the shell; look for nuts that are heavy for their size and don't rattle when shaken. There shouldn't be any cracks or holes in the shells. When you buy shelled pecans , look for a date on the bag or container. Shelled pecans absorb odors and turn rancid quickly, and should be stored in the refrigerator in a sealed container. Pecans also freeze very well, so if you buy more than you can use right away, store them in a moisture-proof plastic bag in the freezer. Unshelled pecans may be stored for about 3 months at room temperature.
Pecans are most popular in desserts such as pies, cookies, and candies, but also make an interesting addition to salads, stuffing's, and other savory main or side dishes. They are also delicious whole, toasted and spiced, or covered with chocolate.
Even though pecans have a high fat content, they're a good source of potassium, thiamine, zinc, copper, magnesium, phosphorous, niacin, folic acid, iron, and vitamin B6, and also a good source of fiber. The fats are composed of 87% unsaturated fatty acids (62% monosaturated and 25% polyunsaturated). Here's a nutritional analysis from Rick Hall. It's been found recently that pecans may actually help to lower blood cholesterol levels.
Whether you prefer butter pecan, caramel pecan, orange pecan, or maple pecan cookies, enjoy a delicious treat today in honor of National Pecan Cookie Day!
World Alzheimer's Day
World Alzheimer's Day, September 21st of each year, is a day on which Alzheimer's organizations around the world concentrate their efforts on raising awareness about Alzheimer's and dementia. Alzheimer's disease is the most common form of dementia, a group of disorders that impairs mental functioning.
Every 68 seconds, someone develops Alzheimer's disease. At current rates, experts believe the number of Americans living with Alzheimer's will quadruple to as many as 16 million by the year 2050.
Alzheimer's disease is often called a family disease, because the chronic stress of watching a loved one slowly decline affects everyone. 5.4 million Americans are living with Alzheimer's. Alzheimer's disease is the sixth-leading cause of death in the United States and the only cause of death among the top 10 in the United States that cannot be prevented, cured or even slowed. With the increases in life spans and baby boomers coming of age, support for Alzheimer's research is more critical to our families than ever.
World Gratitude Day
September 21 has been designated as World Gratitude Day, providing opportunities to show appreciation, whether to individuals or to groups for their contributions to our lives or simply to take time to reflect with gratitude for being alive and being able to enjoy the benefits of life.
The celebration of this lesser known holiday originated 1965 at a Thanksgiving dinner held at the International East-West Center in Hawaii. Those in attendance expressed a commitment to set up a similar event in their countries on September 21 the following year. Since that time, World Gratitude Day is celebrated across the globe.
Expressions of appreciation can be simple, as the lyrics of Stevie Wonder suggest: ". . . just call to say I love you." Think of sending a card of thanks or an email message or an e-card to someone. Some expressions are more formal in offering a certificate or plaque of appreciation from an organization that you may be a part of for contributions made by individuals within or outside of the group. Another gesture would be to prepare a special dessert or a meal. Some might also consider writing a poem or letter or giving a gift that is purchased or made by hand. You will find countless ways to show gratitude.
Although expressions of gratitude can impact those who receive them in a positive way, studies have also revealed that showing gratitude can also be beneficial, health-wise and otherwise, to those who show themselves grateful. Author of Words of Gratitude Mind Body & Soul, Robert Emmons, indicated that gratitude is not merely a passing positive emotional state; if cultivated on a regular basis, it actually improves your health.
Carisa Holmes in discussing "The Science of Gratitude," referred to research conducted at the University of California-Davis by Emmons, who examined the psychology of gratitude and its impact on quality of life. Emmons noted, "Without gratitude, life can be lonely, depressing and impoverished." He went on to say "Gratitude enriches human life. It elevates, energizes, inspires and transforms. People are moved, opened and humbled through expressions of gratitude."
Holding a similar view is fibromyalgia patient and moderator of a fibromyalgia self-help program, Joan Buchman, who discussed "The Healing Power of Gratitude," as she learned the health benefits of keeping a "gratitude journal." She commented, "Gratitude means appreciating what you have and making the most from that. . . . Gratitude is not about 'looking at the bright side' or denying the realities of life. Gratitude goes much deeper than that. It's about learning from a situation, taking the good to help deal with other challenges in the future. It's about finding out that you have more power over your life than you previously imagined."
Despite the challenges that seem to proliferate on every hand, there is much to be thankful for. World Gratitude Day is a reminder to express our appreciation, but demonstrating gratitude should be more than a one-day occurrence, even on a globe scale. Indeed, developing an attitude of gratitude can be extremely beneficial, both to the giver and receiver of gratitude.