European Day of Languages
The European Day of Languages is 26 September, as proclaimed by the Council of Europe on 6 December 2001, at the end of the European Year of Languages (2001), which had been jointly organised by the Council of Europe and the European Union. Its aim is to encourage language learning across Europe.
The general objectives of the European Day of Languages are to:
alert the public to the importance of language learning and diversify the range of languages learned in order to increase plurilingualism and intercultural understanding;
promote the rich linguistic and cultural diversity of Europe;
encourage lifelong language learning in and out of school.
In keeping with these rules, people, young and old, are encouraged to take up a language, or take special pride in their existing language skills. Also, those responsible for providing access to language learning are encouraged to make it easier for people to learn a range of languages, and to support policy initiatives to promote languages. There is also emphasis on learning a language other than English.
On the occasion of the day, a range of events are organised across Europe, including those for children, television and radio programmes, language classes and conferences. The events are not organised by the Council of Europe or the European Union nor do they allocate special funding (i.e. apart from their existing language programmes) for the day. Member states and potential partners are given a free hand to organised activities. To coordinate the activities organised at national level, the Council of Europe asks participating countries to nominate "National Relay Persons" for the day. The national relay in the UK is CILT, the National Center for Languages.
There are about 225 indigenous languages in Europe – roughly 3% of the world's total. Most of the European languages are of Indo-European origin. Since the end of the 18th century, the most widespread language of Europe (both in terms of geography and the number of native speakers) has been Russian, which replaced French. Counting only native speakers, approximately 150 million Europeans speak Russian on a daily basis, followed by German (approx. 95 mil.), Turkish (approx. 80 mil.), English and French (each by 65 mil.), Italian (60 mil.), Spanish and Polish (40 mil. each), Ukrainian (30 mil.) and Romanian (26 mil.). As far as foreign language studies are concerned, English is currently the most popular foreign language in Europe, followed by German, French, Italian, Russian and Spanish.
According to the European Union survey "Europeans and their Languages" ("Special Eurobarometer 243", February 2006),[5] 56% of EU citizens (25 member states) speak a language other than their mother tongue, but 44% admit to not knowing any languages other than their native language. However, 28% have knowledge of two foreign languages. Among EU citizens, 38% indicate that they know English, followed by 14% knowing French or German, 7% Russian, 5% Spanish and 3% Italian. The typical multilingual European is a student or someone holding a managerial position or someone born in a country where the language of his/her parents is different from the main language of the country.
With greater numbers of immigrants and refugees, European cities have become more multilingual. For example: in Moscow and Saint Petersburg many recent immigrants speak Ukrainian, Moldovan,Armenian, Tatar, Azeri, Tajik, Chinese or one of many other languages; in London some 300 languages are spoken (English, French, Chinese, Polish, Russian, Spanish, Portuguese, Arabic, Turkish, Kurdish,Berber, Hindi, Urdu, Punjabi etc.).
The European Union adheres to a policy of multilingualism, both in its institutional workings and as an aim for its citizens. At the 2002 EU summit in Barcelona, it set a target for children to learn at least two foreign languages from an early age. Multilingualism for the EU is linked to worker mobility and the European economy. The European Union spends more than €30 million a year promoting language learning and linguistic diversity through the Socrates and Leonardo da Vinci programmes, a policy that began with the pioneering Lingua programme in 1990.
Family Health and Fitness Day USA
Family Health & Fitness Day USA is a nationwide health and fitness event for families, always held the last Saturday in September. The 2015 event is set for September 26. The purpose of this unique national program — with the participation of local organizations throughout the U.S.— is to increase good health awareness and promote family involvement in physical activity.

Family-related health and fitness events will be held at local organizations such as health clubs, schools, houses of worship, park districts, hospitals, YMCAs/YWCAs, malls and other community locations.

What Will Families Do During This Event? Family health and fitness activities will vary depending on the organization hosting the event and the interests of local families. Local events will include walking activities, low impact exercises, health screenings, demonstrations, games, open houses and health information workshops. An estimated 10,000+ families are expected to participate in these local activities at more than 500 locations.

How Can My Organization Participate in Family Health & Fitness Day USA? A Family Health & Fitness Day USA event registration form will be available in early summer. Once you register to become an official site, your organization is legally entitled to use the event name and logo. You are also eligible to order event incentive items—T-shirts, balloons, posters, etc., and may receive special samples/coupons from our national sponsors.

Family Health & Fitness Day USA is a public/private good health partnership organized by the Health Information Resource CenterSM (HIRC), a 23-year old national clearinghouse for professionals who work in consumer health markets. The HIRC coordinates all Family Day host site registrations and national event promotion and publicity, along with the sale and distribution of official event incentive items—T-shirts, buttons, pens, bags, etc.

In addition to Family Health & Fitness Day USA, other well-known HIRC programs and activities include the 14-year old National Women's Health & Fitness DaySM, a national family health and wellness event held every September (fitnessday.com), the 22nd Annual National Health Information AwardsSM (healthawards.com), the nation's largest awards program of its kind, and the 17-year old Web Health Awards® (webhealthawards.com), recognizing the nation's best digital health information.
Fish Amnesty day was initiated by PETA over a decade ago to spread awareness of the suffering of our aquatic friends. Regardless of your opinion of PETA, the message is valid, and often overlooked. Fish and other sea life (crabs, lobsters, etc) are commonly the last creatures people consider when deciding if their dinner aligns with their ethical stance on animal cruelty.
Fish, despite that they may not be furry and cuddly, are equally deserving of consideration. They have a central nervous system that functions much like ours – with nerves just as sensitive. Fish do feel pain, and suffer horribly, as the either slowly suffocate or are butchered while still fully conscious. While they are unable to scream, they exhibit signs of distress by flopping and attempting to escape – the only thing they can do when out of water. Fish caught in the deep oceans also supper from decompression when they are raised to the shallows. While fish are not generally thought of as intelligent animals, intelligence has nothing to do with the capacity to feel pain. Pain is a biological necessity that ensures we avoid danger, and all animals are capable of suffering.
In addition to the pain caused directly to fish, eating seafood has other direct consequences for wildlife. Thousands of dolphins, turtles, and many species of sea and shore birds (in addition to non-target fish and shellfish species) are tangled in nets, caught on hooks, or brought aboard fishing vessels and tossed out dead as "by-catch." Trawling the ocean floor destroys habitats and needlessly kills numerous non-target creatures in the process. Our oceans are being over-fished to a point that threatens ecosystems across the globe, affecting life far beyond a single species or a few locations.
Every living creature is entitled to compassion; be they cold and slimy or warm and fuzzy. A little garlic, dill, and lemon juice can turn a tofu "fillet" into something much healthier, tastier (and kinder!) than eating one of our aquatic friends.
International Lace Day
Lace is an incredibly versatile material, used for commonly for decoration, pillow-making and items of clothing. International Lace Day aims to raise awareness of the art of lace making, and encourages you to give it a go!
Lace is a delicate fabric made of yarn or thread in an open web like pattern, made by machine or by hand.
Originally linen, silk, gold, or silver threads were used. Now lace is often made with cotton thread, although linen and silk threads are still available. Manufactured lace may be made of synthetic fiber. A few modern artists make lace with a fine copper or silver wire instead of thread. A totally different scale are the architectural lace fences by Dutch designers.
The word lace is from Middle English, from Old French las, noose, string, from Vulgar Latin *laceum, from Latin laqueus, noose; probably akin to lacere, to entice or ensnare.
There are many types of lace, classified by how they are made. These include:
Needle lace, such as Venetian Gros Point, is made using a needle and thread. This is the most flexible of the lace-making arts. While some types can be made more quickly than the finest of bobbin laces, others are very time-consuming. Some purists regard needle lace as the height of lace-making. The finest antique needle laces were made from a very fine thread that is not manufactured today.
Cutwork, or whitework, is lace constructed by removing threads from a woven background, and the remaining threads wrapped or filled with embroidery.
Bobbin lace, as the name suggests, is made with bobbins and a pillow. The bobbins, turned from wood, bone, or plastic, hold threads which are woven together and held in place with pins stuck in the pattern on the pillow. The pillow contains straw, preferably oat straw or other materials such as sawdust, insulation styrofoam, or ethafoam. Also known as Bone-lace. Chantilly lace is a type of bobbin lace.
Tape lace makes the tape in the lace as it is worked, or uses a machine- or hand-made textile strip formed into a design, then joined and embellished with needle or bobbin lace.
Knotted lace includes macramé and tatting. Tatted lace is made with a shuttle or a tatting needle.
Crocheted lace includes Irish crochet, pineapple crochet, and filet crochet.
Knitted lace includes Shetland lace, such as the "wedding ring shawl", a lace shawl so fine that it can be pulled through a wedding ring.
Machine-made lace is any style of lace created or replicated using mechanical means.
Chemical lace: the stitching area is stitched with embroidery threads that form a continuous motif. Afterwards, the stitching areas are removed and only the embroidery remains. The stitching ground is made of a water-soluble or non-heat-resistant material.
The origin of lace is disputed by historians. An Italian claim is a will of 1493 by the Milanese Sforza family. A Flemish claim is lace on the alb of a worshiping priest in a painting about 1485 by Hans Memling. But since lace evolved from other techniques, it is impossible to say that it originated in any one place.
The late 1500s century marked the rapid development of lace, both needle lace and bobbin lace became dominant in both fashion as well as home décor. For enhancing the beauty of collars and cuffs, needle lace was embroidered with loops and picots.
Lace was used by clergy of the early Catholic Church as part of vestments in religious ceremonies but did not come into widespread use until the 16th century in the northwestern part of the European continent. The popularity of lace increased rapidly and the cottage industry of lace making spread throughout Europe. In North America in the 19th century, missionaries spread the knowledge of lace making to the Native American tribes. St. John Francis Regis helped many country girls stay away from the cities by establishing them in the lace making and embroidery trade, which is why he became the Patron Saint of lace making.
The English diarist Samuel Pepys often wrote about the lace used for his, his wife's, and his acquaintances' clothing, and on May 10, 1669, noted that he intended to remove the gold lace from the sleeves of his coat "as it is fit [he] should", possibly in order to avoid charges of ostentatious living.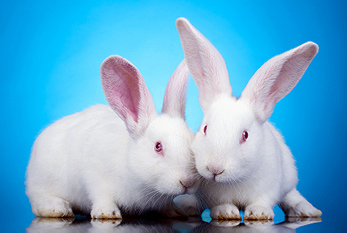 International Rabbit Day is observed on September 26. It promotes the protection and care of rabbits both domestic and wild. International Rabbit Day is held each year on the fourth Saturday in September. Rabbit habitats include meadows, woods, forests, grasslands, deserts and wetlands. Rabbits live in groups, and the best known species, the European rabbit, lives in underground burrows, or rabbit holes. More than half the world's rabbit population resides in North America.
Domestic rabbits can be kept as pets in a back yard hutch or indoors in a cage or house trained to have free roam. Rabbits kept indoors are often referred to as house rabbits. House rabbits typically have an indoor pen or cage and a rabbit-safe place to run and exercise, such as an exercise pen, living room or family room. Rabbits can be trained to use a litter box and some can learn to come when called. Domestic rabbits that do not live indoors can also serve as companions for their owners, typically living in a protected hutch outdoors.
Rabbits are often used as a symbol of fertility or rebirth, and have long been associated with spring and Easter as the Easter Bunny. The species' role as a prey animal also lends itself as a symbol of innocence, another Easter connotation. Additionally, rabbits are often used as symbols of playful sexuality, which also relates to the human perception of innocence, as well as its reputation as a prolific breeder.
Johnny Appleseed Day
Johnny Appleseed is a folk hero based on frontier nurseryman John Chapman, who established orchards throughout the American Midwest.
John Chapman, better known as Johnny Appleseed, was born on September 26, 1774, in Leominster, Massachusetts. Chapman was an eccentric frontier nurseryman who established orchards throughout the American Midwest. He became the basis of the folk hero Johnny Appleseed, who has been the subject of countless stories, movies and works of art. Chapman died on March 18, 1845 in Fort Wayne, Indiana.
John Chapman, better known as Johnny Appleseed, was born in Leominster, Massachusetts, on September 26, 1774. His father, Nathaniel Chapman, fought as a minuteman at the Battle of Concord, and later served in the Continental Army under General George Washington. In July of 1776, while her husband was at war, Elizabeth Chapman died in childbirth. Nathaniel Chapman returned home and remarried shortly thereafter. He and his new wife, Lucy Cooley, had a total of 10 children together.
A limited amount is known about Chapman's early life. He may have traveled west to Ohio with his brother initially, meeting up with the rest of his family in 1805. It is likely that Nathaniel Chapman, a farmer, encouraged his son to become an orchardist, setting him up with an apprenticeship in this area. By 1812, John Chapman was working independently as an orchardist and nurseryman.
John Chapman traveled widely, particularly in Pennsylvania and Ohio, pursuing his profession. While the legend of Johnny Appleseed suggests that his planting was random, there was actually a firm economic basis for Chapman's behavior. He established nurseries and returned, after several years, to sell off the orchard and the surrounding land.
The trees that Chapman planted had multiple purposes, although they did not yield edible fruit. The small, tart apples his orchards produced were useful primarily to make hard cider and applejack. Orchards also served the critical legal purpose of establishing land claims along the frontier. As a consequence, Chapman owned around 1,200 acres of valuable land at the time of his death.
Chapman was a follower of the New Church, also known as the Church of Swedenborg. He spread his faith while traveling to establish orchards, preaching to both Anglo-American and indigenous people he encountered along the way.
Among Chapman's eccentricities was a threadbare wardrobe, which often did not include shoes and often did include a tin hat. He was a staunch believer in animal rights and denounced cruelty towards all living things, including insects. He was a practicing vegetarian in his later years. Chapman did not believe in marriage and expected to be rewarded in heaven for his abstinence.
The exact place and time of Chapman's death are matters of dispute. Nineteenth-century sources suggest that he died in the summer of 1847 in Fort Wayne, Indiana, though contemporary sources often cite March 18 as his death date.
After his death, Chapman's image developed into the pioneer folk hero Johnny Appleseed. Johnny Appleseed festivals and statues dot the Northeastern and Midwestern United States to this day, and Appleseed is the official folk hero of Massachusetts. The character has served as the focus of countless children's books, movies and stories since the Civil War period.
The legend of Johnny Appleseed differs from the life of the historical John Chapman in several key respects. While Chapman planted strategically, for profit, the Johnny Appleseed character sowed seeds at random and without commercial interest. The fact that Chapman's crops were typically used to make alcohol was also excluded from the Appleseed legend. Despite these discrepancies from the historical record, the Johnny Appleseed character reflects an interest in frontier settlement during a period of expansion in the far western portion of the continent.
Lumberjack Day
Monty Python famously sang the Lumberjack Song and a rendition of this would be appropriate for Lumberjack Day. The history of this celebration dates back to the mid-2000s when Marianne Ways and Colleen AF Venable decided it was time to honor this venerable profession. Venable herself worked as a lumberjack although she has admitted that the original idea for the day was conceived as an excuse to go out and eat pancakes and waffles with friends.
Lumberjack Day has caught on though and is now celebrated by many. Anyone that wants to join in can organize a party for friends and family where the idea is for everyone to dress up in the cliché lumberjack style of plaid shirts, boots, suspenders, and beards. Other ideas for how to enjoy the day can be found on the official website, where you can also learn about lumberjack jargon, jokes, drinks, and recipes.
Lumberjack Day was invented in 2005 by Marianne Ways and Colleen AF Venable an excuse to go out eat a TON of pancakes and waffles with friends. They were also completely sick of pirate-themed parties, hence lumberjack day coming exactly one week after the popular "Talk Like a Pirate Day". Over the years Lumberjack Day has grown and more and more people are celebrating, getting dressed up in plaid and beards (or sometimes even as giant pancakes or trees or oxen!) carrying fake axes and throwing huge lumberjack themed parties.
National Better Breakfast Day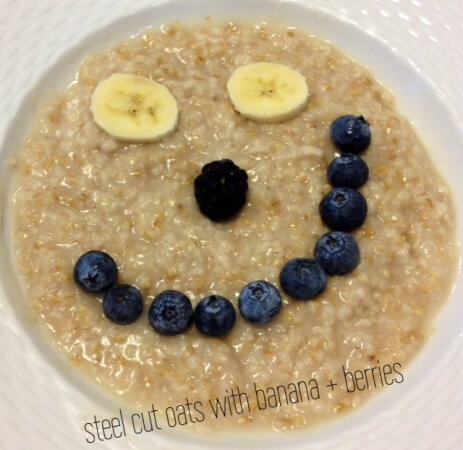 September is National Breakfast Month, and September 26th is recognized as Better Breakfast Day. For many families, breakfast is a low priority or not one at all. If you think you are saving time or cutting calories by skipping breakfast, think again! Making a healthy breakfast a part of your morning can get you (and your family) on track to make healthier choices through the day and curb overeating at other meals.
Finding time to make your child breakfast, not to mention getting him to eat it, can be a struggle. The most important thing about breakfast is to get some good nutrition into your little one's tummy- whether that is from a Mickey Mouse pancake or an egg scramble mixed with leftovers from the night before. For those of you with school-age children, research shows a clear link between breakfast and school performance. Eating in the morning (a mix of carbohydrates, protein, and fat) is linked with helping kids concentrate and do well in school.
Because my experience is limited to babies and toddlers, here are a few recipes I've used with Joey to give him the best jump-start in the morning! Note all of these recipes have been previously featured on Foodie Babies (posted by your's truly) and approved by the little mister.
Looking for some breakfast recipes for the bigger kids in your life? Yes, that means adults too! Check out the recipes I've pinned on my "Wake-Up with Breakfast" Pinterest Board. I also like this recipe round-up from Produce for Kids, "Grab n' Go Breakfasts for Busy Mornings." Who doesn't need options like that?! And don't forget, a simple breakfast goes a long way. Cottage cheese mixed with fruit or peanut butter on an English muffin + a glass of milk has no frills, but will noticeably fuel your body and brain to get you through a busy day. Again, aim for some protein (yogurt, milk, cottage cheese, eggs) + carbohydrate (oatmeal, toast, cereal) + fat (already included in the foods you choose) for a balanced wake-up call!
National Hunting and Fishing Day
Over 100 years ago, hunters and anglers were the earliest and most vocal supporters of conservation and scientific wildlife management. They were the first to recognize that rapid development and unregulated uses of wildlife were threatening the future of many species.
Led by fellow sportsman President Theodore Roosevelt, these early conservationists called for the first laws restricting the commercial slaughter of wildlife. They urged sustainable use of fish and game, created hunting and fishing licenses, and lobbied for taxes on sporting equipment to provide funds for state conservation agencies. These actions were the foundation of the North American wildlife conservation model, a science-based, user-pay system that would foster the most dramatic conservation successes of all time.
Populations of white-tailed deer, elk, antelope, wild turkey, wood ducks and many other species began to recover from decades of unregulated exploitation.
During the next half-century, in addition to the funds they contributed for conservation and their diligent watch over the returning health of America's outdoors, sportsmen worked countless hours to protect and improve millions of acres of vital habitat—lands and waters for the use and enjoyment of everyone.
In the 1960s, hunters and anglers embraced the era's heightened environmental awareness but were discouraged that many people didn't understand the crucial role that sportsmen had played-and continue to play-in the conservation movement.
The first to suggest an official day of thanks to sportsmen was Ira Joffe, owner of Joffe's Gun Shop in Upper Darby, Pa. In 1970, Pennsylvania Gov. Raymond Shafer adopted Joffe's idea and created "Outdoor Sportsman's Day" in the state.
With determined prompting from the National Shooting Sports Foundation, the concept soon emerged on the floor of the U.S. Senate. In June 1971, Sen. Thomas McIntyre, N.H., introduced Joint Resolution 117 authorizing National Hunting and Fishing Day on the fourth Saturday of every September. Rep. Bob Sikes, Fla., introduced an identical measure in the House. In early 1972, Congress unanimously passed both bills.
On May 2, 1972, President Nixon signed the first proclamation of National Hunting and Fishing Day, writing, "I urge all citizens to join with outdoor sportsmen in the wise use of our natural resources and in insuring their proper management for the benefit of future generations."
By late summer, all 50 governors and over 600 mayors had joined in by proclaiming state and local versions of National Hunting and Fishing Day. The response was dramatic.
National, regional, state and local organizations staged some 3,000 "open house" hunting- and fishing-related events everywhere from shooting ranges to suburban frog ponds, providing an estimated four million Americans with a chance to experience, understand and appreciate traditional outdoor sports.
Over the years, National Hunting and Fishing Day boasted many more public relations successes, assisted by celebrities who volunteered to help spotlight the conservation accomplishments of sportsmen and women. Honorary chairs have included George Bush, Tom Seaver, Hank Williams Jr., Arnold Palmer, Terry Bradshaw, George Brett, Robert Urich, Ward Burton, Louise Mandrell, Travis Tritt, Tracy Byrd, Jeff Foxworthy and many other sports and entertainment figures.
National Hunting and Fishing Day, celebrated the fourth Saturday of every September, remains the most effective grassroots efforts ever undertaken to promote the outdoor sports and conservation.
National Museum Day
National Museum Day honors America's institutions dedicated to art, culture and history. Museums annually celebrates this day by offering free admission for the entire day.
More than 1,400 museums across the country will be open for free this Saturday September 28th as a part of Smithsonian Magazine's ninth annual National Museum Day.
All visitors need is a Museum Day Live! ticket (available as a free download through The Smithsonian's website), which grants two people access the museum in lieu of general admission costs.
A museum is an institution that cares for (conserves) a collection of artifacts and other objects of artistic, cultural, historical, or scientific importance and makes them available for public viewing through exhibits that may be permanent or temporary. Most large museums are located in major cities throughout the world and more local ones exist in smaller cities, towns and even the countryside. Museums have varying aims, ranging from serving researchers and specialists to serving the general public. The goal of serving researchers is increasingly shifting to serving the general public.
Some of the most attended museums include the Louvre in Paris, the National Museum of China in Beijing, the National Museum of Natural History in Washington, D.C., the British Museum in London, the National Air and Space Museum in Washington, D.C., the National Gallery in London and The Metropolitan Museum of Art in New York City. There are many types of museums, including art museums, natural history museums, science museums, war museums and children's museums.
As of the 2010s, the continuing acceleration in the digitization of information, combined with the increasing capacity of digital information storage, is causing the traditional model of museums (i.e. as static bricks-and-mortar "collections of collections" of three-dimensional specimens and artifacts) to expand to include virtual exhibits and high-resolution images of their collections that patrons can peruse, study, and explore from any place with Internet. The city with the largest number of museums is Mexico City with over 128 museums. According to The World Museum Community, there are more than 55,000 museums in 202 countries.
Early museums began as the private collections of wealthy individuals, families or institutions of art and rare or curious natural objects and artifacts. These were often displayed in so-called wonder rooms or cabinets of curiosities. The oldest such museum in evidence was Ennigaldi-Nanna's museum, dating from c. 530 BC and devoted to Mesopotamian antiquities; it apparently had sufficient traffic as to warrant labels for the ordered collection, although there is no source for this information.
Public access to these museums was often possible for the "respectable", especially to private art collections, but at the whim of the owner and his staff. One way that elite men during this time period gained a higher social status in the world of elites was by becoming a collector of these curious objects and displaying them. Many of the items in these collections were new discoveries and these collectors or naturalists, since many of these people held interest in natural sciences, were eager to obtain them. By putting their collections in a museum and on display they only got to show their fantastic finds but they also used the museum as a way to sort and "manage the empirical explosion of materials that wider dissemination of ancient texts, increased travel, voyages of discovery, and more systematic forms of communication and exchange had produced."
One of these naturalists and collectors was Ulisse Aldrovandi, whose collection policy of gathering as many objects and facts about them was "encyclopedic" in nature, reminiscent of that of Pliny, the Roman philosopher and naturalist. The idea was to consume and collect as much knowledge as possible, to put everything they collected and everything they knew in these displays. In time, however, museum philosophy would change and the encyclopedic nature of information that was so enjoyed by Aldrovandi and his cohorts would be dismissed as well as "the museums that contained this knowledge." The 18th century scholars of the Age of Enlightenment saw their ideas of the museum as superior and based their natural history museums on "organization and taxonomy" rather than displaying everything in any order after the style of Aldrovandi.
National Pancake Day
Get your flapjacks flippin' - September 26 is National Pancake Day!
Grab your knife and fork and dig into a short stack of your favorite pancakes! Whether you frequent the local pancake house or whip up some batter for the griddle on your own, enjoy breakfast all day long.
The first pancakes can date back to Ancient Greek. Since the 6th century, pancakes have been an important part of any Greek person's breakfast. The first recorded mention of pancakes comes from the poet Cratinus who described warm pancakes in one of his writings. In Greece, pancakes are called taginites.
The French have their own spin on pancakes, calling their thin little disks crepes. These crepes can be filled with just about anything from eggs to cheese and even spinach and fish! Crepes can be eaten not just for breakfast, but for lunch and dinner as well. Crepes are served in countries all over the world, but are most popular in France and other European countries, though their popularity has spread to America and even Asian countries as well. You can even find crepes on the menu of some Ikea's!
Kaiserschmarrn is a popular pancake dish that originated in Austria-Hungary. Scholars agree that the first kaiserschmarrn was probably served to the Austrian emperor Francis Joseph I. This type of pancake it cut up into pieces and other ingredients like berries, nuts, and raisins. This pancake is usually eaten like a dessert and served with apple or plum sauce.
Finally, let's take a look at Pancake Day, or, as we know it, Marti Gras. As we all know, Marti Gras is the day before Ash Wednesday, the start of Lent. Centuries ago, flour, eggs, and sugar-all of which are important ingredients of pancakes-were not allowed to be consumed during Lent because they were considered to be luxury foods. Since Lent is a time to sacrifice luxuries, these and a few other foods were not eaten during the forty days of Lent. So, the day before Ash Wednesday became Pancake Day, a day to use up all the left over eggs, flour, and sugar to make the last batch of pancakes until Easter.
Now as you sit back with your fluffy pancakes and drown them in syrup, you can see just how amazing this funny little food is. It is important in many cultures and each culture has its own take on pancakes, complete with different names and ingredients. Each different type of pancake has its own unique backstory and beginnings. From ancient Greece to an emperor in Austria-Hungary, each different type of pancake is unique. However, one thing remains the same: The fact that this food has linked so many different cultures across the world.
Today, pancakes start with a rich batter of eggs, flour, milk or buttermilk and baking powder. Toss in complementary spices, like cinnamon or vanilla, your favorite fruit or a handful of chocolate chips to sweeten the deal.
National Public Lands Day
On NPLD more than 175,000 volunteers and park visitors celebrated at more than 2,100 public land sites in all 50 states, the District of Columbia and Puerto Rico. Make sure to connect with us on Facebook, Twitter and Instagram or sign up for our newsletter to stay posted!
NPLD began in 1994 with three sites and 700 volunteers. It proved to be a huge success and became a yearly tradition, typically held on the last Saturday in September. Since the first NPLD, the event has grown by leaps and bounds.
In 2014, about 175,000 volunteers worked at 2,132 sites in every state, the District of Columbia and Puerto Rico.
NPLD volunteers:
Collected an estimated 23,000 pounds of invasive plants
Built and maintained an estimated 1,500 miles of trails
Planted an estimated 100,000 trees, shrubs and other native plants
Removed an estimated 500 tons of trash from trails and other places
Contributed an estimated $18 million through volunteer services to improve public lands across the country
Seven federal agencies as well as nonprofit organizations and state, regional and local governments participate in the annual day of caring for public lands.
CCC Member at Camp Roos in 1933.National Public Lands Day keeps the promise of the Civilian Conservation Corps, the "tree army" that worked from 1933-1942 to preserve and protect America's natural heritage.
Why is National Public Lands Day Important?
NPLD educates Americans about the environment and natural resources, and the need for shared stewardship of these valued, irreplaceable lands;
NPLD builds partnerships between the public sector and the local community based upon mutual interests in the enhancement and restoration of America's public lands; and
NPLD improves public lands for outdoor recreation, with volunteers assisting land managers in hands-on work.
Those interested in volunteering can visit
www.publiclandsday.org
to find a site. Public land managers can go to the website to register a volunteer event.
National Wildlife Ecology Day
Luke Dommer, founder of The Committee to Abolish Sport Hunting, wrote and presented the following on the grounds of the NYS Department of Environmental Conservation, New Paltz, September 28, 1991.
National Wildlife Ecology Day celebrates the diversity of species on earth and the ecosystems supporting their existence.
Today, September 28, 1991 marks the birth of this day, which will, from now on, fall annually on the fourth Saturday of September to oppose National Hunting and Fishing Day.
On that day, demonstrations against state and federal wildlife agencies will be organized nationally to publicly challenge ecologically unsound management policies supporting recreational hunting.
National Wildlife Ecology Day is dedicated to: (A) The preservation of biological diversity, genetic integrity, and the ecology of wildlife. (B) The establishment of democratic representation on councils of wildlife management for the protection of our wildlife heritage. (C) Public safety relating to sport hunting activities.
THE TEN PRINCIPLES
Article I. Whereas, scientists predict a catastrophe for mankind because of an escalating loss of plant and animal species, we propose that all public lands, national and state refuges, forests and parks be managed as ecological reserves with no sport hunting or management of species or habitat for that purpose allowed. This is to preserve the broadest degree of biological diversity (maximum number of species possible.)
Article II. Whereas, the Supreme Court of the U.S. declared "Wildlife is a national treasure held in trust for all citizens," we propose that hunter-control of wildlife agencies be replaced by democratic representation for 93% of the non-hunting public on councils for wildlife management.
Article III. Whereas, national wildlife refuges were established as inviolate sanctuaries, where wildlife could exist in a natural state and where no sport hunting was to be allowed, we propose that all hunting and trapping, and other exploitation of these refuges be abolished.
Article IV. Whereas, deer currently manage on a "maximum sustained yield principle" to produce "optimum populations" of deer for hunters is ecologically unsound; and this "optimum" yield increases crop damage, deer-car collisions, lyme disease, and starvation of deer, we propose that the normal at birth sex-ratio of 1 to 1 be restored. This will reduce the deer birth-rate so they may stabilize at lower populations compatible with their habitat and other wildlife species.
Article V. Whereas, property owners are required to post their land against hunting at their own expense, and this effort is often nullified by hunters removing posters, we propose that posting laws be changed so that only land posted as hunting zones by wildlife agencies can be hunted. This would shift the burden of posting to the hunters – where it belongs.
Article IV. Whereas, hunting is currently allowed at five hundred feet from a dwelling, and those "safety" zones are inadequate protection for home owners, we propose that safety zones be increased to 1,000 feet from property lines.
Article VII. Whereas, wildlife agencies put millions of hunters into the field, while acknowledging a shortage of game wardens to adequately police them, we propose that hunters be required to carry at least one million dollars in liability insurance in order to guarantee that hunting victims and their families may seek just compensation in the courts for property damage, injury or death resulting from sport hunting activities.
Article VIII. Whereas, millions of hunters who are visually impaired go into the fields with lethal weapons, contributing to an annual toll of 2,400 people injured and 400 killed in hunting accidents (as estimated by the National Safety Council), we propose that hunters pass mandatory eye examinations annually before being granted a license to hunt.
Article IX. Whereas, private property rights are universally violated by sport hunters, thus endangering home owners, their children and their pets, we propose that "no trespassing laws" be strictly enforced, and that fines be triple their present rates. Mandatory loss of a license should occur on a second offense. Penalties for killing pets and livestock should also be prohibitive.
Article X. Whereas, wildlife is managed primarily for recreational hunting, and we believe that no animal should be terrorized, crippled, or killed for recreation, we propose the abolition of recreational killing and the ecologically destructive management of wildlife for that purpose.
R.E.A.D. in America Day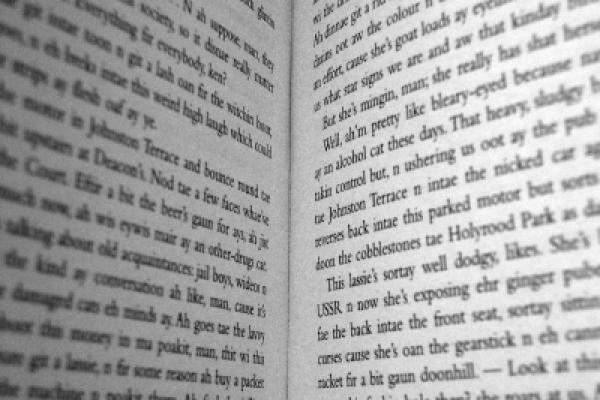 Today is R.E.A.D. in America Day. R.E.A.D. stands for "Reading helps Everyone Accomplish Dreams." On the National Mall in Washington DC this annual event will be celebrated with the National Book Festival, organized and sponsored by the Library of Congress. The Festival includes presentations by authors, illustrators, and poets, reading-promotion activities, and book signings. Celebrate R.E.A.D. in America Day by reading to yourself, a child or loved one, and - of course - visiting the library!
Reading is a complex cognitive process of decoding symbols in order to construct or derive meaning (reading comprehension). It is a means of language acquisition, of communication, and of sharing information and ideas. Like all language, it is a complex interaction between the text and the reader which is shaped by the reader's prior knowledge, experiences, attitude, and language community which is culturally and socially situated. The reading process requires continuous practice, development, and refinement. In addition, reading requires creativity and critical analysis. Consumers of literature make ventures with each piece, innately deviating from literal words to create images that make sense to them in the unfamiliar places the texts describe. Because reading is such a complex process, it cannot be controlled or restricted to one or two interpretations. There are no concrete laws in reading, but rather allows readers an escape to produce their own products introspectively. This promotes deep exploration of texts during interpretation. Readers use a variety of reading strategies to assist with decoding (to translate symbols into sounds or visual representations of speech) and comprehension. Readers may use context clues to identify the meaning of unknown words. Readers integrate the words they have read into their existing framework of knowledge or schema (schemata theory).
Other types of reading are not speech based writing systems, such as music notation or pictograms. The common link is the interpretation of symbols to extract the meaning from the visual notations or tactile signals (as in the case of Braille).
The history of reading dates back to the invention of writing during the 4th millennium BC. Although reading print text is now an important way for the general population to access information, this has not always been the case. With some exceptions, only a small percentage of the population in many countries was considered literate before the Industrial Revolution. Some of the pre-modern societies with generally high literacy rates included classical Athens and the Islamic Caliphate.
Scholars assume that reading aloud (Latin clare legere) was the more common practice in antiquity, and that reading silently (legere tacite or legere sibi) was unusual. In his Confessions, Saint Augustine remarks on Saint Ambrose's unusual habit of reading silently in the 4th century AD.
During the Age of Enlightenment, elite individuals promoted passive reading, rather than creative interpretation. Reading has no concrete laws, but rather allows readers an escape to produce their own products introspectively, promoting deep exploration of texts during interpretation. Construction, or the creation of writing and producing a product, was believed to be a sign of initiative and active participation in society, while consumption or reading, was viewed as simply taking in what constructors made.[1] Also during this era, writing was considered superior to reading in society. Readers during this time were considered passive citizens, simply because they did not produce a product. Michel de Certeau argued that the elites of the Age of Enlightenment were responsible for this general belief. Michel de Certeau believed that reading required venturing into an author's land, but taking away what the reader wanted specifically. Writing was viewed as a superior art to reading during this period, due to the hierarchical constraints the era initiated.
Shamu the Whale Day
Shamu was the first orca to survive more than 13 months in captivity and was the star of a very popular killer whale show at SeaWorld San Diego in the mid–late 1960s. She was the fourth killer whale (orca) ever captured (the second female). She was captured in October 1965 and died in August 1971 after about six years in captivity. After her death, the name Shamu continued to be used in SeaWorld "Shamu" orca shows for different killer whales in different SeaWorld parks.
Shamu's was the first intentional live capture of a healthy orca. The three previous orca captures ("Wanda," Moby Doll and Namu) had been more opportunistic. The very young, 14 foot (4.25m), 2000 lb (900 kg) Southern Resident orca was captured by Ted Griffin in Puget Sound in October 1965 to be a companion for the orca Namu at Griffin's Seattle public aquarium. But the new orca was soon leased to and then purchased by SeaWorld in San Diego in December 1965. Her name is presumably a portmanteau of "she" and "Namu."
She was retired from performing after an incident on April 19, 1971 in which she bit on the legs and hips of a female SeaWorld employee who was trying to ride her as part of a filmed publicity event, and refused to release the woman until other workers came to the rescue and pried the orca's jaws apart with a pole. The employee had been asked to ride Shamu while wearing a bikini, and had not known that the orca had previously attacked people who wore ordinary bathing suits and was only conditioned to perform with trainers that wore wet suits. The orca had also been showing recent signs of erratic behavior and of being upset just before the incident.
About four months later, Shamu died (in August 1971).
World Contraception Day
World Contraception Day takes place on September 26th every year. The annual worldwide campaign centers around a vision where every pregnancy is wanted. Launched in 2007, WCD's mission is to improve awareness of contraception and to enable young people to make informed choices on their sexual and reproductive health.
Contraception and fertility control, are methods or devices used to prevent pregnancy. Planning, provision and use of birth control is called family planning. Birth control methods have been used since ancient times, but effective and safe methods only became available in the 20th century. Some cultures limit or discourage access to birth control because they consider it to be morally or politically undesirable.
The most effective methods of birth control are sterilization by means of vasectomy in males and tubal ligation in females, intrauterine devices (IUDs) and implantable contraceptives. This is followed by a number of hormonal contraceptives including oral pills, patches, vaginal rings, and injections. Less effective methods include barrierssuch as condoms, diaphragms and contraceptive sponge and fertility awareness methods. The least effective methods are spermicides and withdrawal by the male before ejaculation. Sterilization, while highly effective, is not usually reversible; all other methods are reversible, most immediately upon stopping them. Safe sex, such as the use of male or female condoms, can also help prevent sexually transmitted infections. Emergency contraceptives can prevent pregnancy in the few days after unprotected sex. Some regard sexual abstinence as birth control, but abstinence-only sex education may increase teen pregnancies when offered without contraceptive education.
In teenagers, pregnancies are at greater risk of poor outcomes. Comprehensive sex education and access to birth control decreases the rate of unwanted pregnancies in this age group. While all forms of birth control may be used by young people, long-acting reversible birth control such as implants, IUDs, or vaginal rings are of particular benefit in reducing rates of teenage pregnancy. After the delivery of a child, a woman who is not exclusively breastfeeding may become pregnant again after as few as four to six weeks. Some methods of birth control can be started immediately following the birth, while others require a delay of up to six months. In women who are breastfeeding, progestin-only methods are preferred over combined oral contraceptives. In women who have reached menopause, it is recommended that birth control be continued for one year after the last period.
About 222 million women who want to avoid pregnancy in developing countries are not using a modern birth control method. Birth control use in developing countries has decreased the number of maternal deaths by 40% (about 270,000 deaths prevented in 2008) and could prevent 70% if the full demand for birth control were met. By lengthening the time between pregnancies, birth control can improve adult women's delivery outcomes and the survival of their children. In the developing world women's earnings, assets, weight, and their children's schooling and health all improve with greater access to birth control. Birth control increases economic growth because of fewer dependent children, more women participating in the workforce, and less consumption of scarce resources.