Another Look Unlimited Day
Another Look Unlimited Day is always celebrated the day after Labor Day.

Is your house full of junks and other things you are not using anymore? Planning to dispatch all of them? Before throwing them all away think for a minute and identify things that can still be used.
Another Look Unlimited Day is a day devoted annually to lessening the flow to landfills, and is reserved for taking a second look around your house, attic, basement, garage or any storage area where you may find possessions you no longer need. Take these items and donate them to a local charity, or reuse them in other projects. For more information, contact envira-myntyl@cal-a-co.com.
To be a part of this day gather things in your house that you are not using anymore. Give them to your friends, relative or neighbors that you think might need it. You can also donate them to charity or thrift stores. Another way is to recycle or repurpose them so that you can use them again.
This way you are not only helping other people but also our mother nature. Happy Another Look Unlimited Day!
International Literacy Day
The United Nations' (UN) International Literacy Day annually falls on September 8 to raise people's awareness of and concern for literacy issues in the world.
The United Nations Educational, Scientific and Cultural Organization (UNESCO) and its partners promote the day to underline the significance of literacy for healthy societies, with a strong emphasis on epidemics and communicable diseases such as HIV, tuberculosis and malaria.
In countries all over the world, including the United States and the United Kingdom, the day raises people's awareness of and concern for literacy problems within their own communities. Activities such as letters to the editor in newspapers, as well as news reports about the concerns for low literacy levels, have occurred as a result of this increased awareness. Other activities include literacy day projects, particularly with regard to technology and literature, which are promoted by various organizations including reading associations.
According to UNESCO, about 774 million adults lack the minimum literacy skills. One in five adults is still not literate and two-thirds of them are women. About 75 million children are out-of-school and many more attend irregularly or drop out. However, literacy is also a cause for celebration on the day because there are nearly four billion literate people in the world.
The UN General Assembly proclaimed a 10-year period beginning on January 1, 2003, as the United Nations Literacy Decade. The assembly also welcomed the International Plan of Action for the Decade and decided for UNESCO to take a coordinating role in activities at an international level within the decade's framework. On International Literacy Day each year, UNESCO reminds the international community of the status of literacy and adult learning globally. This day was first celebrated on September 8, 1966.
Why Is Literacy Important?
Literacy is a human right, a tool of personal empowerment and a means for social and human development. Educational opportunities depend on literacy.
Literacy is at the heart of basic education for all, and essential for eradicating poverty, reducing child mortality, curbing population growth, achieving gender equality and ensuring sustainable development, peace and democracy. There are good reasons why literacy is at the core of Education for All (EFA).
A good quality basic education equips pupils with literacy skills for life and further learning; literate parents are more likely to send their children to school; literate people are better able to access continuing educational opportunities; and literate societies are better geared to meet pressing development.
UNESCO's banners for the event feature the words "Literacy is the best remedy". These banners have been produced in English, French, and Spanish. UNESCO's logo features a drawing of a temple with the "UNESCO" acronym under the roof of the temple and on top of the temple's foundation. Underneath the temple are the words "United Nations Educational, Scientific and Cultural Organization". This logo is often used in promotional material for International Literacy Day.


National Date-Nut Bread Day
It's National Date Nut Bread Day! Date nut bread is the perfect dish for the holiday season. It is delicious, healthy, and easy to make!
The first date nut bread recipe appeared in print in 1939, but dates are one of the world's oldest fruits. Dates have been a staple food of the Middle East and the Indus Valley for thousands of years. They are believed to have originated around Iraq, and have been cultivated since ancient times from Mesopotamia to prehistoric Egypt, possibly as early as 4000 BCE. The Ancient Egyptians used the fruits to make date wine, and ate them at harvest. There is archaeological evidence of date cultivation in eastern Arabia in 6000 BCE. (Alvarez-Mon 2006).

There is also archaeological evidence of date cultivation in Mehrgarh around 7000 BCE, a Neolithic civilization in what is now western Pakistan. Evidence of cultivation is continually found throughout later civilizations in the Indus Valley, including the Harappan period 2600 to 1900 BCE.

In later times, traders spread dates around South West Asia, northern Africa, and Spain. Dates were introduced into Mexico and California by the Spaniards in 1765, around Mission San Ignacio.

A date palm cultivar, known as Judean date palm is renowned for its long-lived orthodox seed, which successfully sprouted after accidental storage for 2000 years. This particular seed is presently reputed to be the oldest viable seed but the upper survival time limit of properly stored seeds remains unknown.

Fossil records show that the date palm has existed for at least 50 million years.
Dates provide a wide range of essential nutrients, and are a very good source of dietary potassium. The sugar content of ripe dates is about 80%; the remainder consists of protein, fiber, and trace elements including boron, cobalt, copper, fluorine, magnesium, manganese, selenium, and zinc. The glycemic index for three different varieties of dates are 35.5 (khalas), 49.7 (barhi) and 30.5 (bo ma'an).
The caffeic acid glycoside 3-O-caffeoylshikimic acid (also known as dactylifric acid) and its isomers, are enzymic browning substrates found in dates.
A 2008 study suggests that consumption of dates by women in the final four weeks of pregnancy has positive effects regarding labor. Women who had six dates daily were compared to women who did not eat dates. The date-consuming group had greater mean cervical dilation, higher proportion of intact membranes, higher proportion of spontaneous labor, lower use of prostin/oxytocin, and shorter latent phase of labor.
Dates are notorious for their high sugar content, so it is no surprise that most date nut bread recipes do not call for any additional sweeteners. To celebrate National Date Nut Bread Day, try your hand at baking a homemade loaf of this festive treat! Don't forget to top it off with a little cream cheese frosting!
National Iguana Awareness Day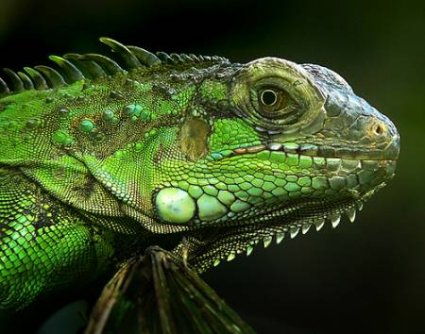 National Iguana Awareness Day (NIAD) was established in 1998 to discourage folks from viewing iguanas as "disposable pets". Because of the low cost and "mass market" appeal of these animals many are are purchased without the means or knowledge to care for them properly, dooming them to an early death after just a few years.
Iguanas are not suitable lizards for beginners. People purchase iguanas due to the small size, low price, and apparent low cost of feeding of juvenile iguanas. Though small and cute as juveniles, iguanas can grow to six feet in length and weigh some 20 pounds. They can be an aggressive lizard.
Although they will consume a wide variety of foods if offered, green iguanas are naturally herbivorous and require a precise ratio of minerals (2 to 1 calcium to phosphorus) in their diet. Some of the most accessible staple vegetables, greens, and fruit seem to be; Green Apple, Tomato, Mangos, Butternut squash, Sweet Potato, Green beans, Snap peas, Okra, Escarole, and Collard Greens.
Green iguanas are tropical animals and will thrive only in temperatures of 75 to 95 degrees Fahrenheit (24 to 32 degrees Celsius) They require natural unfiltered sunlight or specialized light bulbs for UVA and UVA exposure. Without proper lighting their bodies cannot develop Vitamin D, and will develop metabolic bone disease which is fatal if not treated.
Leave green iguanas to the experts, please, or educate yourself, take the time and spend the money to raise and house them properly.
Pardon Day
In a controversial executive action, President Gerald Ford pardons his disgraced predecessor Richard Nixon for any crimes he may have committed or participated in while in office. Ford later defended this action before the House Judiciary Committee, explaining that he wanted to end the national divisions created by the Watergate scandal.
The Watergate scandal erupted after it was revealed that Nixon and his aides had engaged in illegal activities during his reelection campaign--and then attempted to cover up evidence of wrongdoing. With impeachment proceedings underway against him in Congress, Nixon bowed to public pressure and became the first American president to resign. At noon on August 9, Nixon officially ended his term, departing with his family in a helicopter from the White House lawn. Minutes later, Vice President Gerald R. Ford was sworn in as the 38th president of the United States in the East Room of the White House. After taking the oath of office, President Ford spoke to the nation in a television address, declaring, "My fellow Americans, our long national nightmare is over."
Ford, the first president who came to the office through appointment rather than election, had replaced Spiro Agnew as vice president only eight months before. In a political scandal independent of the Nixon administration's wrongdoings in the Watergate affair, Agnew had been forced to resign in disgrace after he was charged with income tax evasion and political corruption. Exactly one month after Nixon announced his resignation, Ford issued the former president a "full, free and absolute" pardon for any crimes he committed while in office. The pardon was widely condemned at the time.
Decades later, the John F. Kennedy Library Foundation presented its 2001 Profile in Courage Award to Gerald Ford for his 1974 pardon of Nixon. In pardoning Nixon, said the foundation, Ford placed his love of country ahead of his own political future and brought needed closure to the divisive Watergate affair. Ford left politics after losing the 1976 presidential election to Democrat Jimmy Carter. Ford died on December 26, 2006, at the age of 93.
Pediatric Hematology/Oncology Nurses Day
The Association of Pediatric Hematology/Oncology Nurses (APHON) is pleased to celebrate the 5th annual Pediatric Hematology/Oncology Nurses Day on September 8, 2014.
Pediatric hematology/oncology nurses are dedicated to providing quality nursing care for children, adolescents and young adults with cancer and blood disorders. To coincide with Childhood Cancer Awareness month, Pediatric Hematology/Oncology Nurses Day honors those nurses who provide the highest standard of physical and emotional support to the most precious patients: children with cancer and blood disorders, and their families.
"Pediatric hematology/oncology nurses are special people who do very special work caring for children, adolescents and young adults with cancer and blood disorders and their families. We are proud to be members of this important profession and we salute all nurses who serve this population," said Jami Gattuso, MSN RN CPON® and APHON President.
Pediatric Hematology/Oncology Nurses Day continues to garner attention nationally as more states recognize this special day. APHON members and friends can help spread the word by changing their profile or banner picture on Facebook to the Pediatric Hematology/Oncology Nurses Day logo. APHON members are also encouraged to share their celebration stories on the
APHON Facebook page
and can purchase apparel, posters and thank you cards on the
APHON website
to help raise awareness of this important day.
APHON
is the professional organization for pediatric hematology/oncology nurses and other pediatric hematology/oncology healthcare professionals. Its members are dedicated to promoting optimal nursing care for children, adolescents and young adults with cancer and blood disorders, and their families. APHON provides the leadership and expertise to pediatric hematology/oncology nurses by defining and promoting the highest standards of practice and care to the pediatric, adolescent and young adult communities.
World Physical Therapy Day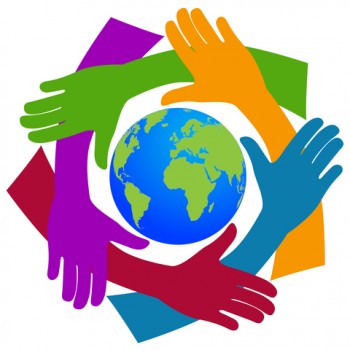 World Physical Therapy Day is an opportunity for physical therapists from all over the world to raise awareness about the crucial contribution the profession makes to keeping people well, mobile and independent.
Physical Therapy conferences started in 1950's. But physical therapy has been practiced by the Ancient Greeks in 460 BC and is as old as medicine itself. Massage therapies and manual therapies were part of physical therapy. In the 18 century, orthopedics was invented and machines were developed that aided exercises in physical therapy.
Today, physical therapy covers a wide range of body systems and focus on physical rehabilitation and movement. Although, it is unknown why physical therapy day falls on September 8, but there is always an annual gathering of physical therapists to share updates on treatments, research and other activities that help physical therapists be better in their profession.
This is the gathering of physical therapists around the world and is participated by 6 continents and around 106 countries. They have symposiums, talks, medical missions and the like. Some hospitals send their staff to attend another country's physical therapy day. Physical therapists visit their local communities and conduct seminars about the importance of physical therapy.