"You Go, Girl" Day
Time to remember the courage of Kathy Sullivan, the first American woman to walk in space. On this day we are encouraged to appreciate the efforts of "ALL" the women you know. This holiday is celebrated by saying "You Go Girl" to someone! Also by having a "You Go Girl get together"! Yep today can be party time so get all the girls together and celebrated all the females who have done something great for the year! That's right, gather everyone together for a few go girl drinks and give your female friends an extra pat on the back- "Youuuu Gooooo Girllll!"
Kathryn Dwyer Sullivan Born October 3, 1951, in Paterson, New Jersey, but considers Woodland Hills, California, to be her hometown. She enjoys flying, squash, bicycling, backpacking, and reading in her spare time. Her father, Donald P. Sullivan, resides in Cupertino, California; her mother, Barbara K. Sullivan, is deceased.
Graduated from Taft High School, Woodland Hills, California, in 1969; received a bachelor of science degree in Earth sciences from the University of California, Santa Cruz, in 1973, and a doctorate in geology from Dalhousie University (Halifax, Nova Scotia) in 1978. Awarded honorary degrees by Kent State University (2002); Ohio Dominican University (1998); Stevens Institute of Technology (1992); State University of New York, Utica (1991); Dalhousie University (1985).
Appointed a member of the National Science Board in November 2004. Served on the Pew Oceans Commission, whose nationwide study and subsequent report, "America's Living Oceans: Charting a Course for Sea Change," calls for immediate reform of U.S. ocean laws and policies to avert the decline of ocean wildlife and collapse of ocean ecosystems (2000-2003). In 2003, appointed Chair of the Ohio Aerospace and Defense Advisory Council by Ohio Governor Robert Taft. Appointed to the Chief of Naval Operations Executive Panel in 1988. In March 1985, appointed by President Reagan to the National Commission on Space. The Commission's report, entitled "Pioneering the Space Frontier," laid out goals for U.S. civilian space activities over the next 25 years. Adjunct Professor of Geology at The Ohio State University, Columbus, Ohio. Fellow of the American Association for the Advancement of Science and the American Institute of Astronautics and Aeronautics. Member of the Woods Hole Oceanographic Institution, the Explorers Club, the Society of Woman Geographers and Association of Space Explorers.
Aviation Week & Space Technology Aerospace Legend Award (2005); Astronaut Hall of Fame (2004); Public Service Award, National Science Board, in recognition of lifelong commitment to science education (2003); Juliette Award for National Women of Distinction, Girl Scouts USA (2002); Ohio Women's Hall of Fame (2002); Ohio Veteran's Hall of Fame (2001); Lone Sailor Award, U.S. Navy Memorial Foundation (1997); NASA Medal for Outstanding Leadership (1992); AIAA Haley Space Flight Award (1991); AAS Space Flight Achievement Award (1991); NASA Exceptional Service Medal (1988 & 1991); NASA Space Flight Medal (1984 & 1990); Ten Outstanding Young People of the World Award, Jaycees International (1987); Ten Outstanding Young Americans Award, U.S. Jaycees (1987); National Air and Space Museum Trophy, Smithsonian Institution (1985); Four Presidential nominations under four different administrations (1985, 1992, 2000, 2004).
Most of Dr. Sullivan's efforts prior to joining NASA were concentrated in academic study and research. She was an earth sciences major at the University of California, Santa Cruz and spent 1971-1972 as an exchange student at the University of Bergen, Norway. Her bachelor's degree (with honors) was awarded in 1973.
Her doctoral studies at Dalhousie University included participation in a variety of oceanographic expeditions, under the auspices of the U.S. Geological Survey, Wood's Hole Oceanographic Institute and the Bedford Institute. Her research included the Mid-Atlantic Ridge, the Newfoundland Basin and fault zones off the Southern California Coast.
She is a private pilot, rated in powered and glider aircraft.
The first American woman to walk in space, Dr. Sullivan is a veteran of three shuttle missions and a 2004 inductee to the Astronaut Hall of Fame.
In 1993, Dr. Sullivan left NASA to accept a Presidential appointment to the post of Chief Scientist at the National Oceanic and Atmospheric Administration (NOAA). Here she oversaw a wide array of research and technology programs ranging from climate and global change to satellites and marine biodiversity.
From 1996 to 2006, Dr. Sullivan served as President and CEO of COSI (Center of Science & Industry) in Columbus, Ohio. Under her leadership, COSI strengthened its impact on science teaching in the classroom and its national reputation as an innovator of hands-on, inquiry-based science learning resources.
Dr. Sullivan then served as the inaugural Director of the Battelle Center for Mathematics and Science Education Policy in the John Glenn School of Public Affairs at The Ohio State University.
Dr. Kathryn Sullivan was confirmed by the Senate as the Under Secretary of Commerce for Oceans and Atmosphere and NOAA Administrator on March 6, 2014, having served as Acting NOAA Administrator since February 28, 2013.
Prior to her appointment as Acting Administrator, Dr. Sullivan held the position of Assistant Secretary of Commerce for Environmental Observation and Prediction and Deputy Administrator. As Assistant Secretary, Dr. Sullivan played a central role in directing Administration and NOAA priority work in the areas of weather and water services, climate science and services, integrated mapping services and Earth-observing capabilities. She also provided agency-wide direction with regard to satellites, space weather, water, and ocean observations and forecasts to best serve American communities and businesses.
Dr. Sullivan is the United States Co-chair of the Group on Earth Observations (GEO), an intergovernmental body that is building a Global Earth Observation System of Systems (GEOSS) to provide environmental intelligence relevant to societal needs.
Selected by NASA in January 1978, Dr. Sullivan became an astronaut in August 1979. Her Shuttle support assignments since then include: software development; launch and landing lead chase photographer; Orbiter and cargo test, checkout and launch support at Kennedy Space Center, Florida; extravehicular activity (EVA) and spacesuit support crew for several flights; and capsule communicator (CAPCOM) in Mission Control for numerous Shuttle missions. A veteran of three space flights, Dr. Sullivan was a mission specialist on STS-41G (October 5-13, 1984), STS-31 (April 24-29, 1990) and STS-45 (March 24-April 2, 1992).
Joining NASA, Dr. Sullivan's research interests were focused on remote sensing. She qualified as a systems engineer operator in NASA's WB-57F high-altitude research aircraft in 1978 and participated in several remote sensing projects in Alaska. She was a co-investigator on the Shuttle Imaging Radar-B (SIR-B) experiment, which she flew on Mission STS-41G.
STS-41G, launched from Kennedy Space Center, Florida, on October 5, 1984, with a crew of seven. During their eight-day mission, the crew deployed the Earth Radiation Budget Satellite, conducted scientific observations of the Earth with the OSTA-3 pallet (including the SIR-B radar, FILE, and MAPS experiments) and large format camera (LFC), conducted a satellite refueling demonstration using hydrazine fuel with the Orbital Refueling System (ORS), and conducted numerous in-cabin experiments as well as activating eight "Getaway Special" canisters. Dr. Sullivan and Commander Leestma also successfully conducted a 3-1/2 hour Extravehicular Activity (EVA) to demonstrate the feasibility of actual satellite refueling, making her the first U.S. woman to perform an EVA. STS-41G completed 132 orbits of the Earth in 197.5 hours, before landing at Kennedy Space Center, Florida, on October 13, 1984.
In April 1990, Dr. Sullivan served on the crew of STS-31, which launched from Kennedy Space Center, Florida, on April 24, 1990. During this five-day mission, crew members aboard the Space Shuttle Discovery deployed the Hubble Space Telescope, and conducted a variety of middeck experiments involving the study of protein crystal growth, polymer membrane processing and the effects of weightlessness and magnetic fields on an ion arc. They also operated a variety of cameras, including both the IMAX in-cabin and cargo bay cameras, for Earth observations from their record setting altitude of 380 miles. Following 76 orbits of the Earth in 121 hours, STS-31 Discovery landed at Edwards Air Force Base, California, on April 29, 1990.
Dr. Sullivan served as Payload Commander on STS-45, the first Spacelab mission dedicated to NASA's Mission to Planet Earth. During this nine-day mission, the crew operated the twelve experiments that constituted the ATLAS-1 (Atmospheric Laboratory for Applications and Science) cargo. ATLAS-1 obtained a vast array of detailed measurements of atmospheric chemical and physical properties, which will contribute significantly to improving our understanding of our climate and atmosphere. In addition, this was the first time an artificial beam of electrons was used to stimulate a man-made auroral discharge.
With the completion of her third mission, Dr. Sullivan logged more than 532 hours in space.
General Pulaski Memorial Day
General Pulaski Memorial Day is a United States holiday in honor of General Kazimierz Pułaski (spelled Casimir Pulaski in English), a Polish hero of the American Revolution. This holiday is held every year on October 11 by Presidential Proclamation, to commemorate his death from wounds suffered at the Siege of Savannah on October 9, 1779 and to honor the heritage of Polish Americans. The observance was established in 1929 when Congress passed a resolution (Public Resolution 16 of 1929) designating October 11 as General Pulaski Memorial Day. Every President has issued a proclamation for the observance annually since (except in 1930).
This is separate holiday from the regional holiday in the Chicago area titled Casimir Pulaski Day that commemorates Pulaski's birth on March 4, 1746.
The Siege of Savannah was an encounter of the American Revolutionary War in 1779. The year before, the city of Savannah, Georgia had been captured by a British expeditionary corps under Lieutenant-Colonel Archibald Campbell. The siege itself consisted of a joint Franco-American attempt to retake Savannah from September 16, 1779 to October 18, 1779. On October 9, 1779, a major assault against the British siege works failed. During the attack, Polish Count Kazimierz Pułaski, fighting on the American side, was mortally wounded. With the failure of the joint American-French attack, the siege failed, and the British remained in control of Georgia until July 1782, close to the end of the war.
The battle is much remembered in Haitian history; the Fontages Legion, consisting of over 500 gens de couleur—free men of color from Saint-Domingue—fought on the French side. Henri Christophe, who later became king of independent Haiti, is thought to have been among these troops.
In 2005 archaeologists with the Coastal Heritage Society and the LAMAR Institute discovered portions of the British fortifications at Spring Hill. The brunt of the combined French and American attack on October 9, 1779, was focused at that point. The find represents the first tangible remains of the battlefield. In 2008 the CHS/LAMAR Institute archaeology team discovered another segment of the British fortifications in Madison Square.
International Day of The Girl Child
The International Day of the Girl Child promotes girls' rights and highlights gender inequalities that remain between girls and boys. It is a UN observance that is annually held on October 11.
The International Day of the Girl Child gives people and organizations the opportunity to raise public awareness of the different types of discrimination and abuse that many girls around the world suffer from. On this day, many community and political leaders talk to the public about the importance of girls' right to equal education and their fundamental freedoms. Various events are held to showcase the work that people are doing to empower girls through active support and engagement with parents, families, and the wider community.
Discrimination and violence against girls and violations of their human rights still happen. The UN felt a need to raise awareness of the challenges that millions of girls face every day. In December 2011, the UN declared that it would annually observe the International Day of the Girl Child, starting from October 11, 2012.
National Coming Out Day
National Coming Out Day (NCOD) is an internationally observed civil awareness day which takes place on October 11th. On this day people are celebrating individuals who publicly identify as bisexual, gay, lesbian, transgender - coming out regarding one's sexual orientation or gender identity being akin to a cultural rite of passage for so called LGBT people. The holiday is observed annually by members of the gay community and their straight allies.
The National Coming Out Day was founded in 1988, by Dr. Robert Eichberg, his partner William Gamble, and Jean O'Leary to celebrate the Second National March on Washington for Lesbian and Gay Rights one year earlier. After a media push in 1990, NCOD was observed in all 50 US-states and seven other countries. The holiday is observed in a wide variety of ways: from rallies and parades to information tables in public spaces.
Coming out (of the closet) is a figure of speech for lesbian, gay, bisexual, and transgender (LGBT) people's disclosure of their sexual orientation and/or gender identity. Framed and debated as a privacy issue, coming out of the closet is described and experienced variously as a psychological process or journey; a means toward feeling gay pride instead of shame and social stigma; or even career suicide.
National Sausage Pizza Day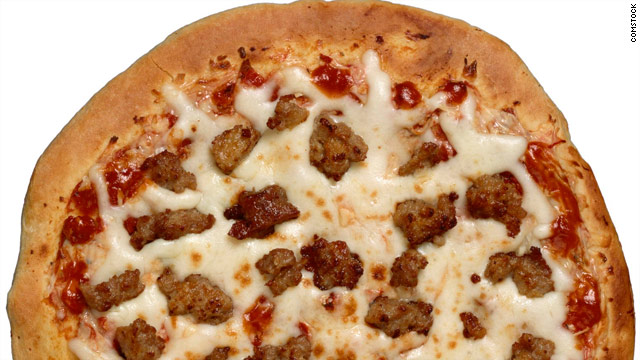 Sausage and pizza lovers gather 'round – October 11 is National Sausage Pizza Day! Whether you prefer homemade, frozen, dine-in or carry out, folks have been enjoying a slice or two of sausage pizza for ages. After all, who can resist the perfect combination of spicy sausage on a steaming hot piece of pie loaded with ooey-gooey cheese? In fact, sausage pizza is the second most popular type of pizza in the United States - pepperoni tops the list.
While the origins of this national food holiday are unknown, today is the perfect opportunity to indulge in a delicious sausage pizza. So go head and have a slice in honor of National Sausage Pizza Day. And just in case sausage isn't your preferred topping, no worries. October is National Pizza Month so you can celebrate all month long!
Pizza, from the Latin verb pìnsere, to press and from the Greek pektos, meaning "solid" or "clotted") is Greek in origin (see also pitta). The ancient Greeks covered their bread with oils, herbs and cheese. In Byzantine Greek, the word was spelled pita, pitta, meaning pie. The word has also spread to Turkish as pide, and Bulgarian, Croatian and Serbian as pita, Albanian as pite and Modern Hebrew pittah.The Romans developed placenta, a sheet of dough topped with cheese and honey and flavored with bay leaves. Modern pizza originated in Italy as the Neapolitan pie with tomato. In 1889, cheese was added.
In 1889, during a visit to Naples, Queen Margherita of Italy was served a pizza resembling the colors of the Italian flag, red (tomato), white (mozzarella) and green (basil). This kind of pizza has been named after the Queen as Pizza Margherita
Southern Food Heritage Day
October 11 is Southern Food Heritage Day, the official day to pull out your cast iron pans and start up the smoker to enjoy your favorite Southern dishes. Let's all raise our glasses to the delicacies of the South.
Regional cuisine develops as local food supplies blend with the varied cultural backgrounds of its cooks. The rural agricultural South produced vegetables, fruits, nuts, rice and corn. Game was plentiful: deer, rabbits, squirrels, birds and ducks of all kinds. Oysters, crabs, shrimp, saltwater and freshwater fish were easily procured. Native Americans, Spanish, English, African Americans and French contributed varied ways of preparing the foods they found here or brought from their homes.
Early European settlers starved until they listened to their Indian neighbors and learned to enjoy corn, squash, pumpkins, beans of every color, wild onions, blueberries and blackberries, native plums and cherries. Eventually lima beans, chocolate, white and sweet potatoes and peppers made their way to our area from Latin America. Corn, the fundamental gift of Native Americans was not always appreciated. Early Frenchwomen along the Gulf Coast rebelled when they were forced to use gritty meal for bread instead of their good white wheat from France. But they survived on corn made into ashcakes, hoecakes, and johnnycakes. Every one seemed to enjoy the Indian popping corn.
In the sixteenth century, another Southern food staple trotted into Florida, Georgia, and the Carolinas behind Hernan de Soto's small army of explorers. The Spanish brought pigs along as a moving meat market. Some of these porkers ran away or were stolen by the Native Americans to become the ancestors of today's wild pigs. Baked ham, country ham and cornbread are still very "Southern".
The earliest European settlers were looking for quick wealth so agriculture in the South didn't take off until African farmers were brought here. African Americans brought seeds of collard greens, peas, okra (kumba), yams, watermelons and sesame (benne). They used the same farming techniques they had learned in Africa, creating a surplus of crops that became the basis for traditional Southern Hospitality.
The rural South of the seventeenth and eighteenth centuries produced few cities outside of ports like Baltimore, Charleston, and New Orleans. Travel was difficult. Lonesome homesteads and plantations were far apart. Guests expected to visit for days if not weeks. Not only did they need to rest, but they brought news and entertainment to isolated families. Chickens and pork were served in every possible fashion. Salted, smoked country hams were boiled and baked and served with beaten biscuits. Greens and their potliquor were served with cornbread. Desserts featured ambrosia, trifles, sweet potato and pecan pies. Barbecues, and fish feasts drew distant neighbors together. At oyster roasts, oysters were steamed, fried, stewed, served in patties or just raw.
During the first half of the nineteenth century many of the richest citizens of the United States lived in the South. Based on slave labor and ever expanding land to the west king cotton reigned. When Southerners feasted they made a good job of it.